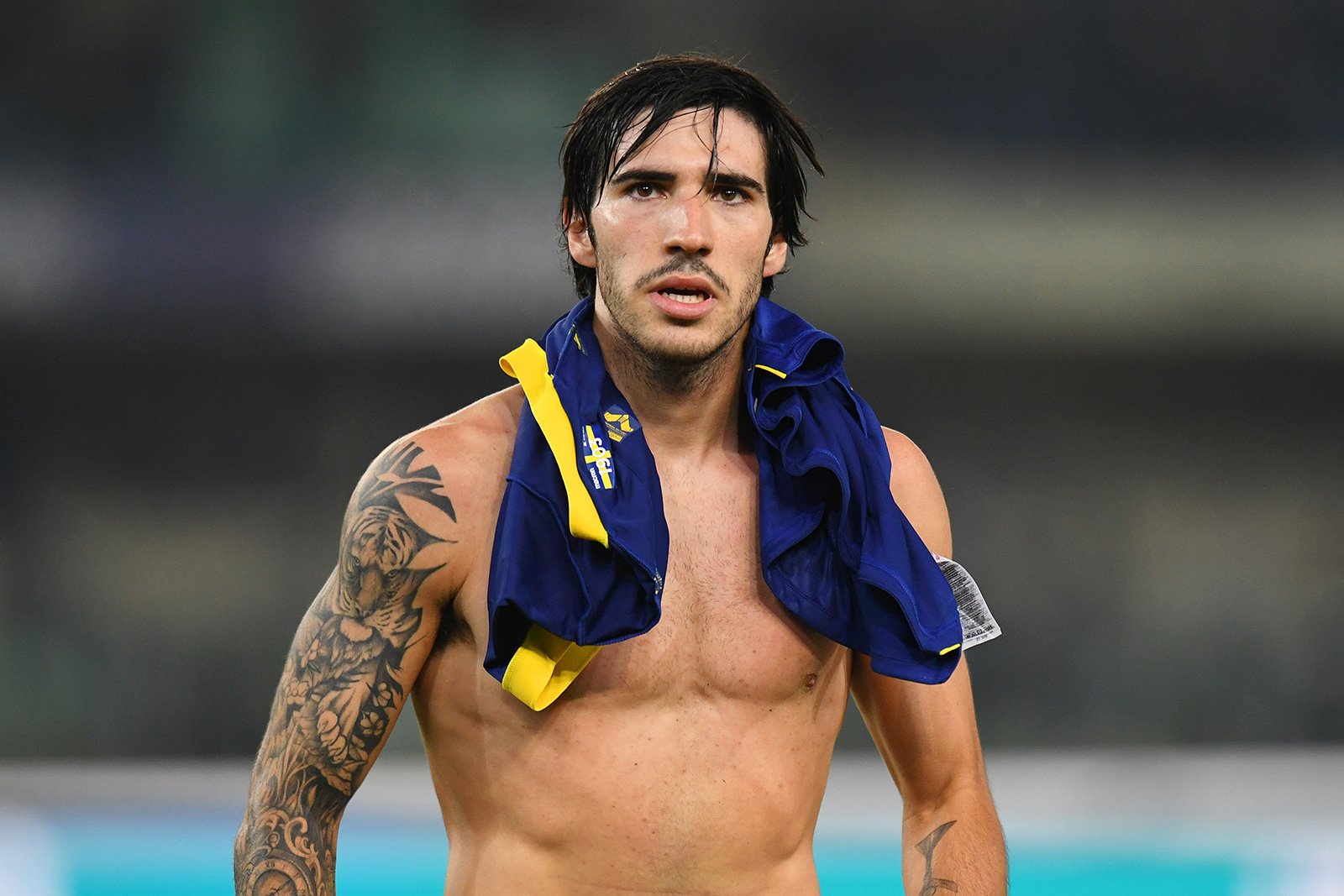 Sandro Tonali was happy after scoring the winning goal against Hellas Verona in a difficult night.
For the second time in a row, Tonali conquered Stadio Marcantonio Bentegodi. Last May he scored a decisive brace in Milan's Scudetto run, and last night he scored the winner as the Rossoneri beat Hellas Verona 2-1 in a match that proved more difficult than expected.
The Diavolo did not play well, but moments of brilliance from Rafael Leão, Ante Rebić and Sandro were enough to take home the three points and leapfrog Lazio and Udinese in the standings.
At the end of the game, Tonali spoke to DAZN:
How much does it weigh to win games like this?
"I think it weighs a lot, we already know from last season what it means to win here. We wanted to do well on our travels yet again, as we are unbeaten in 2022, so we are happy that even in our off nights, we are still able to get the win."
Pioli was about to replace you before the goal with Junior Messias, did you see it?
"I hadn't realized, maybe it was better that I didn't. We are happy for our fans, as so many come to the away games and give us a big hand with their support."
Another goal here after the brace in May…
"In May it was slightly different, as we were in the rush towards the Scudetto. I think the importance of tonight's victory is not that far from last season's, because it is important for us and to keep our morale up."