Olivier Giroud spoke to the press after scoring in yet another Derby, giving Milan the win.
Milan beat Inter tonight 3-2 at Stadio San Siro and they did so in style, outplaying the Nerazzurri for most of the match.
Marcelo Brozović (21′) scored first but Rafael Leão (28′, 60′) and Olivier Giroud (54′) scored and assisted each other to overturn the result, before Edin Džeko (67′) narrowed it, and Mike Maignan had to produce some excellent saves.
At the end of the match, the squad all got together to celebrated with a 'Pioli is on Fire' chant.
"We wanted to celebrate all together, we have a fantastic group with a wonderful team spirit and great cohesion," Giroud told DAZN. "We've got many young players, but every day it is a pleasure to work with these talents. There is so much energy, we had to celebrate at the end."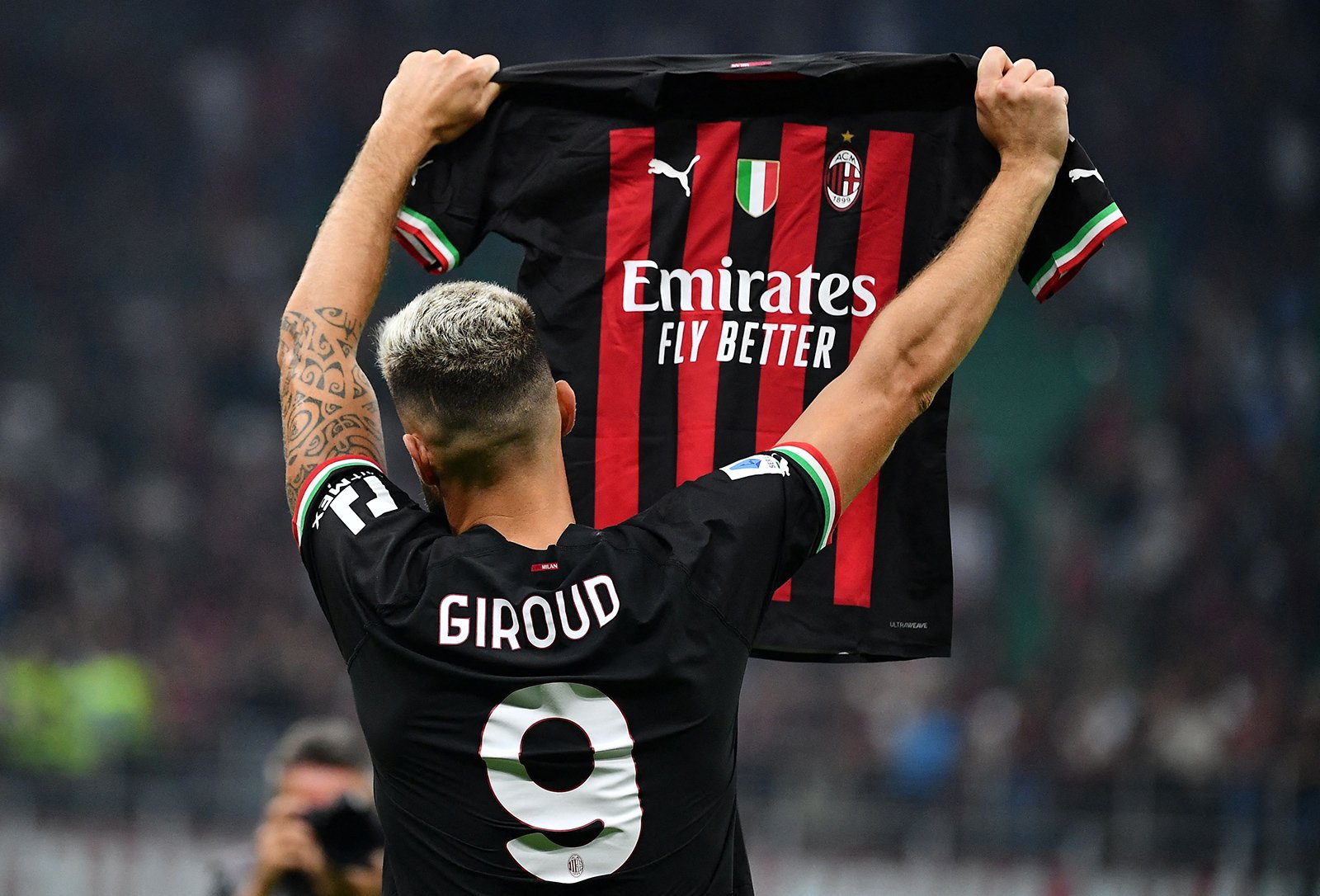 On the crazy match: "When it was 3-1 up, we had to kill off the game, but in the end Džeko made it 3-2. We did well to hold out at the end, it was a great performance from our defenders, everyone worked hard to ensure we didn't leave spaces between the lines, because we saw what damage Inter could do. Today we had a compact team without leaving any spaces."
On the Leão to Chelsea rumours: "I was not worried about him. I knew he would remain here [smiles]."
On the message for Florenzi: "It is Flo's shirt, he got hurt and I think he will be back with us after the World Cup, so we send him a big hug."