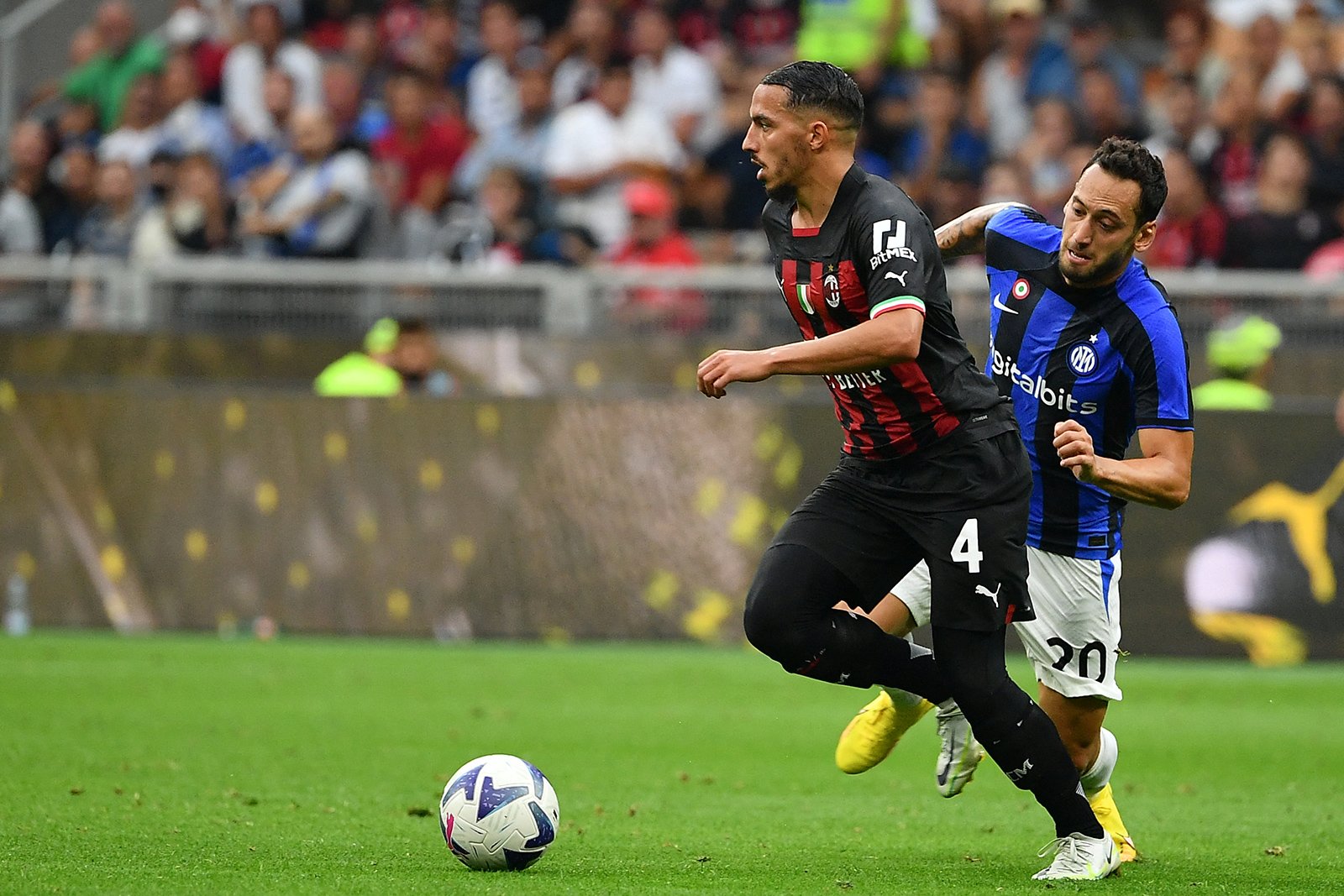 Ismaël Bennacer spoke to Sky Italia after the win in the Derby.
Milan won three huge points tonight as they beat Inter 3-2 at a full Stadio San Siro with a great performance.
Marcelo Brozović (21′), Rafael Leão (28′, 60′), Olivier Giroud (54′) and Edin Džeko (67′) scored the goals, but Bennacer and Tonali put on an excellent match in midfield to help Milan win.
At the end of the match, the Algerian spoke to Sky Italia.
Are you growing?
"Maybe on the pitch yes, I am always learning. Now it's true that I have gained a little more experience. I know the team, the staff and the fans better. I really like 'da Milan'. I feel better but I'm always learning."
You played better than Inter…
"I think our spirit has changed a lot of things, it's our strength. We have so many incredible players and we feel stronger."
How much do you miss Kessié? How do you get along with Tonali?
"Of course a player like Franck is missed, but that's football. When someone goes you have to do everything to make him forgotten. We are doing well together with Sandro but we can do even better."
Are you ready for the Champions League?
"Of course we will be ready. The Champions League is a different level, different teams. We have to do everything to be at our best on Tuesday."