Stefano Pioli has spoken to the press ahead of the Derby, saying sacrifice and taking risks will be needed.

After the end of the transfer market and the 0-0 draw with Sassuolo, Milan are set to host Inter of Simone Inzaghi tomorrow at San Siro for the first Derby della Madonnina of the season (18:00 CEST).
Today, coach Pioli held a press conference at Milanello, where he answered the various questions of the journalists, from Mauro Suma, through Sky and Milannews.it, and even questions from Twitch:
The mercato has just ended. Now it's up to you to include the new signings…
"Our path is shared with the technical area and with the club. We continue to invest in talented and young players of prospects. It was also important to confirm the rest of the group almost en bloc, important players with ample room for improvement."
What Milan will we see tomorrow?
"I said after the Sassuolo that we would see another Milan in the Derby because the opponents change. Every game is different. We have our playing concepts and we will try to carry them forward with conviction, strength, energy and quality. Quality makes you win games."
Are Inter stronger than last year?
"It will be a balanced league with many teams that have strengthened and can win. I believe it's possible tomorrow Inter will field the same 11 as they had last season, given Lukaku's injury. We will also have more or less the same players. We're two teams that know each other well, two teams with different styles of play, but in all games have tried to take charge of things and tried to create dangerous chances. I expect a vibrant match due to its importance, the Derby is the Derby. I expect an energetic match, a match full of 'duels', a lot of duels and however wins the most of them, will also have the best chances of winning the match.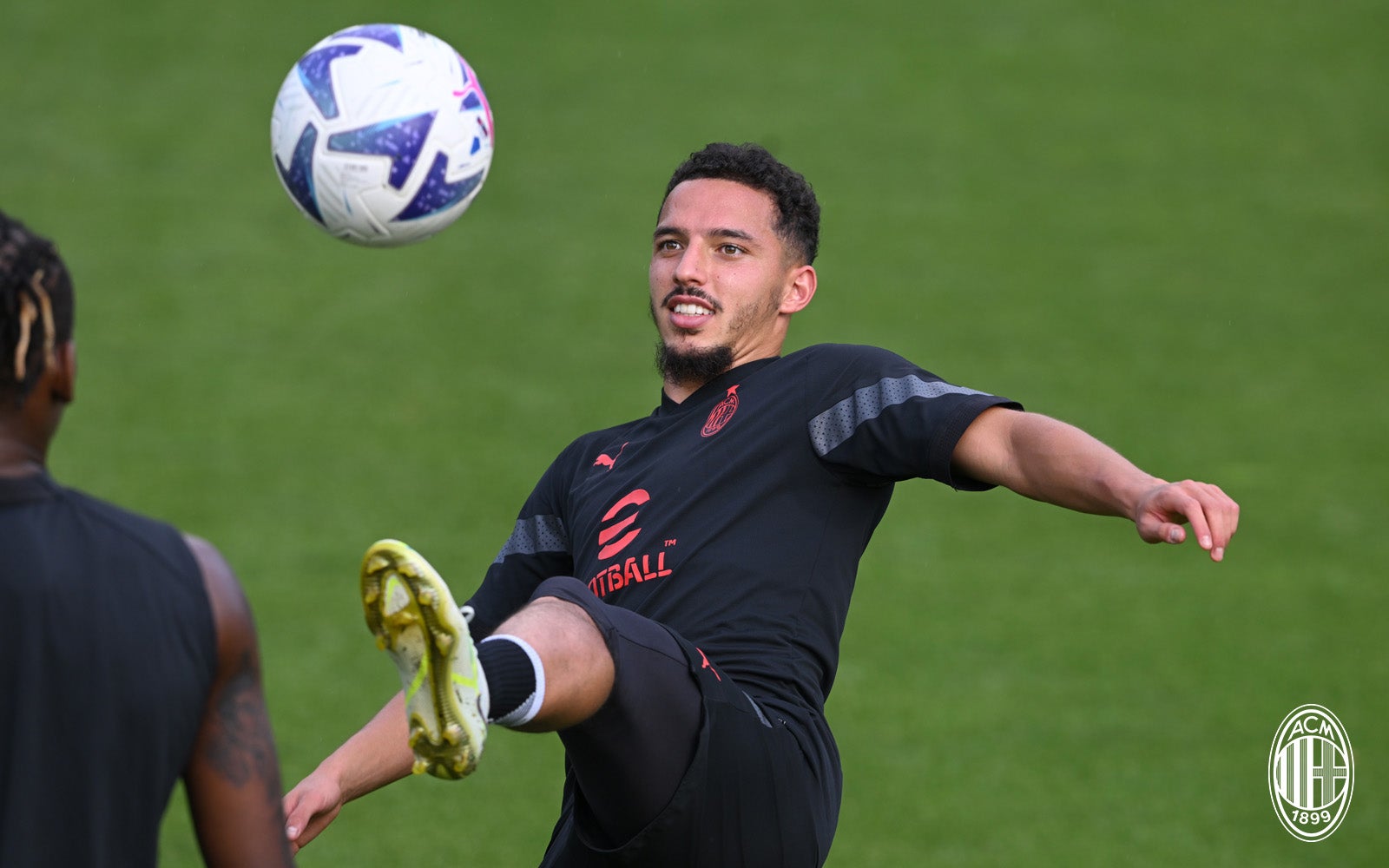 How do you arrive to this match?
"It doesn't matter how you get to certain matches, but how you play. We've prepared for this match in the best possible way and we will try to do it until the end."
Who is favored tomorrow?
"I don't believe there are favorites in these games, I believe they've al been very balanced games and challenging for both sides. As in all balanced games, individual incidents can make the difference. We need the tenacity, determination and lucidity to seize the advantage in those incidents. We have to have our identity, carrying it forward in the course of the match beyond what happens; we are working on it: we have our ideas and our way of playing."
How important is Leão for Milan?
"To win these games you need to have a high technical level and make the right choices at the right time. We don't just have Leão. We also have other solutions to be dangerous."
How did you experience the change of ownership?
"I know they will be there tomorrow, I know they may meet the team. I met Cardinale and he is a person with a lot of passion and enthusiasm. Elliott brought Milan back to the top and the new ownership has the same ambitions: we are in good hands."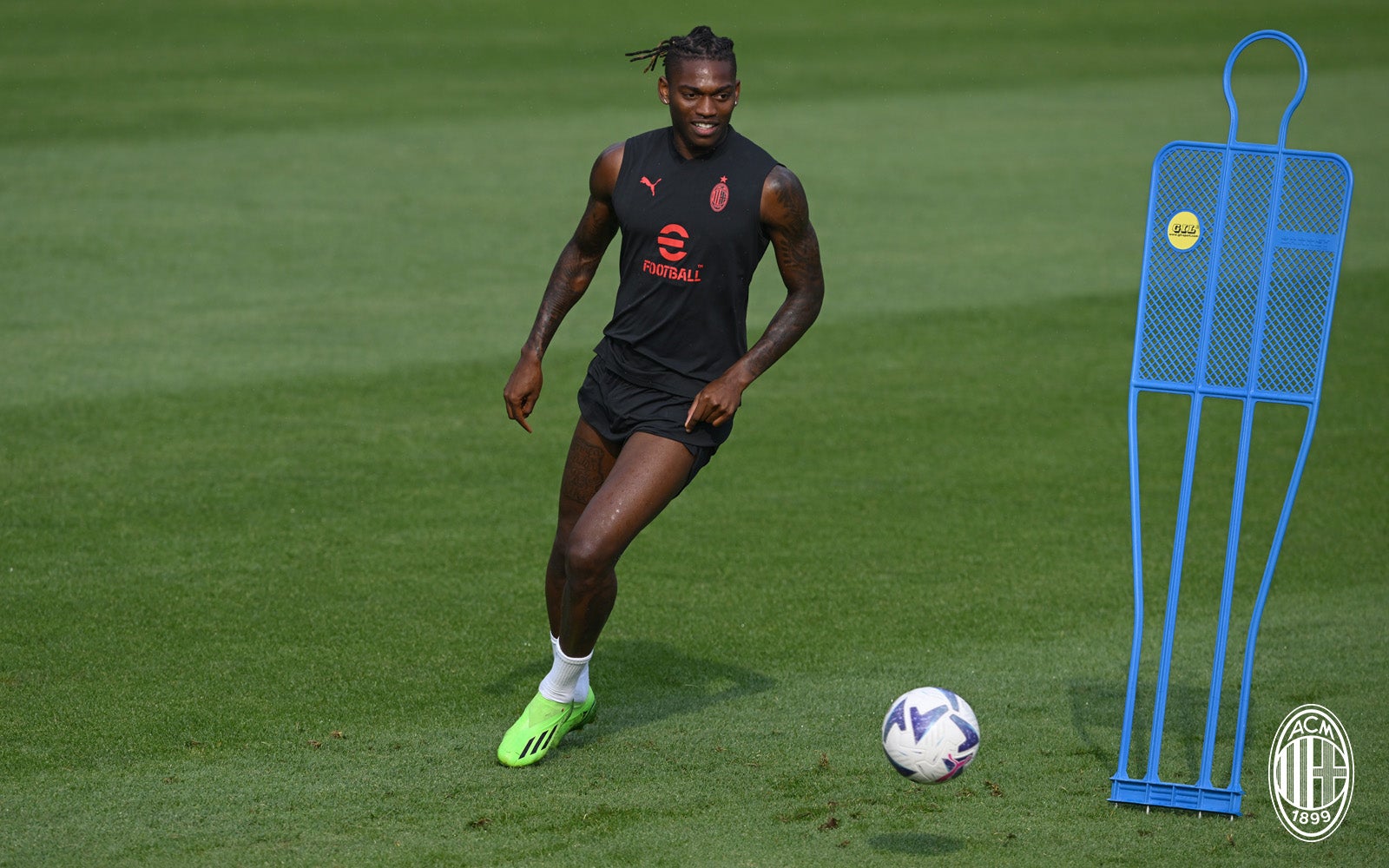 How do you position yourself with such a large squad?
"We are quite crowded in some areas but it will be a particular and very intense season. I have fantastic availability from the players. They know that they will have to demonstrate in training that they can be starters or that they can be used during the match. Having more players will just be a positive factor."
What role can Dest play?
"We are all sorry for Florenzi, he is a leader on and off the pitch. They are still making all the necessary assessments to understand the extent and the recovery time. Dest has quality, speed and intensity: we got him to play fullback, but he has characteristics for also be useful in other areas of the field."
Are you missing Ibrahimović?
"Zlatan is always with us. He won't be on the pitch, but we still want to do well and we have prepared well for the match and we have the right motivations."
Any news on the Champions League list?
"We will evaluate it until the end, there is time until tonight. There will be painful choices, but they will have to be made. Everyone would like and deserve to play in the Champions League."
Do you expect better choices in the last third tomorrow?
"Of course. Against Sassuolo we forced some plays too much, we made too many long balls. At times we made mistakes technically, at other times we made a wrong move. Tomorrow we need to do better."
Against Sassuolo did you see too much of a difference between the starters and the second-string players?
"I am confident that I am coaching a very strong team, a highly competitive group, and part of our mentality is to prepare each game as it it were the last and most important. We will continue along this line. It is never the performance of an individual which changes my mind or determines the result. The team was too hectic, they handled a few situations poorly, but it was the team not an individual. I am absolutely convinced that our team is of very high level, so I will continue to prepare every single game convinced that my team is strong and, game by game, I will field the best 11. It will depend on our characteristics a lot, the players' physical and mental condition because it's normal when you play a game every three days, as we will be doing, it is not easy for many players. So we will continue along this path."
How is Origi doing?
"He is better and he will start from the bench. He has trained with the team. He is a great player and of great impact. Having him available is good news."
Is De Ketelaere the right person to be on Brozović?
"Charles is a strong player. When we have the ball we have to look for him. When we are not in possession, we know that we have to work to be compact and aggressive. Against Inter we will have to have a great match in both phases. We will have to move well, without the ball tomorrow the compactness and willingness to sacrifice will be key."
How does Inter change without Lukaku?
"Last year we played against an Inter team without Lukaku, so I don't think it will change much. They will prepare themselves with great attention like we did. It's a head-to-head, it's a Derby, there's intense rivalry, and I think the teams are of a very similar level. We have prepared the game down to the smallest details, but they will surely have done the same. This will be clash between two teams determined to win the match, and I expect a 'battle' on the field, battle in the positive sense, in the sense of winning duels and winning second ball, not conceding an inch because an inch can make all the difference."
How much will Inter miss Perišić?
"Teams do not change for a single player. Perišić allowed them to go inside, but they have Dimarco and Gosens and they'll put in other characteristics."
Were you every afraid of losing Leão?
"You spread the rumours out there and then you ask me if I was afraid… [smiles]. I was never afraid of losing him neither because of the boy's attitudes nor because of what the Club told me."
Are you afraid of Inter's counterattacks?
"On the transitions, Inter break away with many players and speed. It will be important to cover well and be compact. It's also true that some risks must be taken if you want to put Inter in difficulty. We can be dangerous and compact."
What can you tell us about Vranckx?
"He combines quality and quantity, he is a complete midfielder. He is an interesting guy. The club continues to focus on young talent and he falls into this category."
How have you seen Giroud these days?
"He is fired up, but the entire environment is fired up ahead of the Derby. Olivier is important to us, both from a technical stand point and in terms of personality. What he did last year in the second round Derby will give him even more energy."
In the last derbies, Inter have always taken the lead…
"They didn't always take the lead because they put us in difficulty right away, but because of early situations in our own half. Inter have great physicality and can put us in difficulty at any time. We respect Inter, but we too have physicality, legs and technique and we want to play them."
Are you preparing anything special at the tactical level? Not only in view of tomorrow…
"I have been waiting for the end of the mercato. I still think that you shouldn't play official matches with the mercato still going on. With the arrival of certain players and with more players in some departments I am thinking about something new possible tactical changes. We could be a little more versatile."
Why will Milan play well tomorrow?
"Because we are strong and Milan want certain challenges to prove it."
Inter are very strong on set-pieces…
"Yes, and my choices will also go in this direction. We will have a team that will have height."
Is the Derby like a mountain climb on the Mortirolo or the Gavia?
"It starts from 0-0 and 11 vs 11, with 70k fans for us. It won't be a walk in the park."
Was there too much frenzy in Reggio Emilia?
"We feel so good, also on the pitch, that we want to smash everything. Instead, we should play with clarity of thought, rationality, aware that we have the quality to win games and we must be more consistent and lucid on the field, without the frenzy that leads us down the wrong path."