Paolo Scaroni has explained in detail why Serie A and Italian football is so far behind and also commented on the stadium situation of Milan.
Milan President Scaroni sat down with Matteo Matzuzzi of the newspaper il Foglio, discussing the crisis of Calcio.
"Our Serie A has become a Serie B when compared with the other major European leagues. They have all overtaken us, or almost all, in the last 20 years," he said.

Italian football was once the best in Europe but those days are long gone. And for Scaroni, unless something happens quickly then the decline will continue. Milan are back to winning on the domestic scene, but to be competitive in Europe, Italian football needs to improve as a whole.
"The world of football, like any other industrial, commercial or entertainment sector, is made up of products and the ability to sell him. Consequently, we must present a product that is liked. Football is indeed a sport, but it is also a spectacle and a show requires a beautiful and possibility well-illuminated stadium, always full of fans, modern, neither too big nor too small."
Looking at the stadium situation in Italy, one can see that the average age of arenas in Italy is 74 and they are normally half-empty. COVID certainly contributed but even before the pandemic, Serie A was 9th in Europe in terms of attendance and the stadium coverage did not each 60%. Last season in the Premier League, coverage was 96.1%.
"Not only do we have more empty stadiums, but since we also have older ones then we are unable to collect money through the ancillary activities that revolve around the stadium. Just think that the combined stadium revenues of Milan and Inter in 2017/18 and 2018/19 [total of €157 million] are lower than those of Chelsea, Tottenham, Arsenal, Liverpool and Manchester United when considered individually."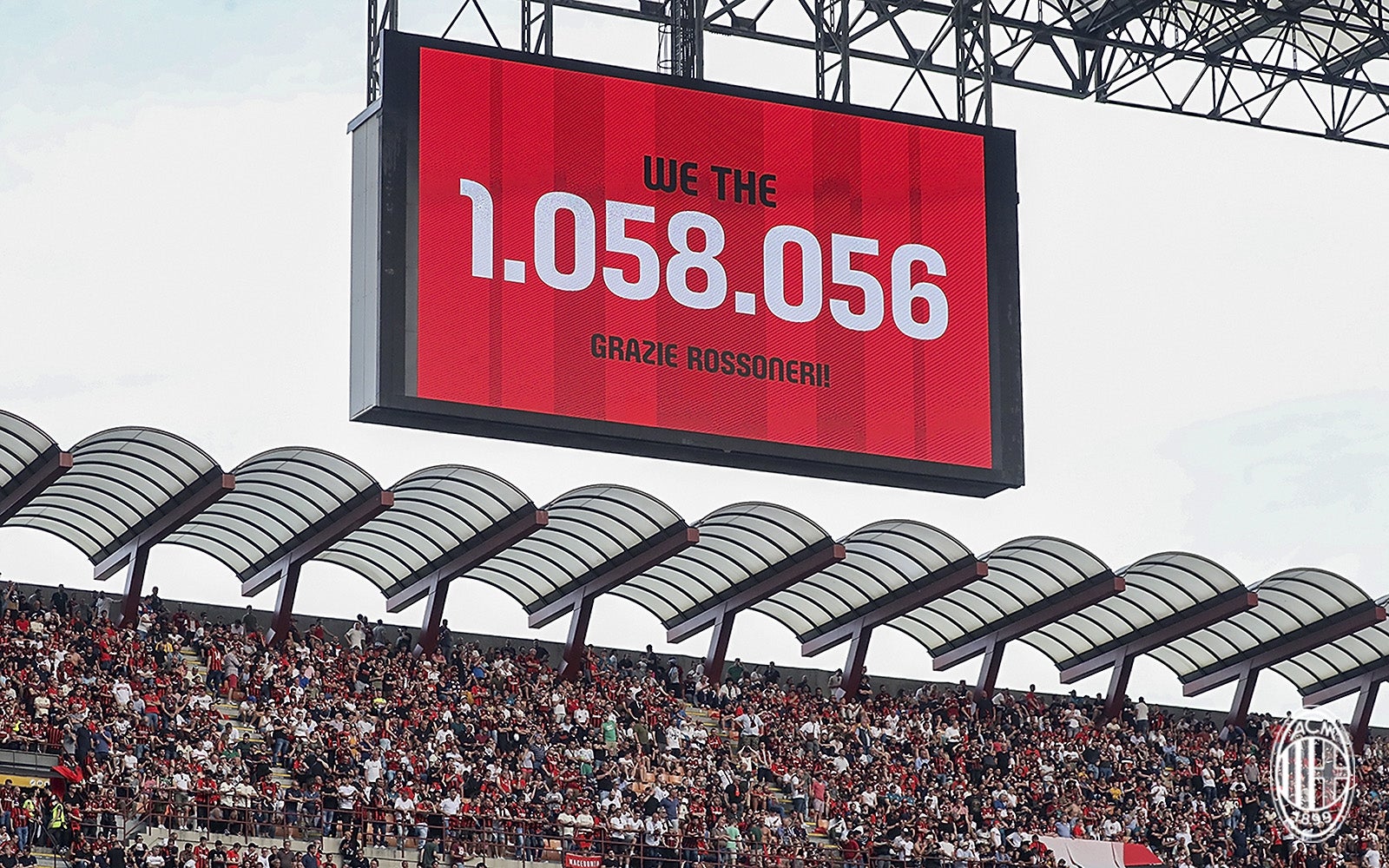 And this is without talking about TV money, which has become a huge player in world football. "We see disproportion both in terms of national TV rights but even more so in terms of international TV rights. From these we collect €200m a season, while the Premier League €2 billion a year; 10 times as much. Since money is the engine of the show – the players cost – the comparison is easy: we enter a vicious cycle that leads our football to consistently decline."
In Italy therefore there is less money from TV rights and less revenues from stadiums: "The net result is that the product we offer is poor: without Messi and Mbappé, simply because we cannot afford them. And if we continue like this, we will move further and further away from the excellent of football."
To Scaroni, the problem of stadiums is evident: "We can take the best opera singers in the world, but if we then make them sing in a barn instead of at La Scala, then there's a big difference. Building infrastructure in Italy is a dramatic problem: people say they have nothing against it, as long as it's far away. On stadiums, a major effort was made with the 2013 law, which was to take away, at least to a large extent, the ability of municipalities to veto the construction of new facilities and to encourage the development of volumes for tertiary activities connected to the stadium. In reality, looking closely at this law, it turns out that this is not the case."
Milan and Inter have for years been engaged in discussions with the municipality to build a new stadium in the San Siro area: "Now the referendum will take place – a procedure that will take a year. We understand each other? There are all the approvals, everyone agrees and the referendum must also be held… very well, this is the law and we want to respect the law, God forbid. But why did the 2013 law not provide for this constraint to be eliminated? And then there are the appeals to the TAR [Regional Administrative Court] which, even if they are won, will lead to further delays. And while we wait, the world goes on."
In the last decade, 153 stadiums have been built in Europe – of which only 3 in Italy: "In the same period 3 stadiums were built only in London, so to speak. We have encountered a series of objections also from football fans, who evidently do not grasp the fact that a stadium is a fundamental ingredient of the show. But why are the British building stadiums with 60k seats and not 100k seats? Because they are worried that if you don't play a game that is not the main-event then the stadium will be half-empty. And no one, precisely out of respect for the spectacle, wants half-empty stadiums."
Scaroni understands that to make the show a bigger spectacle, changes on the pitch are also needed: "The show must be made up of a lot of playing and few interruptions. I'll give you just one example: Milan-Udinese last February ended with 45 minutes and 38 seconds of effective play from overall 97 minutes of the match. So it's all boring. Referees must also contribute, perhaps avoiding frequent interruptions that have no equal in other leagues: fouls are the second most common cause of interruptions in international football at 14.8%. In Serie A, we reach over 15%, while in the Premier League it's 12.5%. In short, the referee should be more sensitive to the fact that he is an integral part of the show. He should try to reduce the wasted time: from the postponement of goalkeepers, to throw-ins, up to the resumption of play after fouls [there are 27.6 fouls per game in Serie A, while in the Champions League there are 25.2 and in the Premier League 21.5] which takes place on average 32.4 seconds. But it's not me saying it, just turn on the TV to realize it. A boring and less exciting product is difficult to sell on the international market."
But is there awareness of the state of things in Lega Serie A? "The numbers I've quoted are known to all Italian clubs. We are discussing how to sell our rights in the United States, China and Australia. We always talk about it. It is essential to have an organization to be present there, but we must be aware – and I repeat – that the product must be improved. It is one thing to have a product and it's quite another to be able to sell it. If we want to sell our product in China and the United States then we must also get out of the somewhat rural dimension of our football and change the times of some matches: if we schedule the key match at 21:00 in the evening then they don't watch it in Beijing."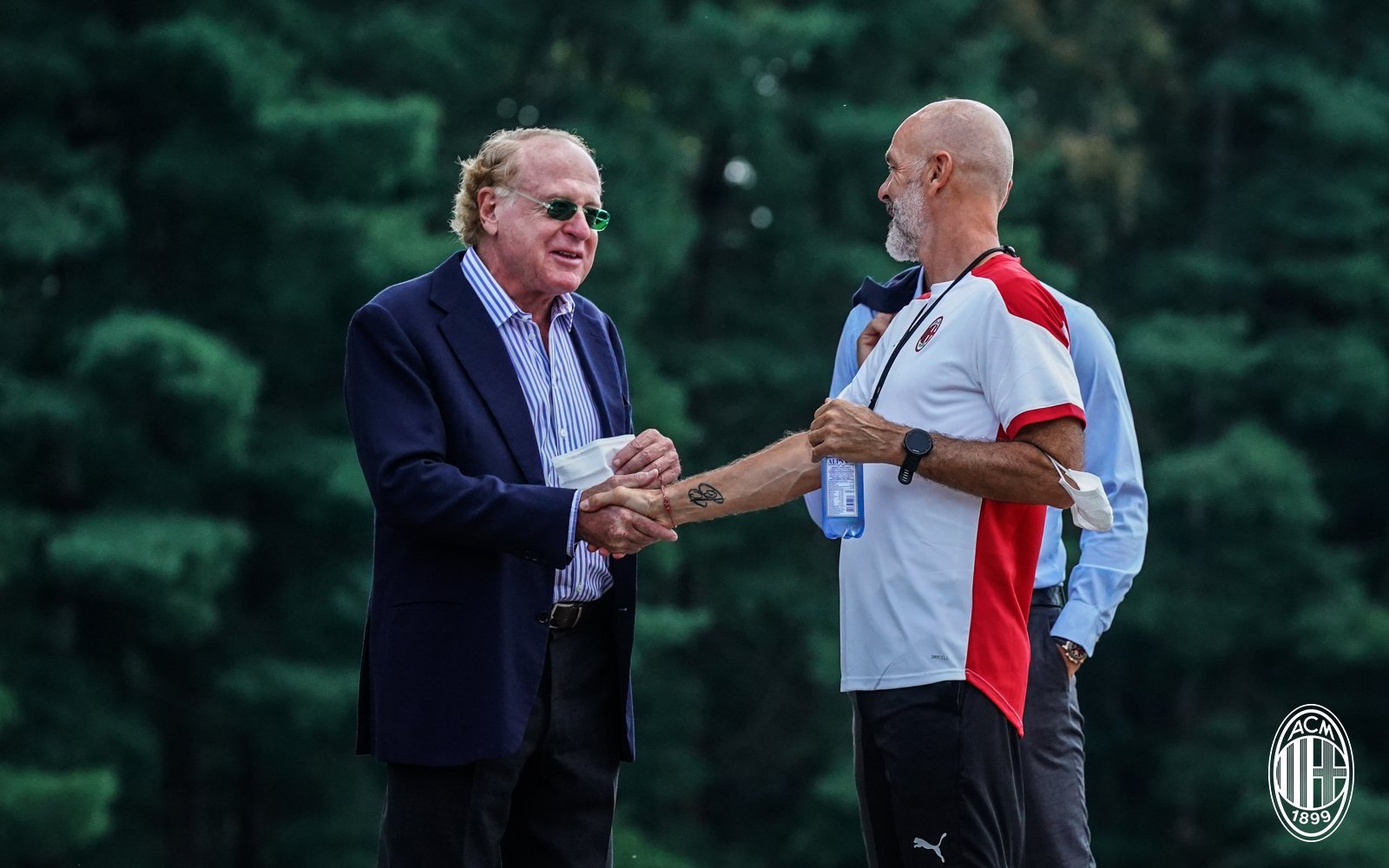 Everything has to be changed, also the merchandising: "The Italian stadiums are surrounded by stalls run by gentlemen who should be fined for doing something illegal. It's another economic damage for football teams. We need to set up a business capable of standing on its feet: the era of patrons, Moratti's and Berlusconi's, is over. That world wouldn't even be possible anymore with the constraints of Financial Fair Play. A business is on its feet if there's a full stadium, if you see shirts in the stands that are not counterfeit, if the businesses around the stadium have a chance to develop. The show goes beyond the hour and a half of the match, as seen in England."
While reaching the heights of the Premier League seems unattainable at this moment, Scaroni concedes that "we are also losing ground compared to Spain and Germany. From foreign TV rights, La Liga collects €897m per season, we – like we said – just under €200m. Then we ask ourselves why we haven't won a Champions League for 12 years and a phenomenon player has not come to us. Obviously, the phenomenon player goes to the Premier League where the stage is world-wide. In Italy, the stage is only Italian."
Scaroni ended the interview by talking about stadiums again, specifically on the new Milan stadium. In addition to the San Siro area, there is also the possibility of building in the Sesto San Giovanni area.
"The first site that gives us the right light – we take it. As for the San Siro area, I'm fairly optimistic. Of course, when in November, after a long discussion, we decided to lower the volumes of non-stadium businesses, the last thing I would have imagined was that it would take another year to wait for the referendum. Thus, it becomes a very complicated path, moreover common to all of Italy. I would say, citing my previous experiences, that building a stadium in Italy is like making – again in Italy – a regasification."