Fikayo Tomori spoke to The Guardian about a few different topics.
The defense of the Rossoneri had an extremely strong finish and overall season and a lot of the Scudetto win is also thanks to Fikayo Tomori, who continues to improve steadily and has now become one of the strongest center backs in Europe.
Tomori and Milan celebrated the Scudetto for 48 hours straight with fans flooding the streets. There was one man prepared for the occasion, though – Zlatan. "He was like: 'Guys, if we win, be ready because it will go crazy,'" Fik told the Guardian's Dave Hytner.
On the open-top bus parade: "It was like nothing I've ever seen before – so many people. It was a three-, four-, five-kilometer drag but it took hours. To see everyone on the streets … I can't really describe it."
On the 'surprise' Scudetto: "No one expected us to do it. So when we did, it felt even better – kind of proving people wrong, it was sweet for all of us. We knew we could do it."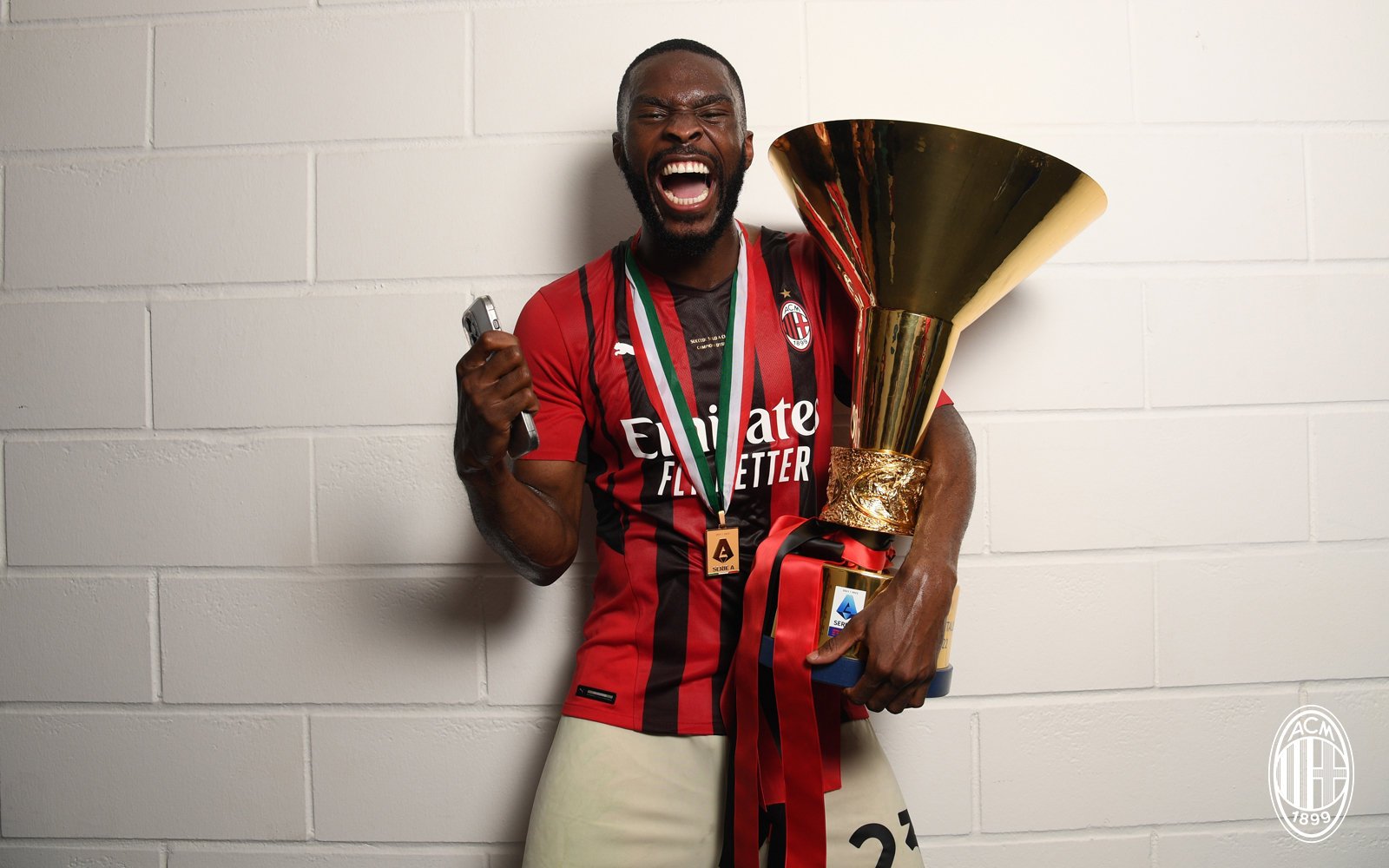 On finally getting called-up by England after getting snubbed in March: "If I don't get called up, I'm not thinking: 'Ah, what's happening?'… I wasn't panicking, I was just focusing on my performances and helping Milan. But from there, if I do get called up, it's making sure I take the steps to stay here."
On the art of defending in Italy: "I saw Baresi after the last game, which was cool. You see different legends just flying about. The way they are as defenders [in Italy] – I wouldn't say it's personal but it's: 'I need to make sure what I'm doing is on the money and no one's getting past me.' They have that pride. There are little things the manager will tell me – make sure that you are blocking a run or that you are not allowing this to happen or making contact in the box. Watching Bonucci and Chiellini … they are very streetwise, you pick up stuff. The referees whistle a lot more so you can't go in or, if you do, you have to tackle properly. You make sure you stay on your feet and are in the right positions so you can win the ball back and not give away fouls."
On watching England lose to Italy in the EUROs final: "When they equalized, I had a face on and didn't want to look too down. But as the penalties were going on, it was difficult to watch. I was near the Duomo and, in a way, it was nice to see them celebrating. I was right in the middle of it. But really I couldn't get out of there fast enough. I'd felt how it was in England as we advanced; it was madness. Then I saw Italy celebrate after the final and it's definitely a motivation for me."
On how the Milan dressing room reacted to Italy missing out of the World Cup after losing to Macedonia, which in Italian means 'fruit salad': "Tonali and Florenzi were there so people brought the Macedonia [fruit salad] to the training ground. The newspapers were like: 'Whoa.' But the people were saying: 'Well, we lost to a fruit salad.' It was taken as a joke but it was a weird one. They just didn't expect to lose."