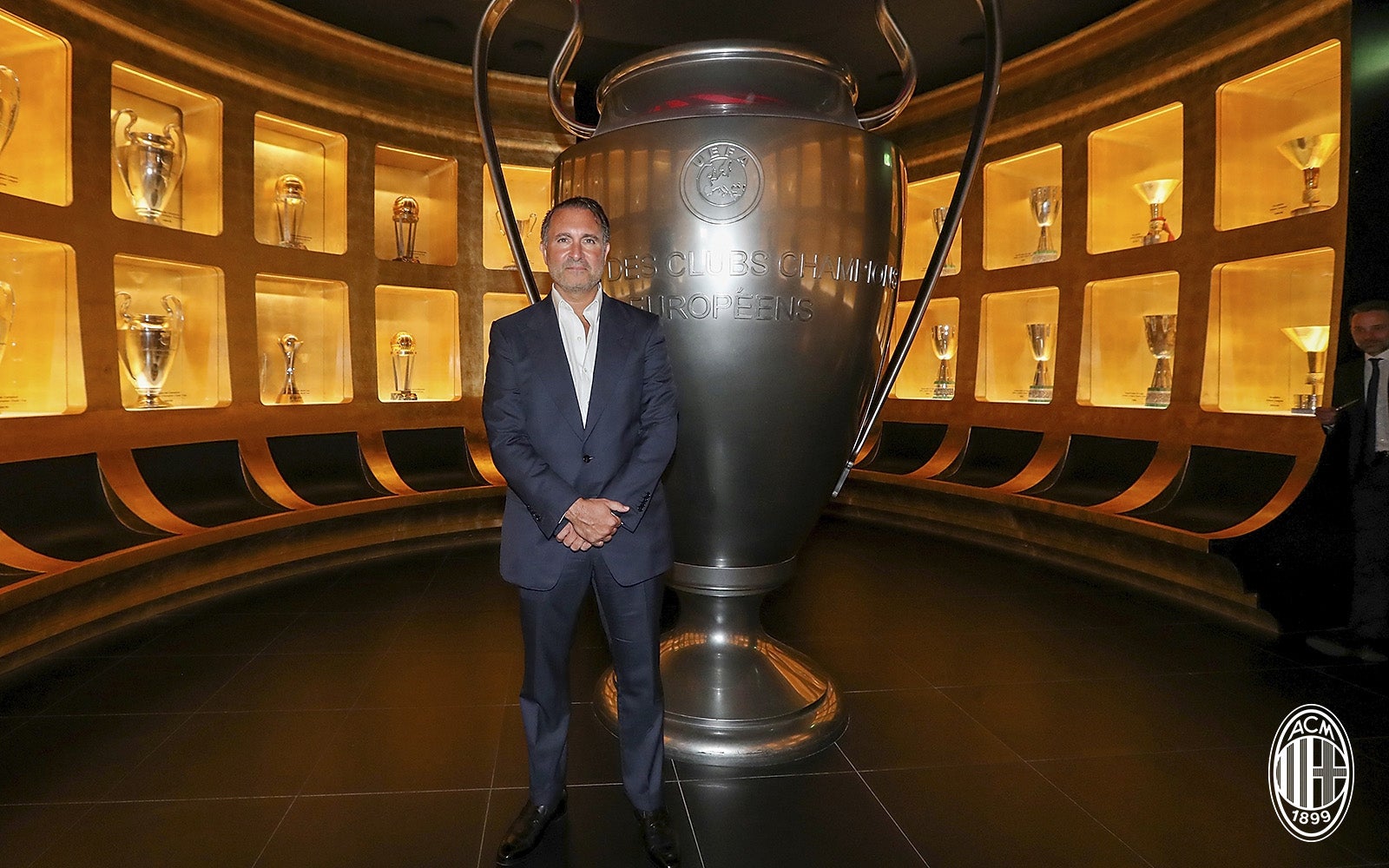 Gerry Cardinale has spoken his first words as the new owner of Milan, saying "RedBird's role, is to be a great steward for this Club".
A new era has started at Milan today: the era of RedBird and of Gerry Cardinale. The American fund has bought a majority stake at Milan for €1.2 billion and are taking over from Elliott.
Today the new Club owner was at Casa Milan for a meeting with Ivan Gazidis, Paolo Maldini and Stefano Pioli among others.
Cardinale also had a visit at the fantastic Mondo Milan Museum, and afterwards had an interview with MilanTV: "It's incredibly inspiring. And the first thing I have to say – having seen the history – is what an honor and privilege it is to be welcomed to the Milan family.
"And particularly after last weekend, seeing this historic Scudetto – I am very much looking forward to embracing all of this history and making sure that we have an equally-impressive future, very important. And I just want to say congratulations to the Club, to the players, to Elliott and to the fans for this incredible year. And I feel a tremendous responsibility to continue that going forward."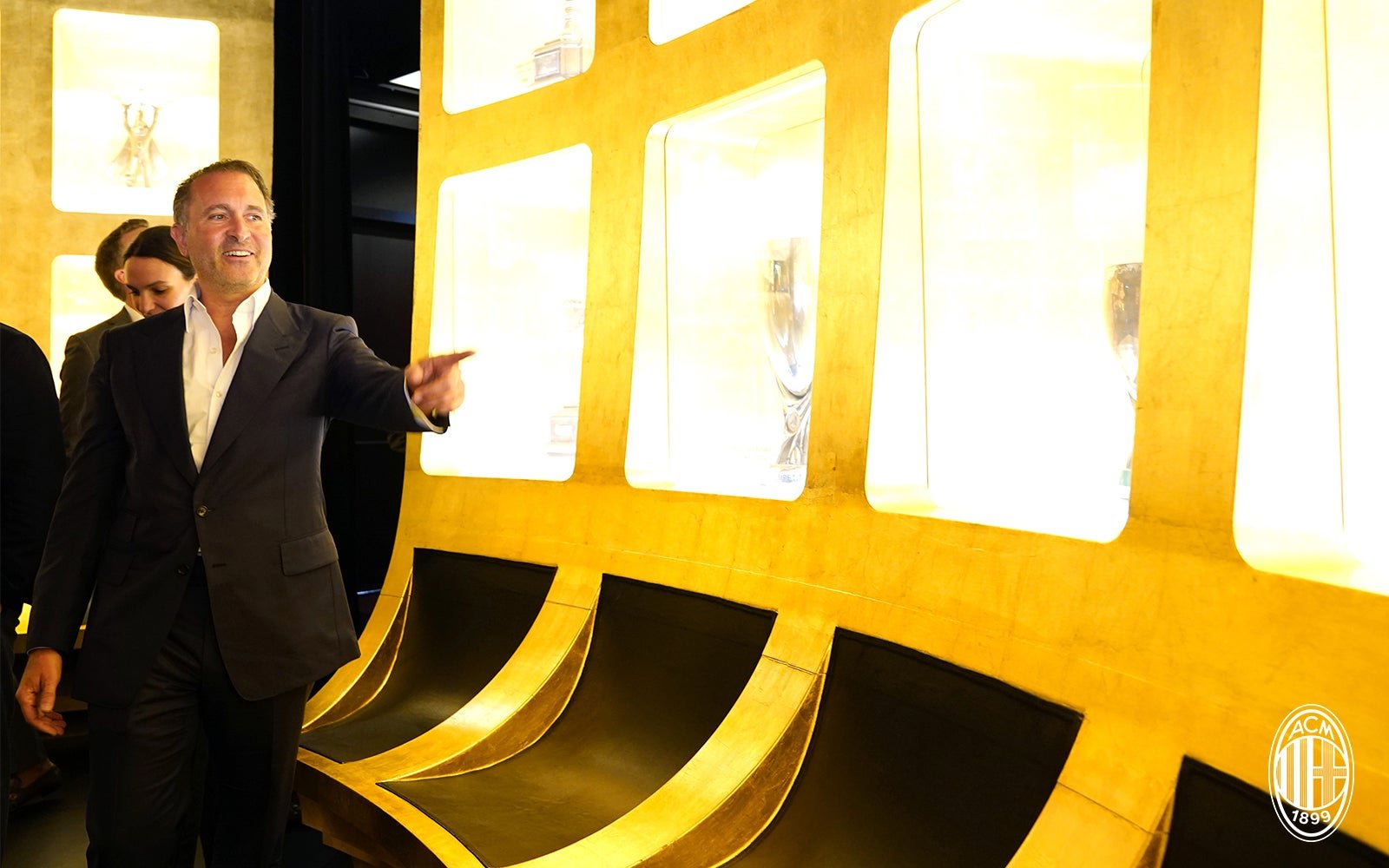 On the passion of the fans: "I have been in sports for close to 2.5 decades and I've been to Super Bowl championships, I've been to World Series celebrations, I've been to NBA championships – I have never seen anything like what I saw last Sunday and last Monday. I understand what this team means for the city of Milano, for the Milanisti, and for people around the world. And it's such a privilege but an unbelievable life experience to really experience that. You know for me – I'm Italian-American – and this is somewhat of a homecoming for me personally. But again, I feel a tremendous responsibility with everything that I've witnessed – and it's been an intensive couple of weeks – but I had the opportunity to be a fan, I had the opportunity to watch this very quietly and nothing inspired me more. And all the time I've done this in sports, nothing really inspired me than what I saw last weekend. It comes with a tremendous amount of responsibility and I do not take this lightly."

On the objectives: "The thing I've learned in sports and we at RedBird have had a tremendous longevity in sports with some of the best sports owners, teams, leagues and players in history, and so when I come here to Milan I come here very humbly, knowing full well what my role is: my role, RedBird's role, is to be a great steward for this Club; it's a responsibility to the fans: we want to win, we want to take this to another level – having been here and seeing this history, you look at this and say there's a responsibility to do that in the future. And so, for me, the word I would tell you is responsibility, and privilege and honor."

A message to the fans: "To the fans, I want to say 'thank you' for accepting us. We know we have a job to do and our job is to be good stewards for your Club and I take that very seriously. I love to win, I hate losing, I something am impatient but I'll do my best. But the one thing that I can commit to you, the city of Milano and the fans, is that we will do everything we can to win, and win with honor and integrity and have the same future that I've seen here in history. And so I'm very much looking forward to being a part of the Milanista fan base. And finally: Forza Milan, Sempre!"
Cardinale also spoke to the press at Casa Milan, as reported by Milannews.it: "First of all, I apologize to you for not speaking Italian and it's a shame that I feel personally because my last name, Cardinale, is Italian, as is my mother's last name, D'Annunzio. When I asked my mother why I hadn't learned Italian, she told me that when my grandparents arrived in America at the beginning of the 20th century, to become integrated Italians didn't need to speak Italian but on the contrary, tried as much as possible to learn English… this is the reason why I don't speak Italian today. Today I've heard Ivan speak Italian very well, I don't think I'll ever reach his level but I'll do my best."
On the Scudetto win: "I congratulate Elliott, Paolo and Ivan for what has been achieved in the last year and in the last weekend. I've been investing in sports for 25 years but what was achieved here last weekend is something truly incredible. We visited the Mondo Milan Museum this morning and saw how much this club has done and how many successes have been achieved."
On the future: "We have the role of stewards and directors of what has been built so far. We must do it with humility and recognize the team and group work that has been achieved together. When I started in the world of sport, sport was different: today there are many interests involved, business and capital, there is a different commitment but always the same feeling and determination to win. I hate losing, I feel a winner. The future will have to be built on the successes achieved so far with determination and will to win."
On the celebrations in the Duomo: "Last weekend I experienced it all with the soul of a fan by participating in the celebrations: it was an extraordinary show. I experienced the spectacle of the World Series, the Super Bowl, of the NBA, but nothing gave me the enthusiasm and the excitement I felt that Sunday. This relationship with the fans is very special: we must give back everything they give us with their passion and enthusiasm. I hope that the show experienced on Sunday can be re-lived many more times with our fans."
On his first Italian lessons: "I've started my Italian lessons and the first words I've learned are: Forza Milan!"