Giorgio Furlani has explained to Forbes how Elliott turned Milan around in an interview with Michael Ozanian.
As per Forbes this week, Milan are the 14th most valuable football team in the world, with a valuation of $1.2 billion, only behind 9th-placed Juventus ($2.45 billion) in Italy. The most valuable team is Real Madrid – $5.1 billion.
The tremendous growth of the Rossoneri brand can be put down to 2 things: the work down by Paolo Maldini, Frederic Massara and Stefano Pioli together with the team, which won their first Scudetto in 11 years this season; and the work done by Ivan Gazidis and Elliott in the business side.
Giorgio Furlani, who sits on the Board of Directors of Milan as a representative of Elliott, spoke to Forbes' Michael Ozanian this week to discuss the growth of the Rossoneri. Reports suggest that even after selling the club, Elliott would retain 30% of Milan and Furlani will stay on the board.
I've wanted to ask you for a long time: how did you find yourself as the sort of accidental owners of Milan?
"Yes, as you say correctly – it's a bit of an accident. We first lent money in the context of a transition of ownership: the Berlusconi family had owned the club for 30 years with great results, it was time for them to move on, and they sold the Club to a Chinese gentleman. We were his financiers. After a year being owner, the club ended up with financial difficulties and so we had to step in to keep the club going and save it from bankruptcy. That's when our journey started as owners about 4 years ago."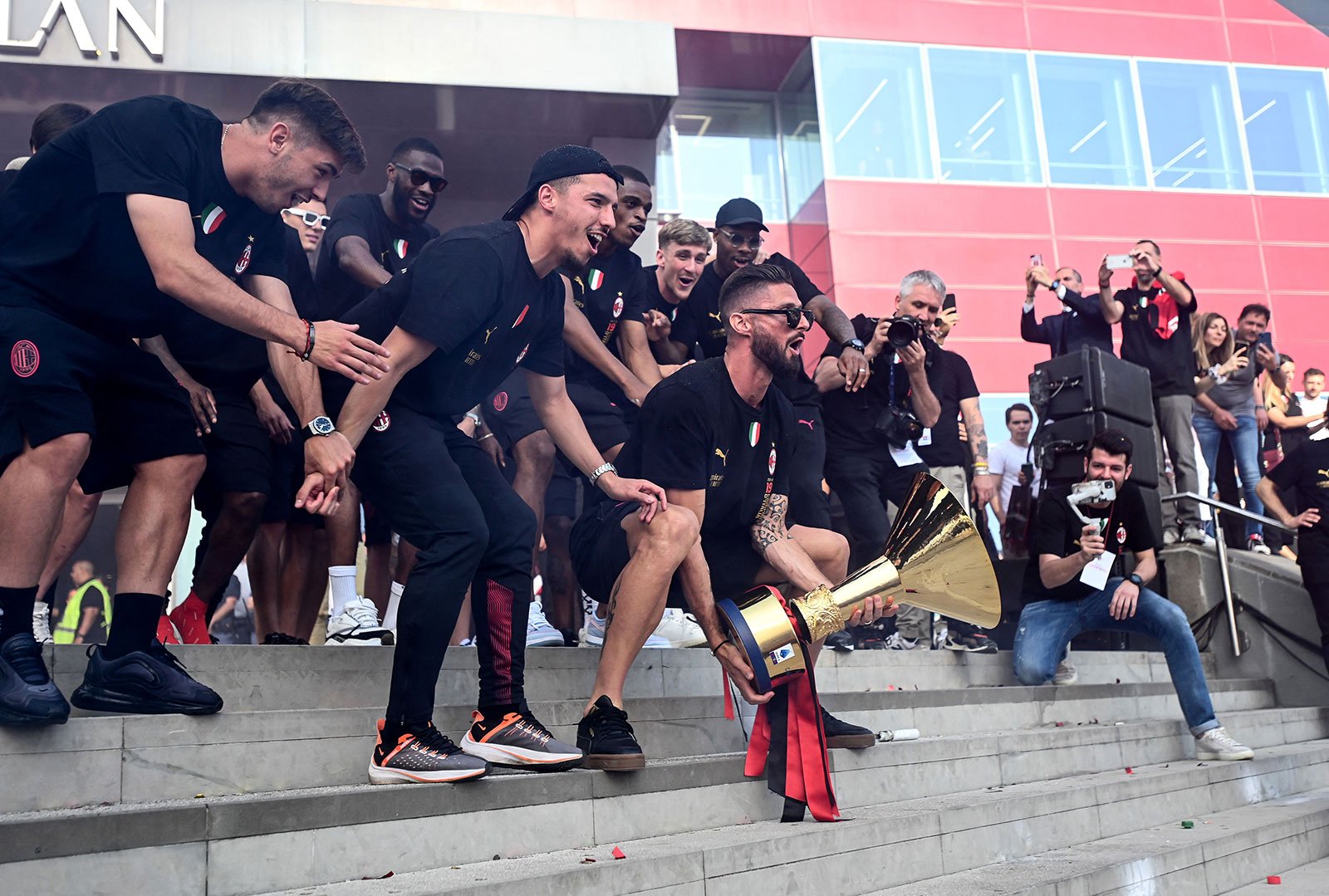 Milan is one of the great brands in European football but at the same time towards the end of Berlusconi's reign – financially it was a mess. In particular I'm thinking about player spending which was huge relative to revenue; it was very difficult to figure out what the finances were, lot of debt. How did you come up with a business plan to straighten everything out?
"Look, our plan had very clear kind of premise: number 1, ultimately this was a football project, so the football had to be good. That's the content the business produces. Milan for many years hadn't been good and had failed to reach the Champions League which is the tournament that you want to be in – in Europe – to really develop your brand. So we had to fix that part. The squad costs, as you pointed out, were too high and so we had to achieve 'A' – improving the sporting performance – with 'B' – which is doing it while reducing the cost. So obviously the two things generally don't go together. Number 3, we had to develop the business: Milan hadn't really transformed like many other successful brands in football, into a media-entertainment business. And so we really had to transform the management team and the personnel on the business side. We started by hiring the person who we thought was going to be the best to lead this change – Ivan Gazidis, who had been at Arsenal before. And then another number of highly-talented executives from the world of football, the world of consumer goods, entertainment, etc… And we really needed that leadership and that 'working on the business' and not just on the 'what is on the pitch'. The final piece, which is something we progressed some and still working on is the Stadium project. Milan today plays with Inter in a stadium in which every Milanese has great memories, including myself, which is San Siro, but which is unfortunately unequipped to move Milan forward. And so we have been working on a project to have a new stadium, which we hope will be the best or one of the best stadiums in European football."
The politics of getting a new stadium in Italy are extremely challenging. How are you able to work that through and get to the point now where you are very close to getting an agreement to build a new stadium?
"You're right on that. If you look at all of Italy, various clubs have struggled to get stadium projects off the ground. There are various clubs and ownership groups that understand the importance of having a new stadium and it's relevant for the various clubs and for the league as a whole that clubs have new modern stadiums. The red tape, the bureaucracy – you pick the word – has been problematic for many. I have to say it's the same for us. I was hoping that in a progressive, modern, forward-thinking city like Milano, the process would have been easier. It's been quite complicated. So we've moved the project forward; frankly, I would have hoped today that the project was more advanced. It isn't but we've progressed it and we'll keep on pushing. And hopefully we'll give the city of Milano, and the Milanese and the fans and the club what they deserve, which is a proper, modern stadium that houses their club."
One of the things I found very interesting in looking over Milan is that you had to go through 2 big hardships, if you will: one is one of course all teams did – you had to go through COVID, which meant to Matchday revenue. And then you had to go through the European tournament ban, because of the situation the prior ownership had put you in. But at the same time, you've been able to increase your sponsorship revenue. How were you able to navigate those things and still at the same time increase your business?
"Good question! Milan– I knew this as a lifelong fan but everyone discovered it – is a fantastic brand that has fans around the world that really care. And it had been a bit dormant, for the lack of a better word, because of the under-performances at the sporting level and not being in the top European competitions. If you have that disappointing content, or sporting performance and you also don't have a business and people that are able to sell and monetize that brand then you are going to go nowhere. So really we needed to add both those things: 'A' – the sporting performance, yes, to kind of reignite the passion for the brand. But 'B' – proper management on the commercial side to really be able, once the sporting performance as kicking in, to monetize the brand. So look, the increase in revenue is really a combination of both these things. You cannot say it's one or the other. It has to be both. It's the people on the pitch that go and score goals, but it's also the guys in the head-office that are able to take advantage of that and sell the brand. And both are super important."
It's even trickier in European football than it is, say, in most of team sports and leagues in the United States because the deals, whether they'd be on the commercial side or broadcasting sides, tend to be for shorter time periods. A lot of the kit and jersey deals are three years or four years; TV deals are of similar type, while in the United States you have 6-8-10 year-deals even. So, if your performance isn't enough up to part or if you happen to be in a downturn at the wrong time, just before your partnership ends in European football – you can be in a lot of trouble…
"You can have a period in which you are losing broadcast money because you don't qualify for the right European competition, you lose domestic broadcast money because you're not doing well and part of that money is sort-of indexed to where you end up in the league. You can at the same time have renewals that you have to go through with those big commercial contracts and if they happen at the wrong period of time – it's not great. And you can be in some kind of nasty, vicious cycle. The reverse is true as well, though, and we're probably benefitting from that or certainly benefiting for that, which is: if you manage to get the football in shape – in a sustainable way, in my view the trick is you need to win or have some degree of success but not at all costs, because otherwise it's all eaten away. But if you get the performance then you can reset these contracts and we're in that journey. We're kind of at the beginning of that journey. If you look at Milan as a brand over a 40-year history – it belongs in the same conversation with Real Madrid, Barcelona, Bayern Munich, etc… the big continental European clubs. And it just fell on this 5-10 year period of difficulty and losing relevance, but there's no explanation in the long term that someone can give me – I think – that says Milan shouldn't be in that same kind of conversation. So we're starting to re-close that gap, but it's been a big-big gap that has been built so what I say is that we inherited Milan in a basically quasi-bankrupt status and we had to come and save and inject capital to make sure it paid its obligations, and we did the turnaround mode. Now the club is on growth mode, in a trajectory to catch up with those clubs. And I could argue that the path we've been on has been difficult, as I said in the beginning, but it's been interesting and 'fun'. The next phase is with even greater potential in my view."