Sandro Tonali won his Serie A medal in his 2nd season in Red and Black and he hopes this is the start of a winning career as a Rossonero.

Tonali is the symbol of Milan: a hard-working, quality midfielder, who puts his heart in every minute of the game.
If the Rossoneri lifted their 19th Scudetto in history last night, then it's also thanks to Sandro, who scored huge goals, assisted others and simply gave his all. And to think that his presence on the squad wasn't even a sure-thing last summer, as he nearly wasn't bought out from Brescia.
"It was a messy summer…" Tonali told Sky Italia after winning his first Serie A title. "I first had a moment of rest and then the whole party started: I didn't know my future, then they couldn't find an agreement and then Paolo and Ricky did everything to keep him."
On the fans: "It's a great thing. To see these people today was the best thing. It's the best team I could've cheered for and played for."
On ambitions: "I hope to have a winning career."
On thanks: "I thank my girlfriend Giulia and my family, they are the people who have been there for me all year and also last year. It was important for my growth. I would like to thank all the fans one by one."
On if Ibra will continue: "Zlatan doesn't even know… I hope he continues with us, he is the best there is. Before the game he gave us a great hand, it was an intense and nervous week. With his experience he was able to keep the environment at bay. We hope he stays with us and not just one year."
"Now I want to spend a year as Campione d'Italia, have fun and rest."
Speaking to DAZN, Tonali was asked about how he improved so significantly over one season: "I took a weight off my shoulders after becoming a permanent Milan player. However, I don't think that was the justification [for the growth]. There were many other things."
On Maldini: "Maldini is Milan, a winner. He is a great person, he is always close to us and for a player, it's great to be surrounded by players who love you and are always there during training."
On getting a tattoo for the Scudetto win: "No, I don't know [yet what to tattoo]. I think something on the left arm because it's something I need to see.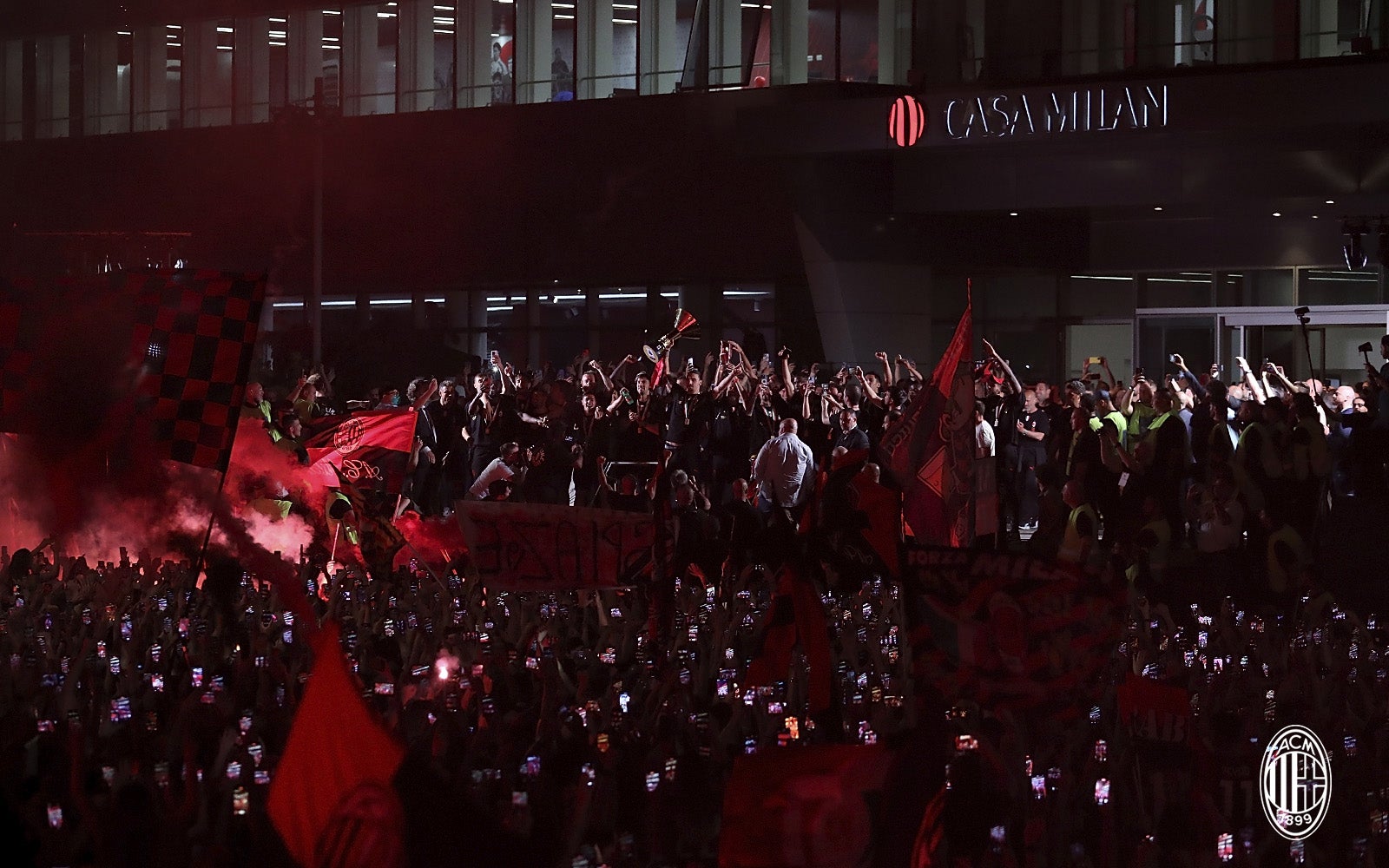 On playing for Milan: "I dreamed of winning the Champions League with Milan, but there is no better feeling than being Campione d'Italia with Milan."
On what he wants to tell the fans: "Only thanks, we were forced to remain separate last season. Today it was impossible for all of them to be here, but they've given us that extra push when we had no more energy. We should thank all of them, one by one."
On who is leading the celebrations in the dressing room: "The Spaniards don't mess around…"