Franco Baresi has granted a lengthy interview to SportWeek, which you can read in full here.
23 years, from 1974 to 1997, from the Youth Teams to the top of World Football, all in a single team: Milan. 6 Scudetti, 3 European Cups, 2 Intercontinental Cup, 3 UEFA Super Cups and 4 Italian Supper Cups. The first player in the history of Italian football to have had his jersey number retired (in 1997).
A legendary defender, a Primavera coach, a director, and now an Honorary Vice President. Franco Baresi has done it all at Milan.
To celebrate the release of his new autobiography ("Franco Baresi – Libero di Sognare", which translates into 'Free to dream'), written together with his friend Federico Tavola, a university professor of Physics, Baresi sat down for an interview with SportWeek's Fabrizio Salvio.
What is your earlier memory as a child?
"A country house. Humble, but where you could breathe sincere values: solidarity, availability towards others, sense of work and sacrifice. Values that I've carried with me throughput my life. In that farm, 4-5 kilometers from Travagliato, the town near Brescia where I was born, my parents worked as farmers together with our families, and in the courtyard, I began kicking the ball. My book starts from the missed penalty in Pasadena, in the final of the 1994 World Cup, and rewinds the tape to that courtyard."
After that, what came next?
"After that came the Oratory, where I learned the rules, being in the group, meeting people who taught me so much. Starting with the parish priest, Don Piero, who is 83 years old today and then had the intuition to create USO Travagliato, the Oratory football team that over time has produced many players besides my brother Beppe and I."
The Baresi family: three brothers and two sisters…
"Lucia, Angelo, Beppe, me and Emanuela. Angelo also played football but he missed the train compared to me and Beppe, who joined Milan and Inter at the age of 14."
As a kid, who did you get on best between Angelo and Beppe?
"Angelo, who is two years older, was a bit of a mentor to us. Even though, after dad and mom passed away, Lucia, the oldest, kept the family together. Beppe left home before I did: he was a stimulus, an example."
Who was the brattiest?
"Beppe had a more whimsical character. Let's say he was the least quiet of the three…"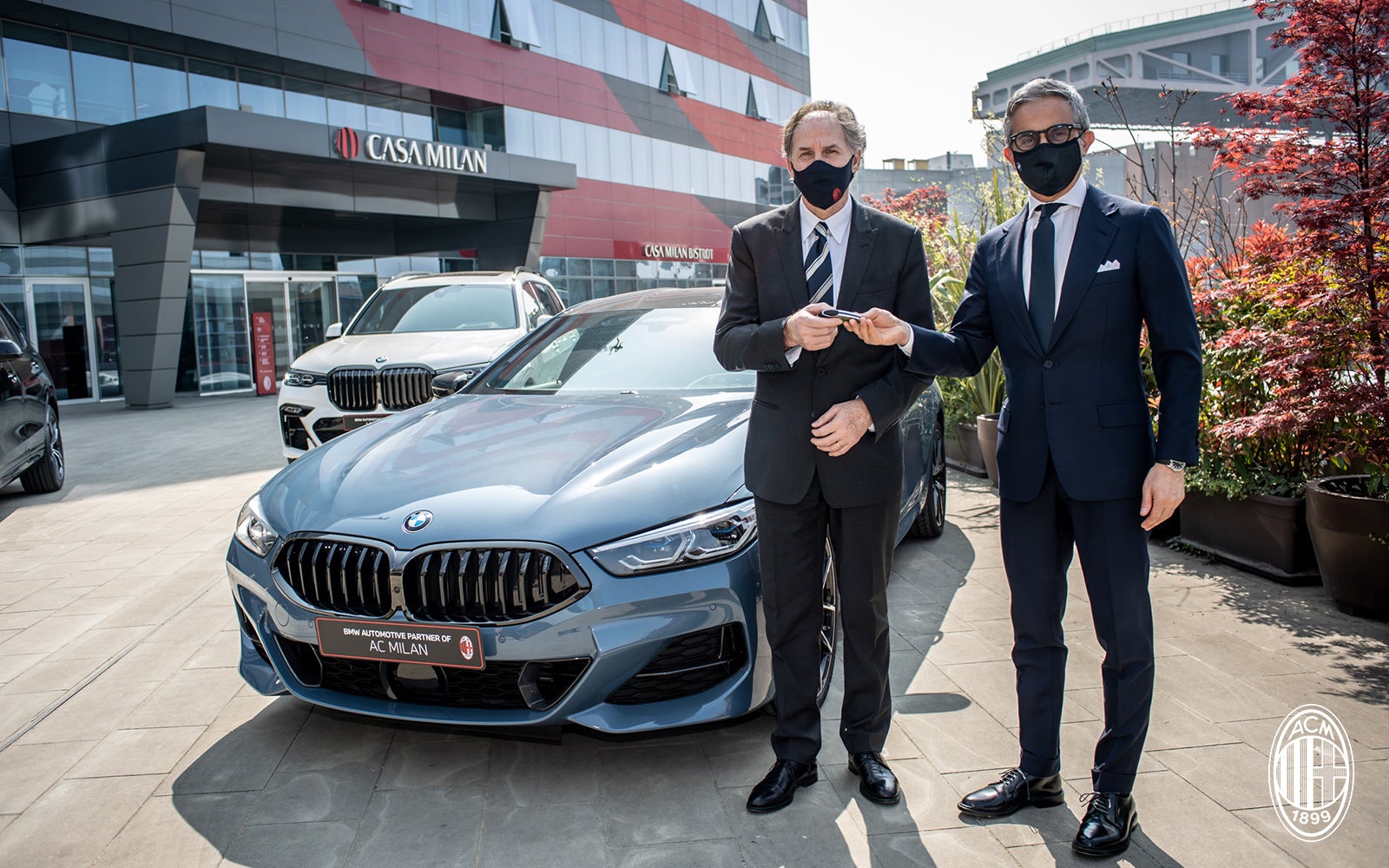 You have always been described as a reserved person, sky, of few words, and this is how you've shown yourself in public. Have you ever wondered if this behavior was the result of your character or a consequence of the tragedy that struck you when you were 14, when you lost both your parents at a short distance from one another?
"Certainly the premature death of my parents affected my growth, my training and therefore my personality. It was inevitable. I was already one of few words, after the passing way of my father and mother, I was strengthened, but inside. I kept everything inside. Even today, they ask me, amazed: but on the pitch you transformed yourself! True, I was transformed on the pitch."
Did you bring out your pain, your anger?
"No the anger… I brought out the desire to fight against the adversities of life and destiny, which at that moment took the shape of the match and the face of the opponents."
How does a 14-year-old re-emerge from such a drama?
"Thanks to the values I mentioned earlier that allow you to make up for the loss and heal from suffering. And thanks to the people who are around you and help you start over."
Who do you feel you have to thank today, at age 61?
"There would be too many. The important thing is to remember to say 'thank you'. Certainly one goes to Milan, which gave me an anchor to hold on to."
When did you realize that football would be your life?
"You never know where you can get to and if you can stay at certain levels. I made my debut in Serie A when I was very young, at 17, but I realized that football would be my life at 22 when Milan gave me the Captain's armband after some disappointments – first of all the relegation to Serie B – and some criticism. I thought: now everything is in my hands, it's up to me to give back what I got."
In the last 40 years, you and Paolo Maldini have been 'the' Milan: in recent months have you ever been asked, or have you ever thought, to take Donnarumma, or now, Kessié, under your arm, and explain to them what this club is and what it represents in the world?
"[Shows a lightly embarrassed smile] I believe that those who play for Milan know their history. Either you feel it inside, right to the end, or else it's logical that you make choices other than staying. Choices that must be respected."
But opposite to the one you made – willing to start again from Serie B, so young and with a career ahead of you…
"Those were different times, different people and a different Calcio. Milan is one of the greatest clubs in the world and few others can give you what Milan gives you. There is nothing else to say."
Was this the reason why you decided to stay?
"In my time there were no agents. The club decided to invest in me, they called me, told me clearly and I had no hesitation."
Was Beppe ever jealous of your skill?
"[Laughs] I don't think so. He won the Scudetto at Inter the year after my first one, in 1979, but then, when I was in Serie B, his team was going strong."
Is the story true about the try-out at Inter from which you were rejected because you were too thin?
"No… Inter were following me but I never had a try-out because the scout who had been watching me passed away and I was never called up. Instead I went to Linate to have a try-out at Milan, who then called me to Milanello for the definitive test, after which they took me."
As a child, were you a Milanista or an Interista?
"I've always been a Milanista. In my family we were all Milanisti."
So even Beppe…
"[Smiles] Let's say we all tended towards the Rossoneri more."
April 23, 1978 – your debut with Milan at Verona. An image, just one, of that match?
"They always remind of the action in which I recovered the ball from an opponent, got around him and broke away. What I remember is the expression and the words with which Nereo Rocco welcomed me back into the locker room: 'You played too, today, little boy', he told me in Triestino. My face became all colored."
In your first Milan there was Gianni Rivera. Did you call him 'lei' (a formal way to approach someone)?
"Almost. I certainly found it hard to call him 'tu' [an informal way to approach someone]. It wasn't only him, but also Enrico Albertosi, Alberto Bigon, Aldo Bet and Giorgio Morini … Rivera and Bigon welcomed me to their table, perhaps because they didn't like the others [laughs]."
What did you think when they told you that the first meeting of Berlusconi's Milan you would be presented by helicopter?
"It was funny a little strange. We understood afterwards the President's intentions: to give a strong signal to us and to Italian football. Berlusconi was a visionary: he wanted to do something special in football, also changing certain rituals. And he succeeded. His enthusiasm was contagious and over time he convinced us that we would really become the strongest of all."
It was also the Milan of three Dutchman: Gullit, Van Basten and Rijkaard…
"Different characters, all extraordinarily professional on the pitch. They instilled their offensive mentality in us. Mixed with the organization that Sacchi gave us, they allowed us to explode."
Between Gullit and Van Basten, who was more difficult to mark in training?
"Gullit was more powerful, Van Baster more technical, he had more shots; I choose him."
The match that you would play again tomorrow and one that you would like to erase?
"The first European Cup won in Barcelona in 1989 is never forgotten: it was the first in many years. And then the first International Cup in Tokyo. It was also a life experience. Games to erase? I have some, we've mad e a lot of mistakes. But it happens so there are no regrets."
Is it true that, as if it were a conditioned reflex, the referees would whistle offside every time to 'called it' by raising your arm?
"[Smiles] They still raise it today… the fact is that we used to get a lot of offside whistles."
Today Milan is in the hands of the Elliott Fund, which continues to say that it only has the role of ferryman towards a new ownership. Meanwhile, four years have passed and the moment spent suggest a long-term project…
"Ivan Gazidis has always said that there are no time limits. Elliott has given us financial strength and peace of mind, all the more important during the lockdown, and it has a clear objective: to bring Milan back to where it belongs. The investments made in recent years, the construction of a team of young talent – prove it."
Does today's Milan have something of your own Milan?
"It is growing very well. It expresses a fast, dynamic and technical football. It creates a lot. In Italy it is the team that plays better. After the lockdown, Pioli united and stimulated the group, from there everything started. The guys follow him, the environment is healthy. In Italy we have raised the level and despite the two defeats, we've shown that we are competition in Europe as well. Because of all this, we have to think big. We are Milan and we must be ambitious."
After the win in Bergamo, you tweeted: 'A particular satisfaction for the goals of Calabria and Tonali'…
"They are young, they were the only two Italians on the pitch and they have a Rossoneri heart. Tonali was born on the same day and month as me."
In terms of sense of belonging, is he the new Baresi?
"In his first season he was struggling, now he reaps the satisfaction he deserves also because, it's true, he did everything he could to stay."
Do all these youngsters, especially the foreigners, know who Baresi is? Have you spoken to them a few times?
"They just need to see me. Words are now needed."
How does Ibra behave with you?
"[Laughs] I met him a couple of times at San Siro. He was respectful, as I was towards him."
You have always kept your private life jealously private. For example, there is practically no news about your kids, Edoardo and Gianandrea. Was it their choice or was it your and your wife's choice?
"People should be interested in who Franco Baresi the Milanista is; not in his family."