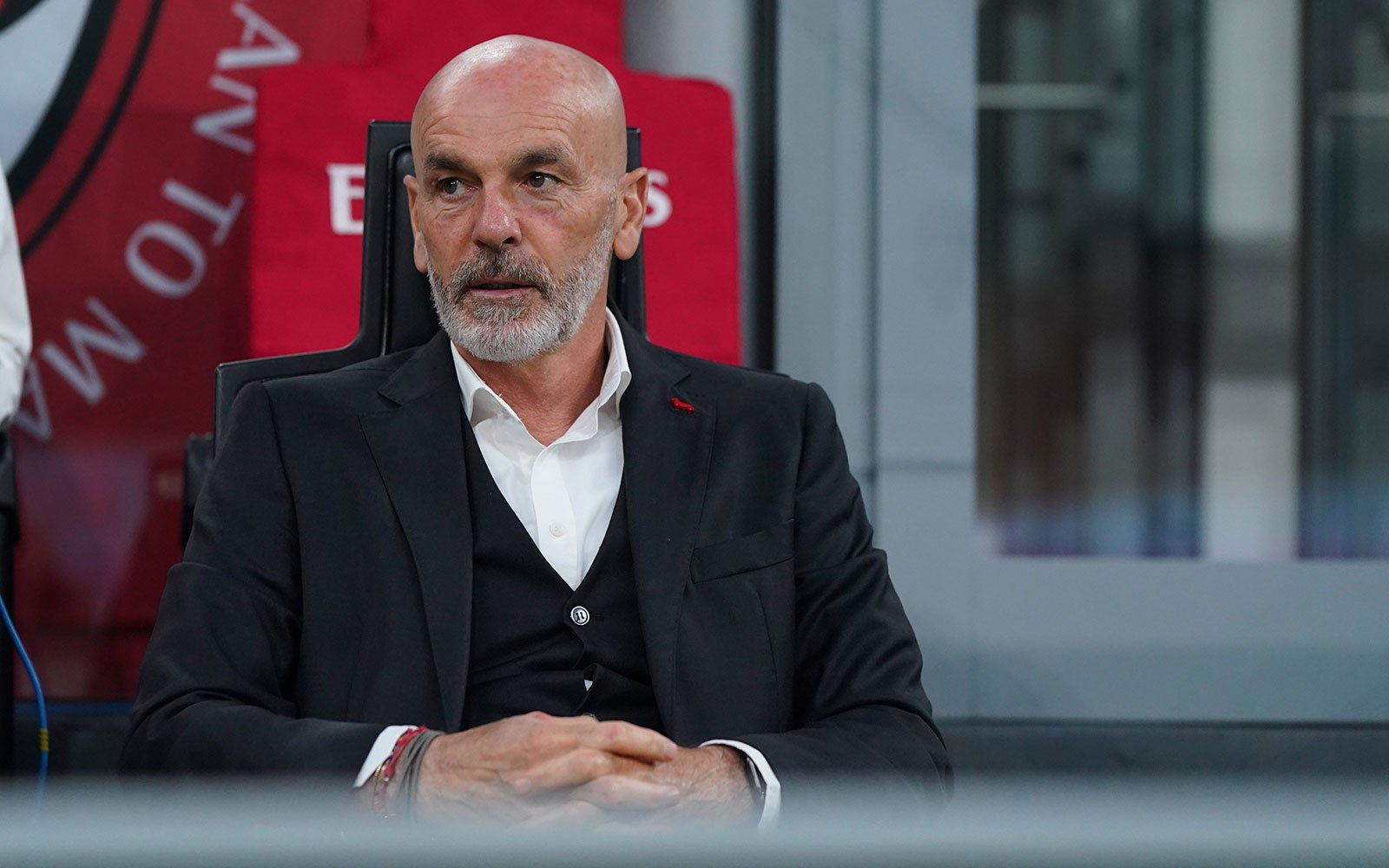 Stefano Pioli spoke to La Repubblica as he starts to think of next season, in which he'll compete in the Champions League for the first time in his career.
Pioli led Milan to their best season in years, as the Rossoneri finished in second place in Serie A and finally managed to qualify for the Champions League.
The Diavolo are already planning for next year and one of the priorities is to tie the coach to a longer contract.
Stefano had an interview with La Repubblica today, which you can read in full here:
Stefano Pioli, stable in the cyclone of the benches: awaiting the renewal with Milan beyond 2022…
"It's not the priority. With Maldini and Massara we will talk above all about how to improve the team."
On August 26th, you will be at the Champions League draw after seven years…
"The Sleeping Beauty will awaken in her home: in the midst of the biggest clubs. Before Atalanta, I asked the guys: do you want to play again against Rio Ave, or is it time for Manchester City, PSG and Bayern Munich?"
Milan are 53rd in the UEFA rankings…
"It's a bit strange to be the vice-Champions of Italy and be placed in the fourth pot. But we want to grow: facing the strongest teams helps, it will have to be the year of our confirmation."
Do you feel like a magician, an exorcist or a cyclist with the sprint to the photo finish?
"I'm just lucky to work in this club and with this group. I would have liked to retract the Giro d'Italia of my idol Gianni Bugno – in the pink shirt from the first stage to the last. But the drop was normal. We never had any doubts about our principles of play, working on details."
You seemed too unbalanced…
"The system is much more fluid than the formations say: we often change the construction of play to obtain numerical superiority. Preparing the match, with the players always involved, is the best thing for me. The adjustments are learned."
Like on the decisive night?
"When we were going at a thousand miles per hour, we could attack the opponents up to their area. Against Atalanta we avoided defending in a numerical tie, with humility."
You said: I cannot imagine Milan without Donnarumma…
"He's an exemplary professional, focused on the field. Then a negotiation may work out or not. We spoke and thanked each other, it is a sincere relationship. I wished him well in the EUROs."
Maldini says: forget about Berlusconi's mercato, you have to be creative…
"My directors have already shown their creativity. Apart from Ibra, on had I had obviously expressed a positive opinion, I'm thinking of Kjær and Saelemaekers, of Tomori who I did not know, expect for a short clip. Whatever the budget will be, the name Milan continues to be an attraction. The important thing is to have built a foundation of 10-12 players worthy of a top team, like Theo Hernández, Kjær, Kessié, Calabria, Çalhanoğlu and Ibrahimović. Now we have to improve the group: confirmation is the most difficult thing."
Do you fear similarities with your second year at Lazio, when you fell in the Champions League play-offs?
"I've already passed the second year here, at that time I didn't face some group dynamics head-on. From there I stopped mediating, at the cost of unpopular decisions."
Did the 2-0 win Bergamo close the cycle of the 0-5 in 2019?
"Big disappointments help you grow. That difficult Christmas gave us the cue to change the system of play, take Ibra and make a targeted mercato of exists."
Ibra played half of the matches…
"I'm sorry for Mandžukić's injuries, he was chosen to alternate with him without dropping the level. Zlatan will not be able to play them all. He knows when to force it: the relationship is sincere. The Champions League is less happy than the Europa League on Thursdays. But we need a fourth striker."
Mature names or a young line?
"If in the top 5 leagues we are the youngest team among the top sides then it's because we have shown maturity. Which is not a question of age, but of attitude. In modern football you need players with two qualities: intelligence and the ability to accelerate. Before, Milan was one step ahead, today we need to hold up one-on-one in the open field."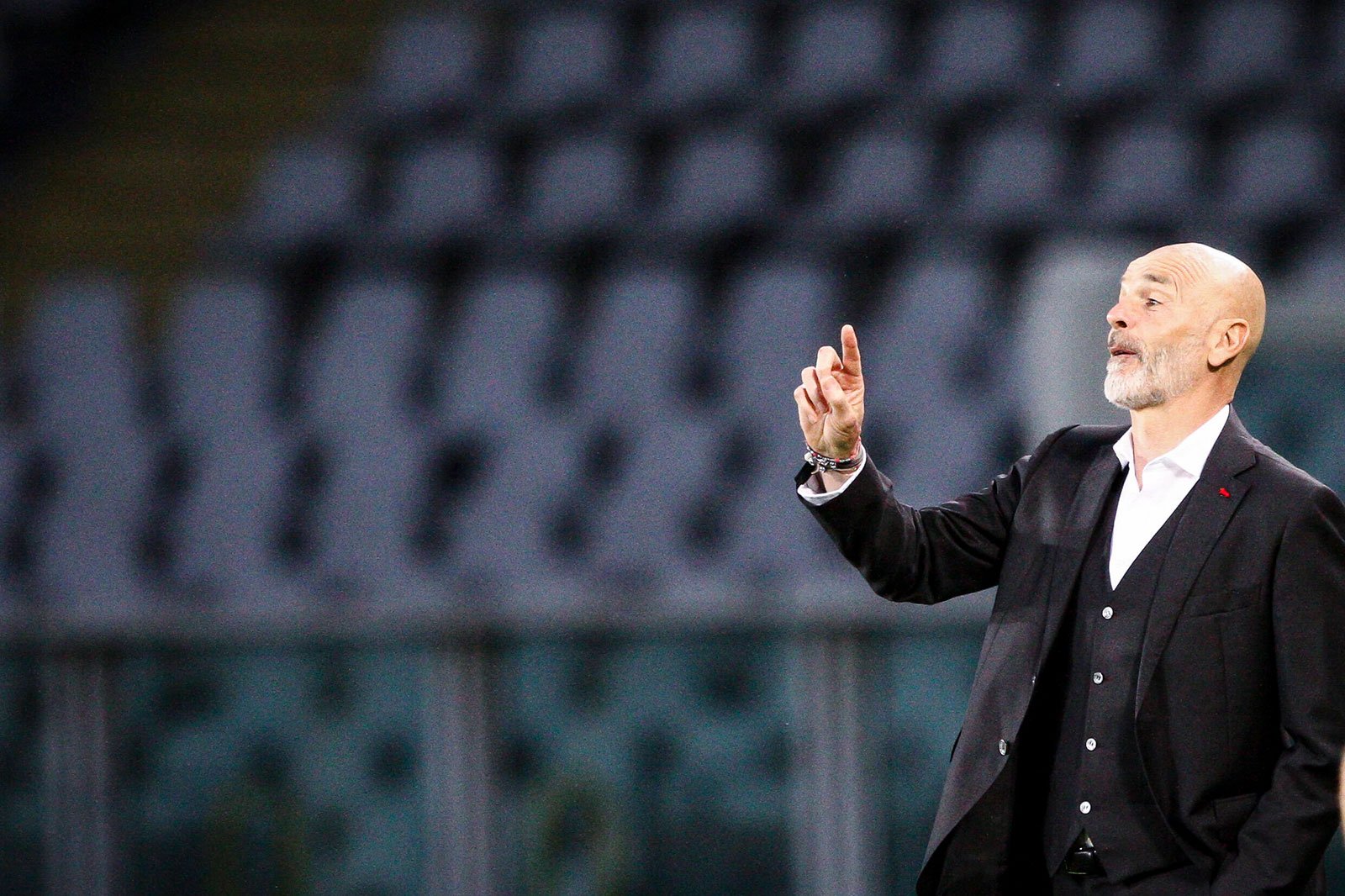 Box to box football?
"The 'better not be heavily-defeated' era is over. Abroad, you prepare the match to enhance your own qualities."
Is Kessié the new leader?
"We have more than one, Kjær is one too. Franck is the reference point for his teammates when they're struggling. Until a minute before training he is there dancing and it seems that he doesn't care, and then he's an example for everyone."
How long to return to the top of Europe?
"Milan must get back there. The only regret is the elimination against Manchester United: the Kessié goal annulled and the return leg without Ibra, Rebić and Leão. It is said that the Italians lack pace and intensity, but we never experienced difficulties in Europe. However, from here to thinking we can play against Chelsea, Bayern Munich and Manchester City… there is a path of growth, made up of years in the Champions League."
Is the top of Italy closer?
"One step at a team. Inter too years and investments, Juventus will be among the favorites again. We must not lose determination and enthusiasm."
The Serie A podium is all Lombards…
"Milano is at the center of everything, it drives the economy. It's right that it's back on top. Our ownership supports and protects us. Atalanta is a very strong club and they support Gasperini, who's a great coach."
But they were excluded from the Super League…
"Meritocracy is the basis of sport, but UEFA and FIFA must ask themselves why such important clubs have thought about splitting. It means that the system has failed."
Barcelona, Real Madrid and Juventus risk the Champions League…
"To me, it seems inevitable to have a table of the components or European football; to develop the product conversations and changes are needed."
Meanwhile, the fans are returning…
"End of a nightmare. I think of what we missed in the empty stadiums of Celtic, Red Star and Man United, and of the warmth of the fans at Milanello, before Bergamo. With the fans at San Siro, we wouldn't have had to wait until the last Matchday to qualify."
And the glaring differences in the home-away performances, which are virtual concepts behind closed doors?
"We never lacked control of the game, but at home we have very negative data in the one-on-one offense: we don't have many players who take on their opponents."
Is it fair to keep the five substitutions?
"Yes, with 23 players on the squad it's not good that 8-9 feel extraneous to the game."
Shevchenko suggests evaluating only chest and knees for offside…
"In fact, the millimetrico offside puts me in difficulty, I also struggle with the replay."
VAR and penalties: the accusations against Milan for the 20 penalties in favor?
"They don't affect me: we deserved more. The VAR system should go back to its basics: intervening in the event of an obvious error by the referee. And then you just need to trust the freeze image: on the momentum, you can always see a contact in the picture, but football is not static. I would also like to make a suggestion to designator Rizzoli, whom I respect: fixed referee-VAR pairs, who alternate in the two roles to refine the same way of referring. Today they change all the time and often you notice little symbiosis."
On August 26th, 2015, Leverkusen eliminated your Lazio from the Champions League: will there now be compensation?
"It will be my first Champions League. It's a continuous growth: the passion allows me to be curious and willing to improve. I feel complete. But I want to test myself against the greatest coaches."