Paolo Maldini spoke on Milan's official Twitch channel, confirming the exit of Gigio Donnarumma and talking about qualifying for the Champions League.
Milan finished their best season in years earlier this week, with a 2-0 win over Atalanta which sealed second place and got them qualified for the CL.
Now the ball is at the court of Paolo Maldini and Frederic Massara who have the task of building a squad that can compete in the Champions. A major decision has already been made as Gianluigi Donnarumma will leave the club as a free agent, with Mike Maignan replacing him.
Milan director and legend Paolo Maldini was a guest on AC Milan Talk on the Rossoneri's Twitch channel and he spoke about a variety of topics, as reported by Milannews.it:
"The joy of the team and of the coach after the final whistle in Bergamo? It was great, it was emotional. It's a season that lasted two years, the coach since arriving did two consecutive seasons, he's had no vacations, and there was the COVID that turned our lives upside down. We had this dream, we got second place because of our unity of intent. It was right to celebrate together, these images are very significant.
"How did I experience it compared to when I celebrated as a player? It's different times, objectives and club. As a player, I was lucky enough in my third year as a pro to have President Berlusconi, who did something exceptional in the world of football. Emulating that team will not be easy for any club, so we celebrated the Champions League like this. There must be a beginning for everything; this is the beginning of an adventure that will continue and lead us to compete at the highest level. We are very happy but Milan must be ambitious, we must lay the foundations and then improve every year and have bigger and bigger ambitions. The difference between being a player and being a director is huge – as a player you have tension but then you play and you are so tired that you don't feel a lot. As a director you keep everything inside and it becomes difficult.
"What were the key moments of the season? The real key moment was when the coach and I were confirmed and it was decided to continue with the group that was doing so well in the post-lockdown league campaign. That I think was the key moment, we only had 3 weeks off where we tried to improve the team and then the Rio Ave qualifier was the hardest moment with so many players out between COVID and injuries and the true spirit came out. It was a sign that it was going to be a positive season.
"What emotions am I getting from getting into the Champions League? Going to the Champions League obviously has an economic aspect to it, we very tied to the spirting side. You go to compete with the best teams in the world and you try to be at their level, there is an even higher challenge than in the league, it holds surprises – both positive and negative – but when it comes to Milan it's almost always positive.  It raises the level of the club not only at an economic level but also of the players themselves; Ibra asked in the locker room who'd played in the Champions League before and only Çalhanoğlu raised his hand. This makes you understand how difficult it is to be a protagonist in such a competition.
"Club symbols in modern football? It was difficult to have then and now it's even more difficult. To be able to find a player who has quality and ambition and to find an environment that makes it possible for him to fulfill his ambitious demands is difficult. The mercato overseas and young guys, when they sign their first contract, is so wide that effectively there are beautiful stories but they are increasingly more difficult.
"What group would I say this year's squad resembles? It's hard to say. I've always been part of groups with experienced players. This is the youngest squad in Italy so the similarities are few, but hopefully the results will be similar.
"Donnarumma? I think we have to thank all the players who've made this incredible season. Gigio was a leader and often a Captain. People have a hard time understanding what it means to be a professional, who must be ready to change shirts. I know that this is something difficult to accept, it is increasingly more difficult to find careers that start in one place and end in the same place. We must have respect for those who gave so much to Milan, Gigio did it, and he never disrespected us. Our paths are splitting, I can only wish the best to a sensitive guy like him.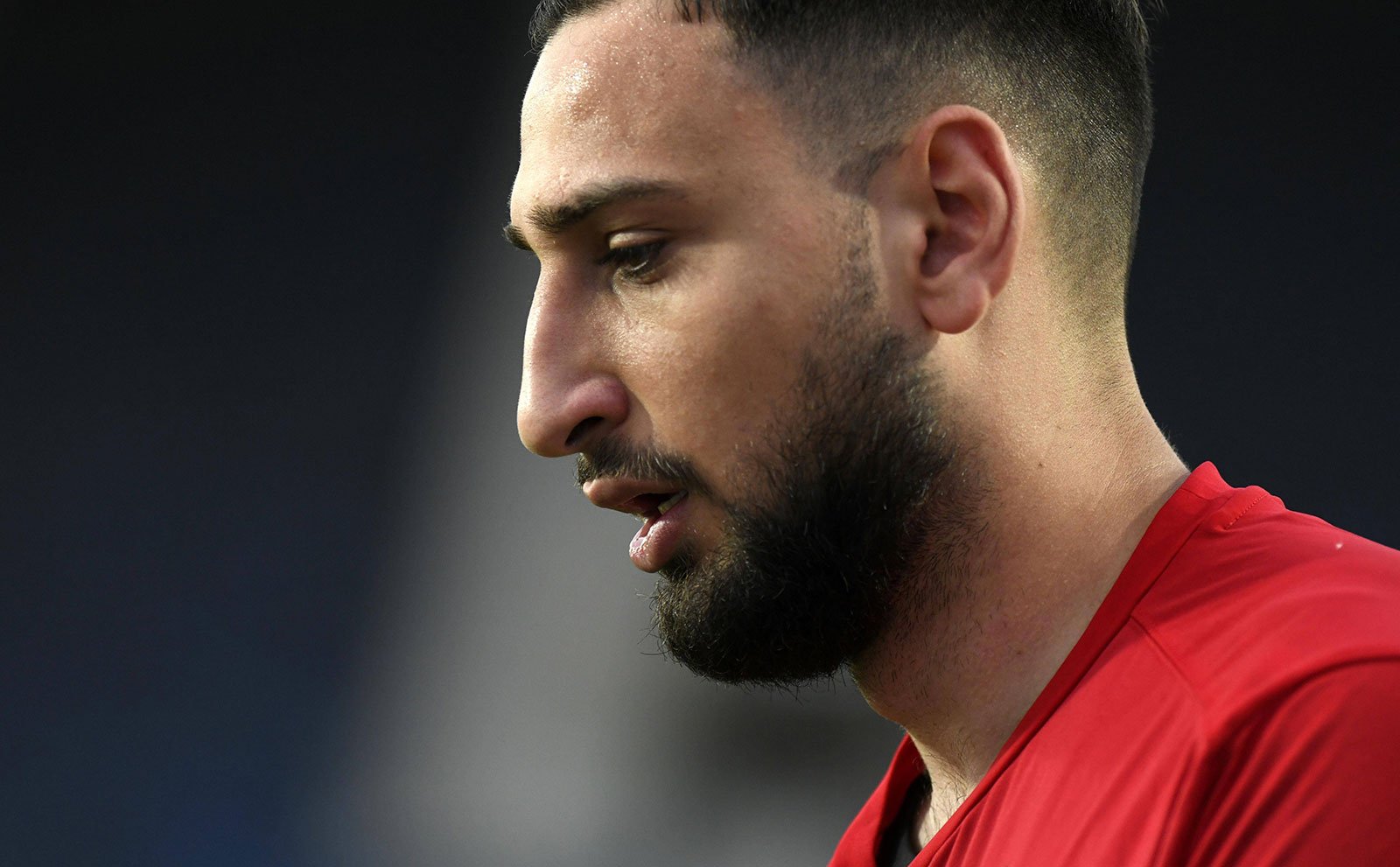 "The fans? Milan was the first team to get demonstrations from their fans during the pandemic, they amazed and surprised us. Before Bergamo we knew that the fans would come, we saw the intensity and the desire to achieve certain results and they made us go back to what matches with fans were, they are the essence of football. The guys tried to be professionals at the maximum but without fans at the stadium many things are missing. The idea of restarting in the most important competition, having as a foundation the second place which was deservedly achieved, with at least 50% of our fans back, certainly makes us happy.
"How do I discover a talent? We have a very capable scouting department with Geoffrey Moncada at the head. Scouts and statistics match up the needs of the club and the tastes of whoever is in charge of the sporting area, which is me and director of sport Massara. There are many exchanges of ideas based on how the team plays and what the coach wants, what that department needs at the moment… there is a lot of work behind it, being infallible is impossible, you have to be creative and bet on young players who – I must say – when they put themselves to the test, they give a lot of positive responses.
"Today's Primavera derby and the Women's Coppa Italia final? I'll go see the Primavera, we want to qualify for the playoffs and go as far as possible. They suffered a lot from being stuck for months and months, they lost the habit of relating to one another. The girls are fantastic this year, they dragged us with their ambition. There will be the first trophy to win, we'll to the Mapei Stadium to watch the final hoping to bring home the first women's trophy.
"A greeting to finish? Thank you and always Forza Milan!"