Franck Kessié has given an extensive interview to Sportweek, discussing a number of very interesting topics.
Kessié has been Milan's most consistent and arguably best player this season, with his performances in central midfield helping the Rossoneri challenge for a spot in next year's Champions League.
At the age of 24, Kessié has cemented himself as one of the leaders of Milan on and off the pitch, without making many proclamations. Now, he's sat now with Fabrizio Salvio of Sportweek, for a long chat.
And yet, you are for everyone il Presidente, precisely. Does it feel strange to hear yourself called that?
"I like it. It's a nickname given as a joke, but as long as they call me that and in the meantime we work hard then it's fine."
Who was the first?
"It happened that one day in Milanello: I'd parked my car in the space reserved for Gazidis. One of the security guys, one we call Rambo, said to me: 'Franck, why did you put your car there?' And I said: 'Leave it there, from today I am the new Capo of Milan'. And Ugo Allevi from the press office, who had witnessed the scene, said: 'Because he is il Presidenete'."
But then you never did it again…
"No, no… otherwise I'd get a fine [laughs]."
Does Mister Pioli also call you Presidenete?
"When we win, yes."
And Ibra?
"He too, it depends. If we are in joy then yes."
But who is more important: Dio [God – how Ibrahimović calls himself] or il Presidenete?
"[Laughs] You know?
Paolo Maldini said that you have become a guide and a leader, on and off the pitch: what is your way of being one?
"If I have something to say to a teammate then I don't do it in front of everyone because I don't know how he can react. I take him aside and explain to him. In a match when it's more difficult, it can happen that you let out a scream. If someone walks, I say: 'Come on, let's run, we have to win'."
By the way: what is the secret of the midfield pair that you make up with Bennacer and that works so well?
"We both speak French. It also happens to me with the others that I speak in the same language; only afterwards it comes to mind that they don't understand me. So I try to find the corresponding word in Italian, but now the opponent is already gone."
Group discussions in the locker room: who has the last word between you and Ibra?
"It's mostly the older ones, Ibra and Kjær, who speak. They, and the captain, Romagnoli."
And if you have to go to Pioli to speak on behalf of the team?
"It's the same, it's the three of them."
They say about you that are you a very private person, who is attentive to keeping your privacy. It's a behavior that contrasts with the role of the leader, which forces you to expose yourself. So: is the role of 'pack leader' a role that you were looking for or that you had to accept?
"In the Youth Teams of my National Team, Côte d'Ivoire, I was always the captain. I'm used to being the first to put my face out, on and off the pitch."
And who is il Presidenete in your house: you or your wife Joelle, who's also Ivorian?
"In Italy, women are in charge right? And now we live in Italy… [Laughs]."
Among the many young players of Milan, is there anyone in particular who leans on you?
"I talk to everyone, starting with the youngest like Hauge and Daniel Maldini. Also the youngsters of the Primavera who sometimes train with us, like Mionić."
Off the pitch you've bonded a lot with Çalhanoğlu. What unites the two of you?
"We came together in the same summer four years ago. I go to his house and he comes to mine. We are similar in character. When we have the day off we are almost always together: we went to restaurants when we could, and we'd go shopping at the Duomo… But I also frequent Bennacer, Meïté, Leão and Saelemaekers."
Do you pull Leão by the ears for how much he can give during the game and fails?
"I talk to him. He has almost everything: he is very strong, he has quality, dribbling and at times scores goals. I tell him to stay focused, to always keep the same level of attention during the mach."
Would today's Kessié still give a teammate his shirt number to a teammate like you did when you arrived and Bonucci demanded the #19 shirt that you had already worn in your career?
"He explained to me that it was important. I spoke with Leonardo and with Mister Montella, and also with Gattuso who was still coaching the Primavera… Bonucci was older, he had more experience. But today I don't know if I would do it again."
You were born in Ouragahio. What kind of city is it?
"Small. My family moved early to Abidjan, the capital, where there was everything for me to start playing football."
Your father also played, a central midfielder in front of the defense. Was it him who put the ball between your feet?
"[Smiles] I'd say so, yes. I followed his path, even though I went further because Dad never played in Europe. Also my role is more or less his. At the beginning it came natural for me to feel close to him, even though I was also playing in defense."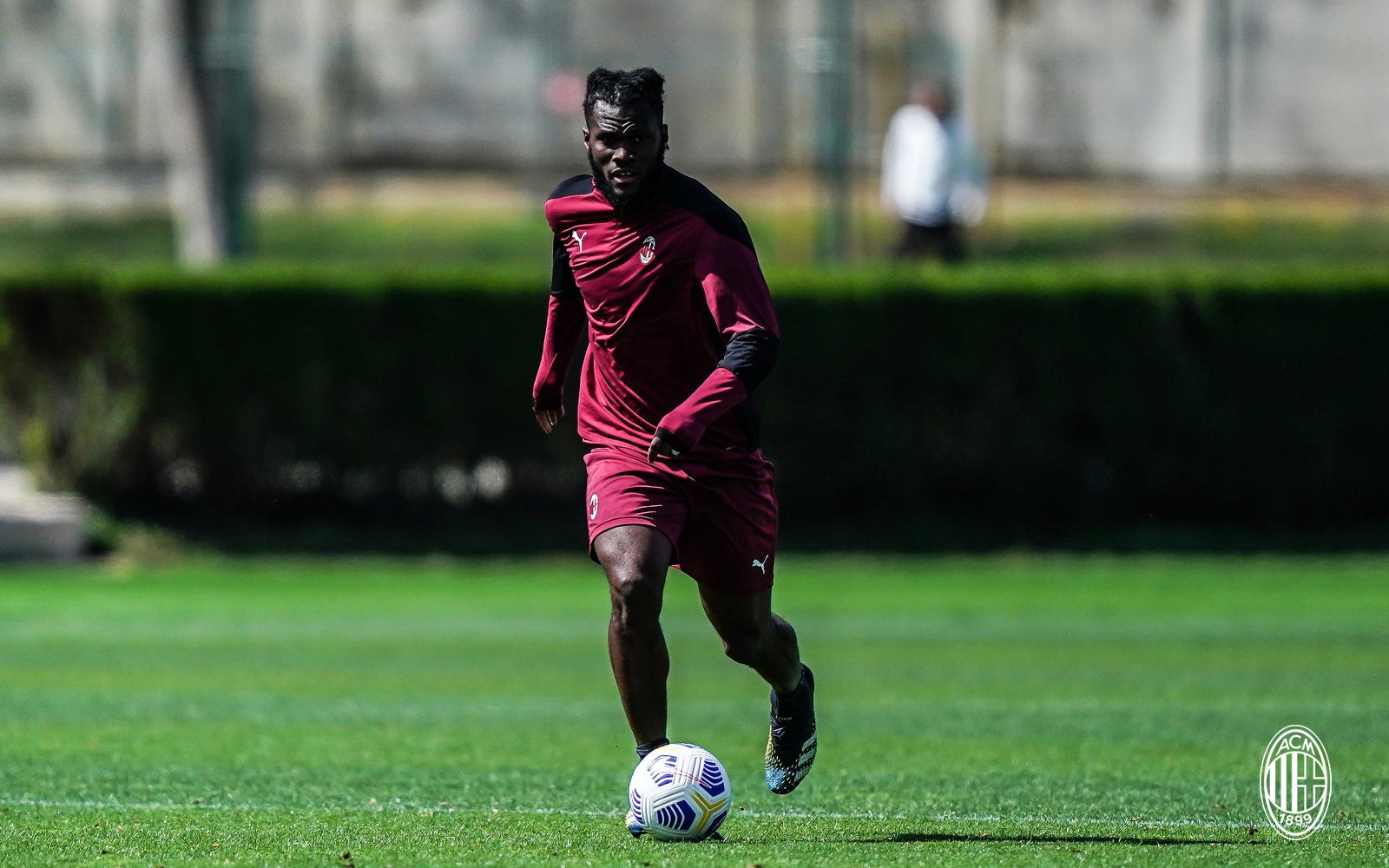 Your father was a military man and you lost him when you were only 11-year-old…
"An illness took him away. His death made me grow up fast, even though I was the youngest of seven children, four boys and three girls. I stayed with my brothers and my brother, football helped me cope with the pain. The pain never goes away, but life goes on."
What remains with you of him?
"The memory of the days he used to take me to school and the thought I give him when I score and I stand at attention to salute. I would see him do that sometimes when a guest came to the house. I asked him why. He replied: 'This is how you greet a person more important than you'."
Now that you a father of two children, Prince Kylian of 2.5 years, and Inayah of 4 months, what has changed within you?
"I know I have to work for them, that I am responsible for their education and the fact that they lack nothing. I want to be a very good dad."
Are you also good at preparing baby food or bathing them?
"I do it, I do it… even if I'm tired; when I come back from training I take care of them and play with Kylian until he goes to bed. He already hits the ball but it's too early to say if he's good."
Are your mother and brothers still in Côte d'Ivoire?
"Mom and three brothers are. They work and have their own families. Two others are in Paris and one is in the University in Canada."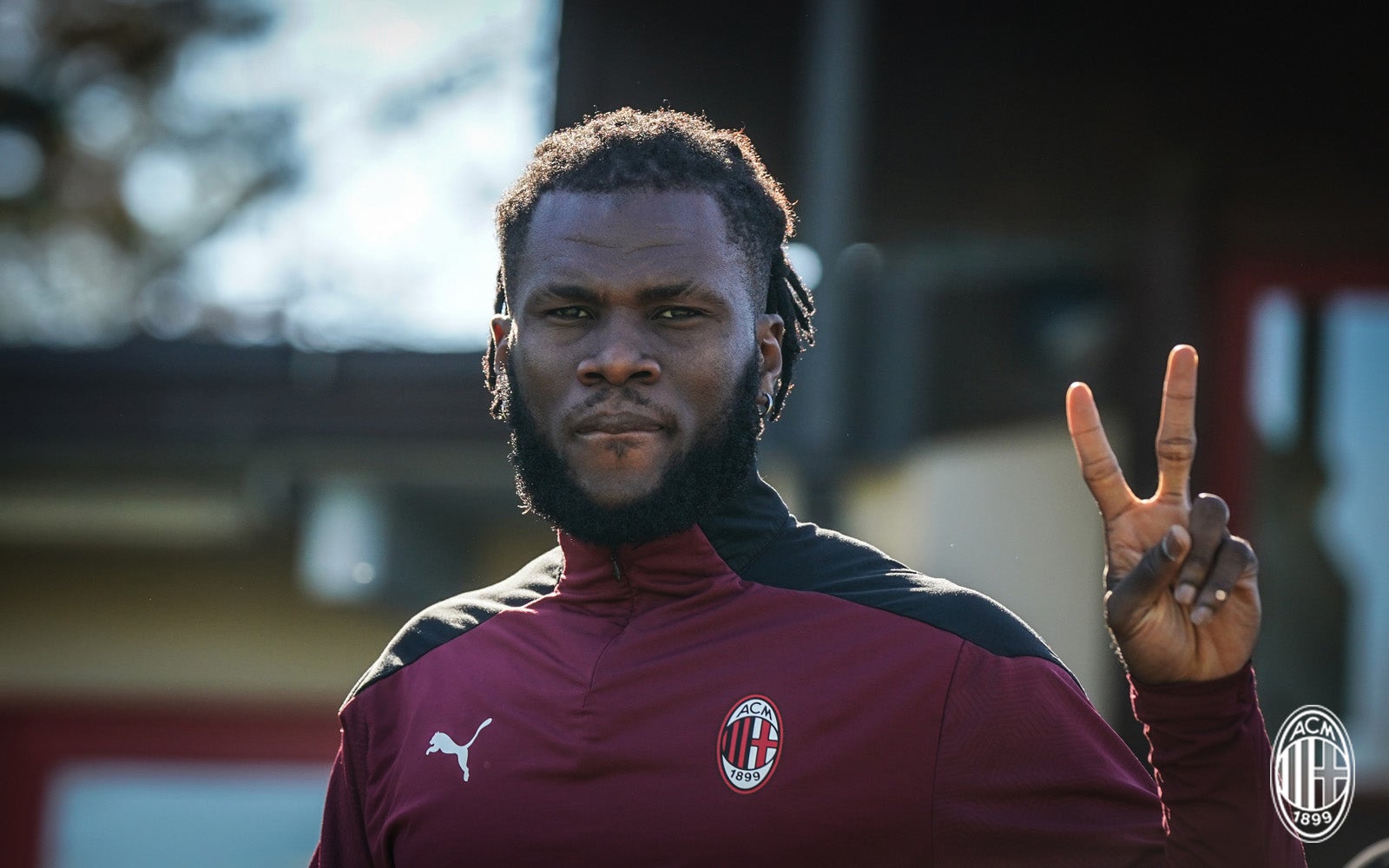 In your country you started playing at Stella Club d'Adjamé…
"It took three hours to get to training. I went by bus or was accompanied by Mom. The field was a mixture of grass and dirt, more dirt than grass. It wasn't easy, but you want to go far you have to endure all kinds of sacrifices. That's what I did, even if the road is still long."
Referring to the verse Impossible is Nothing, the name of the social campaign of Adidas, your sponsors, can you say that you made possible what seemed impossible?
"It can be said. I think you can fail, once, twice or three times… but in the end, if you believe, you get what you want."
But is it true that as a child you were cheering for Milan and went crazy for Shevchenko?
"Yes. Milan was also my team on PlayStation. It was easy to root for them: in those days they were winning everything. When I wore the Rossoneri jersey for the first time, I didn't believe it. I thought I should have to sweat for that shirt because I was also a Milan fan. That's what I try to do every game. Playing the Champions League with Milan would be great."
Your contract expires in a year: is this a thought that haunts you, or are you calm?
"Now I am focused on the work that we have to finish and that must bring us to the Champions League. At the end of the season we'll speak with the club."
You arrived in Italy, at Atalanta, at the age of 18, in January 2015. How was the transfer born?
"They saw me in Abu Dhabi, at the U17 World Cup. They sent a letter to my agent, George Atangana and had me come to Italy in January. I landed at Malpensa. It was snowing and I had never seen snow before. I said to George: 'I am going back, I do not think I can play in these conditions'. And he said: 'It will pass'. I had 3-4 training sessions and then the medical check-ups. They put me in the team's boarding school where the other youth players were. I stayed there for seven months and then I went on loan at Cesena in Serie B. When I came back I got my own apartment."
Today you speak our language well, but how did it go at the beginning?
"At Atalanta I first had Colantuono and then Reja as coaches. The coach would say one thing and I would do the possible so he'd sent me to train with the youngsters. 'Go there, I think there you will understand', he said. I was back and forth with the first team. I had help from Dramé and Benalouane who would translate for me in French. One day when they were both missing training, I stayed in the locker room: 'Coach, I am sick, I cannot make it today'. [Laughs]."
In August 2015 you went to Cesena and Mister Drago changed your role – from defense to midfield. This was the turning point…
"I arrived on the last day of the mercato. In training I playing as a central defender. I was out for three games in a row, until one day Sensi got hurt. Then it was the turn of Cascione and then finally Moussa Koné's turn [to get hurt] the day before the game. In short, there was no one left in midfield and the coach asked me if I felt like playing in that position. 'Yes, Mister. I already did it'. We won 1-0 against Livorno who were first in the standings and I didn't come out anymore. The others were rotating."
Did you begin to understand Italian?
"I never used to speak it. In training I watched the others and I did as they did. Koné's mother tongue was French, but he had arrived in Italy as a child and didn't speak it anymore."
You return to Atalanta and find Gasperini…
"I'd spoken to my agent: 'Let me stay another year at Cesena. I can play and have fun here'. Instead, Gasperini called me and said: 'I have been following you, come to Serie A and try'. I was helped by the fact that, with me, there were many players in my situation without Serie A experience: Spinazzola, Caldara, and Petagna… I played my first game right away. You work a lot with Gasperini, you don't joke with him, but in the end the work pays off. But it kills you and when you get home you don't have the strength to do anything."
But from whom have you taken more telling off: Gasperini or Gattuso?
"Gattuso, in my opinion shouts more. He is very attached to the players, he is fantastic and he has a physical relationship with them: he hugs, he throws punches on the shoulder, and slaps on the back of the head… it's his way of staying inside the training session. He gets angry when someone makes a mistake but in the end he gets over it."
With Gattuso, you were a mezz'ala in a three-man midfield, while now you're a central midfielder in a two-man midfield: is this the only way to explain your extraordinary performances in the past year and a half?
"The role doesn't change for me. I played centrally in Bergamo with Freuler or Cristante. At Milan, Montella told me that he'd play with three players in midfield and I answered that I'd already done it at Cesena. It's true that as a central midfielder I's easier to attack from the back because you only have the opponent's trequartista in front of you. Once you get past him, you have space in front of you. As a mezz'ala you are closer to the opponent's defenders and you have to dribble more."
Gattuso asked you for more courage: did you find it?
"He told me not to be afraid of making mistakes, to play with a freer mind. I knew I had something inside that I had to bring out. Today it's easier because Pioli has helped the team so much and now the team helps me."
Pioli admitted that at the beginning your relationship was not the best. Why, and what changed afterwards?
"When a new coach arrives, he brings his ideas and asks for new things compared to before. It's normal that at the beginning you struggle. But we talked and talked, I worked a lot on myself to understand how to give him what he wanted. And in the end I succeeded."
Now Pioli says that a great Milan team is being born. What is Milan missing to become great again?
"Consistency in results. The great teams are never satisfied, they want to win every game and this must be our mentality. We know it's not possible to win all the time, but we have to try. But we are already a great team."
Franck, you are a man of faith – do you believe in God?
"I am Catholic. But I also believe in the man, in what he does every day, with patience and conviction."
Four years in Milano: what do you like about the city?
"Everything. It is the city of fashion, you eat well… when I have time, I like to play bowling. How do I spend my money? If I want to spend a lot of money then I help those in need, the people of my country. In Côte d'Ivoire there is a foundation that carries my name. I help the poor, the children in orphanages."
We're done… how long does it take you to comb your hair into braids?
"Eh… a lot. 2 hours, 2.5… You have to do one at a time. Then, for two nights at least you have to sleep with a hat that fits all over our other, otherwise it gets messed up."
When you look in the mirror, who do you see?
"Like, who do I see? Franck Kessié."
And who is he, Franck Kessié?
"il Presidenete of Milan."