Stefano Pioli was happy with the first 70 minutes of his team against Bologna, and reiterated the need of Milan to get another center back this month.

Milan started their Serie A season with a very good 2-0 win over Bologna at Stadio San Siro. Zlatan Ibrahimović stole the show with a brace (and almost a hat-trick), but the entire team worked well for the vast majority of the encounter.
The Rossoneri played with fire a bit towards the end, but Gigio Donnarumma managed to keep a clean sheet and to give Milan the three points on Matchday 1.
"I think there were a lot of challenges in this match, due to the intensity, aggressiveness and speed of our opponents. We worked as a team, that is the important thing," Pioli told MilanTV at the end of the match. "We created a lot, and until the second goal I liked everything the team did. Of course, there are always things we can improve on. After our second goal, we stopped playing and conceded a few chances which could have reopened the match and that goes to show we must improve. If you are good enough to control the match, playing in a certain way with specific ideas, then you need to keep doing that until the end without stopping. However, there were a lot of pitfalls on Monday but the team was prepared.
"The win? The team now has a clear identity, its own way of taking the field, it's confident and we have quality because without that you can't do anything. Now, we have the awareness that our attacking line is made up of players who can find the winning touch at any moment but we need to continue working, this is just the start, there are many things the team can do better. The team can improve, the new arrivals can develop and settle into our rhythm and they have to better understand our schemes. We have a crucial match on Thursday, we're against a team that hasn't lost in nine months and which has already played 20 league matches, without defeat. They're young and fast so we need to recover our strength and we need another performance worthy of Milan, and we'll get through this round as well.
"In July Ibrahimović complained about his substitution against Bologna and now he scored? Hakan also complained on Monday when he was subbed out, all great players want to score. But then there's the coach who has to make decisions. When there is respect, however, everything is fine, there is no problem.
"The performance of Calabria? The players deserve all the credit, they're always ready, always willing to work hard and never give up so they deserve all the praise. Calabria has done very well, he suffered from some of my choices in favor of other players, he received some criticism but he never lost the desire to help out and work hard. He has a great sense of positioning and I'm happy he's getting what he deserves now. When a player is engaged, works hard and is professional then he deserves a lot. So I'm happy to see he is being praised for his efforts."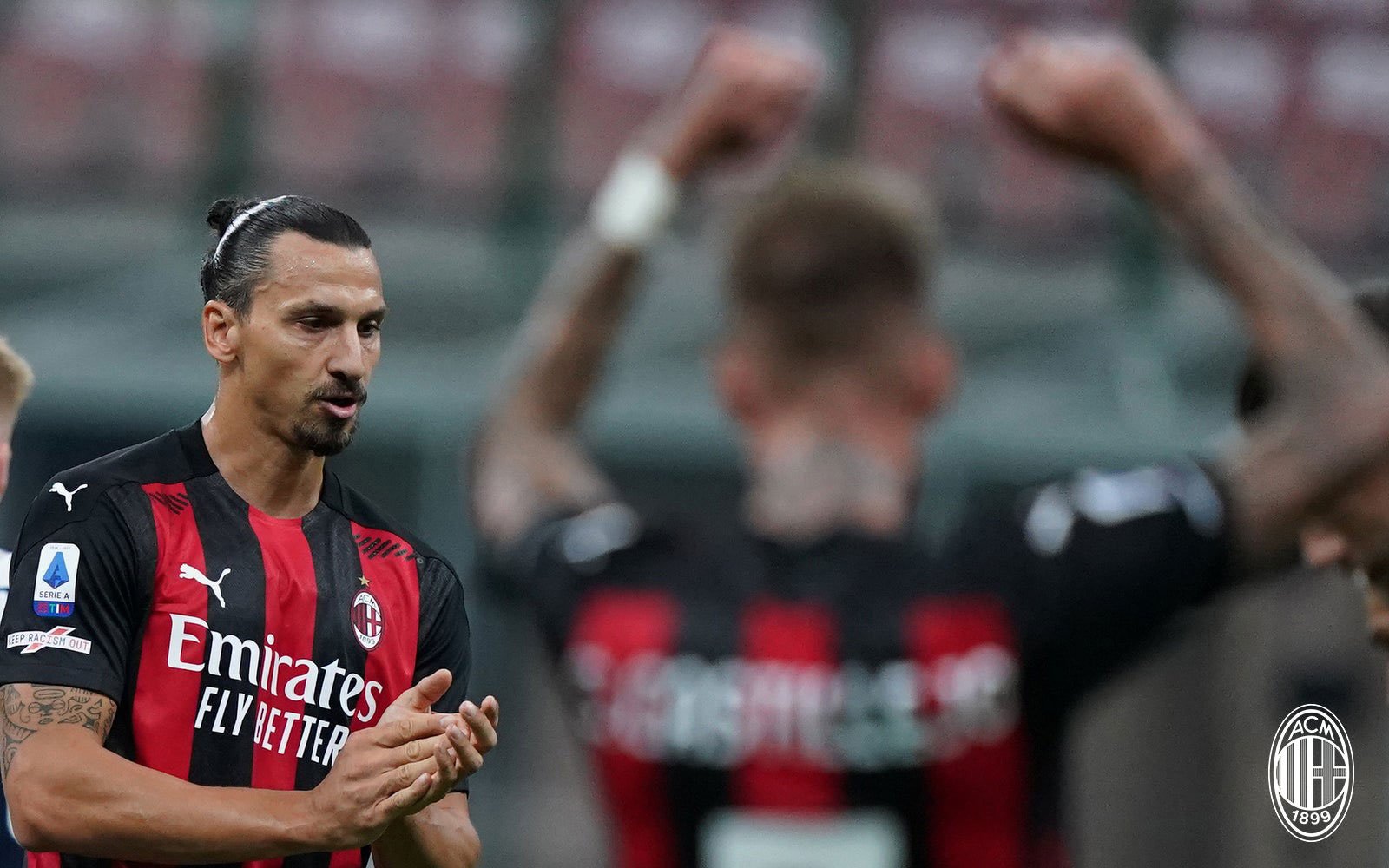 In the post-match press conference, Pioli said: "Did I expect Ibrahimović to be so ready? Yes, because beyond some small setbacks he's always trained well. Not only Zlatan, but the whole team is well. We have to grow, we are only at the beginning but the condition is already good.
"Did I like my team? We have a very specific game identity, in which the players recognize each recognize themselves and that they are pleased to interpret during the match. We are encouraged to try to grow and give our best, I think that's a very important aspect.
"When will we see the best Tonali? He arrived only two weeks ago, like Brahim Díaz. He's changed his context, the environment and what he does on the pitch so it is right he's given time to fit in well. But he is intelligent and I don't think he will have problems doing it.
"Ibra said the objectives of Milan are high but are a secret? For the moment we keep them secret in the locker room. We'll talk about them… the main objective is to continue to grow and improve.
"How much has Calabria grown? He is continuing on the same path he took in the final phase of last season. He reacted very well from a mental point of view also to some exclusions. He's a player who knows how to take the field and take part.
"Where do I see Brahim playing? I like to have players who can occupy several positions, he can play in all three positions behind the striker. He has to understand the league well, also in terms of the rhythms, but he can help us.
"Which aspect did I like and which one didn't convince me in the game? I was convinced by the team that created for 70 minutes and less convinced when we stopped playing and held the ball. The mitigating factor is that we are only at the start of the season and it's not easy to keep pace and the right mental attitude for 90 minutes."
The Milan boss also spoke to Sky Italia: "It's not surprising to me that my players are physically well. When you are well mentally then your legs go accordingly. The important thing is that we know how to feel good on the pitch, we have personality. It wasn't an easy game against an aggressive, intense Bologna. Up to the 2-0 we played well, creating opportunities and conceding little. Then we made some mistakes and we have to improve on some things.
"Ibrahimović? When the team works, the individuals inevitably raise their game too. We have important individualities not only Zlatan but it is clear that he is a Champion and he confirms that every time he steps on to the pitch, even in training. The team has confidence, they know how to play also in difficulty, they know how to sacrifice themselves and they can grow over the course of the match. The technical qualities are there and I'm happy that we are able to take advantage of them.
"Such a Milan can make the other big sides in the league worried? We have to be ambitious, our objective is to continue to grow and try to do better than last season, because sixth is not exceptional for a club like this. We want to return to Europe, in the preliminaries we're up against a side that is tough and I think hasn't lost in eight months, so we have to be wary and well-prepared, also for the league.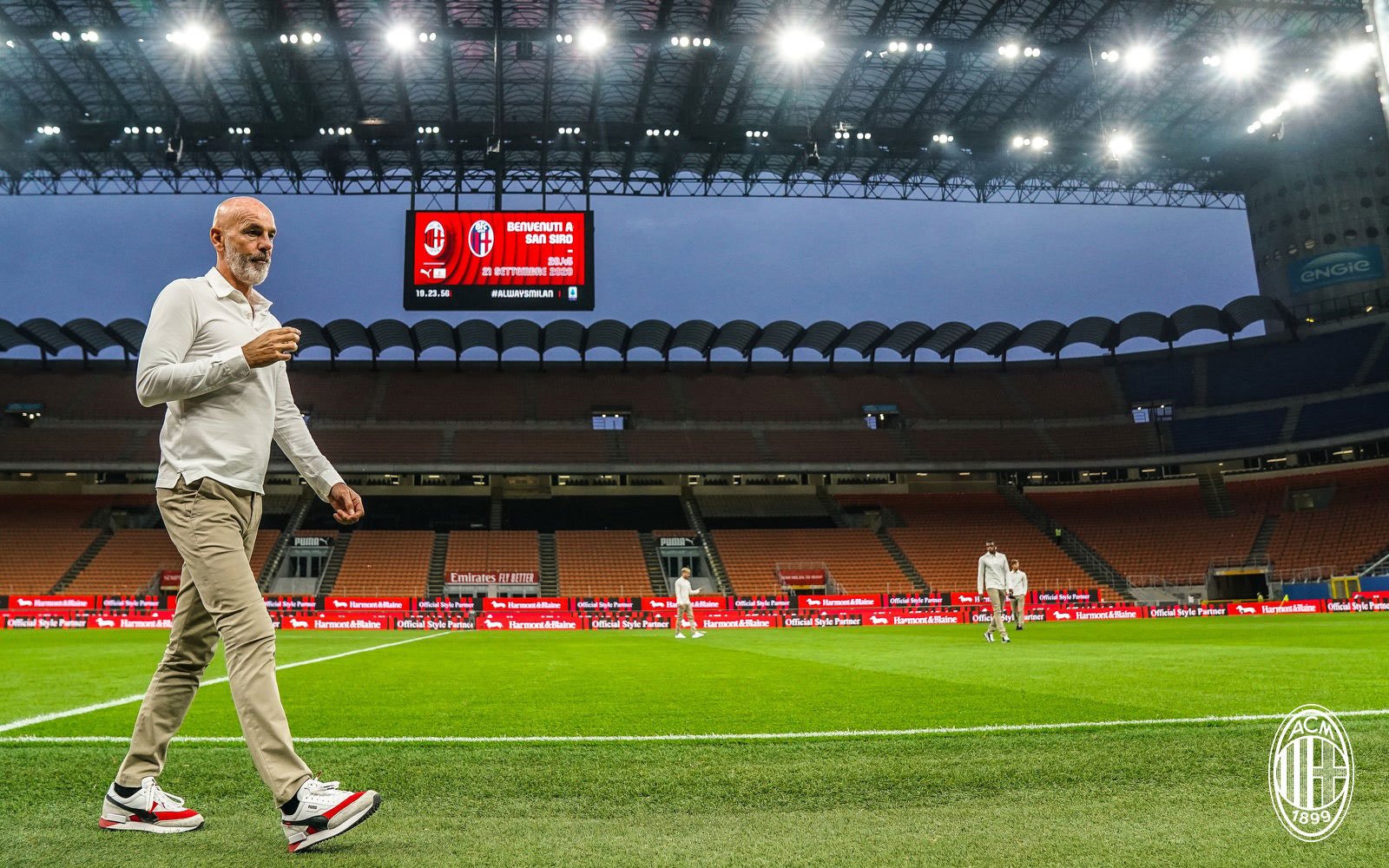 "The technique of Milan? It's a very technical side with a lot of great Champions, it's similar to my first year at Lazio. These are still largely quite young players and therefore have a lot of potential to get stronger. There's a lot of quality in the side, they just need to learn more how to read the game, when to attack and when to soak up pressure. Growing is important and this must make us work seriously.
"The transfer market? The thing that matters to me is that we have three defenders out of action and we are a bit light. Regardless of the age of the players, Milan must take quality players. Now we have to concentrate on the pitch, I hope that between now and October 4 we'll be able to play all the matches scheduled. There will be a time to intervene and the club has said it is willing to improve the squad if the opportunity arises."