Ivan Gazidis has given a lengthy interview to La Gazzetta dello Sport, speaking of the rumours rift between him and Boban-Maldini.
The name of Ralf Rangnick has appeared in the newspapers a lot in recent weeks in relations to Milan, as there are rumours that Ivan Gazidis would like to see the German replacing Stefano Pioli next year, while Paolo Maldini and Zvonimir Boban believe that Rangnick is not the right man.
il Corriere della Sera even suggested last night that there are two Milans: the one with the vision of Gazidis, and the other with the vision of Maldini and Zvone.
The Rossoneri CEO however, decided to grant an interview to La Gazzetta dello Sport's Andrea Di Caro to put to rest the rumours of a separation at the Diavolo management.
Gazidis, finally…
"I know, I don't speak often. I prefer to do it only when necessary and not on the basis of a victory or a defeat."
Let's go straight to the point: is it true that there are two souls at Milan?
"It's not true, it's not true, it's not true [he repeated it three times]. There is only one common vision: to have a modern Milan, who compete at the top of Italian and European football, who play in the future in the biggest stadium in the world, with a clear footballing philosophy to achieve success on the pitch."
The objective is the same, ways and times to get there can be different…
"Milan is one of the biggest football clubs, but everyone knows that the past years have been difficult. The losses have been enormous. Since Elliott took over, we are one of the clubs that has invested the most in the world. But beware: there is the Financial Fair Play which, especially in these days, we are seeing is a serious matter. The boundaries within which to act are clear. Our objective on the sporting side is to make the team grow, but with a budget in line with the FFP. We never want to be excluded from the European competitions again. The challenges we face to get back to the top are manifold, we know we have to go one step at a time, even with inevitable mistakes along the way. No dream is impossible. But all dreams require commitment, effort and patience to be realized."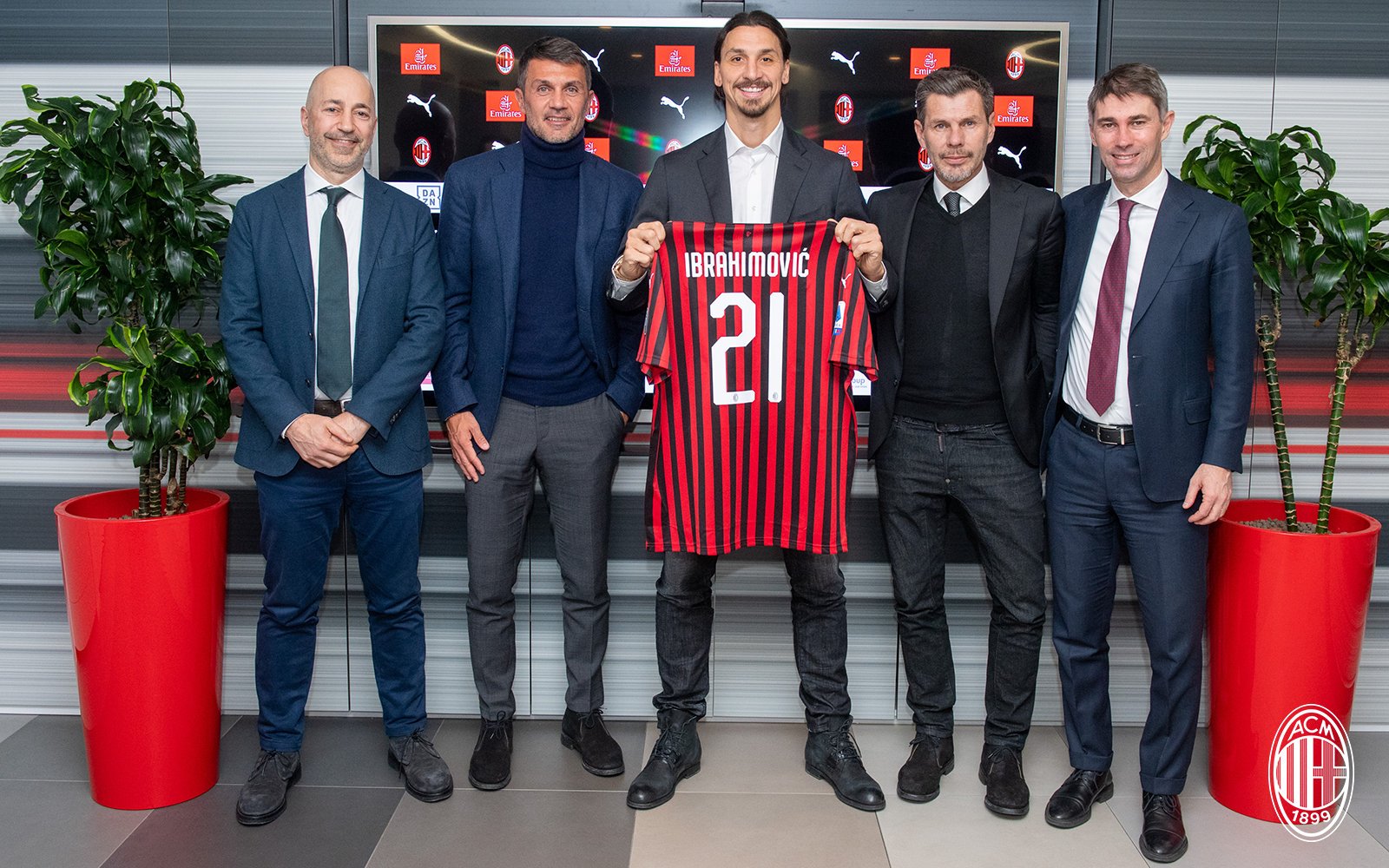 Fans fear that Milan is just a business for the Elliott Fund…
"I know – our ownership knows – that a football club is not a financial enterprise, but a social, cultural, public institution and is ultimately owned by its fans. Milan is of the Milanisti. The best business we can do is to create a club at the top again. We don't buy players to sell them, if we ever give up on someone it will be to invest in others: footballing choices. Elliott has no intention of taking value away from the club, it has a medium to long-term plan. We will do everything necessary to bring Milan back to be amongst the top clubs in the world. The day a new ownership appears, it will have a very solid foundation, because it will buy a top club in all of its sectors."
A recurring phrase of the fans is: love Milan, respect its history…
"I know Milan's history, I don't need to learn it. I have enormous respect for their history. And everyone in the club is working to get Milan back where they belong. The Rossoneri fans are extraordinary, passionate and unique. They are not stupid. They ask for clarity on what we are doing, how and why. And I speak clearly with the people of Milan. And I'm convinced that by sharing a virtuous path and their support, we can achieve everything and maybe sooner than expected. The journey is not easy, but the destination is certain. Well get there. It's not an individual journey: it's not about me, Boban, Maldini or anyone else who works for this club. We come and go. It's Milan who is above all others. But it takes time."
Italian football, however, is the most impatient in the world…
"It's true, everything changes here in a week based on a win or a defeat. And this does not help the system grow. The temptation is often to make short-term decisions, to bite off more than one can chew. That's normal. Anyone who experiences the club with passion has this temptation. I am no exception. After a defeat I don't sleep. After a victory I have 5 minutes of relief, maybe… this is how I experience this club, this is how Paolo Maldini experiences it, this is how Zvone Boban experiences it and this is how everyone experiences it, including our fans. But the danger of making decisions based on this, leads you to lose sight of where you want to go and after 2-3 years you risk paying a dramatic price for it."
Let's try to summarize the Milan Project in four points. Let's start with the squad…
"It must be a good mix between talented young players and experienced players who are still hungry for success, with a winning mentality and who know how to lead the group."
Like Ibra…
"Zlatan has had a huge impact, from a technical, personality and leadership points of view. We never reject the idea of experienced and ready-made high-level players. But we also focus on who can become one with the Milan shirt. Isn't Theo Hernández a top player today? Isn't Bennacer a potential top player? There is a 'team' of people trying to find the right balance, the players who will allow the winning mix."
We are at the second point: the 'team'. How is the relationship with Boban and Maldini?
"A top-level 'team' is essential to obtain results and we have it. We talk to Zvone and Paolo every day. Tomorrow [Today] we are in Firenze. We come back together, happy or sad, after every game. Everything we do is together. We all want the same thing. I believe that the decisions that are made through debate, discussion and different points of view are the best. Let's not confuse a comparison of thoughts with a collision. The debate over who is in charge does not matter to me. Who is in charge? Who is the King? Nobody. The King is what we all work for. The King is Milan."
Third point: the stadium…
"We must have our own modern facility. I love San Siro, it is a part of my football mythology, and so I understand and respect the affection for the history of this magnificent history. But I also have respect for the growth and development of Milan and its next generation of fans. A new stadium is essential for a great Milan. If we manage to do it in the San Siro area, it will have, in addition to commercial activities, a green area where all sporting activates can be done. It will be another step forward in the development of this city that looks to the future. But it will also help Italian football."
Fourth point, your 'must': the modernization of the club…
"This is a necessary step. We must develop our digital and communication abilities with our global fans as well as with our local fan base. Increasing our business proposition to generate greater revenues. It is a virtuous circle that Milan must resume: successful football generates revenues, revenues allow success in football. It's not an immediate process. I wish I could snap my fingers, but we have to face reality. But we have taken the right path and I'm starting to see some green buds…"
Gazidis tell the truth: have you ever contacted Rangnick?
"I have been in football for 26 years, interacting with hundreds of different people including at least 20 coaches all over the world. That's normal. But nobody now at Milan is thinking about a new coach. Pioli arrived in a difficult situation, he's behaved personally and professionally in an exemplary way. His work has been of the highest level and now we are starting to see this team grow and develop. Being the coach of Milan is an objective for many great coaches. But Pioli remains in pole position also for the future: the season is still open, it's too early to talk about that now."
But what do you like about Rangnick's footballing philosophy?
"I never speak of members of other clubs, football players, coaches, directors… it would not be right and correct to do so."
Is there a European team that you would like Milan to look like in the next few years?
"Milan have their past history and they will have their future history without imitating anyone. But Liverpool spent 9 years in a situation similar to that of Milan, crushed by costs, they tried to make headway and succeeded. With right and often difficult choices. When Klopp arrived he said he would make the skeptics believe; nobody trusted him at first, not even the fans, but then, in small steps… today we see what Liverpool is. You will soon see what Milan will be like."