Stefano Pioli is looking forward to tomorrow's game against Torino in the Coppa Italia as he looks to extend Milan's winning streak.
Milan have won their last four games in all competitions and tomorrow they face Torino in the Coppa Italia quarterfinals.
Torino are coming to San Siro after a heavy 7-0 defeat to Atalanta. Milan, who know a thing or two about taking a beating from Atalanta, will look to take advantage of Torino's bad moment and advance to the semi-final.
Ahead of the game coach Pioli had an interview with MilanTV:
It is Coppa Italia time, how is the team?
"The team is in good form. It couldn't be any other way, they are good mentally because winning breeds confidence and conviction in your ability. They are in good shape physically, too, even though we've played a lot in recent weeks. So, it will be difficult to choose who has recovered best to field the best 11 tomorrow night."
A wounded Torino will be visiting San Siro…
"We'll be facing a wounded Torino, determined to prove their true value. They're a strong side who suffered a heavy defeat, but a setback can hit anyone. They'll be determined to make up for that match, and we need to have the same amount of determination and huger because we are determined to continue our positive streak."
Was the Bergamo rout the turning point of the season?
"Our turning point must always be the next game. This is the mentality we have to adopt because the next game is the most important for our present and our future. We must be fully focused on what we can do tomorrow and not waste energy on things we can no longer change."
Some are starting to call the turnaround the 'Pioli Effect'…
"It is the effect of our work, the work of a team which even in the toughest moments, stayed completed focused and determined. However, we are fully aware that we can, and we must, improve our performances. Our results have been very positive but we can be in control of play more, we can be more effective in both phases of play, so we need to continue working because we have ample margin for improvement and it is in our hands to make sure the second half of the season is a very positive period."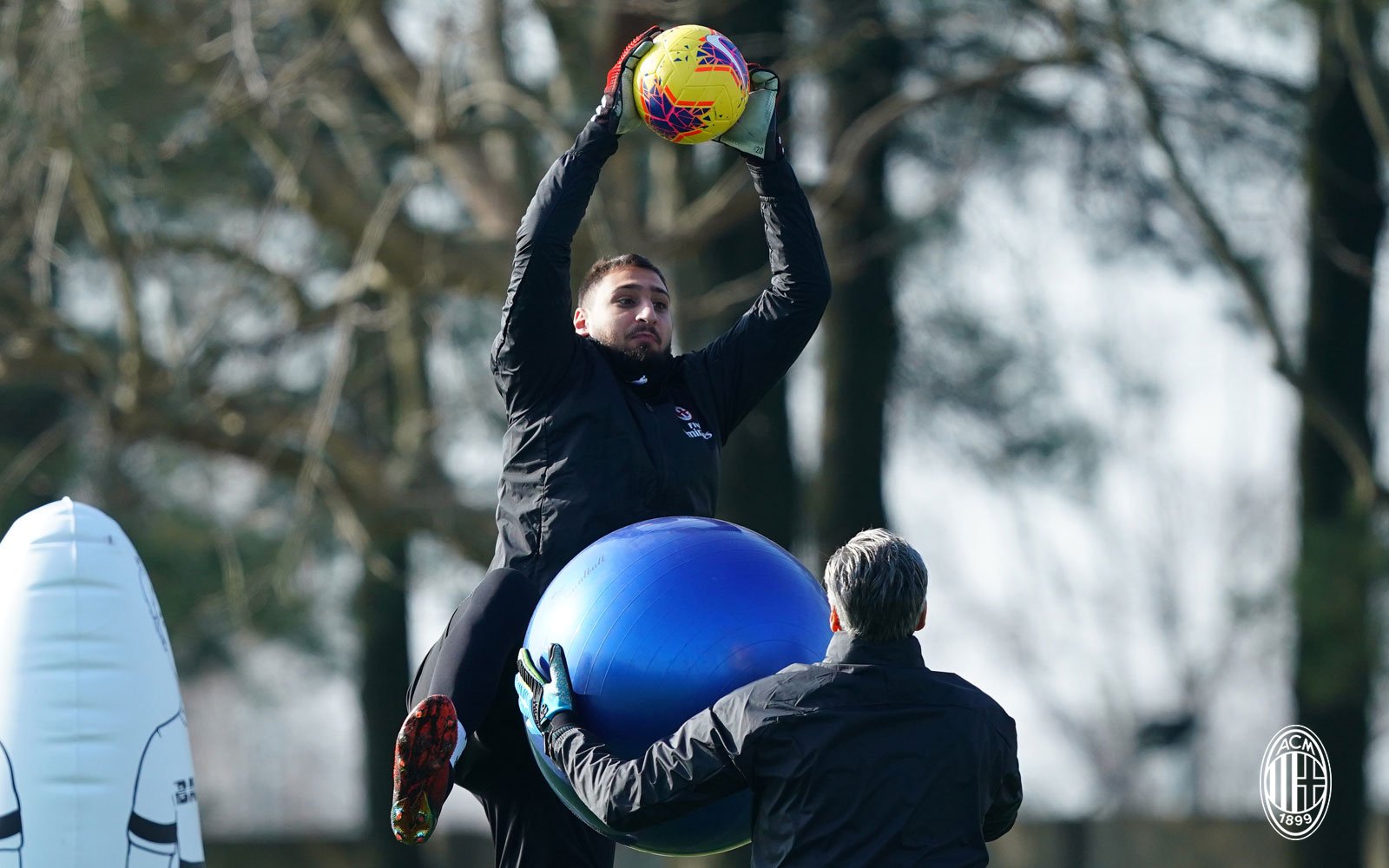 Donnarumma – 8 clean sheets, a message to the whole team…
"Both phases of play involve all 11 players on the field, it is no longer possible defend with certain players standing around and not working. At the same time, Gigio's form is certainly very important to us, he is showing how good he can be but we need to make it so he is called upon less by being tighter and more solid because we did concede a bit too much in recent games."
Ante Rebić: a goal every 84 minutes…
"Rebić came back from the Christmas break a lot more motivated and determined and he has made the best of the opportunities he had. Clearly, all Milan players must adopt the same mentality if we want to do well, everyone has to work with dedication and motivation, and prove themselves when they are called upon."
The fans will once again be in great numbers at San Siro…
"Our fans are fantastic. Even over the course of a season in which we have struggled they have never denied us their support and passion. That's why we are happy to be playing in front of our fans and we want to achieve our objectives together."
What do you remember about Kobe Bryant?
"It's a tragedy that has hit me quite hard because Kobe was not just one of the greatest basketball players of all time, but he was an idol, as example, he had a charisma and a mentality that was fantastic in the sense that he has always transmitted the sheer joy of his sport and his profession as well as maximum determination and ambition to do everything as well as possible. That is why I think he represented an exceptional philosophy of life and sport. I admired him a lot, I'm a fan of basketball and the NBA and admired him so much, it was a terrible shock to hear what happened because after all he had done, he could now enjoy his life and transmit all the values he stood for. It is truly a pity he has left us so soon."
Pioli also had a brief interview with Rai Italia: "We have to face tomorrow's game with conviction, it's an important game against an opponent that will be very fierce. Some changes will happen, we come off a very demanding period. The improvements? We put more determination and effectiveness in the two areas of the penalty area: the opponent's and ours.
"The market? It will close on Friday. From Saturday we will be the definitive ones to end the season. Will there not be the same players that are here now on Saturday? I don't know…"