Zlatan Ibrahimović was presented to the press today, saying 'I wanted a major challenge, I wanted the adrenaline' and so he accepted the offer of Milan.
Ibrahimović arrived in Milano yesterday, signed the contract and even trained at Milanello. Today, he was at Casa Milan and was presented to journalists.
This is the second spell of Zlatan with the Rossoneri shirt (he'll have #21 on his back this time), as he played for the Diavolo between 2010 and 2012, winning the Scudetto and the Supercoppa Italiana.
"The enthusiasm of the fans? I feel it, I have a good relationship with the fans and the last time I was here I was very well," he said during the presser. "Even yesterday the reception was positive, it's important that the fans support us. 50% of what we do is thanks to the fans. If they support us, it's all easier. I'm ready and I hope that I can even play in the friendly at Milanello today.
"When did I decide to accept the offer of Milan? After my last match in the US at LA Galaxy, Paolo Maldini called me and we talked. We talked about different things, small talk, ideas and plans for the future. At 38 I had been contacted by more clubs than when I was 28. But, I said I wanted a major challenge, I wanted the adrenaline. At this age you don't play for money. I also spoke to Boban, as the months went on. But following the Atalanta debacle, the club became much more insistent in re-signing me. This was not a difficult decision for me, my last time here I didn't want to leave. I was forced out of the club due to financial constraints and if it had been up to me I would have stayed. Now, I'm back and I will do everything I can to help Milan improve in the league and in the performances. Milan is like my home, when I came here from Barcelona I found the happiness of playing football here. I hope to give something back. I'm here with the greatest desire. I respect this club so much and I want good things for Milan.
"Is bringing Milan back to Europe the biggest challenge of my career? We'll see what the challenge is like, I've come here to help the team but I'll be taking things one day at a time. I've been following the club, I've been following their matches but I want to take things one game at a time and see how things develop. The results, especially in the last game, have not been 'wow'. I firmly believe that the team has the quality to improve to do much better than they've been doing so far this season. A season is not a sprint – it is a marathon; it is important to work very hard for the entire season and always believe in yourself. Every challenge I take on, I am confident I can do my very best. Obviously, things here at the club need to be improved, we need to be much better at our game and that's what I am here for.
"Why should I succeed in my return when many others have failed? Because I have not lost the passion to do well.
"What made me change my mind considering I said in an interview a few months ago that I was not convinced of the new Milan course? The image of Milan always remains the same. Milan's history cannot be cancelled, the glorious past of this club can never be removed. Many things have happened in recent years – the club was sold twice. Maybe the team is no longer the same as before, but this is not an area of my competence. I am a football player and I am only responsible for what happens on the field. But I'm always positive, I'm optimistic, I always give 200% in everything I do. If I didn't believe that this situation can be improved, I wouldn't have been sitting here next to these legends, although it would have been better to have them on the field [laughs]. We're here to work hard and improve.
"If I've learned a lot since my last spell here? I don't think you can be the same player you were the season before. As time goes by, it does have an effect on you. But your confidence doesn't change. I'm confident in what I do. Experience changes, you can do things differently. If you're an intelligent player you know what you can do and what you cannot. I know what I have to do to get the best results and to do the best for the team. That is something you need experience to be able to do.
"What impression did I get from outside of this Milan, what went wrong in the first half of the season and what needs to be improved? It's a really difficult question to answer, if you're not within the group then you don't know what's going on. From outside, you can have an opinion but you don't know what's really happening. From what I saw outside, the results have clearly been insufficient, but the team has changed a lot. I don't have all the answers for what happened. Milan is always Milan, when you're in America and you're talking about Milan then you're talking about AC Milan.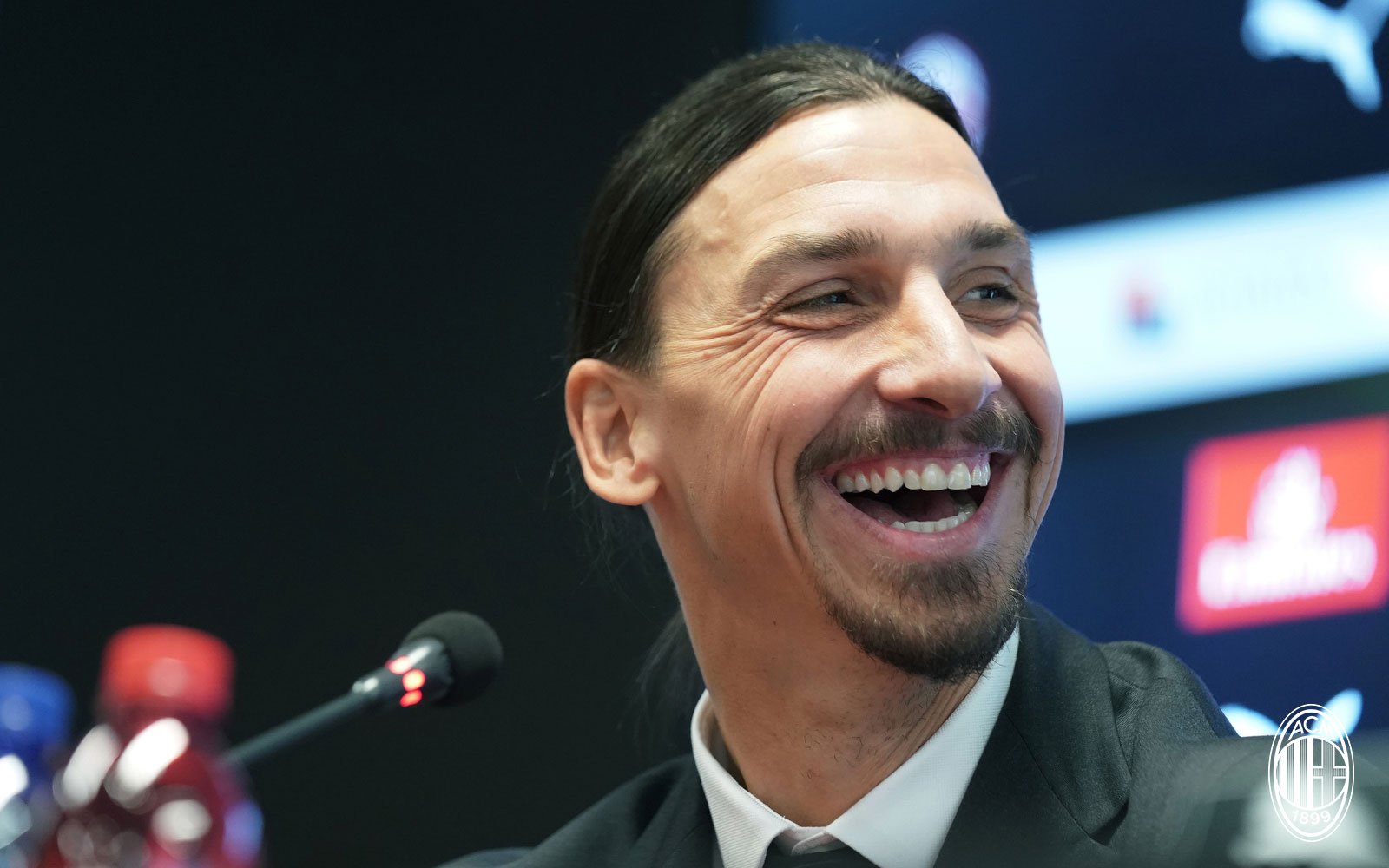 "If I'll be more demanding to my new teammates than I was 10 years ago or nicer? I'll be much meaner. Now that I have two children I understand how difficult it is to raise youngsters. I will always be myself. My teammates know what I'm like, they know how I am in training and they know how I am during the game. We all know we must work very hard and we must know how to dig in. A player who doesn't know how to dig deep can never reach his full potential. Not all players know how to dig deep and take that last grasp out of themselves, I always work very hard and I expect my teammates to do the same. Sometimes I expect too much from some teammates, but the important thing is that they all give everything they're got. What happens will happen, there are no shortcuts to reach our objectives, and we need to work hard.
"Raiola compared my return to the last tour of Queen? Before the injury I sustained, I had a lot of thoughts on my mind as to what I would do in the future. But when I got injured, I realized I'm very happy just to be playing. People have written me off, they said it'd be impossible for me to come back. But I worked very hard for a long time. And as long as I can play, I will continue to play. I have great desire to do well, a strong spirit and a strong mentality. And with those things you can continue to play at the top level, but you need to manage things well. I won't play as I played 10 years ago, that is impossible. But an intelligent player knows how to adapt. Instead of running the whole pitch you can shoot from 40 meters [smiles].
"Can Milan do more and which player this season has made the best impression on me? We can and must do more. At Milan the pressure is very high, pressure from the fans and from your teammate, the whole world expects to see Milan pick up results. If you play at Milan it's not a question of luck, you are here to bring the result and to do your job well.
"What will make me say that I'm satisfied with this adventure in six months' time? There are objectives for the team and for myself individually. Obviously, the team has to improve its position in the league. As for myself, I want to have fun on the field. I want to help my teammates as much as possible. Every second on the field, I want to feel the grass beneath my feet. Being out for over a year was not easy, when you feel the atmosphere, the environment at the stadium, whether the fans are booing or cheering you – it's a very special feeling. Honestly, I prefer to be booed, that way I get more pumped up [laughs].
"If I feel ready to play immediately, if I'll be able to make the difference like I did in my first spell and if facing Cristiano Ronaldo would be an extra stimulant? I've been training very well because I like to stay active. Not so much with the ball, but that's not the most important thing. I do feel ready. It's good to see Cristiano in Serie A, we'll see what will happen…
"What do I think of Kulusevski and how much have I seen of him? I think it's a very good thing, having Swedish players represented in many teams is definitely a good thing. There are players in many great teams all over the world. When you're in America it's difficult to follow the leagues in Europe, because once I woke up the games were already over. But I've heard a lot of positive things about him, and I'm happy for him because once you reach a big club then you understand what you need to do to be at the very top level.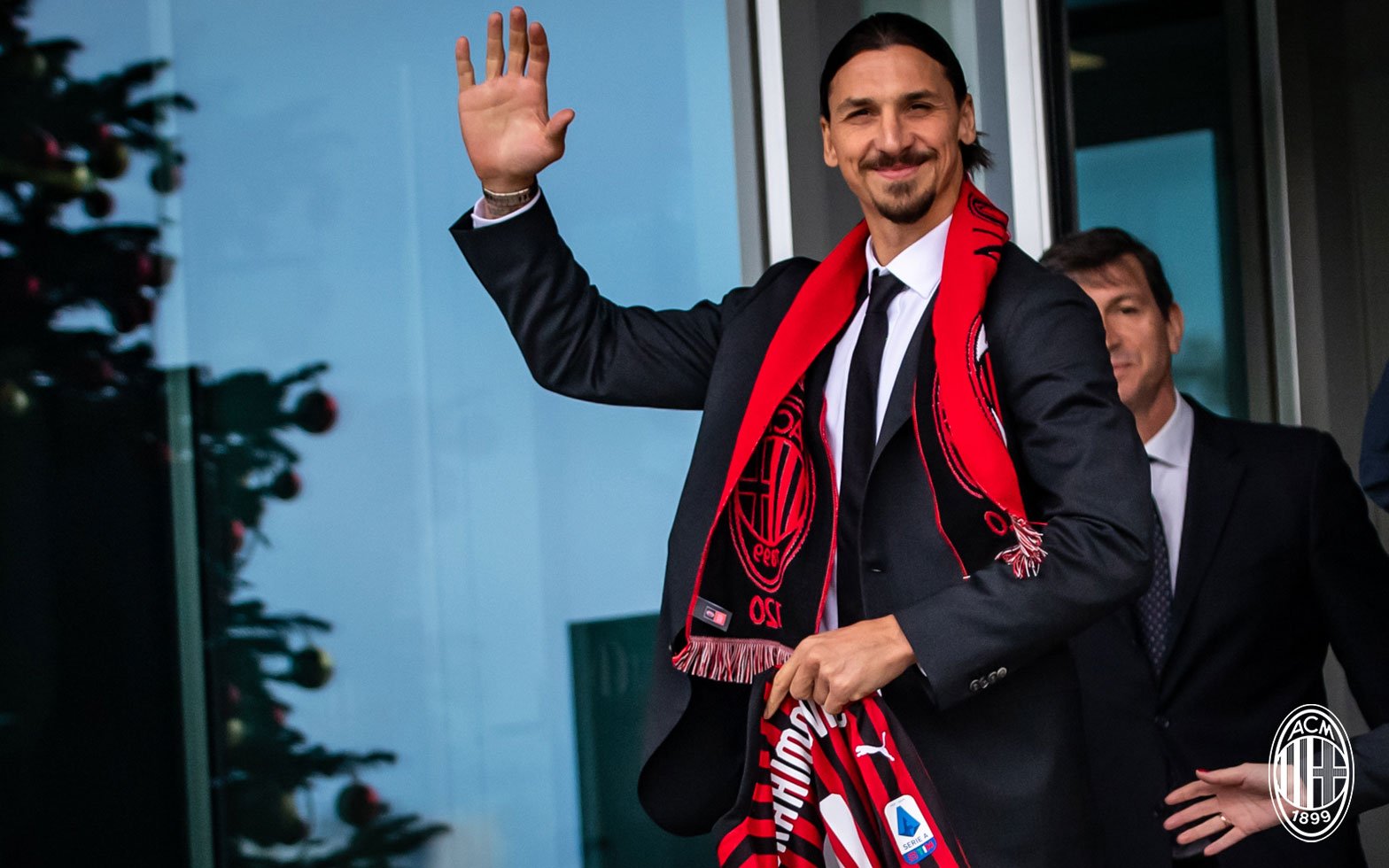 "If in choosing to accept the offer of Boban and Maldini there's also the idea of staying in Italy after football or staying at Milan? You never know. When you have a good relationship with the club, with the management, with the people… it's always a possibility. As long as I am playing, I'll be looking for great challenges and I want to achieve great results wherever I go. If I do well in these six months then I will continue, otherwise I won't. I'm not here because I'm Ibrahimović, I'll be starting all over again. I'll be at the same level as all the others. What I did in the past means nothing now. This challenge gives me a lot of adrenaline, it's a great challenge. I need to prove, not so much to you – but to myself – that I can still do this. I want to achieve results and I want to help the team do better.
"If the Ibra we saw in La Galaxy is the same as the one here and if I can still make the difference in the Italian league? I always challenge myself. To do so, you need the right mentality, the right desire, the desire to work. Being on the field without the desire to achieve those results is meaningless. The objective is to continue doing my best as I have until now. Your style of playing and the way of playing changes based on your age, but with the experience you know how adapt to work well. I know what I need to do to help the team, win aerial duels and be useful… there's no problem.
"If I've already talked to Pioli about my position on the field and how the team will play with my arrival. I only spoke to the coach for a few minutes. I did all the tests and I passed them. I got to Milanello late, he explained a lot of things to me. We talked, we discussed what he needed, what I needed… but we'll continue to talk and we'll discover what both of us need for the best of the team.
"There's been talk of coming back for 5 years and what didn't work out last year that I didn't come back then? I spoke to Leonardo at that time to return, but I didn't feel ready to come back, because I'd only played one year following my injury. I wanted to play well, I wanted to play more to feel well. So I decided to stay in LA to continue playing. I went to America because I wanted to feel alive, I wanted to experience new things. And after two seasons I feel a lot more alive, that's why I decided it's time to come back to Italy and help Milan. When I was at PSG, the situation was very different, the same with Manchester United.
"Is this one of the happiness moments of my life considering I said leaving was one of the saddest? I'm very happy, signing for Milan at 38-years-old is a very rare thing. Coming here and signing for Milan shows I have something left to give, if the club didn't believe in me they wouldn't have made this deal. I'm not just a mascot to stand next to the Diavolo mascot and dance around. I'm very happy to be back, it is proof that what I've been doing works and has value.
"If I remember my goal in the 1-0 Milan-Inter derby in 2010, considering Milan haven't won a derby for a long time? Derbies are always great games, I've won for Milan, I've won for Inter… the derby is always special. I've played many derbies but when I'm asked which derby is the best I always say the Milano Derby. Today, there's a friendly match; on Monday, there's Sampdoria, we don't have time to focus on the future. We think solely on today, tomorrow and the next game.
"How important would it be winning the Coppa Italia as I've never won it and it would allow Milan to get back to Europe? When you start a season, the objective is always to win something. I've joined halfway through this season. But I still have the winning mentality and the desire to win. The first objective clearly is to improve the current situation, to help the team to raise the bar – on and off the field. When you're performing well, then the next objective becomes viable. I'll do everything I can to help the club.
"If there's a player I can help more than others like I got on well with Nocerino in 2011? He got on well with me… how many assists did he provide for me…? Zero! [Laughs]. I don't know the players in the team well yet, I've only seen them on TV. I'll have to meet the guys and get to know them better. Then, it'll depend on what the coach decides. I've always tried to help all my teammates, on and off the field. I don't know who will have the same boost that Nocerino had, it's all down to the individual. But it's not difficult when you play with Champions, things become automatic, they become natural. If you are intelligent, you can make the most of the situation. But I don't know who in this squad will have this effect.
"I've scored more than 500 career goals and served 173 assists while this Milan scored 16 goals in 17 games? Well, it's a part of my way of playing. I score and I provide assists. You can't do everything alone – you need the team. If I wanted to do everything alone I wouldn't have been playing football, which is a team sport. I will certainly try to help the team, either by scoring or by providing assists.
"But you need to be confident in yourself. When you are confident and you believe in yourself – you can achieve things, one way or the other. And we'll try to do that."