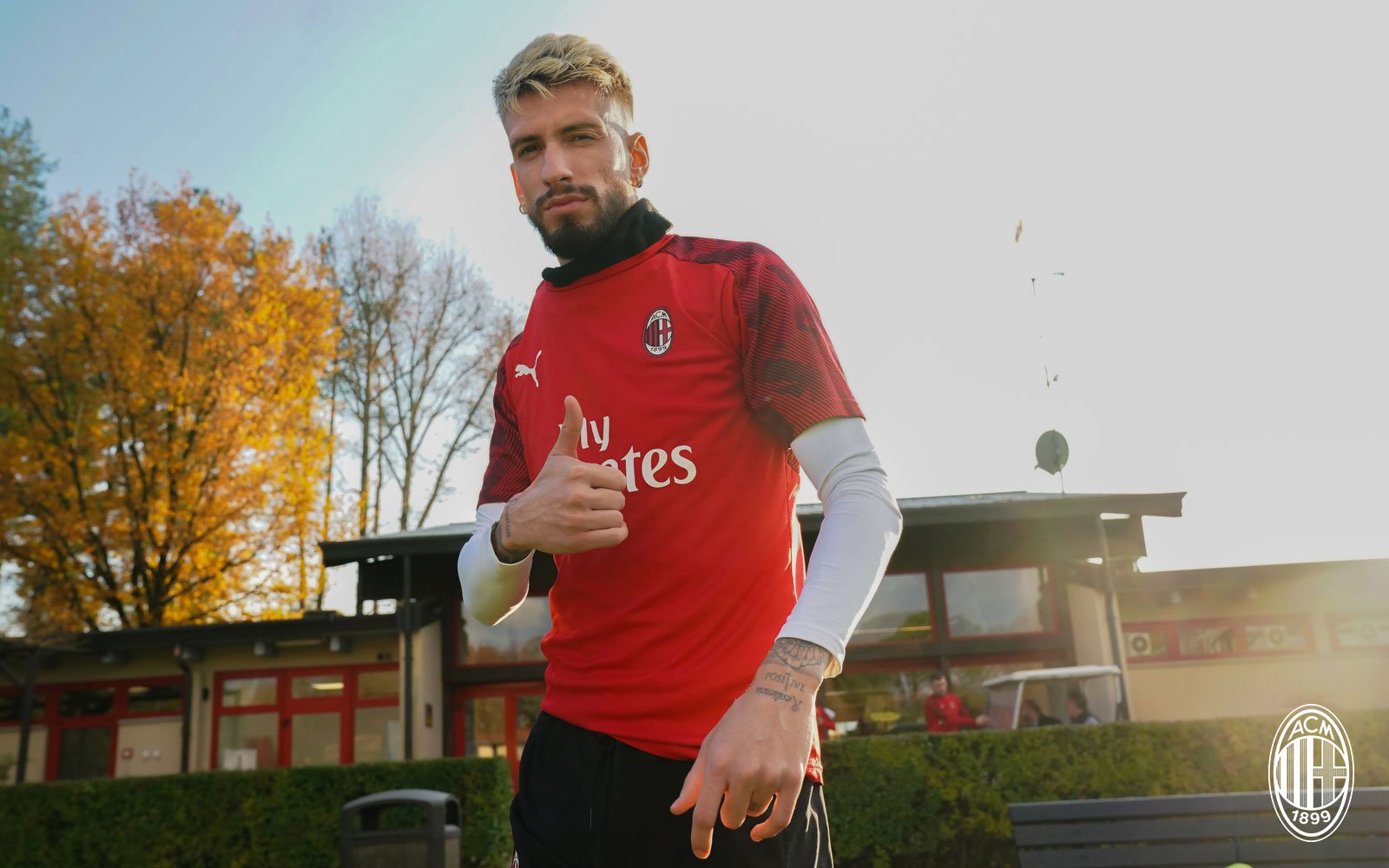 Samu Castillejo has spoken to MilanTV and Sportmediaset ahead of Sunday's game against Parma.
Castillejo missed the last few games through injury but he is now ready to return to the squad and try to help his coach Stefano Pioli and his teammates.
The 24-year-old, who started the season in the XI in the role of the second striker / trequartista but was then relegated to the bench, spoke to MilanTV about the moment of the Diavolo, before the game against Parma on Sunday (15:00 CET) at Ennio Tardini.
"How am I liking Milano so far? I feel good here in Milano, it's a beautiful city, and you can do anything you want here. I studied a lot during my first six months here and it helped me a lot. I also picked up some tips from my Italian friends, listening to them was very educative.
"The team dinner this week in the middle of the city? Some might think it's not the right time to go out for dinner but after going through some rough patches just like we are now, these kind of outings help solidify the group and further strengthens the team.
"If I want to repay the trust of the club? It's not easy to repay the trust of the club without constant playing time, for example playing 10 games in a row. Nonetheless, I am always fired up, I train hard and consider myself a humble guy. People like me get their chance sooner or later.
"What kind of game am I expecting at Parma? It will a tough clash, there are no easy games in Serie A. Every team has quality players nowadays giving their all because they play against Milan. It's a game we have to be wary of and play our game because Sunday is crucial for us.
"If I'm afraid of the competition? A player fears nothing when he steps onto the pitch. I believe one should put aside off-pitch matters be it good or bad because ultimately football is the main focus. It's what you've always loved doing, what you dreamt of since childhood.
"If I'm eager to get back to winning ways? We are very determined to win more points. As I said previously after the game against SPAL, heart and soul are two key components that must never lack. As for improving our results, it's true that we deserved more in the last three games but we believe December will be better for us all.
"What has Pioli brought to the team? He is strong and hardworking coach, the type that demands more from each of us. He likes to work hard and has shown he's the right man for the job, all that's left now is climb up the table."
Speaking to Sportmediaset, Samu said: "I feel good, on Tuesday I did my first training session with the group. I'm ready for Sunday's game. My goal off the bench at the Tardini last year? I prefer the team to win rather than scoring goals, especially in this moment where we deserve a win so much.
"The team dinner? The coach offered it. It helps the environment, to become an even stronger group, an even more united family. These are things are that needed. The dressing room? We have veteran players who are listened to when they speak, they are experienced players. We must remain united and give even more. It's the only way to leave this moment.
"Ibrahimović? He is very strong. He has shown throughout his career what a player he is. I don't know if he will arrive but he's very, very strong."