Andrea Conti says 'feeling confident is the basis to keep improving' and believes the game against Napoli can turn the Milan season around.
Davide Calabria has regressed significantly since Gennaro Gattuso left the club and it seems that Andrea Conti is now preferred by Pioli for the right back position.
Conti had a very good game against Juventus before the international break and he's set to start against Napoli tomorrow (18:00 CET) at Stadio San Siro.
"What shape am I in? This year, I finally managed to work with the rest of the group in pre-season and I really needed it because it helps you throughout the season," Conti told MilanTV in an interview. "I'm starting to feel well as a player, I've always grown in condition as games go by, I'm like a diesel. Now I'm starting to feel a lot better and I'm really happy.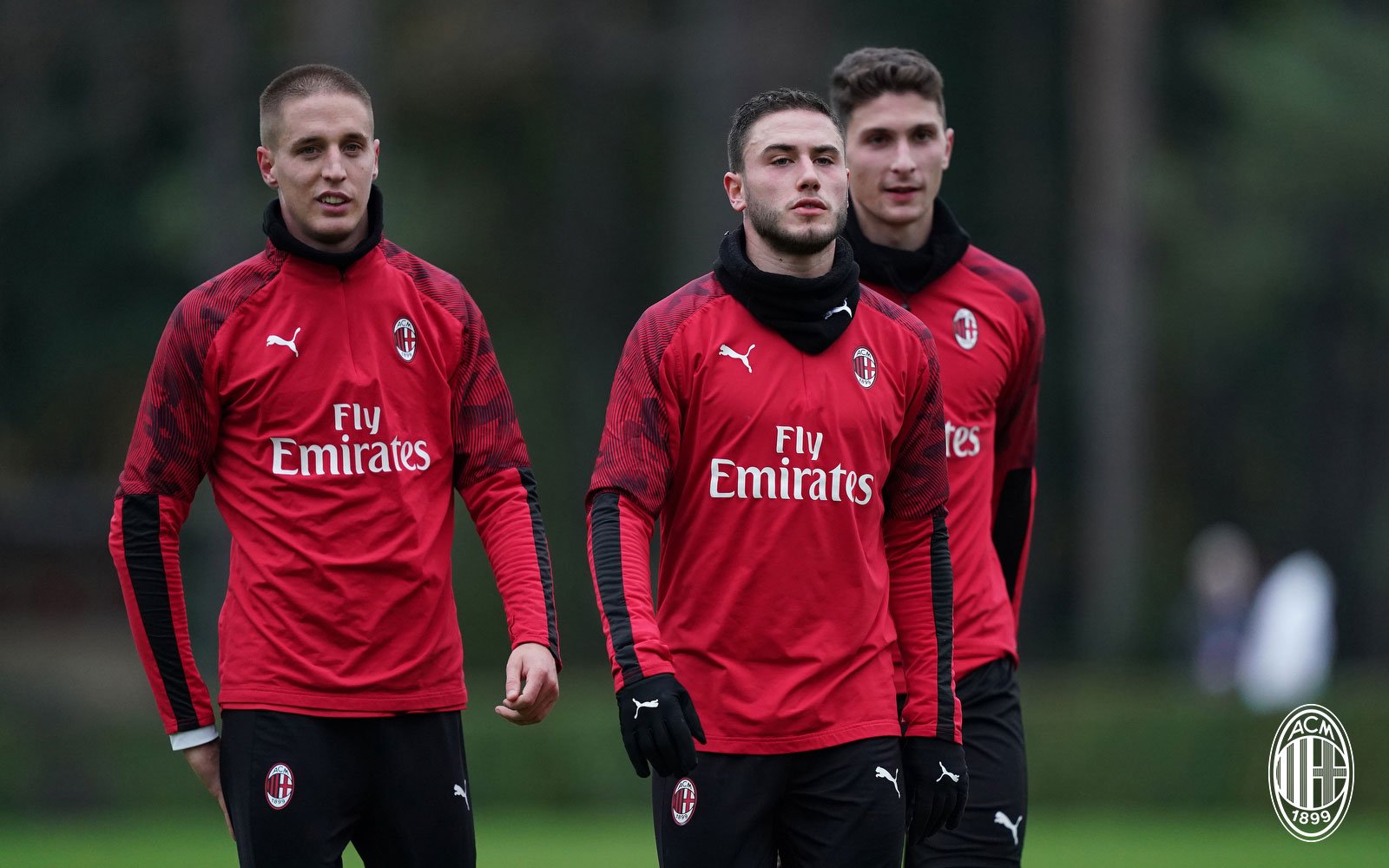 "How do I get along with my teammates? We improve over time and playing with more continuity is of great help. We know each other well, and it's destined to improve. My performance against Juventus? There's no need for extra-motivation to prepare for Juve, there's no need to anything special. The coach told me to focus mainly on the defensive phase, I tried to defend a bit more than how I'm used to. Unfortunately, the result was disappointing, but I was pleased with how I played.
"Am I becoming more confident? Feeling confident is the basis to keep improving. The past two years have not been easy for me but I am confident that if I keep playing and training like I am now I can get back to 100 percent condition to keep doing better. My moment? It's like a rebirth for me, after two dark years where I hit rock bottom, so I can only rise again. I'm becoming a father soon, it's an amazing feeling. On the pitch I'm starting to feel good, as I said, and I'm sure I can still be the player you all know.
"What would I like to say to the fans? We can only thank the fans for their support over the years even before I joined Milan, they have always shown their affection and support even on the road, in away games played on a Monday, when people have to go to work. We want to dedicate a positive performance and a win against Napoli to our fans before anything else.
"My objective for December 15, which is Milan's 120 anniversary? A better position in the league table for such an important event would be the best result for us and the fans. Do I think about an Italy call-up? I hope so, I will work hard to deserve a call-up but if I don't get it, I will be the first to support Italy from home."
Conti also had an interview with Sky Italia: "There were two difficult years. Also the last period has not been easy, but was sure I could return to my levels after finally being able to do the pre-season with my teammates. I'm convinced that if I find continuity then I can go back to what I was before. I feel better and better, I hope to continue to work well and get back together with Milan.
"They say that what doesn't kill you makes you stronger and this is what happened to me. I feel stronger mentally, maybe physically a bit less but if you are strong then you can make up for all the shortcomings you have.
"Difference between Giampaolo and Pioli? There's a lot more talking, there's a lot more intensity in training and you do something wrong then you're called back. It almost seems the opposite compared to what was before. This encourages us to do better, to work more and more and to try to make as few mistakes as possible. And in fact in these last games we've seen a change in the game and in the intensity.
"Four points in the first five games of Pioli? We've shown signs of improvement, which unfortunately have not been enough so far. It's bad to say, but losing against Juventus can be good for us right now. We have to continue like this, we're sure that the performances and results will come. When you play for Milan, the objectives are always high: this year too we're aiming for the Champions League. We have to roll up our sleeves and try to climb up the standings: a team like Milan cannot be in the last positions.
"The game against Napoli? There are games that can turn around the season and certainly the one against Napoli can be one of those. The Azzurri are a great team with great players, Insigne is their strong point but there are also other very strong attackers and a great midfield. It's clear that when you face teams of this caliber, the games are prepared by themselves. So in a way it's easier to face Napoli than a low-ranking team. We'll play at San Siro in front of our fans to make a great performance and take home the three points because we absolutely need them.
"The National Team got 10 wins out of 10 games in the Euro qualifiers? Congrats to Italy, I watched all the matches and I will always be the first fan of the national team. I know that any call-up for the next games depends on how I do with Milan. It's an objective, I hope so, if it arrives I would be very happy, otherwise I'll continue to watch Italy from home on the couch like I've always done."