Franco Baresi spoke about the Milan of Sacchi, and stated 'a silent leader is a leader even without speaking'.
La Gazzetta dello Sport hosted a Festival dello Sport event in Trento on Friday to celebrate the Milan of the Immortals, the Arrigo Sacchi team – captained by Franco Baresi – that won the Champions League at the Camp Nou in 1988–89.
Baresi spoke to Friday's edition of il Corriere del Veneto before the evening, which took place at Centro Servizi Culturali Santa Chiara.
"For UEFA we are the strongest team ever? We have made history not so much for winning, but for how we won," he said. "We played a new football for Italy: fast, aggressive, and organized. We imposed our game everywhere and we surprised Europe and the world. We were excited by winning.
"If I expected to write history then considering the cycle began in 1987 with Arrigo Sacchi and Silvio Berlusconi was President for a year? No, I don't think anyone could've imagined it at the beginning. Milan came off many dark years, Berlusconi certainly brought a breath of enthusiasm and he felt that something can changed with him. Then he foretold the coach.
"Things were not going well with Sacchi at the beginning? There had been so many changes, but we were all with him. None of us had yet won and we wanted to create something new and follow the coach. Do you know what it is…? We were all curious, Sacchi had new methods and we wanted to understand what he was asking of us. But behind it was there was a club capable of keeping all the components together.
"We can't say the same about today's Milan in which there was not the same union and patience shown to Giampaolo who Sacchi called his heir? I'm not talking about today's Milan. I have a role in the club [Brand Ambassador] and the technical area is not my field. Football, as we know, is made up of cycles and generations of players.
"What to say to the fans? I understand their anger and frustration. Milan have a great history, which brings honors and honors to those wear that shirt. This should never be forgotten.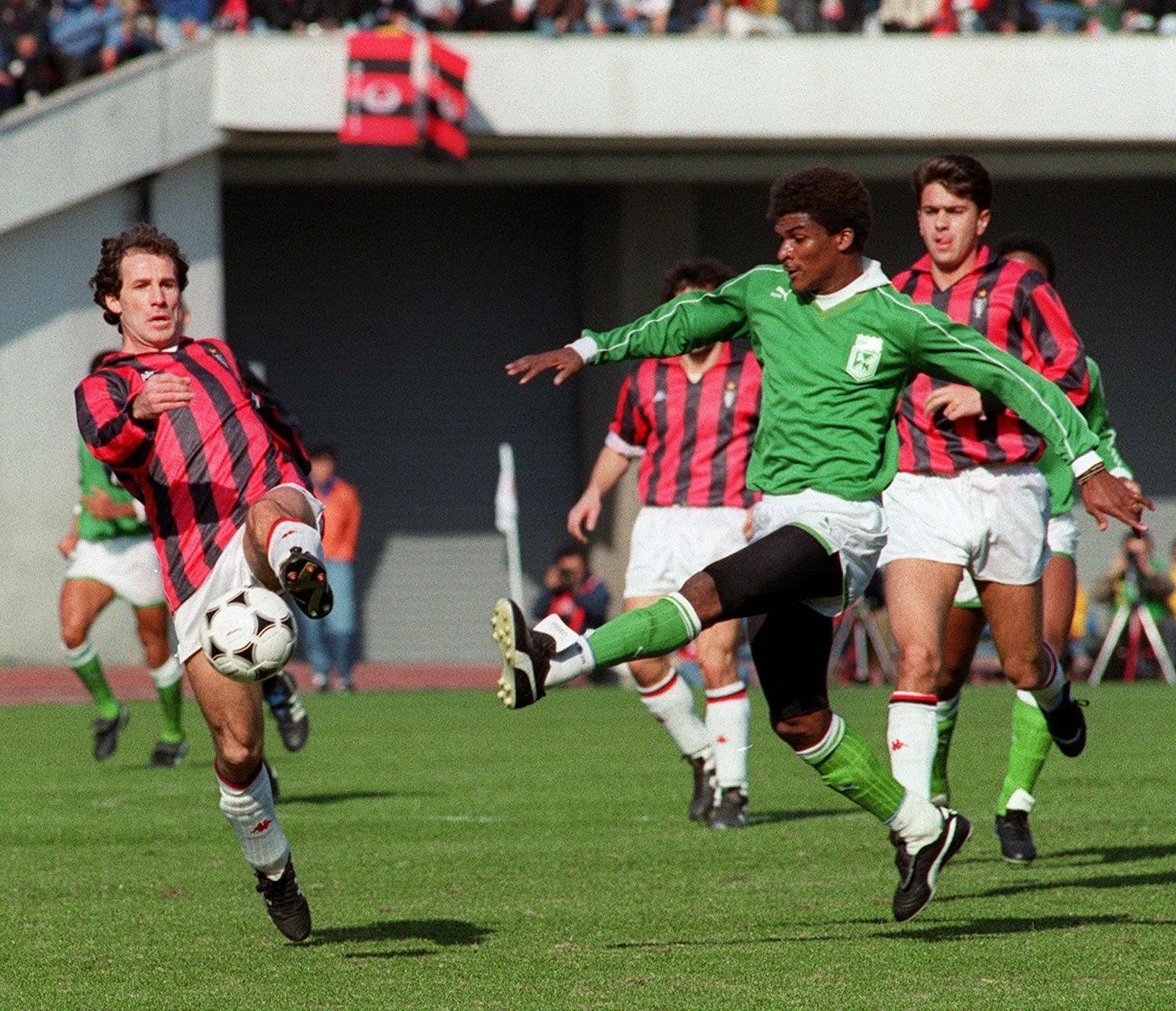 "In the first years of my career I played as a Libero, an ancient role that disappeared with me? Before Sacchi, Nils Liedholm had already set me up as a central defender. I went through two generations of players: from football of man-marking to that of zonal-marking. Up to the age of 25 I was a traditional Libero, then with Liedholm I changed philosophy.
"How did I experience that change? It was pleased. I've never nostalgic but rather a curious person. With the new way of playing I expressed my attributes better: I set the game and took part in the offensive phase.
"If the legend it true that Paolo Maldini, Alessandro Costacurta, Mauro Tassotti and I never spoke to each other on the pitch? Let's say that we didn't need to talk to each other much, our strength was training and we were moving in sync. We played together for 10 years, we knew each other and there was a lot of friendship between us.
"How did I become a symbol considering I'm a shy person of few words? I never wondered, but I think it depended on my behavior. What one does is what counts and not the words. A silent leader is a leader even without speaking, then there are those who talk and do the opposite. There are two things that are valid: silence and behavior."