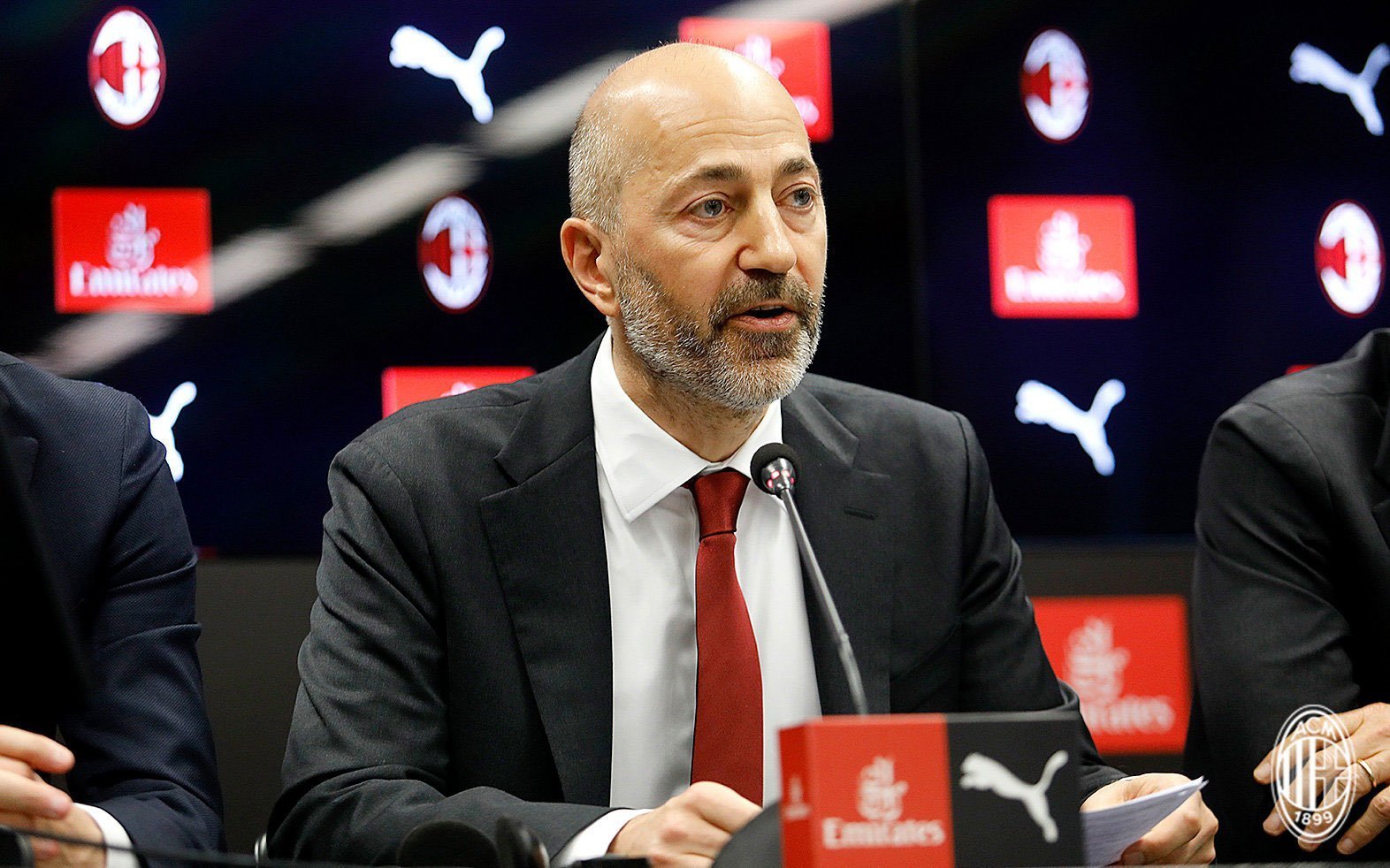 Ivan Gazidis has explained that sacking Giampaolo and replacing him with Pioli mid-season 'was not a decision taken lightly', and stated Milan would have been in Serie D now without Elliott.
Milan today presented their new coach: Stefano Pioli, as they chose the 53-year-old to replace the sacked Marco Giampaolo, who lasted just 7 Serie A games as the coach of the Diavolo.
In addition to Pioli, Chief Football Officer Zvonimir Boban, Technical Director Paolo Maldini, Director of Sport Frederic Massara and CEO Ivan Gazidis were at the table at Casa Milan, taking questions from journalists. Before the Q&A, Gazidis gave his opening statements:
"Good morning everyone and welcome to you all. I'll speak in English, I'm still trying to improve my Italian but I'll speak in English now. I'm able to understand a lot in Italian but I'm unable to be as precise as I would like in my Italian. In six months I'm sure I'll be able to master the Italian language much better but I'll switch to English," the South African director said in Italian.
"First I'd like to thank Marco Giampaolo and his staff for their efforts, he is a good man and a great good. We're sure he'll be successful elsewhere and we wish him all the best. This has not been a decision taken lightly, it's a decision made all together, putting the club above everything. We understand and we share the frustration of our fans, Milan has suffered in recent years and they fear the club's difficulties will never end. We are on a journey and it is not an easy path, we are finally facing realities which it would be more pleasant to ignore, but which can't be ignored, we care about this club.
"We inherited a club that we had to save from insolvency, that means certain relegation to Serie D like Parma, Fiorentina before us… we are working with professionalism, heart and soul every day to get this club back to a positive path. We inherited massive financial breaches which led to our exclusion from European competitions and debts which we had to clear.
"I don't say lightly that the path is difficult, it is difficult and it will take some time, and I do not pretend that we will not make mistakes on the way, we will. But I want to assure our fans that we are absolutely determined in our goal to put our club back in the position that it belongs, as a modern, forward-looking football club, capable of competing at the top level in Europe again.
"We will make mistakes, but we will correct those mistakes, honestly, and continue on our path. You can see the scope of this ambition in our ownership's willingness to invest in a €1.2 billion stadium and regeneration project that has as its central aim to provide the literal foundation to increase the club's ability to invest in players and to compete again in the world as a leading-global football club.
"Zvone, Paolo and Ricky are here with me today making this announcement, they also know this path is difficult. But I wanted good people who know football, know what it means to fight to be the best and who love this club. The path we will work together is difficult, but we will find our way and the decisions we make, we make together. We have a squad that finished minutes outside of our first goal last season, participation in the Champions League – Milan's best finish in the last 6 years. We know that is not enough for this club. We have improved the squad with further investments in the summer, we were the 6th biggest net-spenders in world football this summer, and our fans will see these new players in the weeks and months ahead, and understand their qualities.
"Despite a poor start, we currently sit four points from the Champions League positions and we have decided to make this decision now because we intend to fight for this season. There is a long way to go and there is time to turn the ship. With that in mind, we have been decisive and brought a capable, experienced coach, who we believe can improve our performance and develop our young players. I'm happy to welcome Stefano to the club."
After Pioli's presser, which you can read here, Gazidis concluded: "Thank you all for attending [the press conference] and welcome Stefano again. We're looking forward to this journey with optimism. We believe we have a team that is worthy of support and we hope that we can come together as a club.
"I want to say some personal words: I'm sitting here, answering questions, I've been relatively quiet since my arrival – I intend to speak with you more as we look forward and communicate more because I think that's important. We do have a real vision for this club and I want to convince you, I want to convince our fans, of this vision."