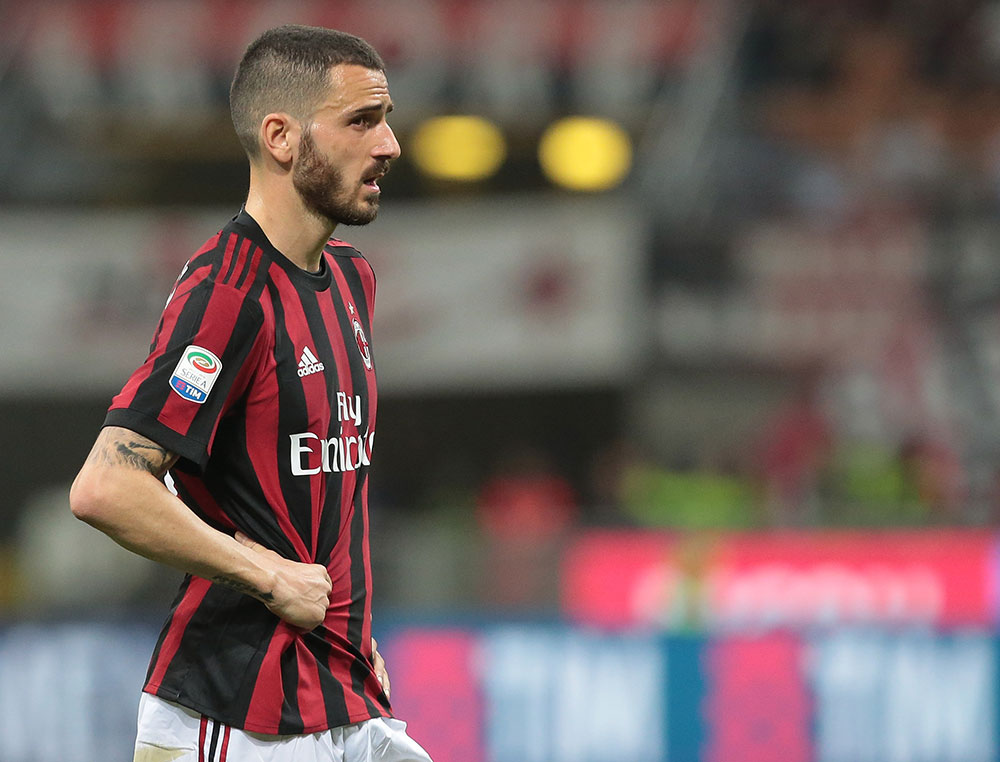 Leonardo Bonucci's move back to Juventus is taking shape, but it seems that Milan are trying to get Mattia Caldara into the negotiations.
Bonucci looks to have made up his mind and with each passing hour, it appears more and more likely that the Rossoneri captain will leave Milan after one year.
This evening, there was a meeting in Milano between Leonardo – who will soon officially rejoin Milan as the head of the technical area – and Juventus' Giuseppe Marotta and Fabio Paratici. The meeting came after a few phone calls between the sides, in order to lay the foundations for the negotiations to take Bonucci back to the Bianconeri.
At first it appeared that Bonucci could be involved in a swap + cash deal for Gonzalo Higuain, who is also wanted by Chelsea. However, Sky and others are reporting this evening that Leonardo has asked for the inclusion of ex-Atalanta center back Mattia Caldara, 24, into the negotiations.
The agent of Caldara, Beppe Riso, had a meeting with the Bianconeri today. Juventus, who for now seem to be against the idea of giving Caldara away, tried to enter other players into the talks – Sturaro, Rugani or Pjaca, but Leonardo seems to be particularly interested in Caldara.
"The rumours? They are just voices, it's pleasing but I'm happy at Juventus, I want to stay here and my agent takes care of these things," Caldara, who is believed to be the future center back of Italy with Romagnoli and who is with the Juve squad in the United States at the moment, told Sky Italia.
As for Higuain, the interest of the Diavolo is still alive, but it remains to be seen just how closely linked Bonucci's exit this possible deal would be. Updates are expected in the next days.