Gennaro Gattuso has reiterated Milan's desire to sign 25-26-year-olds with experience in the summer and claimed there is a lot of work to be done ahead for the next campaign.
Gattuso arrived to the Rossoneri in November after Vincenzo Montella was sacked, and he managed to take Milan to 6th place and get a place in the Europa League, although this place could be revoked by UEFA in the coming days due to Milan's breach of the Financial Fair Play.
The Milan players are now either with their national teams or resting, but Gattuso is already working and he gave an interview to the club's official TV channel today to discuss his summer plans.
"The first days of rest after the end of the season? We stopped for 10 days, but I didn't stop, I greeted my family in Calabria," Gattuso told MilanTV. "It was a very difficult season. In the six months I have been here we have shown both good and bad things. But the foundations are there.
"Next season? There are so many things to do for next season. We need to strengthen the team, organize our work and we need to talk to the staff. For me, the staff are not only the people who work with me, but also those at the HQ and at Milanello. Preparations? You work, you sweat, you struggle. I'm glad that we have 10-12 days at Milanello, there are hills and woods there.
"There are so many things to do, we need to put fuel in the legs. Possible tactical solutions we can adopt next year? I think we will start with a four-man defense, but we also need to be able to play with three at the back and a midfield of four. That's what we are working on, it's right that we have alternative options [Gattuso switched mid-match to a three-man defense and 4-4-2 several times].
"The World Cup? I'll be in Russia for a few days to watch the games. More the matches, we'll watch the players. Kalinić and André Silva? I hope that they can get back to form. Silva scored [against Tunisia]. I am sure they will get to the WC in great shape. Hopefully they can represent the club well.
"The importance of the dressing room? In these months, the extra weapon was the team, the desire, the mentality. It starts from all of this. We hope that if someone arrives it'll be with this mentality, we need it. Individuals can win you matches, but the team will take you all the way to the end.
"The characteristics of who will arrive? The word 'us' has to be the key word. I don't like the word 'I'. Whoever comes needs to understand they are representing a glorious club and they are coming into a strong group that needs to raise its quality. Experience [Milan have already signed Pepe Reina, 35, and Ivan Strinić, 31]? In Italy the word experienced is mixed up with age.
"25-26-year-olds may also have experience. We are looking for young players like that who also have important matches behind them who can help us. The mercato? Lately we have been blocked but Fassone and Mirabelli are busy with that. I am arranging what we need to do with them. Even my son knows what we need to do, we are hoping to bring in some important players.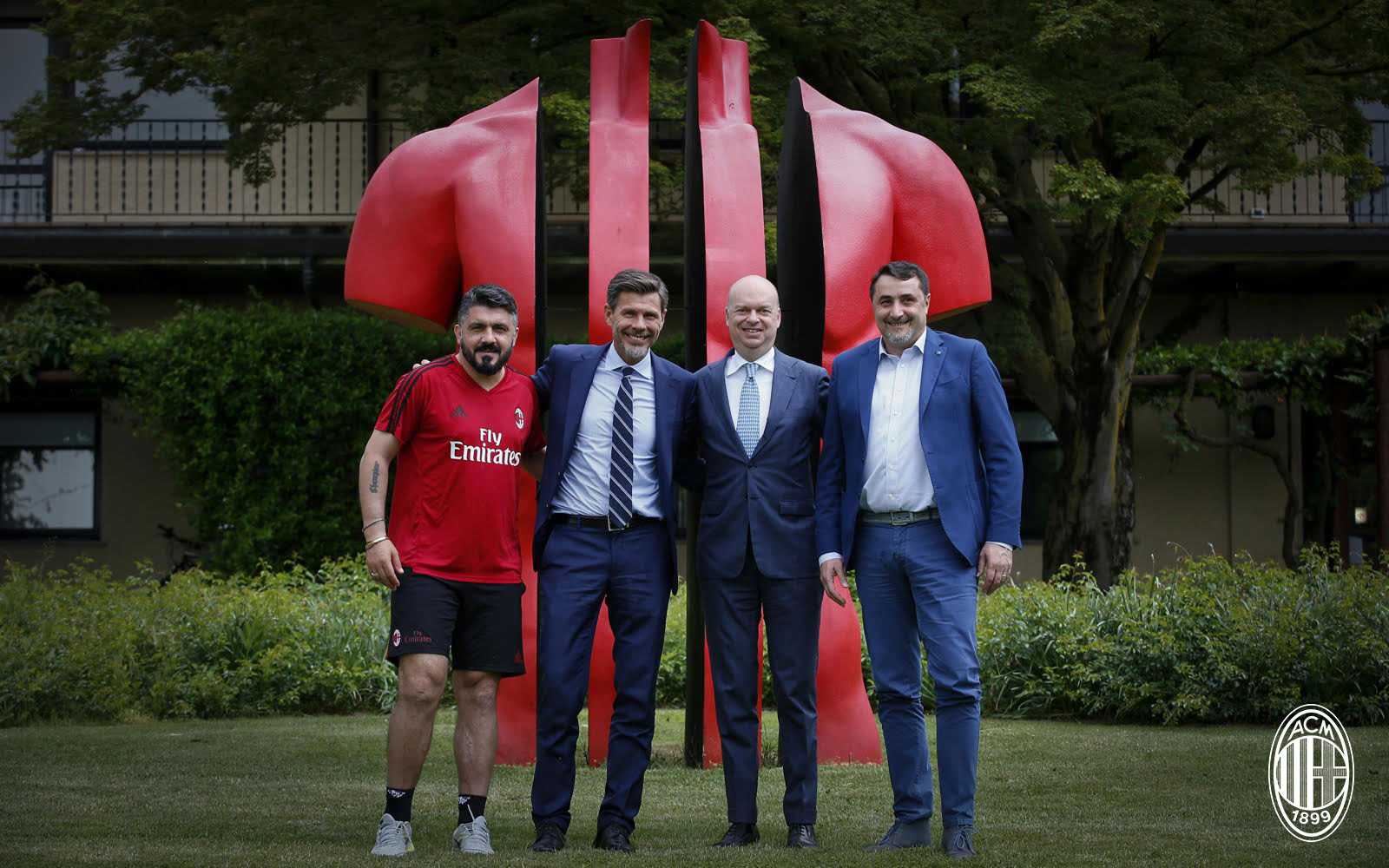 "The Supercoppa Italia? I don't think about it. I think about work, I hope the guys get refreshed, then we'll think week after week. Roberto Mancini? I saw La Nazionale [against France yesterday, 3-1 defeat]. I'm sorry to not be at the World Cup but it's part of football. The quality of the players is there, and I wish Roberto the best. I wish Italy to play the EURO's and qualify for the next World Cup.
"Romagnoli and Bonucci? [Being in the NT] is an award for them. Romagnoli was born in 1995, but already has 200 games on his back and he's one of the best defenders in the world because he combines quality and quantity. These are the players to start again from. We all know Bonucci, while Calabria could've also been there. This is why I say we have the basis for starting again.
"Our players with the U21 side? Davide [who is the captain of the Azzurrini], when he plays, looks like a 40-year-old boy, he has great experience. He's a smart guy, he's polite and he loves his job. Patrick [Cutrone] has great margins for improvement, like Locatelli.
"Who do I expect more from? From everyone. Performing well isn't enough. We need to raise the bar from the very first day of pre-season. To do that, we need desire and not to be happy with what we have. I expect more from myself and from whoever works with me as we've made some mistakes.
"We need to improve too. Something that must accompany Milan next season? In the last match against Fiorentina there was a crazy enthusiasm. We must transmit it to the fans in such a way that they will follow us, and we never disappoint them."