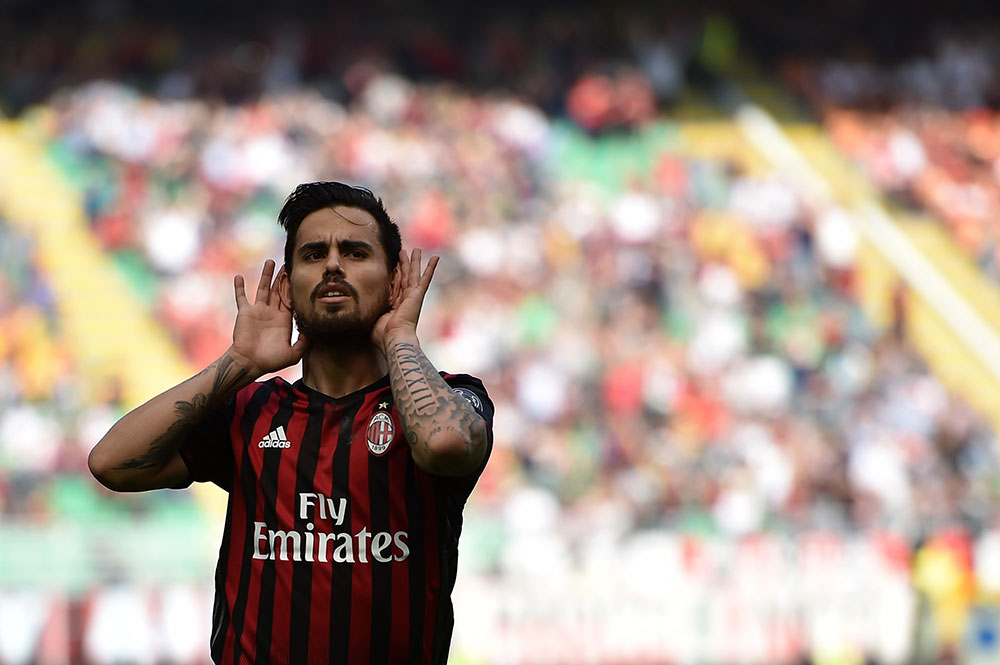 Suso was happy to return from injury with a goal but didn't say much about his future with the club.
The Spaniard picked up an injury against Chievo last month and he finally made his return today (Sunday) in the fantastic 4-0 win over Palermo at San Siro.
Suso scored the Rossoneri's first with a great free kick in the 6th minute and then assisted Mario Pasalic's goal in the 19′ minute. It was a very positive performance for the 23-year-old, whose contract with the club expires in 2019.
"The matches against the small sides are important too," Suso told Mediaset Premium right after the match. "The Derby [next Saturday at 12:30 CET!] is an important match but every game counts. We have to get points against Inter. There are no favourites, just two teams with good players.
"I got injured during an important time, I worked hard to get back as soon as possible. My Future? I'm waiting, let's see what will happen in the summer. There's a great feeling with the fans. Milan have good players, Deulofeu has a great future and Bacca is more mature. They all do a great job."
Suso also spoke to Sky Italia, saying: "It was the most tranquil game of the season. I'm happy because I returned early and I'm in a good condition. My role? I try to give my best in every day, doing what the coach asks of me. Overtaking Inter in the table? The derby is very important, we must get the points, we have to continue like this. Against Inter we must do everything.
"A goal in the derby? It's better to not stay anything (laughs)." He of course scored twice in the first round match with Inter but it wasn't enough for the Rossoneri as they only managed a 2-2 draw.