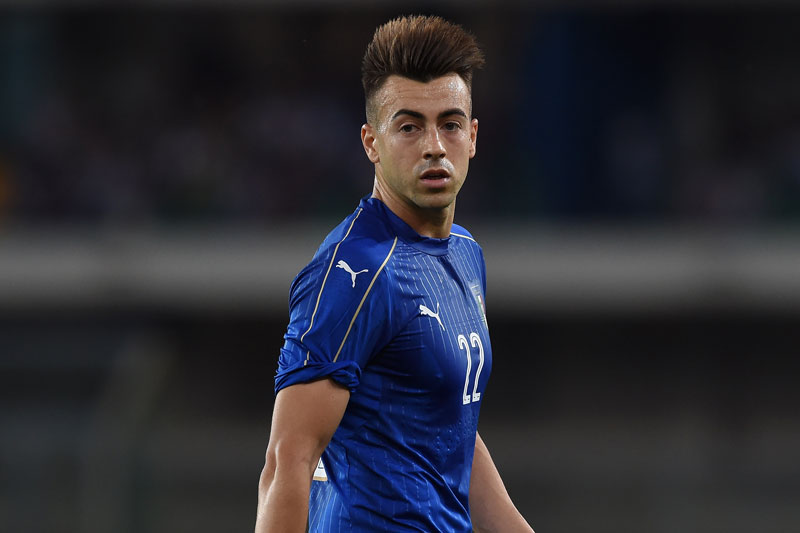 Stephan El Shaarawy is officially leaving Milan as Roma have activated their buy-out clause on Tuesday.
Unsurprisingly, Roma used their option to buy El Shaarawy for €13 million after the forward impressed during his 6 month loan spell with the Giallorossi (for which they paid €1.4m in January).
"AS Roma can confirm it has completed the permanent signing of El Shaarawy from Milan," Roma confirmed through a statement on their site. "El Shaarawy, 23, initially joined the Giallorossi on loan in January with an option to buy – an option that the club exercised on Tuesday. The club paid €13 million as part of the deal, with the player signing a four-year contract that expires on 30 June 2020."
El Shaarawy, who joined the Rossoneri in 2011 from Genoa and was the Diavolo's top scorer in 2012/13, wrote a message on Instagram about his move: "Today is one of those days that change the direction of a career for me… it closes an important chapter that lasted four years with Milan. It was an honour to be part of a club so glorious and prestigious and wear the Rossoneri shirt.
"I want to thank all the people who have worked with the club and with me during these years. From Prime Minister Berlusconi, to Dr. Galliani and all the staff at Milanello. Special thanks to the fans who have always supported me, also in the last appearance at San Siro which I have not forgotten and I will not forget them. The goals, the choirs of the fans, their cries and their celebrations are the most beautiful things in my years at Milan and they will stay forever in my heart.
"Today a new chapter opens, a new adventure begins because I am now a Roma player in every way. I would like to thank the president, Mr. Pallotta, sporting director Walter Sabatini, coach Luciano Spalletti, my teammates and the entire AS Roma staff for the faith they have shown in me from day one – and especially the Giallorossi fans, who welcomed me with warmth and affection.
"Together we will achieve big things … Daje Roma!" El Shaarawy spent the first half of the season on loan at Monaco, for which they paid 2m so overall Milan have earned €16.4m from Stephan.