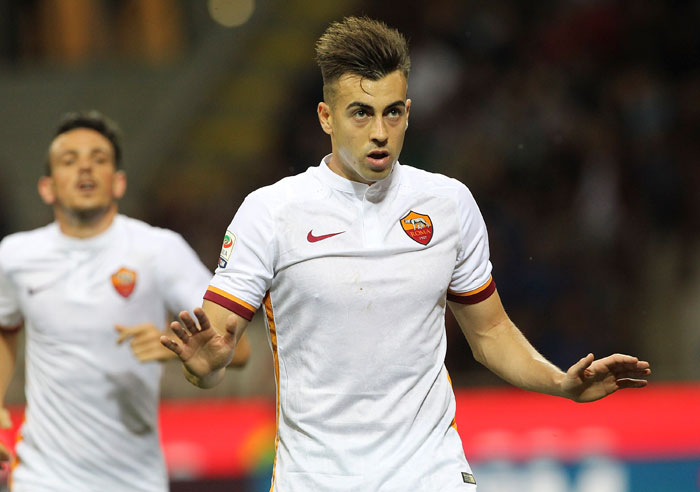 Stephan El Shaarawy will part ways with Milan but the Rossoneri reportedly rejected Roma's offer of a straight swap between il Faraone and Edin Dzeko.
It remains to be seen what the future holds for Carlos Bacca and Mario Balotelli (and maybe even Luiz Adriano and Jeremy Menez) and so the Rossoneri could be shopping for strikers again in the summer.
A striker who won't be at Milanello next season however is Stephan El Shaarawy as Roma will buy out the forward, who on Saturday scored against Milan at San Siro but didn't celebrate. El Shaa joined Roma on loan in January and it's already been confirmed that il Faraone will be bought out by Giallorossi for the agreed-upon figure of €13 million.
According to Gianluca Di Marzio, Roma tried to offer Milan a deal: a straight swap between their out-of-form 30-year-old man Edin Dzeko and the 23-year-old El Shaarawy. Adriano Galliani decided to reject the deal as it's clear that they would rather receive cash they can reinvest.
It will be a very interesting summer for Milan, who still have the Coppa to play. Many futures are uncertain, not to mention the ongoing negotiations with a Chinese group for the sale of the club.