Sandro Tonali has given a long an extensive interview to Sette, discussing many different things.
In Sant'Angelo Lodigiano – in the middle of Pianura Padana – there must be something special in the air: out of 13,000 inhabitants, 2 are sports Champions. One is Boston Celtics' newly acquired basketball player Danilo Gallinari. The other is Sandro Tonali, the soul of Milan's perhaps least-expected Scudetto in history, which has since become another tattoo on the body of Sandro.
"Where do I come from? From a town like many in Lombardia," Tonali told Arianna Ravelli of il Corriere della Sera's weekend magazine Sette, and then paused – one of many pauses done during the interview. Tonali, Ravelli explains, measures words, but like in his career – it pays to wait. "There is a strong passion for sports: I believe it's the basis for achieving great results in life."
At your region, the passion was only Rossonera. So when you say that you want to become a symbol and flag-bearer of Milan, we have to believe you…
"In my region, apart from my Interisti uncles, everyone is a Milanista. My father conditioned me, when he could, he would take and we would go abroad to follow the away matches of the Champions League. He passed on to me this 'Milanismo' that I feel strongly even now. There was not the possibility of arriving at Milan at the age of 10: I got there at the right time. And I want to stay there."
Right, because you were already a football player at 10 years old. Was there ever room to dream of becoming something else?
"I've always had this on my mind. At 8, I was already making an hour-long drive to go playing, at 10 I was going back and forth from Piacenza, at 11 from Brescia. Also because of my family's sacrifices, I didn't have a Plan B. I was only thinking about becoming a footballer."
And didn't you try other sports?
"Anything else lasted… days. My brother, Henry, who is three years older than me was already playing football. It was easy to find the thing I liked most in life."
And now is there room for more?
"Very little, in the evening I often stay at home, I don't go out that much."
And what do you do? We know about the 3D puzzles, do you watch TV series? Listen to music?
"Not so much TV series, but my favorite was Prison Break. I like watching Tennis, I've become friends with [Jannik] Sinner, who is a Milanista. As for music, I mostly listen to what Theo [Hernández] puts on in the dressing room, Latin stuff.
The vacation of your choosing?
"In the United States."
You like to inform yourself, especially of environmental issues…
"Yes, we are finally starting to talk about it seriously."
Your story starts from an Oratory, actually two…
"I used to live right in the middle. I was playing in the San Rocco team since I was 6 years ago, in the other Oratory I went to have fun with my friends, who are the same as today. The Don at that time doted on me, he was a football fan and often watched the games, so he drew my mother's attention…"
"Maria Rosa, this kid is too good to play here…"
"More or less. Through a friend we were able to go to Lombardia 1."
A team from Milano, in Milan's orbit. It was you and your friend who played goalkeeper: they called you Holly and Benji…
"True, I didn't even watch that cartoon [Captain Tsubasa, called Holly e Benji in Italy]."
The famous letter to Santa Lucia, kept by grandmother Gina – a key figure for you – dates back to this period: "I would like the full Milan kit – shorts, shirt and socks", and then, in addition to the bizarre request to become the saint yourself, that of "an original or knockoff Inter shirt for my uncle"…
"My grandmother still has the letter. My family has been instrumental. My other Maria Rosa, who is an embroiderer, my father Giandomenico who puts up fences at stadiums, and my uncle, but also other more distant relatives: whoever was free was offered to accompany me to play."
Did you parents encourage you? At the age of 14 you were already living in a boarding school by yourself, it was not easy…
"Matters of football were always left to me to decide. Even after the first year there was the matter of choosing whether to stay in Brescia, which was not easy, they left me the decision: I understood that they were on my side."
Speaking of family: are you already thinking of creating one with your fiancée Giulia?
"We are young. We have been together for almost 3 years, she is a good girl, and she has been close to me since I was at the Primavera in Brescia. First we were friends for a long time and then we decided to make this journey together."
At 10-years-old, they don't take it at Milan. When you are at Brescia, after the first year with the big boys, you go back to the Primavera. Even a predestined like you must have patience?
"One of my fortunes was having Cellino as President, I wish all young players to find one like that. At 17, all footballers want to play and earn money. I found Cellino, who against everyone, decided to send be back for 6 months in the Primavera.
And how did you experience it?
"At first I thought it was a rejection, but he came to see me, to talk to me, I understood that he did it to protect me. So that I wouldn't go down the path of so many who lose out of ambition (which remains fundamental). I still talk to Cellino often."
Was talking to each other at Milan also a decisive factor in victories?
"Fundamental. Between teammates, within the staff, between the Coach and the team. From Day 1 here it works like this: the moment there is the slightest problem, even off the pitch, you say it and it is resolved immediately. It's a beautiful thing."
You, however, seem to be one of few words…
"When needed – I make myself heard. Then we already have Ibra who talks a lot, going over him, besides being difficult, is dangerous!
Can you explain the Ibra factor once and for all?
"He knows us all, he cares so much for us and we for him, and this is the time to be close to him because he is going through a bad period."
But what does he do?
"He talks to everyone, from the 1st to the 23rd squad member, he always finds the right motivation. After the end of the first half in a difficult game he comes to spur us on, then if other ways are needed then he knows how to use those as well…"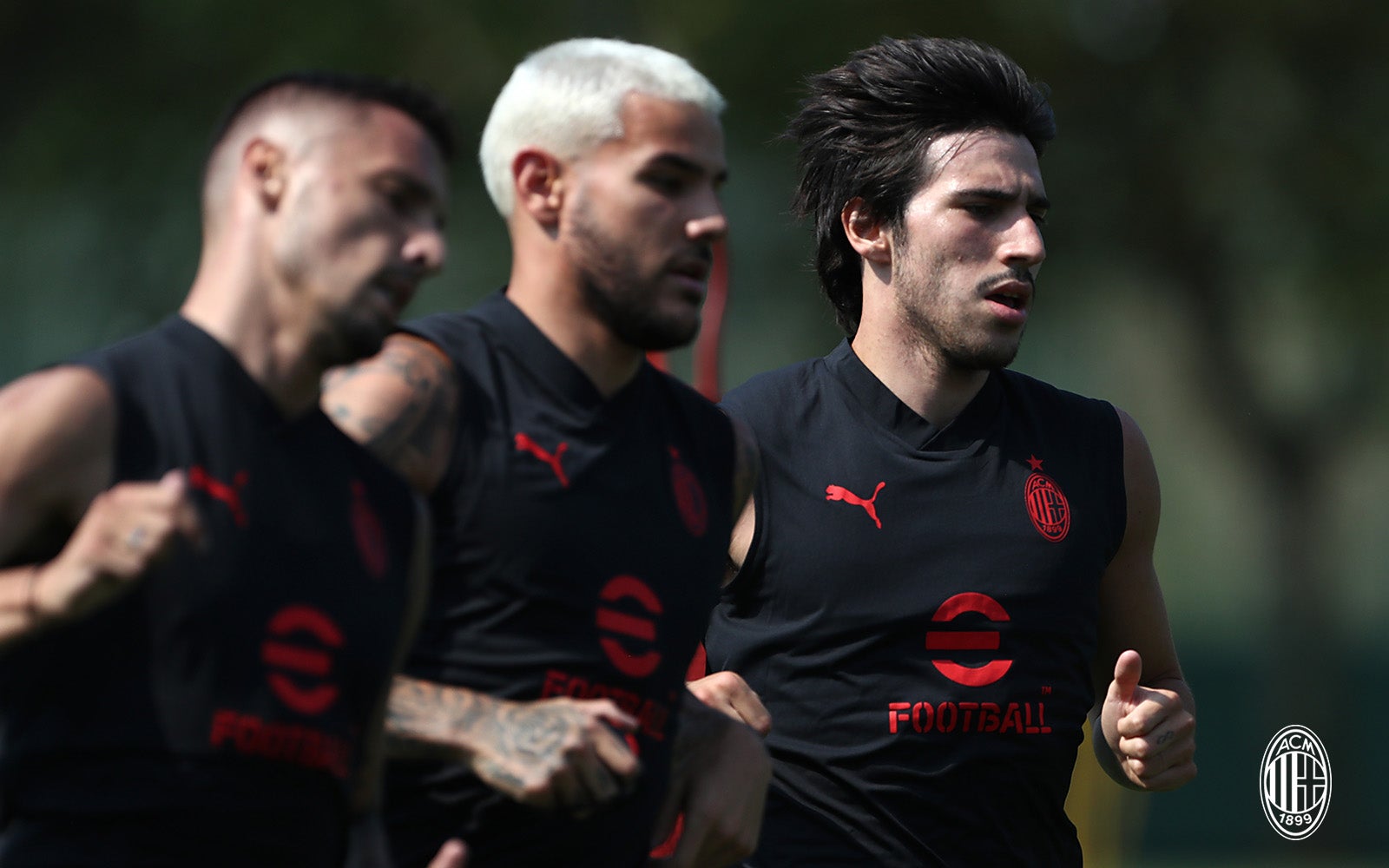 A year ago you reduced your salary to help the Club after the pandemic and facilitate your buy-out from Brescia. Maybe people trace your leap in quality to that gesture. Is there any truth to it?
"It was the right thing to do. The leap in quality, I think, was a natural thing: being owned is always different than being on loan for a player. It's not the thing you think about when going to sleep, but it is a detail that – on its own counts for little, but when added to others – it makes a difference. If you play badly and you're on loan, maybe you worry you will not be bought out."
Did your goal against Lazio make you realize that you had won the league?
"Already after Giroud's brace in the Derby we knew we were there, all we needed was a misstep from Inter or a strong head on our part. It's hard to win the last 5 games knowing you can draw one: but we went into the game thinking there was only one outcome."
Did you talk about that as well?
"No, this is not something you talk about. You just feel it when you play."
Now that there's some distance from the events, how do you experience the Scudetto feat?
"We've realized that we have done something big. Later we'll realize it better."
You were not favored last year and you are not favored now either: many people put ahead of you the Inter of Lukaku and the Juventus who have strengthened: does it bother you?
"We are alone with our fans. The things they say, like it was all last year, do not interest us. We can't change people's thoughts. Of course it makes us think, but – with all the affection – we don't care."
Why did you win the Scudetto?
"It was a combination of things: Pioli was decisive, as he was in a difficult situation when our climb began."
How would you describe him to a newly-arrived teammate?
"He is someone who, no matter what, is always on your side. He doesn't want to protect himself, he wants to protect the group."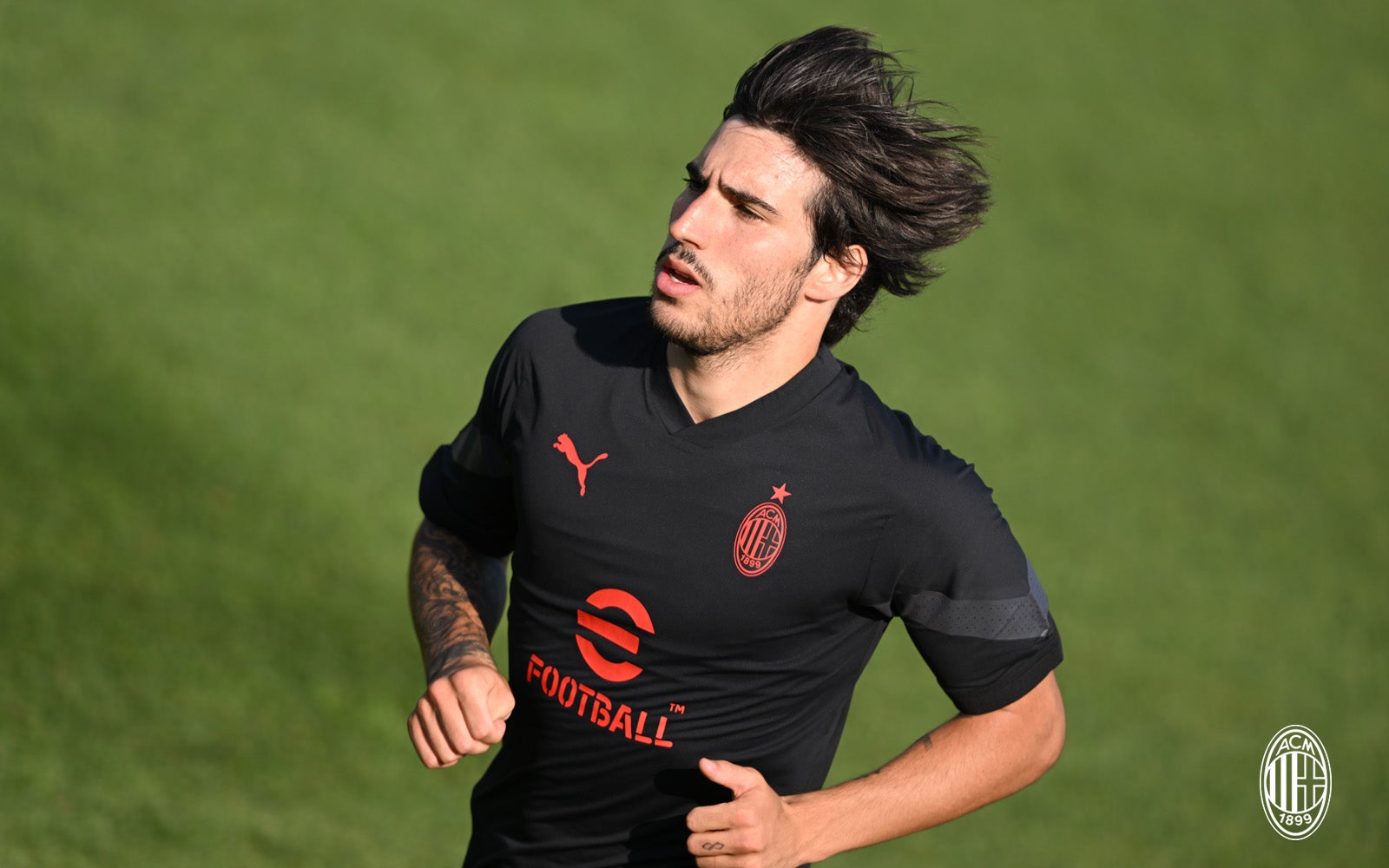 The objectives for this season?
"Like last year, playing as a team, playing good football without objectives: even if you don't aim for the top, you get to the top."
What message do you send before the start the league to the Milan fans?
"I show them the new tattoo on my hand: 'Impossible' in black and a red rash to erase the letters 'Im': nothing is impossible, this is my message."