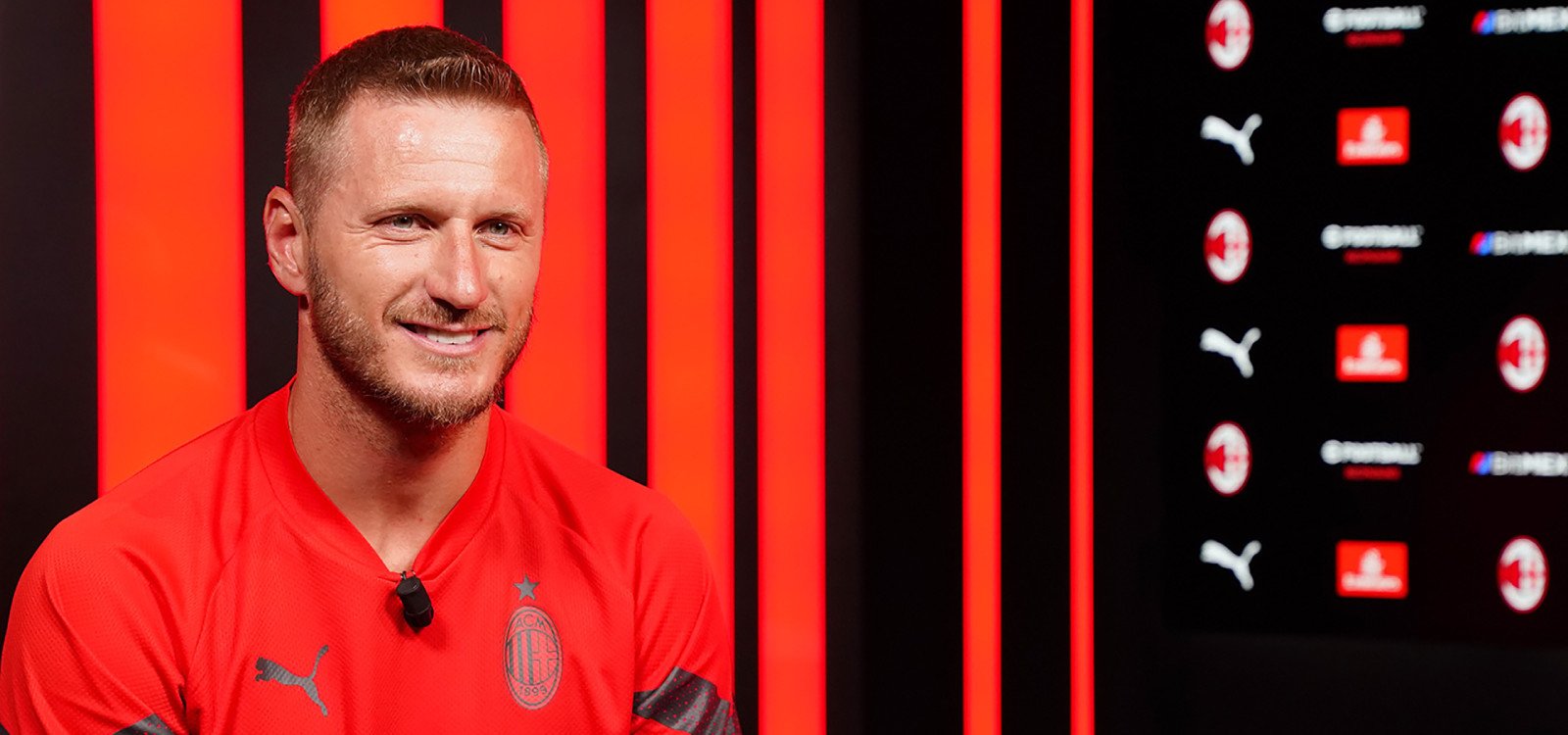 Ignazio Abate has spoken to MilanTV after becoming the new coach of the Primavera.
After his successful journey with the U16 Milan team in the 2021/22 season, which ended with a defeat in the final of the Scudetto playoff, Abate was selected to be the new coach of the Primavera.
The Primavera has had difficult seasons, but now with Abate back at Milanello, the hope is that they will finally be competitive again. "It was amazing to enter these gates," Ignazio told MilanTV. "You know what this Club means to me, what this training center means, and I'm really happy. We hope to earn it all together."
On his new role as Primavera coach: "I'm proud that I was chosen. I want to thank the Club, from Paolo [Maldini] to Ricky [Massara], [Paolo] Danzè, especially Angelo Carbone, who was the first to believe in me last year in offering me this opportunity. This is a really important level. This is an adventure to be faced with great serenity."
On the success with the U16 side last season: "I have grown so much in daily life, in going on this journey with them. They're an open book at this age, from their worries, from their fears, and they've made me a better person. It was a big year, both as people and in terms of technical ability, and I managed to experiment and learn. You never stop learning. I am curious to understand and learn and the structure here is top-notch, from the medics to video analysis. The boys have a healthy and advanced environment, in which to grow. We have virtually the same schedule as the first team with a lot of games in 2-3 months and very few breaks.
On the objectives: "The team's main aim right now is to create a winning mentality, generate a sense of belonging and instilling positive values in the boys. Technique and tactics will follow. We need to lay the foundations and create a team spirit, which will help in difficult moments. It's tough without heart and spirit. We'll fight to win and perform because being at this Club requires you to play at a certain level of football, but some values at this Club and in sport are indispensable and we need to instill them into the guys. If we start to understand where we are, and what this shirt means, we'll have a good foundation. This is a prestigious shirt that must be respected and honored, not just on a Sunday but every day.
"I think a team always reflects the Coach and I feel a strong sense of responsibility towards the Club. This is an important age; they're at a crossroad in their careers where they need to determine their own futures and pursue their profession, which is maybe the greatest job in the world. You need to make sacrifices and be professional, but mostly you need to earn it, because we're not in the first team. I'll try to be as sincere with the boys as possible, and help them whenever they need. They have a friend and teammate in me but there will be no compromise on certain values."