Paolo Maldini was overjoyed after winning his first Milan Scudetto as a director, thanking his family.

After 11 years, Milan are first the Campioni d'Italia! Last night, with a 3-0 win over Sassuolo away from home, but in front of over 20k Rossoneri fans, the Diavolo lifted the Scudetto high.
It's a huge cause of celebration for Milanisti around the world, who watched Paolo Maldini build a special team and together with Ivan Gazidis, Frederic Massara and Stefano Pioli, lead Milan back to the top of Italian football.
"It's wonderful, after many years for me and for Milan, it's wonderful because it's deserved," Maldini told MilanTV at the end of the game. "It's amazing because the guys have done wonderfully for three years, we're a young team and the fans' support has been exceptional; their support has never been lacking through these years."
On pride: "Some things are not really tangible, and Milan is one of these. At Milan, it takes less time because Milan has a culture, the city of Milano has a culture, which makes it balanced, meaning it knows how to handle the good and bad moments. We're here, but this must be a starting point, not our destination."
On dedicating the win: "When things are tough, you've got your family with you, so my wife and sons, one of which is with me now, they're the people who have always been closest to me. Naturally, I'd add my parents because making your parents happy is always a beautiful feeling."
"We have to thank the group spirit which never left us, it never left us when things got tough and this is the result."
Speaking to DAZN, Paolo was asked about how it feels like to win a title as a director: "As a player it's different because you can put all your energy on the pitch. As a director, you can't do that, so your wife and children have to deal with youth highs and lows at home. However, there is one common thing, and it is passion. First of all, for this sport and Milan. My career as a director exists only because of Milan. It's not something I had planned after the end of my playing career. I took time, I've tried to understand and learn, waiting for the right moment, and I was lucky."
On building the team: "It's a different responsibility compared to when I was a player. We have a young team, with many players who need trust and one of the secrets of these three years was to respect what we told the players. Many things happened because we've always had a program and a credible idea. That's what we must do as directors."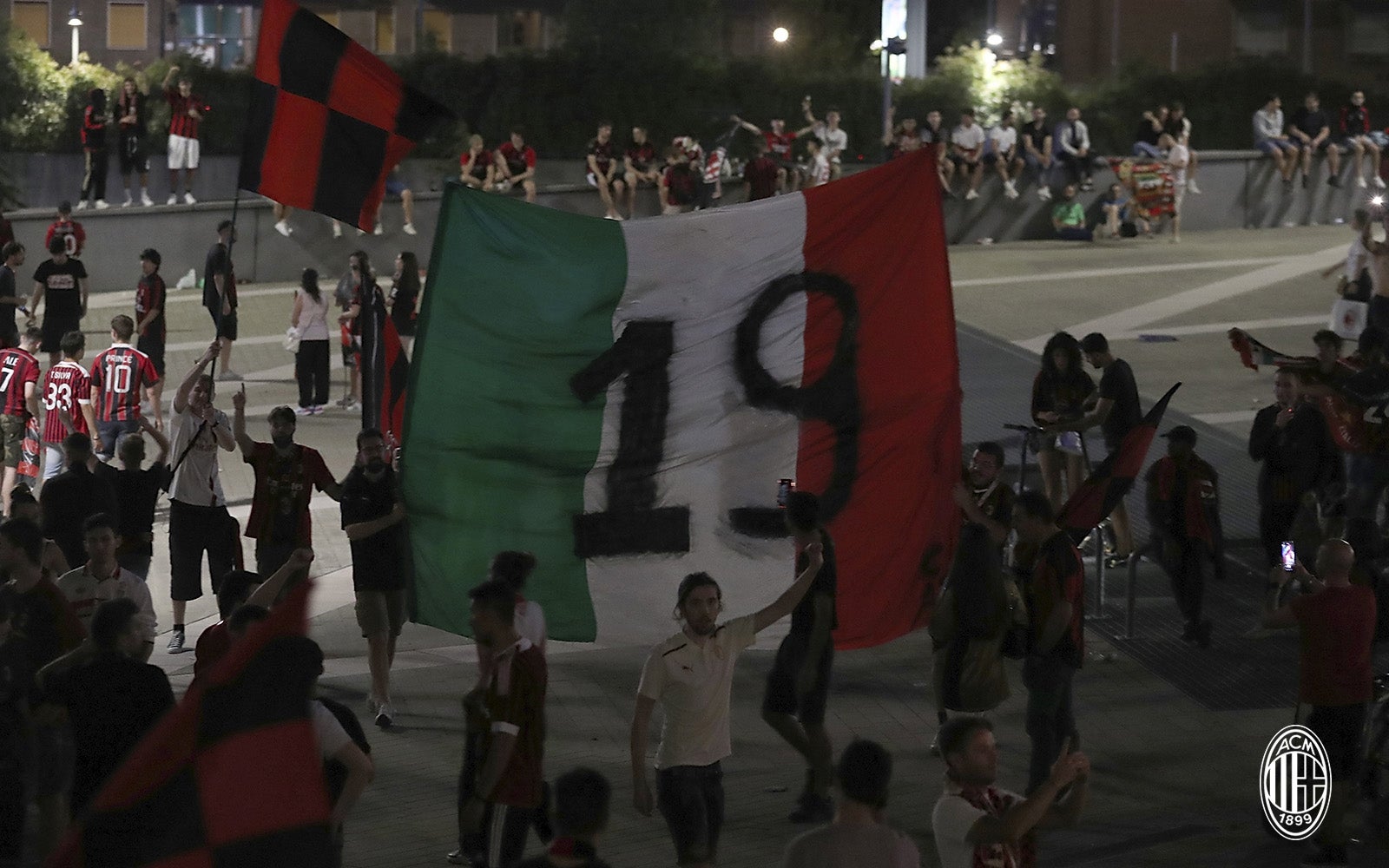 On the rebirth of Milan: "I would not repeat some things that I said in the past, when you become a director you understand many things. I should have been more respectful to the people who did a lot for Milan. In life you make mistakes, the important thing is to learn. But I always say that this is a unique club. We have our own DNA, special fans, and a whole city pushing us. Our culture makes us take not so long to reach a certain level. Balance is fundamental to get back to the top."
On Theo Hernández: "I am proud, Theo has always had unique qualities. I believe he has room for improvement but the improvement he's had in these 3 years is incredible. His path over the last three years has been incredible. Everything we told each other in that bar in Ibiza eventually happened. I didn't tell him we'd win the title. We've thought about it only from this season. Guys like him and Leão have something special inside and when they play together these things happen."
On Tonali: "He has yet to show all his worth. Whoever sees him every day in training knows what Sandro is worth. Those who have played in top clubs know there is a difference between high-level performances in some stadiums compared to others."
On the Scudetto: "Today is the celebration of the guys and the coach. We are all very happy, but you never stop learning. I am young as a director, this is my fourth season, but one never stops learning and young players can give more and more. They have incredible energies inside and many times, they need trust. And that's what Massara and I try to do."
Maldini also had an interview with Sky Italia: "It's very important and deserved. I'll tell you more in the coming days, the first day is all a bit new. I'm a bit more mature than when I won it as a player. The passion for this sport and for Milan unites everything."
On when this Milan was born: "In summer 2019, when I called Massara, Boban and a few players. This year, having had a year like the last one, I started with the idea of going to win the Scudetto. It was an opportunity and now we are here to enjoy it."
On the protagonists: "My version is that the Scudetto is everyone's, also Dani who gave an important hand."
On how this team was born: "You have to come to terms with what happens right now, and then you have to work your way up. The idea was that of a young, fast and brave team. I always say that Milan has tradition and come first because it has a culture of work. It has a different balance from other cities."
On the Scudetto: "We believed in it, it was a restriction given by the Club – not buying Champions but strong players who were lost like Theo and Leão. We worked on the growth of the guys. I used to tell the guys who came to my office that in difficult moments, titles are won with men and not with players."
On how to improve the team: "It's an underrated team. We are giving 100%, but we have room for growth. This has to be the starting point to competing in Europe."
On when the signing on his renewal comes: "Today we celebrate."
On if he shed a tear: "The tears didn't drop but I experienced it with emotion. In difficult times we always lean on family, but a thought also goes to my father and mother who would have been prod."