Theo Hernández had a very lengthy joint interview with girlfriend Zoe to Gazzetta dello Sport's weekend magazine.
The 23-year-old Theo joined Milan in the summer of 2019 from Real Madrid and has since established himself as one of the best left-backs in the world.
The Frenchman fell in love with the Red and Black colors of the Diavolo, but he also found love in his private life, as he's been dating Italian model Zoe Cristofoli. The two had a joint interview with La Gazzetta dello Sport's weekend magazine, SportWeek.
Serena Gentile sat down with the two for a long and interesting couple's interview, which you can read in full below:
The first meeting and the first step.
Theo: "A dinner in Milano, with a mutual friend. She didn't speak, she didn't do anything…"
Zoe: "Because you were speaking?"
Theo: "I asked you about the dog… the next day I wrote to her on Instagram and she didn't answer me, for two weeks she was acting tough."
Zoe: "But I never answer, I don't like meeting guys on social media, I never did it."
Theo: "But then she did it. And I invited her to dinner, and then to dance. And… I took the result home."
Three adjectives each, who starts?
Zoe: "Me: determined, definitely. A little self-centered in the good sense, it is fine, he can afford it (a little less in his private life, a little less please). And then he's good, he's the best person I know."
Theo: "I am very good."
Zoe: "He would never hurt you, he might come up with one of his own stuff but not to hurt you. He just doesn't think about it."
Theo: "She is very good, she supports me in everything I do, when I need something she is there with me. She is beautiful, but not always – less so in the morning. And sometimes she's a bit heavy [laughs] but otherwise she's perfect."
Heavy in the sense of jealous?
Theo: "Yes… a little… but I don't do anything for her to be. But she's heavy anyways…"
Zoe: "He is my boyfriend, it is normal. If I wasn't then it would mean that I didn't care about him."
Zoe, he's going to need to have a flaw too…
Zoe: "He says too many times that I'm heavy…"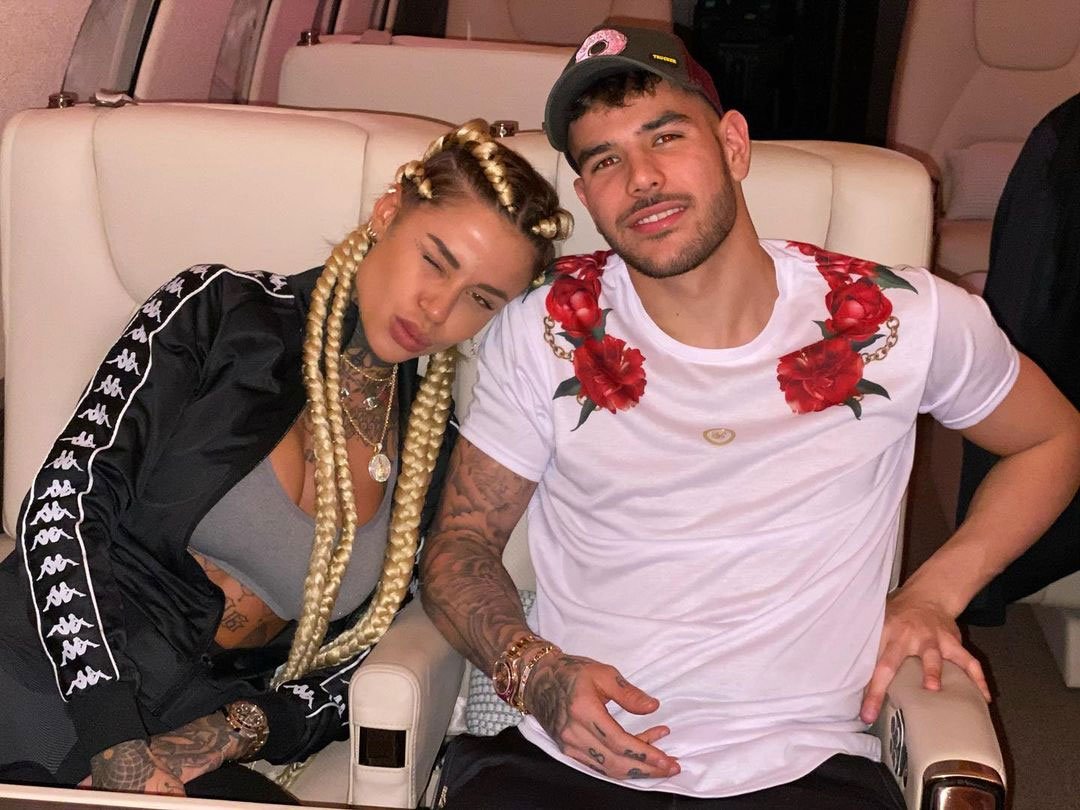 Is home still Lake Como?
Zoe: "Yes, we just moved into a new house. We're full of boxes, but happy with our big family."
Theo: "We have four dogs. I like Milano but I prefer living outside of it, it's more comfortable. The first year alone was not easy. Now I'm happy with Zoe, I feel great and she makes me feel at home."
Who is in charge?
Theo: "Both of us, but me more."
Zoe: "Each in his own things."
And who does the cooking?
Theo: "Nobody… no, she cooks well carbonara and pasta with pesto. I make crepês with Nutella. That's all."
Zoe: "But he does them so very well."
The most beautiful moment of a day?
Theo: "Of a normal day? The siesta."
Zoe: "Tell the truth…"
Theo: "Playing the PlayStation, Fortnite, I can even do it for 5-6-7 hours straight. With Brahim and with my friends from Madrid."
Zoe: "Here, exactly! The best moment for me, on the other hand, is when Theo comes home."
Theo, this is an overhead kick. Please, recover. The perfect evening?
Theo: "Taking Zoe out for dinner when she can. You know that I prefer the sofa and a series on Netflix (I'm watching La Reina del Sur, beautiful). You always want to go to the center, have a snack outside, l'aperitivo [pre-meal drink meant to whet your appetite]."
Zoe: "Always what… there is COVID."
Are you always like this? Dog and cat? Spite and laughter?
Theo: "Yes, I always laugh."
Zoe: "Except when he's pissed off."
Theo: "Few times I'm pissed off…"
After a 3-0 defeat in the derby to Inter, you're pissed…
Theo: "Claro [Of course in Spanish]."
Zoe: "When he's carefree lunatic, laughing and joking, I know that everything is OK. If something is wrong, if something worries him then he shuts down, he walks away. He doesn't talk to me, he deals with everything on his own."
Theo: "Yes, I don't talk too much. But then she smiles at me and passes by me…"
Zoe: "Prior to that, however… but it's OK. When a person gives you also the worst part that it means that you are important."
Derby loss aside, what is sadness?
Theo: "This is a tough one, you go…"
Zoe: "Not having my mom Margaret to support me."
Theo: "This moment, the COVID that keeps me away from my mother Laurence and my brother, and that doesn't allow us to have a normal life."
And happiness?
Zoe: "It is feeling good about simple things, every day, understanding the value of the people you have around you. Happiness starts from there."
Theo: "My family that is doing well, doing well with Zoe and doing well with Milan."
And what is pride?
Theo: "Winning at Milan, this makes me feel proud."
Zoe: "Him winning at Milan, and my steps forward. I've worked a lot, I've been a babysitter, a waitress, a mechanic (of motorcycles), a DJ… sometimes without hope but I was never losing it and today I'm achieving everything I dreamed of doing, little by little."
Do sacrifices pay off in life?
Theo: "I'm still making them. When I was growing up, we didn't have money like we do now. My brother and I worked hard, and now we're happy."
Dreams don't come true if you don't get up every morning and chase them…
Zoe: "I don't know how you can get up every morning and find the strength to train so hard…"
Theo: "Sometimes I just stay in bed. Zoe asks me too, but I can't – I have to work!"
You're not as loco [crazy] as they say…
Zoe: "He alternates between moments of locura [madness in Spanish] and moments of absolute normality."
Theo: "I'm loco, but not the most loco. Samu [Castillejo] is crazier than me. Samu, Brahim and I are always together, we came from Madrid and we love playing tricks on the Italians…"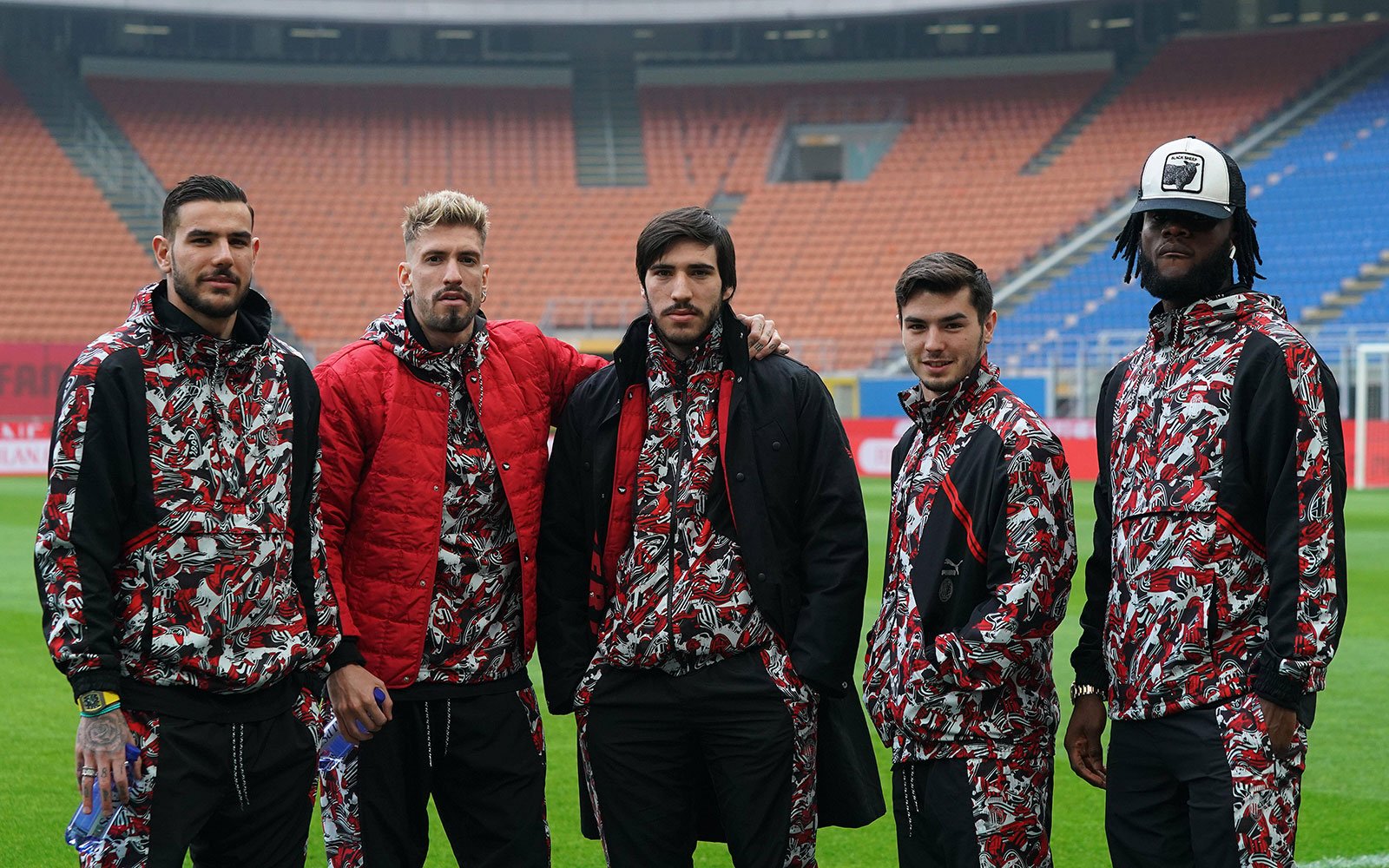 That's also how you create a team, can you tell us one?
Theo: "I'll tell you what I always do to Samu: when he's on the physiotherapy bed, on his stomach, I fill his underwear with massage cream. He sometimes gets mad and… puts mandarins in my shoes."
Zoe, he tortures you with jokes too. And then posts them on social media.
Zoe: "But I respond. One time I was hiding behind the course for an hour, he got so scared."
Theo: "Two days before that, our house had been robbed, I was watching TV and I called her and she didn't respond. I went to the bathroom, got back and heard 'buh!' I took a hit, I got very mad."
Zoe: "We have fun."
Theo, do you take life looking it in the face like when you get the ball and aim for goal?
Theo: "I'm not at that I want to be the best and I have to go right on that path and not settle. I'm like that."
Did Zoe take you to her house in Verona, under the balcony of Romeo and Juliet?
Theo: "Yes, yes, very nice."
Zoe: "Yes what? The only thing he discovered was Spritz. He gave me a walk… to the bar."
Theo: "I don't like walking around too much. I prefer to relax."
Zoe: "Everything tires him out…"
Who puts the music on at home?
Theo: "Me."
But how? You [Zoe] are the DJ…
Theo: "What a DJ… she plays horrible Italian music."
Zoe: "You got to be kidding…"
Theo: "I play the music: Reggaeton (Noel, Ozuna, Karol), beautiful… then a bit of House, Bob Marely, just to be on the safe side. And if I play Flamenco…"
Zoe: "Then it's because there's something to celebrate."
Are you this democratic also in the locker room?
Theo: "No, we take turns there: me, Jolo, Leão who plays rap and Calha who plays Turkish music. You laugh, but it's more beautiful than Italian music…"
Zoe: "Get off it! You know all of 'Sarà Perché Ti Amo'! Let them hear it… every now and then we do Karaoke."
Did you teach her what an offside is?
Zoe: "I've studied, do you want to challenge me?"
Theo: "Sure? Let's hear it."
Zoe: "When a player who is going to shoot on goal, when there is no one on his team…"
Theo: "Mamma mia… where should the player be if I pass the ball to him? Behind or in front of the opposing defender?"
Zoe: "Behind."
Theo: "What if he stays ahead?"
Zoe: "It's offside."
Theo: "What if he stops?"
Zoe: "It's not offside."
Theo: "You are saved. [Applauses]."
Zoe, how do you experience the games?
Zoe: "With some anxiety."
Theo: "Not as much as my mother: she lives 90 minutes in fear of me getting hurt."
Zoe: "Of course, you throw yourself, you throw yourself in a way that always looks like you're broken in pieces. I'm more anxious about the result, because when he goes towards the goal, I know he wants to score, he doesn't think about anything else. And my heart stops."
Here, what do you think about while you're aiming for the goal?
Theo: "I don't think, I go and score goals. I really enjoy scoring goals. I need to score at least 8, one more than last year. Certainly."
Has it always come so easy to you?
Theo: "No, I started here, at Milan. Because Pioli tells me to go forward, to push. And then also to go back. Then I push and when I see the goal, I shoot. Then there's Ibra who shouts, because he wants the ball."
Ibra yells, eh?
Theo: "Ibra has given us courage, he gives us a lot of advice and sometimes also scolds us (but always to motivate us). When I came back from my vacation, he told me: where are you going with 90 kilos here? I was a little bit fat… but he also told me that I'm strong and that I have to become the best, but that I have to work hard. We go after him, and in training we give everything, always. It's been an incredible year, we're having an incredible year, and we all deserve credit."
Pioli is on fire? Is he more simpatico than Zidane?
Theo: "Yes, have you seen the stories? We have fun. He's strong. And Zidane is also simpatico, but speaks less."
He let you go from Real, maybe he didn't understand you?
Theo: "Maybe I was too young, if you don't play then it's hard to demonstrate. Pioli immediately gave me confidence. And I got excited."
How long did it take Maldini to convince you?
Theo: "The time of a caffè. He called me and joined me in Ibiza, I didn't believe it… he's a myth for me, he's always been. And his every word is important. Like Marcelo at Real."
Now we have to convince Deschamps… has he called you?
Theo: "I'm waiting, he hasn't called me yet [and he's made the hand gesture in recent celebrations]. It's a dream for me to play with my brother in the France jersey."
But twice you said 'no' to the youth teams of the French national team?
Theo: "I was small. I didn't realize how important it was. For the past two years, since I've been here, I've also been playing to go to the national team. I always have my phone in hand."
Chapter tattoos.
Theo: "I like them so much."
Zoe: "He would fill them up, but his mother would kill him."
Theo: "The first one was for her and for my brother, their names here on the wrist. Then my cousin and grandparents. These are the most important. Some I did because they were beautiful, like the Geisha on my back. Family is important to me, to everyone maybe…"
Not really for everyone.
Theo: "That's true."
And who is the last one for?
Theo: "[Laughs] A mandala on my butt: it hurt so much, I don't do it anymore. For Zoe, no, I don't do it [a tattoo], it would also weigh my arm."
Zoe, tear him to pieces…
Zoe: "I did it, a small one but I did it. I wrote: 'For you… 19'."
His jersey number… and with tattoos, what number are we at?
Zoe: "I don't know! Tattoos are so much a part of me that I don't know it, I don't see myself full. I see myself clean, normal. Today it's also a job for me, I have a tattoo studio in Turin, because my parents are from Turin. I started out when I was 15, out of rebellion. My parents were separating and I didn't accept not being considered. It was a spite, then it became a ritual. Now, I have no more space. My tattoos are Zoe, without them I wouldn't be me. The most important is the one for my mom, her name on my right shoulder. I'm very close to her, my father was wrong a lot, then in time I forgave him. I've taken steps forward and he's taken steps towards me. If he hadn't made them, it would've been a finished relationship. The other important tattoo is for Ian, my dog."
Theo: "Too heavy. Him too."
Zoe: "Later at home we'll see who is heavy… it's true, he always wants to eat and he barks all the time, but Blu is not heavy?"
Theo: "Blu is my Saint Bernard, he's one-year told, giant and heavy as well."
Zoe: "They may be heavy, but they're better than a lot of people."
Theo: "Surely. Two years ago I had a 3-month-old shepherd dog, he died of a heart attack and I cried for days like a child."
Theo, what kind of child were you?
Theo: "Terrible, my brother and I used to play football all day long, we'd break everything. My mother was desperate, she used to chase us to make us eat. My parents separated when I was little, I was 3-4 years old, I don't remember anything. I never saw my father again, and I don't want to. With mom we left Marseille and moved to Madrid, we made it."
It made you angry with your father…
Theo: "A story can end, these things happen, but when you leave two children with a mother alone can disappear then you don't even deserve to be thought about. My mom is everything to me. I, her, my brother and my nephew Martin will be together 'hasta la muerte', until death."
Let's close with the league, it's beautiful, difficult and unpredictable. Or is it already over?
Theo: "There is Inter, there's us, Roma, Juve. Two years ago there was only Juve. We are there and we will fight until the end. Inter is a good team, but Juve is stronger. No, it's not over, everything is still open. We have already seen the team in first escaping with a lead in points and then the team in second wins the title. This year it's not easy, also against the small teams, the standings counts for little."
Scudetto, a place in the Champions League or [winning] the Europa League: if you have to choose?
Theo: "No, I want everything."
Zoe: "He always wants everything."
If it happens, the Flamenco music will be heard all the way to Milano.