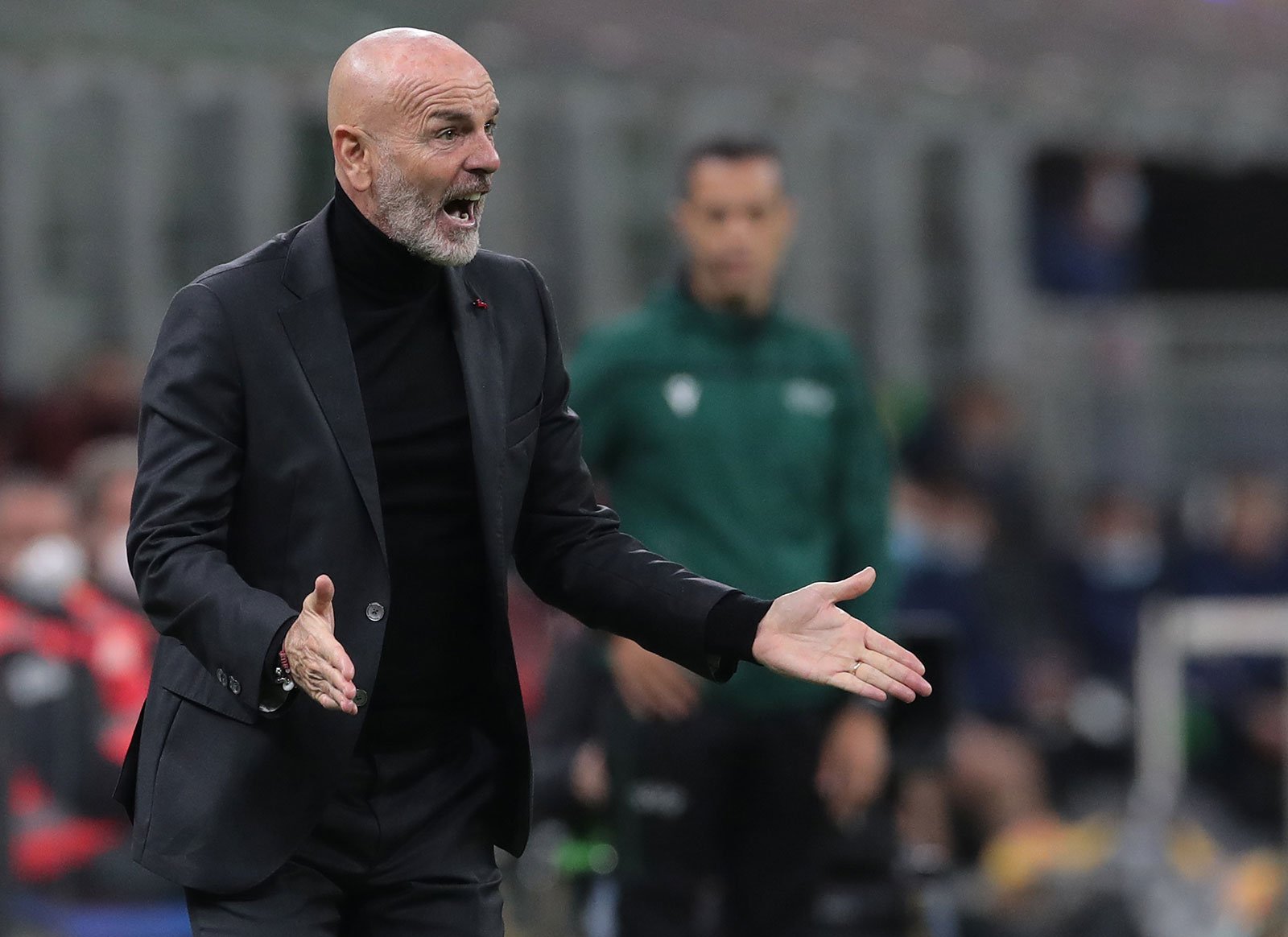 Stefano Pioli was pleased after seeing his team beat Sparta Prague 3-0 at Stadio San Siro but stated Milan have not achieved anything yet.

After drawing Roma 3-3 on Monday, Milan faced Sparta Prague at San Siro in the second Matchday of the Europa League Group Stage on Thursday evening.
From the first minute to the last, the boys of Stefano Pioli dominated, playing good football while making sure Ciprian Tătăruşanu is not tested at all.
Milan found the back of the net three times with Zlatan Ibrahimović (who missed a penalty) assisting Brahim Díaz in the 24′ minute, Diogo Dalot assisting Rafael Leão in the 57′ minute and Ismaël Bennacer assisting Dalot in the 67′ minute.
"The satisfaction lies in the fact that the team knows what it has to do on the pitch and they know how to read the matches," Pioli told Sky Italia. "We were coming off a good performance against Roma where we could have managed some situations better. Today we were good at controlling the game with personality and quality and made good use of the space they gave us.
"An altruistic Milan? I like this definition, all the guys always think about the good of the team, not only on the pitch but also when we are inside Milanello. This must be our base and by playing in this way we can perhaps beat opponents who seem stronger than us. We are Milan and we want to have ambitions.
"24 players have already played out of the 27 in the squad? My team selections will get more and more complicated because we'll play a lot and many players are giving me good responses. The secret is that they work with great availability and compactness and it makes it easier for me to bring them into play. The secret is to have a large squad, that's what we wanted. We know of the difficulties of the season and it is right to use the squad in full.
"The substitution of Ibrahimović on half-time? The relay was already planned. Zlatan is a Champion, probably if I'd asked him he would have wanted to continue playing this game as well, but we have to dose our commitments. We will have a very difficult game on Sunday with little time to recover.
"Tonali? He has taken two steps forward, not just one. He didn't do pre-season with us, he is growing in terms of his condition and in terms of knowing his teammates. I'm very satisfied. He's a very strong player and there is great competition. In midfield we have players like Kessié, Bennacer and Krunić and it is right for the players to play for their place.
"Bennacer? He is growing really a lot, in terms of quality he is improving but he can do even better, in certain choices he can be even more lucid.
"The objectives? The future cannot be predicted, we are very focused on the present. At this moment being satisfaction is normal but we have not done anything yet. We must be concentrated and keep our feet firmly on the ground."
Speaking to MilanTV, Pioli said: "Our goal for this game was to control the game, to understand their approach and we did well to alternate between slower and more direct build-ups because they left a lot of room behind their backline. We played well tonight.
"I'm very fortunate to coach many starters, and going forward my choices will be even more difficult if the guys continue to play so well and always be ready when called upon. We are absolutely on the right path.
"Udinese? Playing so often inevitably takes its toll, mainly on our mental state but also on our physical one. That is why who plays needs to be in perfect shape, and having players who are physically and mentally ready is crucial to our way of playing. Now we don't have much time to recover but we knew it and have prepared. We've got a tough match against a team that is getting less than it deserves, they are physical and technical and last year they caused us a lot of problems at San Siro. We need to be ready.
"The formations? I'm fortunate to have intelligent players who know how to move on the field and they are technically very gifted. We try to avoid giving our opponents any points of reference so we need to ready the field, the starting positions and formation are less important, what matters is how we move and we're doing that very well but can do even better."
Pioli also held a post-match press conference: "We played well, we made good use of the game situations. I'm very satisfied with today's game. Now let's think about the next game.
"Dalot didn't make people miss Theo Hernández? He can play both on the left and on the right, this is an advantage for him and also for the team. Everyone has space. The second-string players gave positives? I have many starters, I have to make choices. I try to field the best possible line-up for every match. Dalot is a strong young guy, as are Brahim, Sandro and all the others. They are all strong and starters.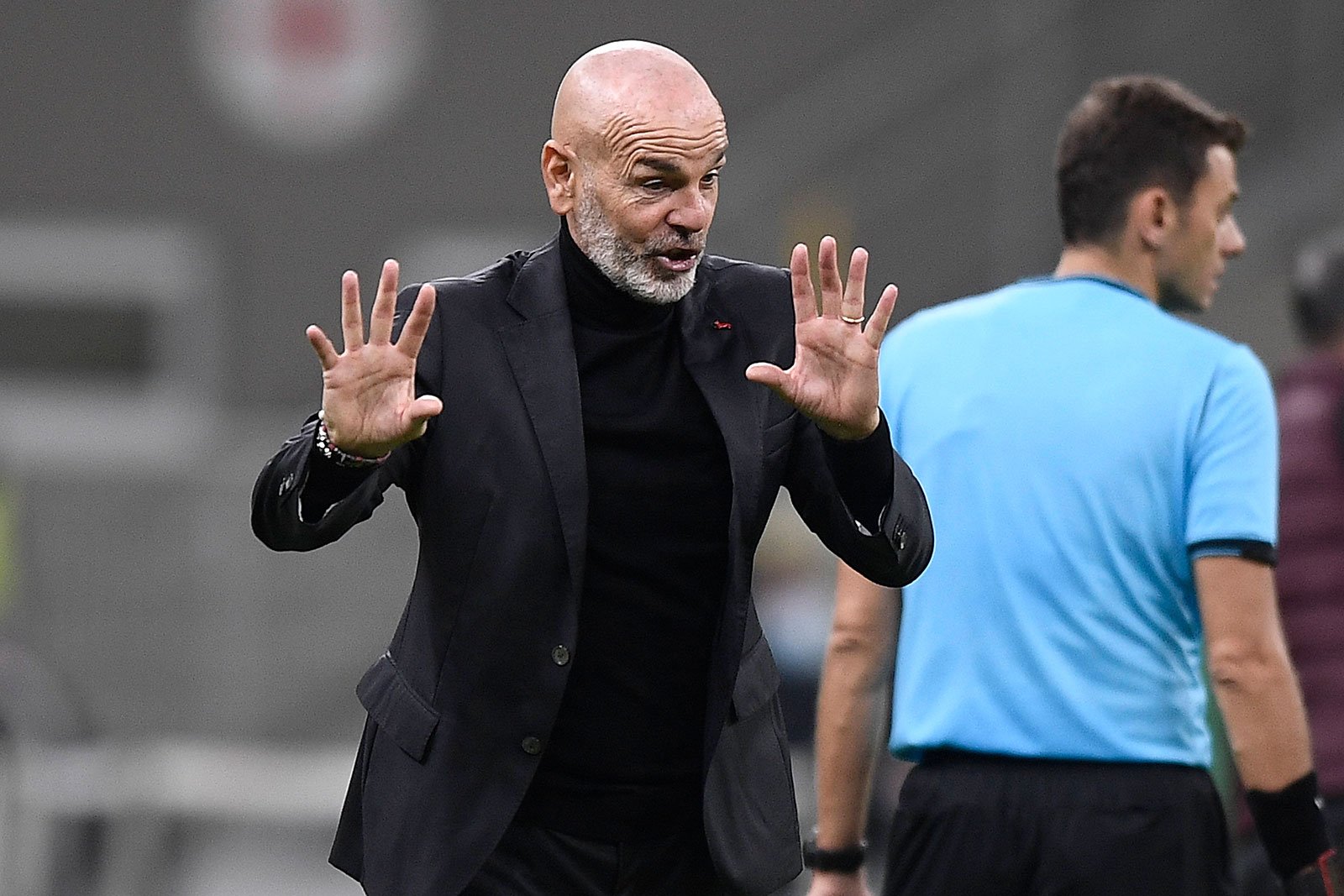 "If such a victory gives serenity about qualifying to the next round? We must always have serenity, accompanied by great determination. We confirmed what we saw in the win in Glasgow but we are still far from ensuring qualification. Now we have little time and we have to prepare for the match against Udinese. They are picking up a few points but they have physicality, intensity and quality.
"If the match against Lille will be the decisive one for the qualification? Tonight we were good. Winning the next one would be a very important step. Lille are a team of talent and speed. We'll have to try to play well. Now we are heading back to Serie A."