Zlatan Ibrahimović has given an extensive interview to SportWeek, talking about his past, present and future, making it clear that his future is undecided – even though one thing is clear: 'I want to make a difference'.
Milan have been a different team since Ibrahimović joined the club back in January – the players seem to have found their element, are more confident when Zlatan is around play a lot better.
However, it's very possible that Ibra will leave Milan once the season is over. CEO Ivan Gazidis is planning another Rossoneri revolution, with Ralf Rangnick coming in the role of coach and sporting director. The German focuses on young players and a veteran like Zlatan, who also earns a considerable salary, may find himself outside of the project.
This week, together with Diletta Leotta, Ibra launched his new app, BuddyFit and he spoke with La Gazzetta dello Sport's magazine, SportWeek about what the future holds for him. Zlatan, who is known for his demanding character, was his usual persona during the interview. "If they are afraid of you, they respect you," he told SportWeek, "you have to raise your voice, be tough when you have a reason to do so" and then added "I'm bad on the outside but inside I'm as good as a cake [laughs]."
But why does Ibra like being bad and antipathic so much?
"You journalists paint me like this. I'm not bad, those who know me know me. When I play, then yes: I'm a lion. But that's passion, it's not bad."
The same one that brought you back to Milan?
"I'm only here for passion, I'm playing for free…"
Did you also say this to Gazidis in the famous face-to-face in Milanello?
"What came out of the famous meeting is 10% of what happened [laughs]. But it wasn't bad. It was a talk for me and for the team. Talk to each other face to face, clearly, to get answers about the situation and about our future."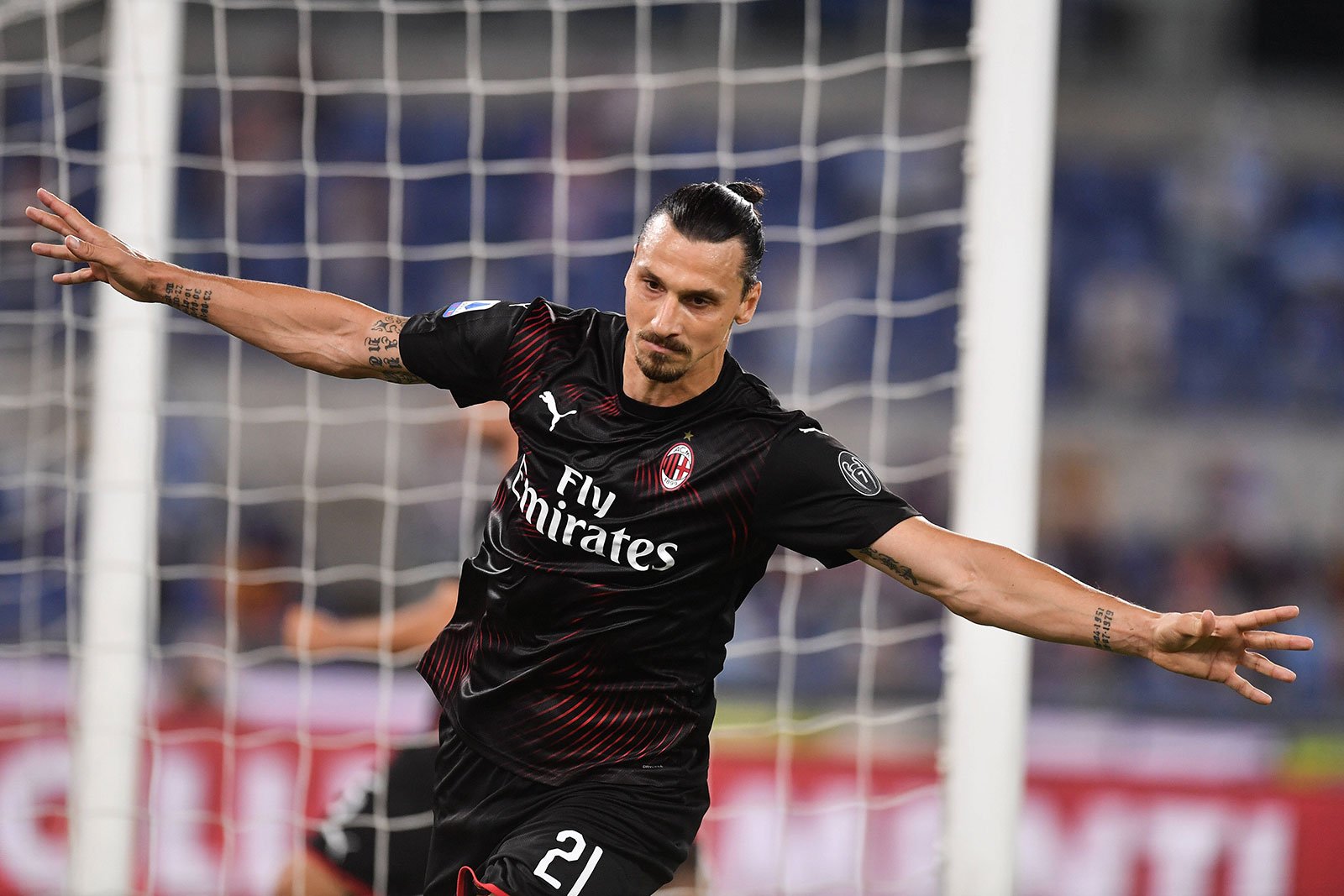 A leader does this. It's called character and yours is not easy. If you are in Chiellini's heart, if you drive Totti crazy, if Del Piero says that Milan would be doing something stupid to let you go, if Berlusconi and Galliani want to take you to Monza… you're less unpleasant than you show…
"Galliani called me: 'You said that this isn't your Milan. 11km from Milano there is your old Milan' [laughs]. I liked it, this is how a sporting director has to work. When he first took me to Milan, he came to my house in Sweden: 'I am not leaving until you come with me'. Helena, my wife, looked at me upset: 'this is crazy, what does he want?' We have to go – I told her – or he wouldn't leave. When you want something, you have to take it. With deeds, not just words."
Let's go back to the leader in you. Are you also a bit of a professor, as Capello says?
"Have you seen The Last Dance, the documentary about Jordan? I'm not saying I'm Jordan, I'm Ibra and he's Jordan… but I see myself in his way of working, in what he demands of himself and of others. A lot of people say that only the game counts. For me, no – how you practice is how you play the game. And I want 200% from my teammates, always, like I want from myself. Not everyone on the pitch is Ibra, that's OK, but you have to bring out the best you can. You can play badly or you can play well, but when I enter the field, I need to feel like I've got someone who's giving the maximum. I don't go to war with someone who runs away, but not everybody is like that."
Is it a question of mentality?
"When I arrived at Juventus, it was 2004. There was a totally different mentality from that of Malmo and of Amsterdam, where I played with Ajax. They respected you, but you were one of many. I still remember a duel between Del Piero and Thuram… Del Piero was a star: he controls the ball and comes in behind Thuram – bam! He knocks him down. I thought: if he touches Del Piero like that, he will kill me. I was a Nobody. All training sessions were like that… tough, tough, tough. Even more beautiful was the first meeting with Capello: he was reading La Gazzetta; for me, La Gazzetta was wow, in Sweden the pink newspaper is Calcio. On the first day of training, I enter the locker room and say 'Good morning Coach'. They told me it was like that… Capello continues reading, changes the page, and takes caffè. 15-20 minutes go by and I don't hear anything back. He closes La Gazzetta and goes out. Fuck, I think. If he's treating me like this, it means that I have to prove I'm here. Here, he made me feel that I was a Nobody. Then he said: 'Do not ask for respect, take it'. And I took it."
And when did you see Moggi?
"A week later, we were training at Sisport near the old Comunale. There were two fields, but the showers were blocked up. When you enter Casa Juve everything is super, but there we were showering Trezeguet, two others guys and me and everything was flooding. I was thinking: how disgusting. Moggi was outside and I said: 'That is not normal, we are Juve'. He said: 'Remember, you are not here to feel good, you are here to win'. And I took this with me: everything is winning."
Is Milano a bit your home?
"My second home. I'm sorry about what happened. 10 years ago it was a different Milano and now it's much nicer, more positive and international. Then this COVID-19 came and it paid a bit, but I hope it recovers quickly. With this mask we all seem sick."
Was Buddyfit born during the lockdown?
"Yes, and it gives you the possibility to train at a distance, with a personal trainer who follows you. For a while we'll be living with Social Distancing, people are afraid of contact. Plus, like a lot of people, they don't like going to the gym. But not everyone has the experience to train alone at home. With this app, you can. And I'll be working out too, I have to work out to feel good, to be happy, and I think that goes for everyone. I want to share my training experience."
You still wake up every morning wanting to work out?
"No, not in the morning… I wake up hard. But when I work out – I work out. I don't know, I like to suffer in training. When I suffer, I feel better. Now I'm 38-years-old, but when I start running at Milanello, I don't have to do any less than others. I have to do more. Because I have this thing in my head – I have to do better than others in everything I do. That's how I grew up. In Malmo, as a child, I wasn't the typical Swede, I was a foreigner to them: big nose, dark hair… the blondes with blue eyes always had an advantage, they didn't have to prove anything. And I had to do more than them to get attention and prove that I was good, and that helped me. Like now, when I hurt my calf before the return and two days later I said: I am fine, I can train with the others. This is Ibra, but they stopped me…"
There's the mean face again, we'll get back to the calf… is feeling foreign called racism?
"What is going on in America? It's not good, it doesn't have to be that way. We're all the same. This is why I like football, football is a religion and it brings everyone together. It doesn't matter where you come from or what your name is."
But also in football you can hear the Buu. Dybala said that if the rules don't change, it's time for the players to do something. For example, leave the field.
"I also think that more serious consequences are needed for certain behaviors and stronger gestures to distance ourselves from those behaviors. Surely a black photo on social media is not enough, as some people believe. It's all fake there. If you do something, you do it and not say it. And to make a difference, not to have a good personal image and more followers. That's why I look mean, but I don't care. I'm not here to tell the whole world that I'm good. I'm good at football, I'm not good – I'm the best. The person I am is another story."
Are you an incurable perfectionist?
"No, everyone wants to be perfect. But perfection is being yourself. We all make myself. When I suck on the pitch I don't say I won't do it again, because it may happen again. But I learn from it. We're all different, it's nice. Look at Tiger Woods, he was 'perfect', then what happened?"
Now with God, the league is perfect. Milan is meaner and definitely stronger…
"It'd be impossible without Ibra, otherwise you'll lose the fans. I have to be there to save the situation. Ibra thinks about it [laughs]. For a player, standing still is terrible. I came to Italy to finish my career with a great club because they were telling me that in America it was too easy. Alright, I came back and… they stopped everything. And I thought, maybe there's something trying to tell me that I should retire…"
But do you retire?
"It's difficult to talk now. Let's see how I am in two months and what happens with the club."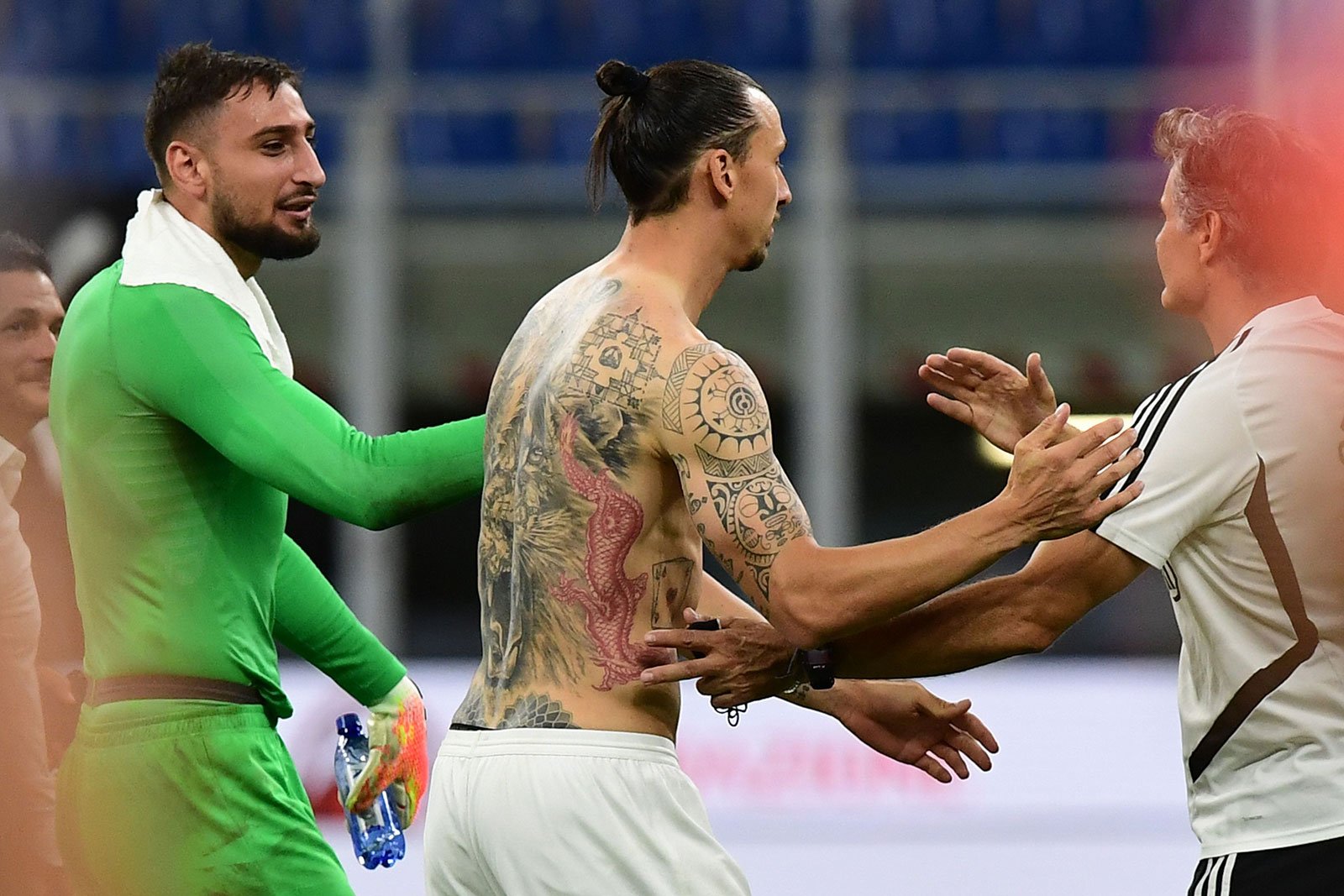 But does the farewell of Boban and almost certainly of Maldini, who brought you back here, weight more or it's the Milan that if all goes well will play in the Europa League?
"Now we have to do the best we can, even in this situation. Then we'll see what happens with this club. Of course, I want to play to win something and feel like I can win. I'm not a mascot. I'd rather not play. I still have a lot of adrenaline, emotion and passion for what I do. I want to make a difference. If this is the situation, it's difficult to see me at Milan next year. I'm honest. I don't know how I'll be in two months. I'm fine and I'm playing, I want to play for something. Ibra is not a Europa League player and Milan is not a Europa League club. Milan play to go to the Champions League and win the Scudetto."
Do you know Rangnick?
"I don't know who he is."
Do you know who wins the Scudetto?
"Before the lockdown I would have said Juventus. Now we all pay for the stop, the physical condition was lost. But Juve has the team with the most quality. Every club is responsible for its investment, right? And they have too much experience. Even if they play badly, they know what they have to do."
It is a tougher ending than usual, therefore unpredictable?
"When everything is beautiful, it's easy to dance. But you have to dance even when it's ugly, we have responsibilities."
But without the music of the stands is it not strange?
"Are you telling Ibra that he doesn't play in a stadium with less than 70k people [laughs]? Yes, the audience plays 50% of the game: it fires you up, whistles you – which I like – it excites you."
It makes you feel like a God. Is that how you feel when you go under the Curva with your arms wide open?
"I feel alive. They are happy, they pray to their God."
Has the new Ibra been born already?
"Let's hope for football and for people who can still enjoy it. But I haven't seen one."
A young player who even remotely resembles you?
"Ibrahimović is the most complete striker there is. I don't see another Ibracadabra at the moment. A 1.96m tall player with the power of Mike Tyson, who can dance like Muhammad Ali and is as fast as Bruce Lee… no, there isn't anyone [laughs]."
The possibility of continuing, but not at Milan?
"I've never closed the doors. But I would go only to a club where I'm in charge, not a place where words are worthless. Besides, I have a lot of things to do. And I have a family too, two ninjas who I hope will soon go to the military…"
Do Maximilian and Vincent play football? How is Ibra the father?
"I'm good, my heart is too big. But with discipline. They hated football when they were little, they always did taekwondo; I'm a black belt. Now they've been playing for a few years, but not in attack. When we play together and I try to teach them something they say they already know everything and that they're better than me…"