Stefano Pioli has spoken ahead of the game against Udinese, talking about Gigio, Hakan, Paquetá, Suso and Zlatan.
Milan are going through a positive moment as they got back-to-back wins against Cagliari in Serie A last week and against SPAL in Coppa Italia in midweek.
In the last three games, the Rossoneri scored five times and kept three clean sheets. Things are looking better for Stefano Pioli's side since the change to a 4-4-2 formation and since Zlatan Ibrahimović has arrived. Tomorrow the Diavolo will look to get another win as they face Udinese at Stadio San Siro, where 60k fans are expected.
"The fact that there is a lot of talk about Ibrahimović, but aside from the Atalanta game Milan have been conceding few goals under me? The team is working very hard and they are finding themselves," Pioli told reporters on Saturday. "We have shifted the formation to something slightly different from what we were doing but what's important is that everyone is working very hard, everyone is ready to press the opponent as soon as we lose possession; and now we need to keep working on this formation with the same strength and our awareness will grow because we are a team that can score. But not conceding goals shows that we have better chances of winning.
"The fact that the fans are close to the team despite the difficulties? Yes, that's absolutely true. The fans are showing fantastic passion, fantastic loyalty to the team, and the team needs this support, the team needs to make the most of this moment and we need to repay our fans, who'll continue to support us even in the toughest times. We need to take the enthusiasm from the fans and transmit it to the field, we need to give back to the fans but we can also take from them, take the energy that they bring to the stadium. Tomorrow is the start of the second of the season and we have to do better than we did in the first half. We need to pick up more wins at home.
"If Milan have recovered considering we took 14 points from 21 in the last 7 games, including the Coppa Italia? Well, we need to make the most of this moment. The team is in good shape mentally and physically. We have a very clear objective, and that is to improve our position in the league. We need to find consistency in our results, we need to pick up important points and we need to make up for the first half, which was not good enough. This is a good chance to start making up for it, because last time round we lost and this is a chance to make a statement of intent.
"If this is a decisive moment ahead of the Derby considering that there are two home games and one in Brescia coming up? Clearly, we need to pick up points as soon as possible. Not reaching 50 points would mean not respecting what this club means. Tomorrow we'll face Udinese, we'll face teams at San Siro four times including Torino in the Coppa Italia. It might not be a decisive moment in the league but it's certainly a very important one for us and we need to start from tomorrow, doing as well as possible.
"The situation of the injured players? When I made my choices on Wednesday, I was hoping to recover a couple of players, unfortunately that has not happened. It is a bit of an emergency, our squad isn't very large at the moment, but the players who are fit are in a good form, they're motivated and they're enough to do well tomorrow.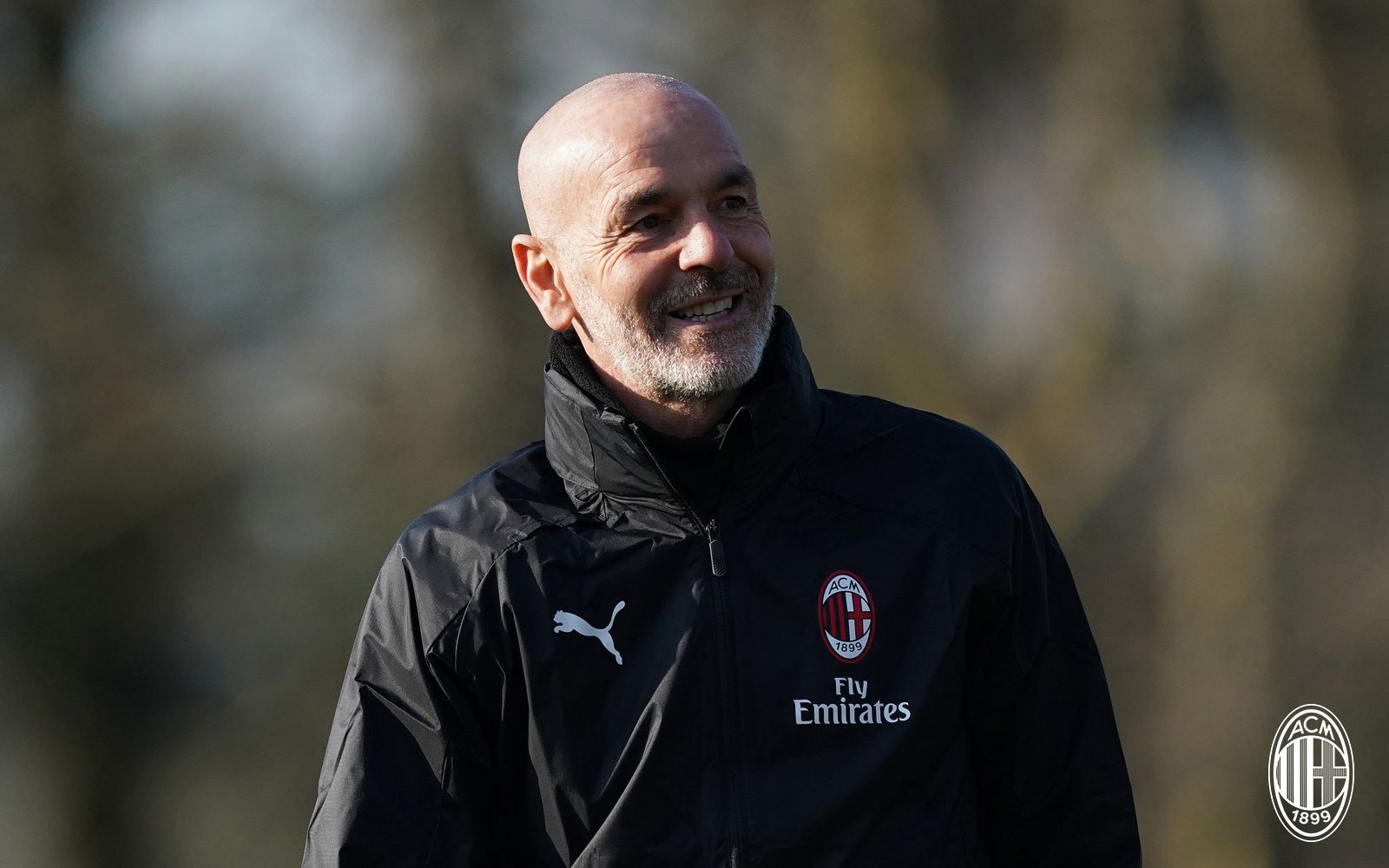 "If Castillejo is a starter in a 4-4-2 after his recent performances? Everyone is a starter, available is available. It depends on how they work on a daily basis, how they do in training and in games. Castillejo needs to find continuity. He started our well with me and then he got injured but he's now showing again that he can be an important player.
"How is Donnarumma doing physically? Gigio is good, he's healthy. He trained today, there are no problems. He's motivated and available.
"If the Ibrahimović effect is working? Ibra is showing that he is not just here as a model… he is an added value to this squad: in terms of his performances on the field but also his attitude in the dressing room and in training. Having Ibra is manna from heaven, having a player like him is always a great advantage. He doesn't even want to lose in keep away in training.
"If the positive streak reliving the tension from the transfer market, considering I said before that I wish I could move time forward to the end of January? There is no tension… Every player available for tomorrow's match, every player in the squad, is working very hard and they are all very determined. We have a very, very important game to play tomorrow, so there's no one thinking about the mercato. Everyone is focused on the game, everyone is fit, everyone is ready, and everyone is determined to win tomorrow.
"If the Ibra effect means that before the team didn't train with determination? Ibra trains with quality, not with anger. He's angry if other players don't train with the same quality. This helps improve the overall level, it helps us perform better on the field – he is an added value. And he was signed for that reason too.
"Was training inferior before? It's that it was inferior, it is that it's improved. The performance on Sunday is based on how you work during the week. We want to pick up more points than we did in the first half of the season. If you want to change, or do better than before, you can't do the same things you did before. We are trying to improve on many small things. In the end, when many small things are together, they can make an important difference.
"If I would suggest to Suso to move to another club? Criticism must stimulate us, it might help us grow, and we must face it with determination and a strong character. I believe in Suso, he has the quality to be an important player.
"How is Paquetá doing mentally and if it's harder to find a position for him in a 4-4-2? Lucas is fine, he is training very well. Obviously, if he's not been chosen to start then he is not going to be 100% happy, but he is working and training very hard. He isn't a true winger, that's true, but at the same I'm not particularly interested in having true wingers. There's a lot of talk about a 4-4-2 but the truth is I'm more interested in the characteristics of each of the players. Paquetá can add depth, whereas Castillejo can add width. So, that is not the issue. The key thing is to have a balanced team and create goal-scoring chances, to have a team that can make the most out of any opportunity that presents itself. Paquetá is a great player.
"How is Çalhanoğlu doing physically and when will Ibrahimović be 100% fit? Hakan has not completely recovered and given that we have a number of games in quick succession, I've chosen not to risk him. I hope he'll be available for the next game. Zlatan is definitely getting closer to 100%, every day he is becoming more agile and quicker… obviously he's hungry to play and just needs to continue training.
"If Begović is the second-choice or third-choice goalkeeper? Begović was signed to be the second-choice 'keeper. From what I've seen in training, he is an excellent player. I'm very happy with Antonio Donnarumma's performance against SPAL, he was ready when called upon, and it's not easy. He's always worked very well, he's always been open and willing. I'm very happy with how he did and with the praise he's received.
"What team do I expect to face tomorrow? Well, since Gotti took over at Udinese they have increased their points-average, they are in good shape. I don't think it'll be fair to consider their Coppa Italia game because they only had a couple of first team players. They have enough potential for the future, they are in a good shape mentally and physically. You can see the hand of the coach, the players on the field are solid, they help each other a lot, they're very hard to overcome and they're very, very good at counter attacking. We need to work as a team and with the right balance.
"What is the secret to the improvement of the defense? I think the secret is having very clear concepts of playing. Every player on the field needs to work with intensity and concentration when we're not in possession. It's very important to pre-empt our marking on our opponents. We have conceded chances that we could have avoided with better communication, better organization and better determination. We need to continue working as a team to make the most of every opportunity we get, whether we are in possession or not.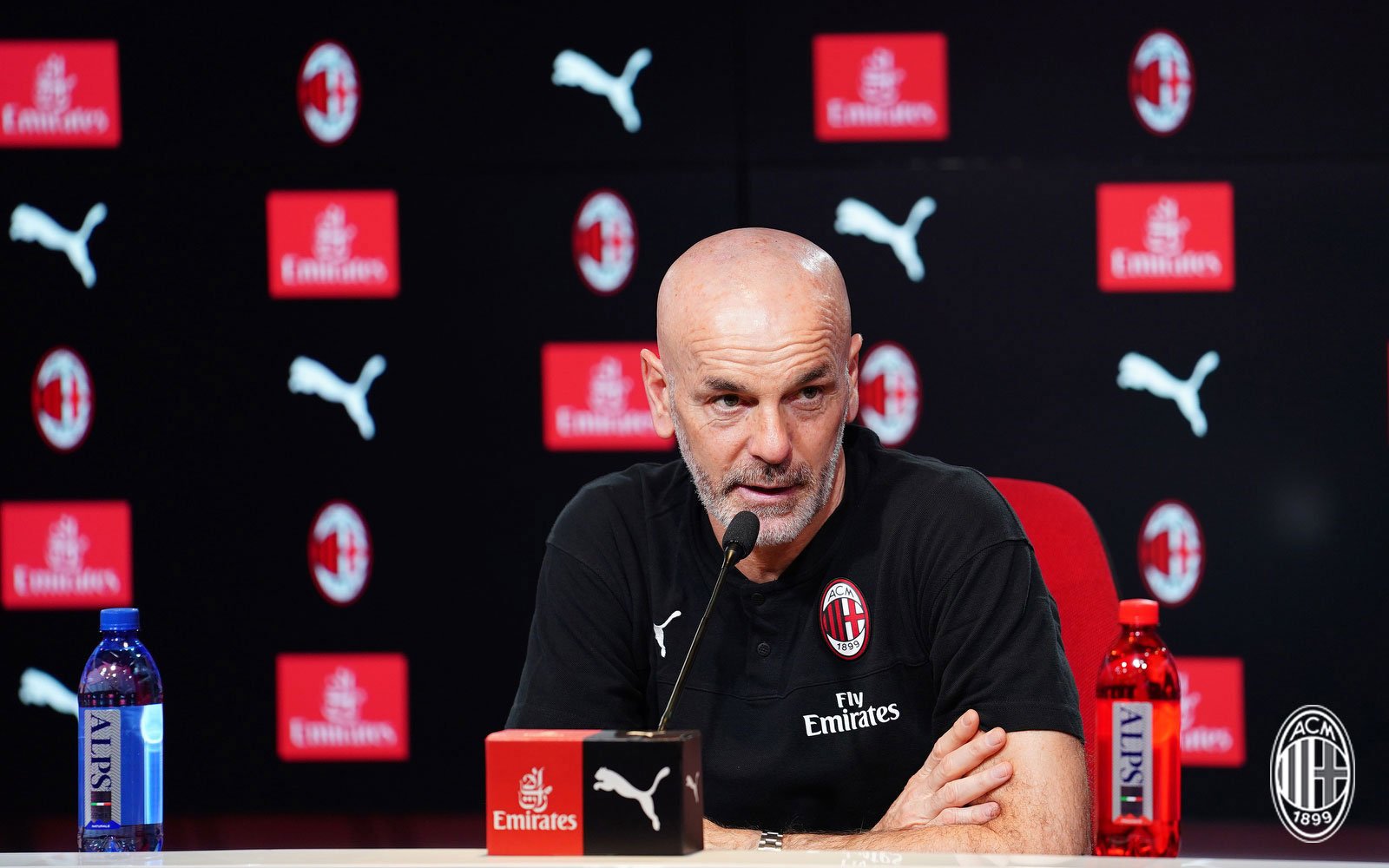 "Aside from the Ibra effect, what is the reason for the step forward for all the players? It's the work we've done, there were a lot of little things that needed to be worked on and improved. If you work in a certain way, you expect certain results. We have worked very well and have improved. The team can continue to improve, there is a large margin for improvement, but we have improved the way we take to the field, we've improved the way we read the game and this has allowed us to grow as a team, and we need to make the most of this moment.
"It doesn't take much to turn a positive moment into a negative one and that means we have to continue working hard to make sure this positive moment continues."