Stefano Pioli saw positives against Napoli and believes Milan could have won, but worries about the standings.
Pioli and Milan were hoping to put the bad spell behind them and finally go back to winning. However, that didn't happen against Napoli at San Siro either.
Hirving Lozano scored on Napoli's first real chance (24′) but his goal was cancelled out by a marvelous Giacomo Bonaventura shot in the 29′ minute.
Milan and Napoli played on level terms and draw was the right result. Both sides were equally mediocre and did not do enough to win. In fact, both the Rossoneri and the Partenopei seemed more concerned with not losing than with winning. In the end, both remain in a deep, deep crisis.
"I was sure we'd put in the right performance, the boys worked with attention," Pioli told Sky Italia after the match. "We fought against a very strong team, even when missing some important players, but those who stepped in did very well. I wish we'd have scored another goal, because we had the chances and were just centimeters away from getting the victory.
"The group? Over the last two weeks, the team has been training with a great attitude and focus, well aware of the situation we are currently in. Of course, it takes time to do some work and we've been together for 45 days, albeit with two breaks for international duty. I liked the performances recently and we only narrowly missed out on the full result. We're starting to play like a team now.
"Piątek? He worked hard for the team today and had his chances. The important thing is to keep creating scoring opportunities. We know that with strikers, they go through these periods when it doesn't go in. He needs to react, believe in himself and fight a bit harder, but I am satisfied with the work he is doing. The goal is important for a striker, also for us. Ultimately, the draw is the right result, but we could've won it
"The mistakes made? 45 days are very few. If we consider when I started the season, we'd technically now be in mid-August and in those circumstances, I would be very happy with these performances. Unfortunately, we're not in mid-August and the fixture list didn't help, as we faced four or five of the best teams in Serie A. We played on par against Lazio and Juventus, we were only outplayed against Roma, but otherwise we had our say and I hope those performances boost our self-belief. The boys have to understand that we have certain values as long as we work as a team.
"Bonaventura? He is an intelligent player who knows when to wait, when to attack, when to start the run. We need more players with his experience and tactical nous, so now we just hope he can maintain his fitness levels.
"The moment? The psychological moment cannot be the best, we cannot have that serenity that would allow us to express ourselves at our best. The fact that we shoot so much is significant for our offensive phase, we can and we must work even better.
"Ibrahimović? Good evening…"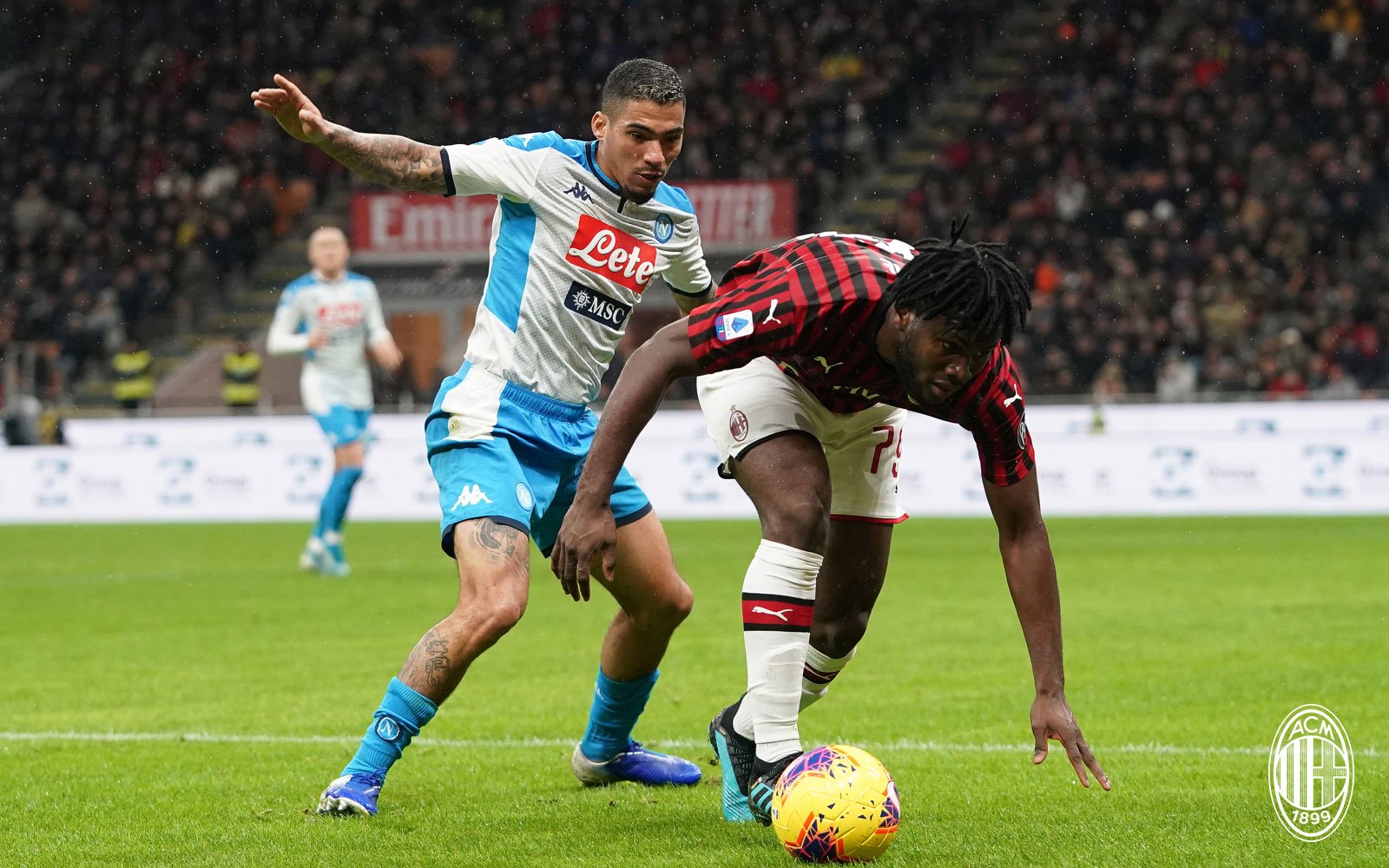 Speaking in the post-match press conference, Pioli said: "If I'm more satisfied with the performance or worried about the standings? We could've managed the ball better, but we played the game well, with many absences and many difficulties. The team fought for 95 minutes. Clearly, the league table worries us, but we are aware of it. I see in the boys a great sense of responsibility, I'm confident for the future.
"The drop in concentration after an hour? I don't think it's correct [that it happened]… let's not be fooled by the last 5-6 minutes in which we suffered. I think it may be normal from a mental point of view, because the standings is what it is and we lost so many games in the final minutes.
"The attack that fails to produce? We must score more, we enter the penalty area a lot. We will find a way to be more effective. If I expect a reinforcement in attack? From now until the mercato there are still four games left. The team and I must remain focused on this. The dialogue is continuous with the club, we'll see in January.
"If Piątek may need a Matchday of rest? Piątek worked well for the team both this Matchday and last Matchday. He had situations to score and failed. The attackers also go through these negative moments in the scoring phase, unfortunately. We'll see what choices we can make with a view to next Sunday.
"Napoli? They are changing a lot, they are a very difficult opponent to pick up. We worked a lot on trying to be compact and trying to be aggressive. I think we had a good game, with a few too many mistakes in the second half.
"The positive side? It is a performance that gives us morale and must convince us that the work we are doing is the right one. The team and I have been working for 45 days and if it were August 10 then everyone would say that we're doing a good job. We all feel the need to win matches and I think the team has a chance to do well and it won't be easy. The difficult cycle is over, but Parma and Bologna won't be easy away games. If we want to spend a better Christmas in a better moment than the current one then we have to get a lot of points.
"Bonaventura is one of the few strong players of Milan? I don't think he's one of the few strong players available. I think he's a strong player and he's intelligent. I love much less to coach the less intelligent players. He's fine and he's better. Biglia meanwhile played despite having a fairly serious physical problem in the last days.
"If the Milan of the future will focus more on quality or on balance? I believe that quality is very important, but I believe we cannot ignore the balance either. The more players we have in the offensive half of the pitch, the better."
In his interview with MilanTV, Pioli said: "We surely dominated the game. We encountered a team which isn't going through a pleasant phase but they have players with good quality and personality. It was inevitable to concede some chances but we played well. We played in a determined and careful manner today, creating lots of chances which could have led to at least two goals. It's also true they had their chances but we have to focus on our performance which is gradually improving.
"Also, some important players were unavailable today but the team responded well including those that came on from the bench. I was sure they would perform well and these are good signs. Obviously it's not enough given we are almost in December, so we can and should do more in order to gain more points in our upcoming games.
"Bonaventura? Jack played a quality game, I always say that in order to score two things are needed: quality and determination. If you notice, when Jack took the shot, he used all his strength to score. He has these qualities but then again, playing for Milan entails these characteristics.
"We have to be determined and fight for the end result, work hard during the week to obtain our result because we need our splendid fans deserve it too seeing how they cheered us on, the great crowd and the will to support us no matter the situation even though lately we have not given them great joy. We have great responsibility towards them. I believe the guys reacted well today and in our recent games with great determination, dignity and the will to overcome this difficult moment."