Riccardo Montolivo has shed some light on the end of his Milan career, calling the last year and a half with the Rossoneri 'an ordeal', as he announced his retirement from football.
After seven years with Milan, the contract of Riccardo Montolivo expired at the end of the last season. The former Italy midfielder was one of the most heavily-criticized players of the Rossoneri, and today he announced his decision to retire.
From now on, Montolivo will only play with his daughter Mariam and son Mathias. It's now time for the next chapter in the story of Riccardo, who was born on January 18, 1985, in Milano, where his dad worked as an anesthetist. "And here I live, with my family. What I will do now, I don't know, I have to think about it," he said in an interview with il Corriere della Sera's Giampiero Timossi. His last game was on May 13, 2018, Atalanta-Milan.
Will your last professional game remain as it is?
"Yes. In that stadium, where I made by Serie A debut with Atalanta, against Lecce, in 2004."
More than 15 years have passed. Do you remember how you slept the night before?
"I didn't sleep much, especially since at the time my roommate in the ritiro was Gautieri, and with him there was little sleep…"
Other nights, dates, matches and water divides: Saturday, December 22 2018, Milan-Fiorentina ends 0-1, Gattuso prefers to play a fullback in front of the defense (Calabria) rather than let you play. Did you not sleep that night because of anger?
"No, at that point t seemed obvious to me that the problem wasn't me. And that the answers to my questions would never come."
Didn't you do anything?
"I talked to the coach. He told me that the data from my tests was not at the level of my teammates. It would've been impossible considering I wasn't allowed to train with the group until mid-November. To justify my call-up, then, Gattuso referred to the unavailability of Brescianini and Torrasi, two Primavera players. Almost as if he had to apologize."
What happened when you came to training?
"After the keep away with the team, I was invited to train, often alone, sometimes with Halilović or with the youth of the Primavera."
What happened with Gattuso?
"For me, nothing. But I couldn't explain this situation and I never got any answers."
A difficult start for your relationship?
"No, actually. In November 2017, when he replaced Montella, Gattuso called me and some other more experienced players to ask and get the right support."
You hadn't been the captain of Milan for a few months…
"Since the previous summer, coach Montella, director of sport Mirabelli. They are the ones who after Bonucci's arrival told me that I should give him the captain's armband. I replied that it didn't seem like a good idea, because was Milan was a great club, it had delicate balances. Other teammates like Bonaventura would have played that role better and in any case, the decision had to be taken in the dressing room."
What did they say?
"That there was no discussion, it was the choice of the then President Yonghong Li. I got the same answer from Bonucci."
So it wasn't you who went to give the armband to him?
"No."
In 2017, one of Mirabelli's moves was the arrival of Biglia. Was this the end of the Montolivo Milanista career?
"If so, then no one has ever told me that. Biglia was an important signing."
He is only a year younger than you…
"I don't discuss that. There could've been a change in hierarchies, he could've been the starter and I could've been the back-up."
 Another year, end of July 2018: why did you not leave with the teammates for the USA?
"It was never explained to me. The MilanLab data confirmed my excellent condition, but evidently it was not the problem. The decision was communicated to me by the Team Manager, with a text message the day before the departure."
Did you also talk to the new management about it?
"I also talked about with Leonardo and Maldini, everyone told me that I had become the third-choice, which I had to understand. But it was a sense of indolence, the thing that depressed me the most. Then, after the Milan-Fiorentina incident, it seemed clear to be that I was no longer the third choice. Perhaps, I had become the ninth choice."
Another key date: May 9 2018, the final of the Coppa Italia against Juventus. You enter at 4-0. What do you think?
"It was certainly not a manifestation of esteem and affection."
But you stayed, you understood…
"I stayed for different reasons. At the end of July, after not being called-up for the tour, there were only a handful of days left for the end of the transfer market, which ended that summer in Ferragosto."
In the following January?
"A drip of rumours had begun. I was fine, I am fine, but someone started not to believe it: as if they didn't want to contradict Milan and bet on me. Anyways, let's be clear: I've never refused a transfer."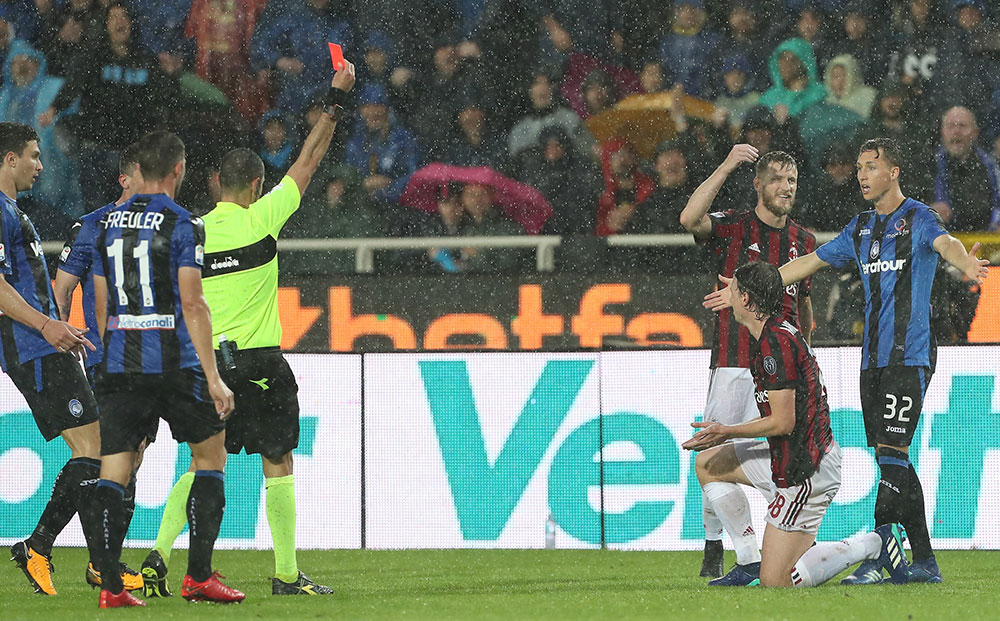 Did you arrive at the right place at the wrong time, becoming the symbolic captain of the Milanese decadence?
"Maybe… 10 days later Ibra and Thiago Silva were sold. And then I think back to the goal in the first derby: nice, really, but disallowed for a non-existent foul. Maybe it was a signal."
When will you meet Gattuso and what will you tell him?
"Maybe I'll say goodbye. But I remember that he told me: 'I would not have reacted like this to this situation'. Evidently, we are different."
Montolivo also had an interview with Ivan Zazzaroni of il Corriere dello Sport, where he discussed many of the same things but revealed some more details about what happened. "At the end I also received the compliments of the coach, and do you know what he added…?" Riccardo said. "That in my place he would've been crazy. And I felt like I was being mocked once more…
"33, I played for the last time in May 2018, at Atleti Azzurri d'Italia, the same stadium where I had started playing 16 years before. Two, seven, seven. Two seasons at Atalanta, seven at Fiorentina and seven at Milan, even if the last year and a half was an ordeal: being put on the sidelines, answers never given, truth circumvented or denied, strange oversight, carelessness… Grudge…? No, I don't hold grudge. Those who has been wrong with me, those who have disrespected me, and repeatedly, will perhaps come to terms with their conscience.
"I have never made a mess because education and respect are values with which I grew up. I have a solid moral character in terms of tolerance, even if someone has really exaggerated with me. I didn't give interviews, I didn't look for easy shores, because for me Milan always had to prevail. I was like that, if I had gone to war I'd probably have achieved something but I wouldn't have been able to look in the mirror anymore… I had a surreal experience."
Tell us…
"At the end of a season in which in January I had practically stopped playing, not because of my will or due to physical problem, the coach told me that I'd be a part of the group even if I lose centrality. I agreed to get back in the game, I was on the last year of my contract. Shortly before leaving for the tour in the United States, however, I received a text message from the team manager, the former referee Romeo: 'You are not coming'. Reasons and explanations – zero. Elliott took over from the Chinese, at the end of July Leonardo and Maldini took the place of Mirabelli and inherited my situation. Leonardo in some way reassured me, and from that moment on I stopped being considered available. They let me train alone, alone or together with Halilović. I just took part in the keep away games. In the matches between the first team and the Primavera, I always played with the latter and I was used in all roles except my own. I specify that the July tests at MilanLab had confirmed that I was doing very well, the best physical results I ever had."
Is there anything else?
"In a scattered order… Juve-Milan 4-0, the final of the Coppa Italia, the coach let me enter in the 80′ minute. Maybe to try to reverse the result…"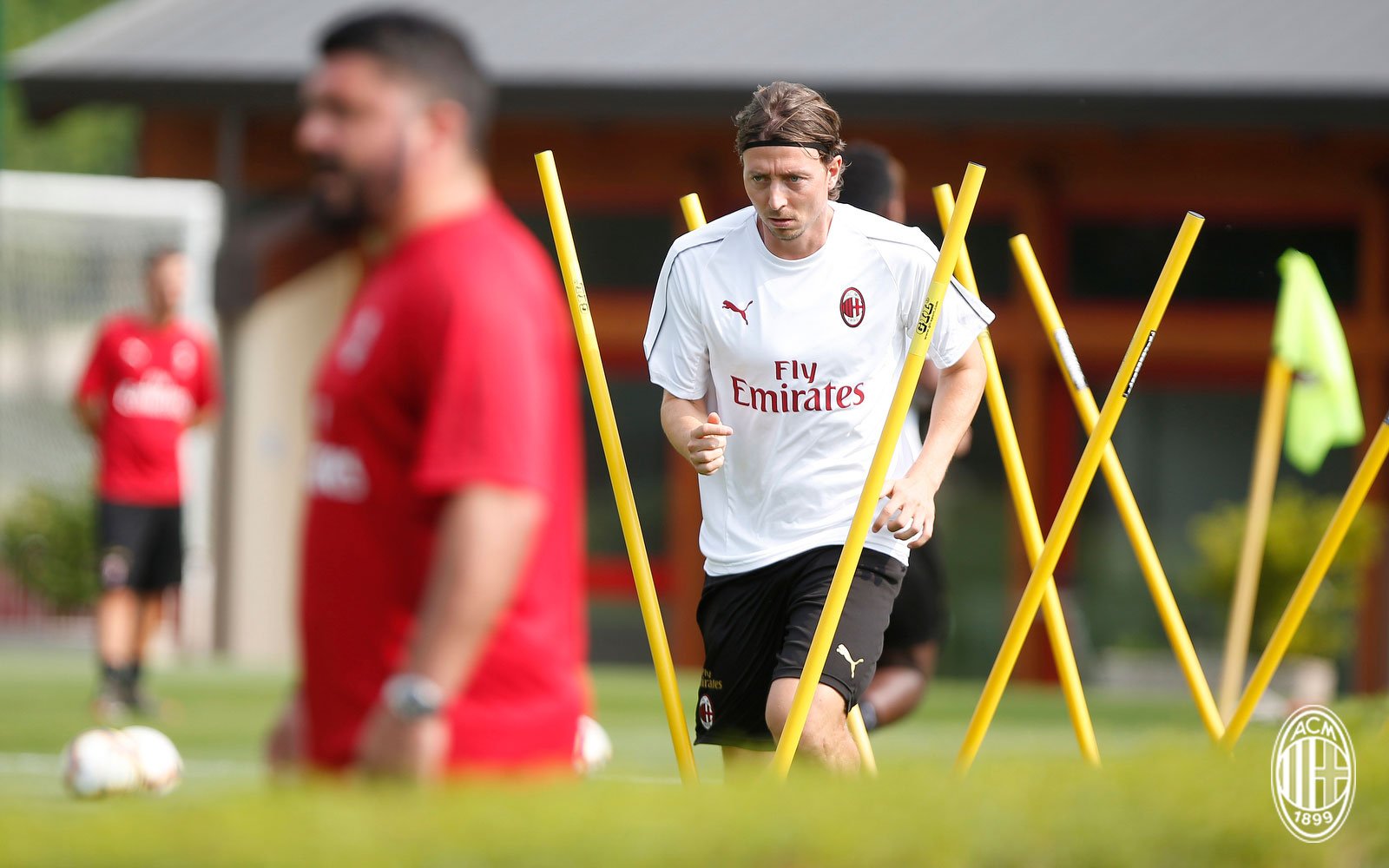 You were the captain of Milan. I remember you had to leave the armband to Bonucci…
"It wasn't me who gave it to him. They told me that Yonghong Li had decided that the armband would be passed to one of the new signings. When they told me about it, I explained that I found it unfair, that they were making a big mistake because there are hierarchies in the dressing room that should always be respected. I named Bonaventura and Romagnoli. Nothing, Bonucci."
And what did Mirabelli say to you?
"Simply that it was a decision by the President."
A remarkable answer…
"Like the explanation that was given by Gattuso when he called me up for the first time, 'because Brescianini and Torrasi are injured'. Brescianini and Torrasi, we are talking about two Primavera players and they were not even aggregated to the first team. But I think the maximum was reached when Biglia was out and I was on the bench, José Mauri played centrally and Calabria, a fullback, played mezz'ala. At a certain point, José Mauri asked for a substitute and the coach moved Calabria centrally and Çalhanoğlu played mezz'ala. After that incident, I tried to ask Leonardo for his explanations, his answer was this: 'It was the decision of the coach'. He had said that I had no minutes [in my legs]. But how could I have minutes if he never put me in…? I never imagined being able to have such an experience."
In January you could have asked to be transferred…
"Some teams came knocking, even from outside [of Italy]. As soon as they were informed that I hadn't played in over a year, they disappeared. Let me be clear that I never rejected any offer. I was ready to leave, though I suspect someone feared that I was broken because there could be no other plausible explanation. But I was fine."
Did your teammates ever moved a finger in your defense? After all you were still the captain of Milan…
"In today's football, everyone thinks for themselves, these are seasons of precariousness, of spaces to be conquered and not given up. Solidarity, the sense of the group, it's stuff of the past… And anyways, they couldn't have achieved anything. I myself, after the first meeting, stopped chasing empty words: the facts were enough for me."
Some people say that it was Mirabelli who suggested Gattuso to put you on the sidelines to 'protect' and justify the purchase of Biglia, who is only a year younger than you and cost €24m. I don't forget, however, that you were disliked by most of the fans and that the press has never been too benevolent with you…
"What Mirabelli did or said, you shouldn't ask me, since he's still active. As for the whistles and the indifference of the press, it's all true: I was the fact, the image of the decadent Milan… a person close to me told me that I should have grasped and interpreted a very clear signal."
Which is?
"The goal that was cancelled in the first Derby for a foul on the goalkeeper committed by an Inter player. It's also true that a few days later I also scored in the national team."
When did you decide to leave football? I don't ask you why…
"I can repeat myself that they I've been condemned to retire. And I haven't had a chance to say goodbye to the fans after 7 years…"