Fabio Capello has spoken ahead of tomorrow's Juventus-Milan game at the Allianz Stadium, saying the Diavolo need to plan over time 'buying 2-3 elements of excellent quality every summer'.
The Rossoneri take on the Bianconeri tomorrow at 20:45 CET away from home, and Fabio Capello gave an interview to La Gazzetta dello Sport's Stefano Boldrini ahead of the game, which is Matchday 12.
Capello has a vast and very important history with both Milan and Juventus: He played for the Old Lady from 1970 to 1976 and coached them in 2004-2006. For the Diavolo, he played from 1976 to 1980, before coaching in 1991 to 1996 and from 1997 to 1998. He won 14 trophies with Milan and Juve as a player and coach, not including the two revoked Juve Scudetti in 2005 and 2006.
You can read the fully-translated interview below:
Fabio Capello, why is there today this gap between Juventus and Milan, of 16 points after 11 Matchdays?
"Juventus have strengthened year after year, taking advantage of the weaknesses of the opponents. With the growth in Europe, Juventus have become a welcome destination for big stars, see Ronaldo. Only Napoli tried to oppose, but the difference technically and in the means eventually made the challenge impossible. Today there's Inter, who have strengthened with the Suning group behind them and can afford to make important investments."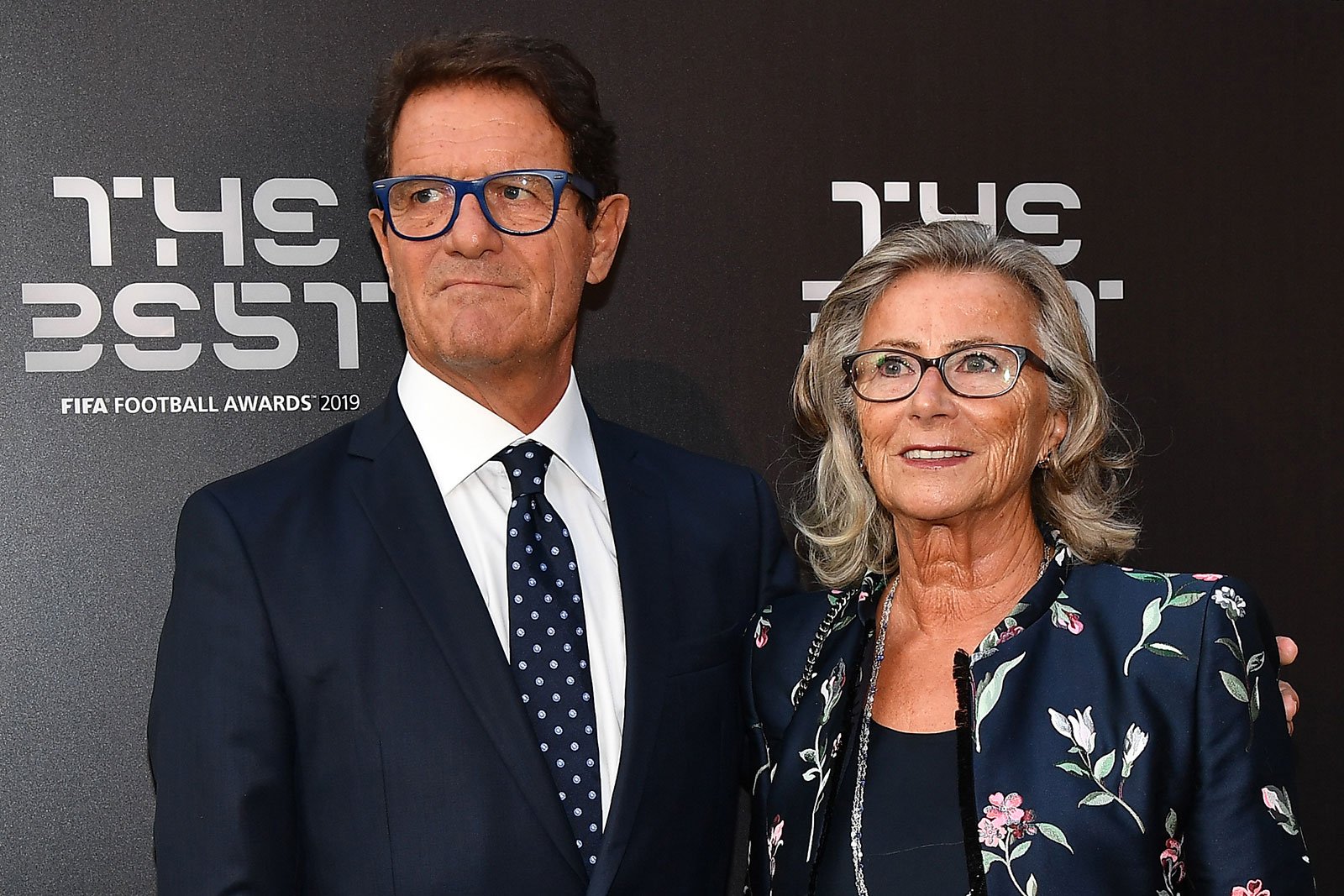 At the moment, Milan cannot hold their own on an economic level…
"Milan had the misfortune to be sold to someone who did not have the resources to manage a world-class club. Now there is the Elliott fund, which gives priority to the accounts and resolving the previous debts. They are trying to build something, but the choices of some players turned out to be wrong. It takes people 'da Milan'."
Who are the players 'da Milan' who have arrived recently?
"Theo Hernández and Leão."
What's the policy to follow then?
"Planning over time, buying 2-3 elements of excellent quality every summer."
The seasonal objective?
"Fighting match after match and be realistic. The current Milan cannot afford to dream."
In a few months, three coaches: Gattuso, Giampaolo and Pioli. Aren't there too many of them?
"Certainly it doesn't help to find the right path. We must have patience and understand that too many changes destabilize the environment."
Gattuso finished fifth with a point from the Champions League: didn't he deserve to stay?
"He worked very well. I think the underlying problem was the difference in views."
Giampaolo was signed in July and fired in October: why not give him more time?
"I think Giampaolo paid for being considered too fundamentalist. Perhaps he did not properly evaluate the available players and thinking about football in one way does not help in these cases."
From the MLS they say that Ibrahimović could return…
"It would be a good move, because Ibra does not come just to spend the winter. In Italy, he can still make a difference. I know him well and I'm sure that if he returns to Serie A, he would try to be a protagonist."
A characteristic of him?
"He is an intelligent man and of personality. I told him 'Zlatan, you have to improve your header and how to set up a shot'. He understand and began to work on these technical aspects, showing great humility. Different characters and people, but also Seedorf behaved like that."
Juventus is the only Italian club that does well in Europe…
"The victory in Moscow, against a side that is certainly not top-level, has shown that Sarri knows how to be practical. In recent months I have been impressed with his management because he did not want to impose his ideas at all costs, but he sought a compromise between his philosophy and the characteristics of his squad. If Allegri had have won like that in Moscow, he would've been criticized. I instead say 'good for Sarri,' because he recognizes the importance of results."
Higuaín is surprising everyone…
"I am not surprised because I know him well and I'm happy for him. He wanted to prove that he is still useful and important for Juventus."
Higuaín has always been judged with goals, but the backheel in Moscow and other situations tell that there's something more in his repertoire…
"He has vision of the game and he makes teams win. In my Real Madrid he was important and he was young. Now he has more experience and he's improved."
De Ligt goes between praise and some criticism…
"We need to give him time, but he has remarkable qualities. Perhaps in his first season in the Italian league he would have needed to find Chiellini at his side. He would've helped him."
Pjanić with Sarri seems even more decisive…
"He has never been in question. He has immense qualities. Now it's said that he touches the ball more, but for me what matters is always playing vertically and he's always had this gift. The same discourse concerns Bonucci, who's another one who is able to go deep. It takes technique and courage to do it."
Ronaldo's season?
"In the box he remains the best in the world, but physically I don't see him as strong as a year ago, and this explains why Sarri took him off in Moscow. The management of a 34-year old is important."
In Europe, 5 points out of 18 in the last round: we keep getting beat…
"The reason is very simple: in Europe, we run more and the referees break up the game less. We are weak, especially on the athletic level."