Franck Kessié has stated that the penalty-taker will remain Piątek also under Pioli and that 'we are ready to give our best, mentally we are strong and fired-up to give even more'.
Milan will return to the pitch of the San Siro on Sunday, after a very long international break, and they will take on Lecce for Stefano Pioli's debut.
It remains to be seen who Pioli will favor in midfield, but it's possible one of the players he will rely on is Kessié, who has now experienced four coaches in his three seasons at Milan.
"The change of coach? We heard the news while I was with the national team," Kessié said to Sportmediaset in an interview today. "We are players and we must always give the maximum, regardless of the coach or staff chosen, reacting like professionals. What didn't work in the first games? Giampaolo gave a system of play, but some time was lacking to do what he wanted. When you wear the Milan shirt, however, there's no time, because there's pressure. I'm sorry for the coach.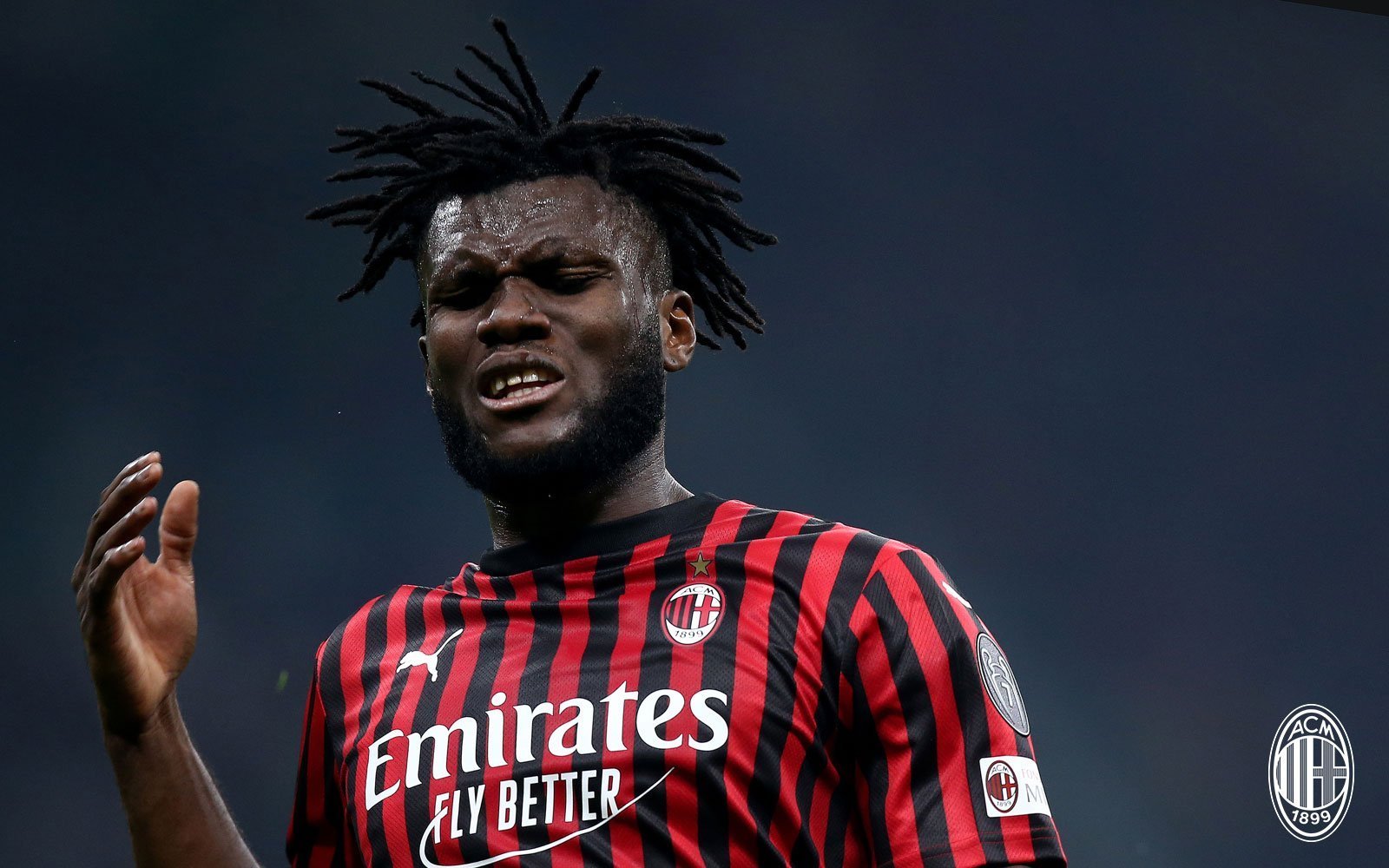 "If Giampaolo's football was so difficult? There was a lot of work to do, but it takes time to do everything. Giampaolo started coaching without having a few players, we arrived later and had to be integrated later. Pioli? I've never worked with him and now I have this possibility. I have to see what the coach wants to do in order to do it on the pitch.
"The season so far? We are ready to give our best, mentally we are strong and fired-up to give even more. We started badly, now we have to fight to the end to fight for the objective. We have to turn the page on Sunday? We are determined. We were with Giampaolo as well, only time was lacking. We're the same players as last year, we have to give our all and fight to the end.
"Who is the penalty taker now between Piątek and I? The coach said the penalty taker is the striker, because the penalty gives confidence to the striker. When the attacker doesn't score then he needs to score 1-2 goals to feel better. My relationship with Piątek and if he's suffering at the moment? I get along well with everyone and I joke with everyone in the dressing room. Piątek is a striker and when a striker doesn't score then he's not doing well. Now he's back and he's fired-up, leaving for the national team did good to him.
"What I ask from my teammates? I ask my teammates to do like we've done so far: always reacting as professionals. That's football, you can't always win every game. We always have to work hard to get the smile back."
The Ivory Coast international also spoke to MilanTV: "The penalty I scored against Genoa? It was an important penalty kick, because our goal was to face Genoa and clinch all three points, play at our best to win the game. Once I realized the referee had blown for a penalty, I immediately went to the spot to take it. It was the same against Lazio, and in 2-3 other games. I kept calm, although I felt the pressure because the three points were vital for us. Then I took the penalty and scored.
"My objectives? I want to achieve more and give my all for this club and I want to do everything I can to take Milan back to the top. Scoring more? Yes, I want to contribute more to the team because the more I score, the more we can win. This is my objective, to do my best for the team.
"The fans expect more from the team? We need to regain the trust of our fans because our last home game was very difficult to bear, both for us, the fans and the club. This is why we have to make up for it and do everything possible to regain the trust of our fans and also our confidence.
"Going from Giampaolo to Pioli? We have a new coach and I still feel bad for Giampaolo. I thank him for everything because he always fielded me. There is a new coaching staff now, and we have to understand what our new coach expects from us on the pitch.
"If the Champions League is still possible? I still believe it's possible, it's still early in the season, we have to try our best until the very end, just like last season, to clinch a Champions League spot."