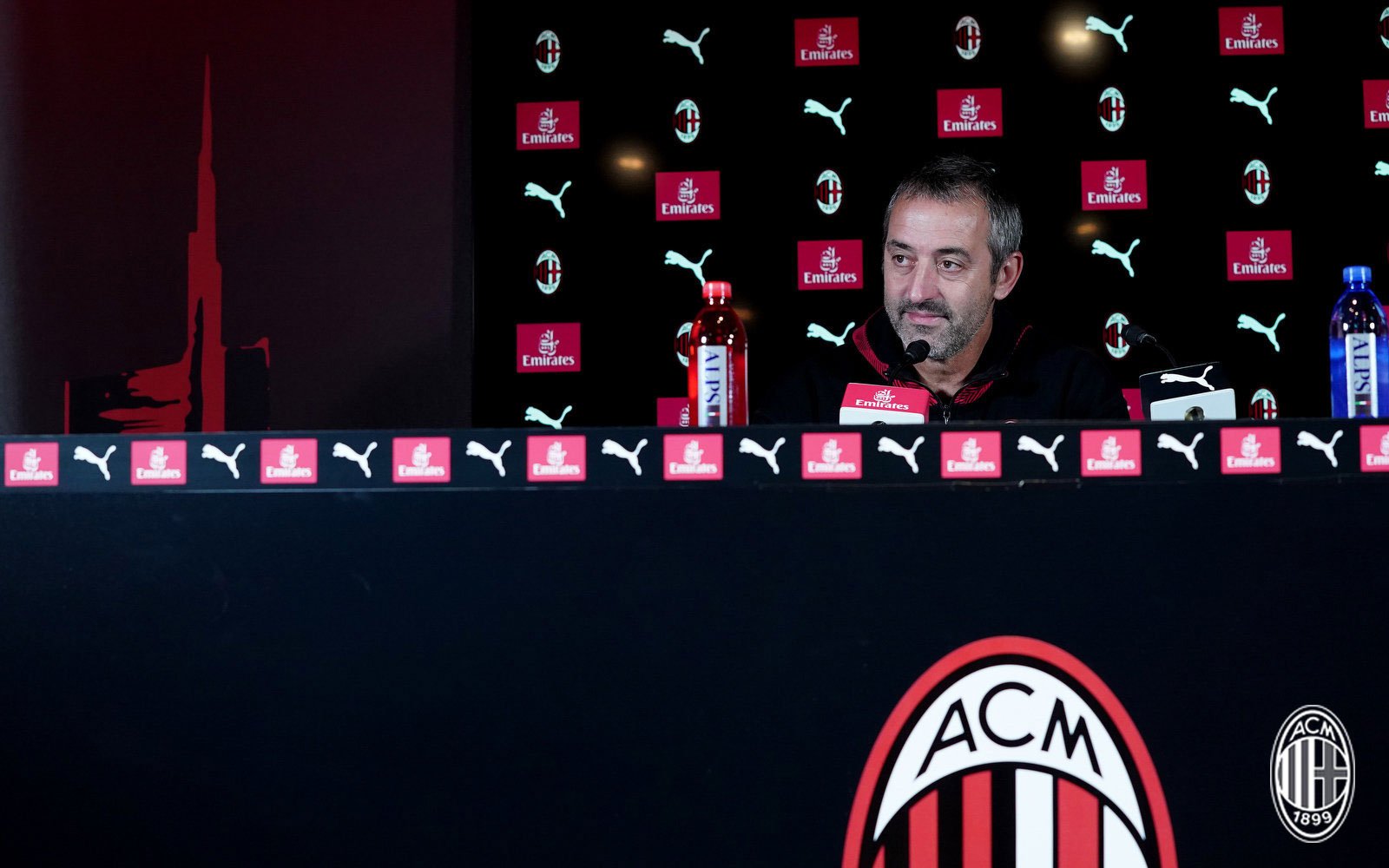 Marco Giampaolo believes his Milan 'are lacking only in the last 20 meters', says that even though Krzysztof Piątek can sit on the bench every now and then but Milan will keep insisting on him, and states Lucas Biglia's experience could be helpful against Genoa tomorrow.

Giampaolo will hope his nightmare start to his Milan career ends tomorrow as the Rossoneri face Genoa at a familiar place for the former Sampdoria coach, Marco, Stadio Luigi Ferraris (20:45 CEST kickoff).
After 4 defeats in 6 games, Giampaolo faced the press once again on Friday to answer the questions of the journalists – some of which have linked him with an early exit.
"Reina spoke to the press this week about responsibility, soul and the need for maturity to avoid repeating a performance like the one against Fiorentina? These concepts are the soul for anyone who wants to play at high-level competition like Milan does, you need determination, hunger, a sense of sacrifice and a sense of belonging. These are words that are often used – sometimes abused – but it is important to read beyond the words. Reina has international experience, he knows what he's talking about and he's a leader in our dressing room. He's listened to by his teammates, when he talks he always does so because he has a point to make.
"Genoa reminds me of very positive results? The Derbies in Genova were a different story, a different reality. In the end I won them, but I was lucky [smiles]…
"What happened between the Torino and Fiorentina games considering we saw the best Milan of the season against Torino and the worst against Fiorentina? It's not easy, just two days had passed between the two games. Perhaps the need to win, the tension around the game, the pressure, perhaps we hadn't recovered enough energy following the game… there are many reasons. But it's not easy to determine exactly what happened and we didn't have much time to waste: we focused on reorganizing the team, getting ready for the next game and making sure we don't suffer the same result again. I believe balance is the key to everything. We need balance in how we play.
"How has the team lived this week? Leaving the technical aspect aside, defeats always damage morale. If you think the players don't suffer because of defeats then you're wrong. It's important to build up the players mentally. We need to analyze the things that went wrong, the mistakes we made. It's important to talk to players individually and as a group and to enact the strategies that can allow us to avoid making the same mistakes again. We've done all of that this week. As for what we said to each other, that stays between us.
"If I feel the pressure of this game which can cost me my job? It's important not to think of 'I' but of 'Us', I feel the responsibility to do well: not for myself, but for the team, for Milan, for the club and for our fans. We need to do well, each individual's own interest doesn't matter, and all that matters is the club.
"If the team was overrated in the summer considering this week my friend and mentor Giovanni Galeone said that he doesn't believe Milan can finish in the Top 7? Any consideration on the team at the moment can be misleading. How we picked up just 6 points in 6 games, just 2 wins in 6 games makes everyone more pessimistic, it makes everything look darker. But even here we need balance, I'm very careful in making any statements; a lot of people make their statements, they say what they think. But people who are used to being at football clubs and coaching players and are used to working with players on a regular basis, know that these things need to be taken and considered carefully. I know the team has great margin for improvement, especially in the way we do things and the mental approach we have. We have a battle to win, we need to do things in the right way which is something we've been working on for a few months but we still need to do more.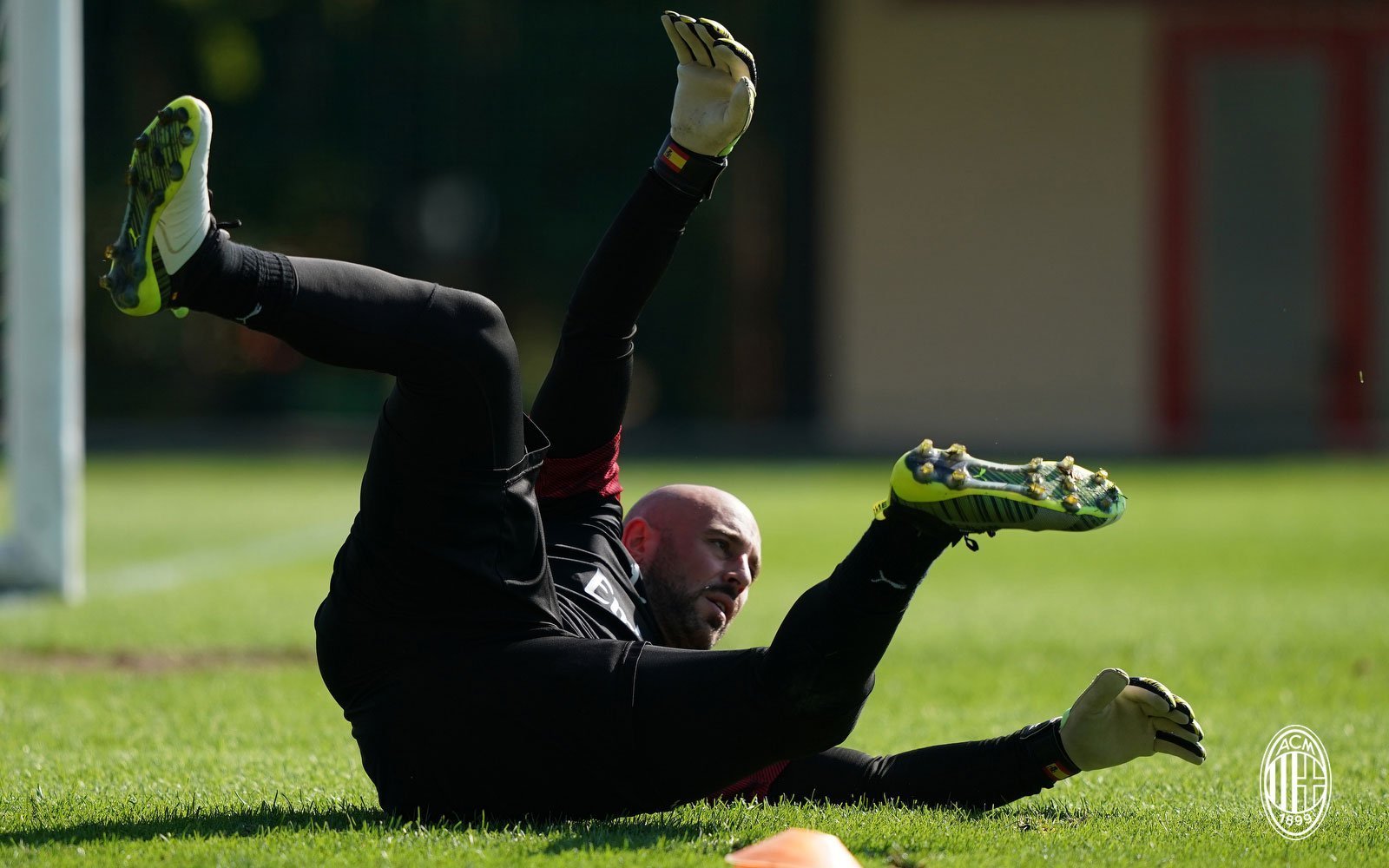 "Reina talked about hunger, desire and heart in his interview, so why have these components been lacking from the team? I don't think he said that they were lacking, he said he and the players, his teammates, need to focus on these things, especially in these moments. When you're in difficulty, the first thing a human does is to raise their attention, every ball could be the last, and nothing is taken for granted. In every situation we need to set up perfectly.
"If I perceive to have the entire squad behind me considering Romagnoli said the team would follow Giampaolo to the end? The players must give their lives for the shirt, for the club, not for me. From the first day I arrived, I found great enthusiasm and willingness to work from all our players. I believe the team believes in my ideas and in what we're doing, defeats can always set back the path you are on, we need to have the strength to continue on the path we started, we need to roll up our sleeves and be very careful, pay attention to even the smallest of detail.
"If I'm still confident the team will play in a natural way or if the number of individual mistakes have hindered my confidence? I can look at the stats, like the fact that we behind only Napoli in terms of possession in the league, we are also first in playing in our opponents' half. What we are lacking is details and the clinical edge in the last 20 meters, we need to convert all the work we do into goals. But the data shows that we have the ability to play that style of football, what we are missing is the last step, the last step needed to reap the rewards of this style of play. I am confident, I'm confident in the team because I do believe it has value, but I am also aware that a single result can change everything. A win can wipe out all the negative pressure we've brought along, all the negative luggage. It all comes out to how the team is mentally.
"What is the reason Milan are at the current situation? Well, it's a situation no one expected. But it's what we're in, we need to know how to get out of it. Clearly, we must have done something wrong. We're still not playing like I want? We're lacking only in the last 20 meters, because apart from that the team is doing very well. But the final third needs to be sorted out.
"If Piątek will be starting or on the bench tomorrow? We cannot give up on our most prolific striker, just because he's in a bit of slump at the moment. If Piątek doesn't score the goals then who will score…? Me…? He might sit out for a game like he did against Brescia, but we still need to rely on his qualities. He might miss a few games over the course of the season, but you can't think of not using your top scorer absolutely. He needs to keep on working, dig in and accept his responsibilities. The important players must always be in the front line.
"Why have we not seen much improvement in the final third considering it's a problem that's been known since the friendly against Cesena? I agree and that is what we need to work on. If the team controls possession more than every other team and is able to do it high up the field, then it means you have to attack the goal better. We need to improve on the final third, we need to find new solutions. It is a logical consequence of what we wish to produce. Why are we not seeing any results…? Well, it's something that we're working on every day, and we all continue to do so.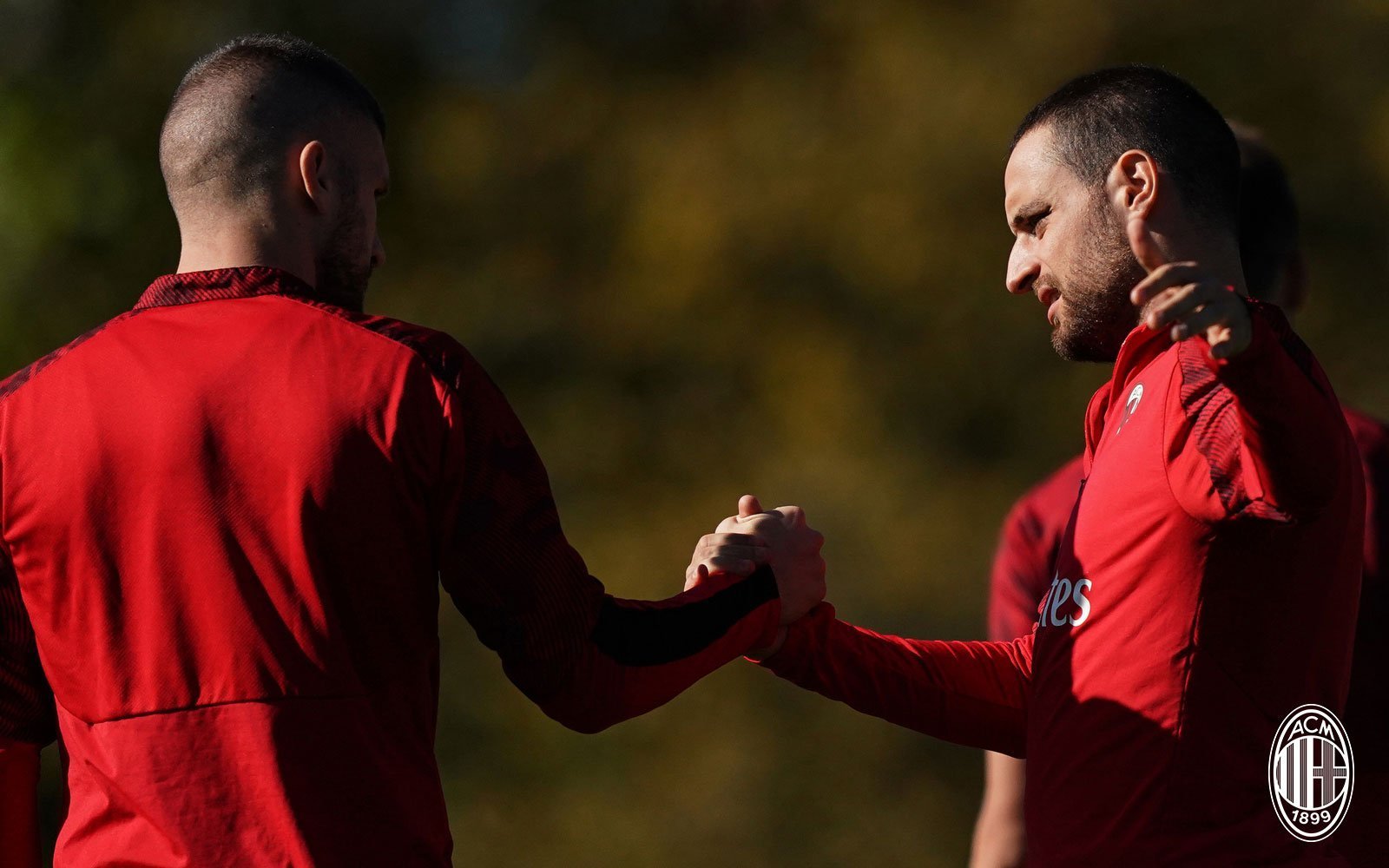 "If I'm not tired of all the negative press and what has happened to the 'maestro' that Sarri and Sacchi talked about? After all the negative press I've received, which I haven't read but I do know about because all the messages of solidarity I've received, I'm used to suffering… there is no point in answering these claims, all that matters is working hard. That is what I've always done and will continue to do. It is through our hard work that we will disprove those who doubt about us. I know the only path we can take is working as a team. We need to express ourselves in our behavior, in the way we approach games, that is when people will perceive it, when people will realize. So I will continue to do what I've always done, and for good or bad I'll continue to do what's brought me to being the Milan coach.
"If I considered a 'ritiro' this season? Sometimes it can be helpful while other times it's counterproductive. I'm quite against it.
"How would I say to the fans after their protest in the game against Fiorentina? Their protests were right, I can't blame them for being upset, and the team is not playing as it should. We need to accept responsibility, we need to have the mental clarity to play well. Every match requires passion, aggressiveness, but also you need to make the right choices, you need to be comfortable with the ball… Clearly, you raise the level of attention, especially following a home defeat. That is a normal consequence when you need to have the mental clarity, the right personality, the right character to play football, you can't overcome such a slump without playing football.
"If the experience of Biglia could help tomorrow? Yes, it could."