Hakan Çalhanoğlu stated 'we want to do everything the coach wants at 100%, with great mentality and positivity'.
Marco Giampaolo lost Lucas Biglia to injury a few days before the first game of the season against Udinese and so he chose to use Hakan in the regista role.
Çalhanoğlu was just one of many players who were out of position against Udinese, and so the Rossoneri played a very, very poor match, losing deservedly while failing to get even one shot on target.
On Saturday, Milan take on Brescia at Stadio San Siro (18:00 CEST kickoff) and Çalhanoğlu, who is likely to be used in a different role against Brescia (a left winger in case of a 4-3-3 or as one of the two trequartisti in case of a 4-3-2-1), spoke to Sky Italia ahead of the game:
"In Udine we were wrong, we did not do well what the coach wanted. I think that Udinese also had the merit of playing well against us. They always closed down the middle, we wanted to play vertically but they were good to stop us. But it takes time, it's only the first game.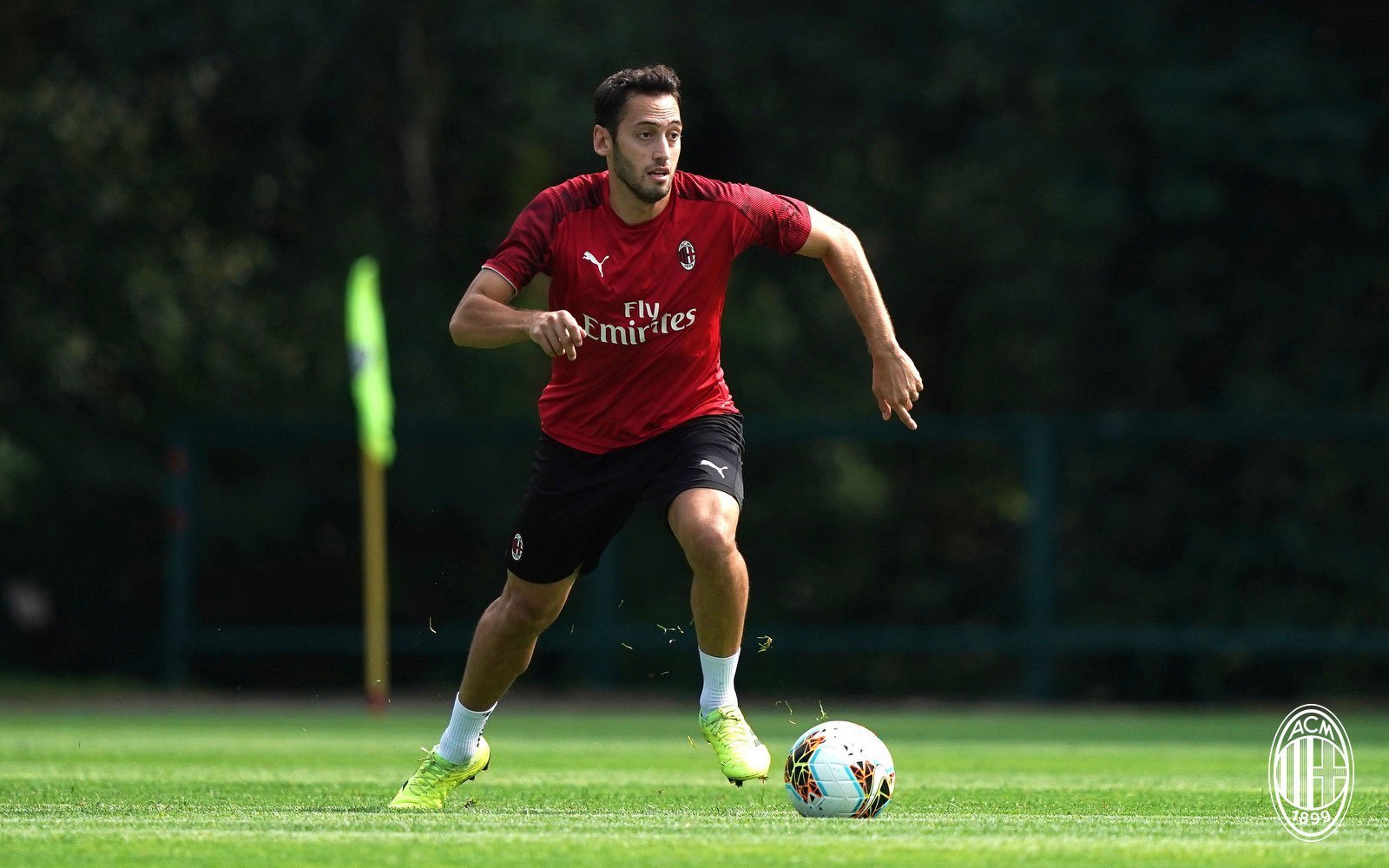 "The transfer market rumours [Torino are said to be interested in him]? I don't understand why everyone talked about market offers for me, I never thought about it. This is something that doesn't concern me anyways and my agents take care of it. I only think about my work, about playing. The coach also tried me in new roles and to do things in the right way we need to work.
"What impact has Giampaolo had? Compared to the coaches that were there before, the game is different with him. He likes to play forward, vertically. When we lose the ball he wants us to attack it immediately. There are small details, but we are on the right track. We still need time, but if we do things well then we'll see them on the pitch. There was a different philosophy with the other coaches, as well as a different way of playing. With Gattuso, we played a lot with the 4-3-3 but also with the 3-5-2. That's the job of the coaches and we have to adapt, everything has changed this year.
"Going back to playing in attack after being a regista? We want to do everything the coach wants at 100%, with great mentality and positivity. But it takes time to understand everything. The game against Brescia on Saturday? It will be nice to play at a full San Siro, it's always nice when there are so many fans and I hope that against Brescia we can play a good game and repay the fans.
"The condition of Piątek? He misses the goal, we always talk about this thing. He's changed his number, he's taken #9 and a lot of people ask him why he did it. He's a strong striker, as soon as he scores we'll all be happy. But he won't score from time to time… he plays for us and we play for him.
"Serie A? The league is back to a great level. However, we have to think game by game. It's not good to talk now and say that we'll be in the Champions League next year, we have to work. The new signings? I like all the new signings, they have great character and great heart. I like the way they arrived and how they made themselves available. Of course they need time, we're on the right track."