Marco Giampaolo was very disappointed with his team's performance against Udinese and admitted that 4-3-1-2 may not suit his players.
Giampaolo's official debut at Milan turned out to be a disaster. The Rossoneri lost 1-0 to Udinese at Stadio Friuli, failing to register even a single shot on target.
Udinese did not have to pull an amazing game to beat a Milan side that simply never looked like scoring. Serie A begins with a heavy defeat for the Diavolo, who already find themselves at a disadvantage compared to their rivals for 4th place.
"Aside from the result, because losing is never good – especially if you are Milan, the game gave me a lot of indications," Giampaolo told Sky Italia after the game. "You can read the things that the team does more or less well also in terms of the characteristics. I go beyond the result, which is negative, and will try to analyze deeper on how the match progressed, our interpretation of certain tactics and different characteristics. In defeat there are a lot of ideas to think about.
"The team's attitude? There wasn't laziness. Possession needs to develop into attacking moves more, but it probably wasn't our fault as such, but rather because Udinese have certain characteristics when defending that make it difficult to play against.
"The market? I don't care about it, especially after a defeat. It would be a lack of respect towards the players. I reflect on the game, on the ability of the three upfront to develop what I ask of them. The inspiration I get from this game is the specificity of our strikers in doing certain things over others.
"The penalty appeal? This is also a detail that could've shifted the outcome of the match. My vision is of a different team. The hand-ball in the penalty area, I think, should continue to be up to the referee's interpretation. That was a penalty according to the new rules, but the dynamics must be evaluated as it happens, everything should be according to the sensibility of the referee, also with the help of the VAR.
"The three strikers? It's not just Suso and Castillejo that need to be reorganized, also Piątek. He has the movements of a lone striker. Suso is extraordinary, he can play there too but he probably has different characteristics. You have to put the players in the right conditions.
"Going back to 4-3-3? We have to work on it, we'll certainly be different from the next game because we don't want to risk distorting the players. It's not their fault, they have tried really hard, but I mustn't try to transform their very nature. That is not my job. I have to make the most of these players and their qualities. Piątek is better at finishing as a lone striker.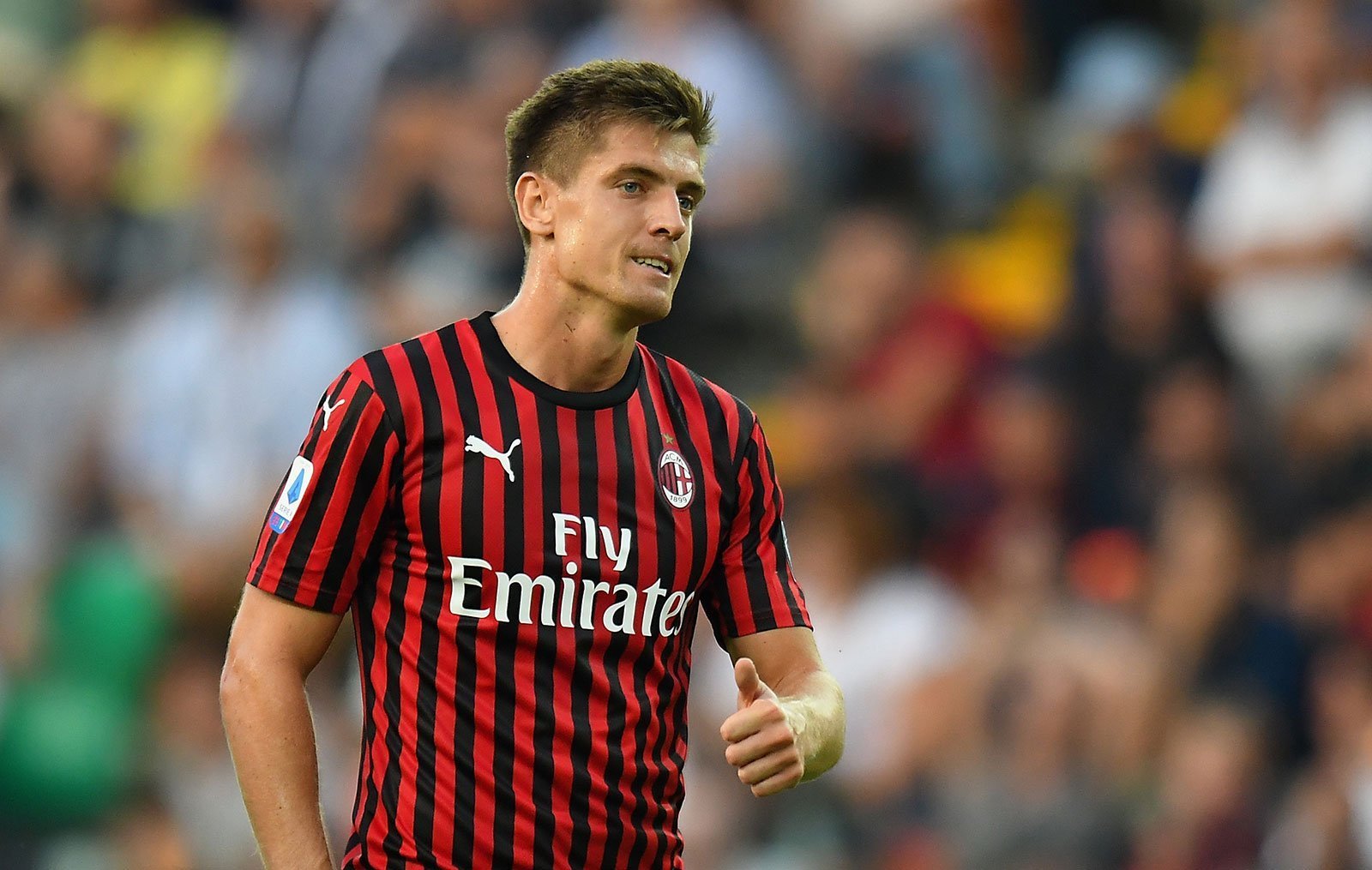 "Until today, we didn't see that so clearly. I thought at the start that it was just Suso becoming a trequartista, but we have to look beyond that, take some principles and try to completely reorganize everything upfront. Even if we had won the game, that would be the case. We are sterile, I don't like the movements in attack, this team is not suited to this football.
"The work done so far? I am not throwing anything out, it's just that I have to focus on some other details from now on."
Speaking to MilanTV, Giampaolo said: "The game is clear, beyond the result because when Milan lose it's not good. The game gave me so many indications, the team tried to do what I ask, the territorial supremacy, taking half the pitch, being a protagonist. We were never good at the offensive solutions. We have to work on this. It's not the guys' responsibility but it's for specific characteristics. I go beyond the result to understand how to put them in the best condition.
"Individuals? I have to think about putting them in the best condition. Maybe I ask them some things while they have other characteristics. Up to now the team has shown me great availability and then I have to understand the best solution based on the characteristics of the matches. I have to work in this direction.
"The missing penalty of Piątek? The result annoys us a lot. But my evaluation would not have changed even if we had drown with the penalty. I have to do a serious analysis, understand in which aspects the team has to improve and what is good. I have to be objective: they can grant the penalty and it's a draw, but it doesn't lead to different evaluations on my part.
"Borini said that there's trust in the coach? The road to work is always the best one. When you lose it is right that there is controversy, but we must have our heads down, to play football better than today without losing sight of the possibility of being protagonists. Only work will put us in this condition. Today I played two players that I trained once and a half, I don't know their mental characteristics or even their experience."
The coach also held a post-match presser: "Where did Udinese put Milan in trouble? Udinese played the game on our mistakes. They waited for us and broke away. We weren't as good. I didn't like the offensive movements of the front three, because maybe they are not in the nature of those three attackers. Udinese played the game I expected them to play. We had a territorial but sterile dominance.
"If I'm thinking about changing the formation? It is the characteristics of the players that allow one thing to be done over another. A difficulty has emerged in interpreting the things I ask due to the characteristics of the players. We need to understand which dynamics need to move better.
"Why the players did not express my football? We had difficulties with the offensive solutions. You must have more solutions to subvert opponents who are dense. Maybe we need to put the three up front in the best conditions for them. We must have a different offensive danger.
"If this game puts everything in question again for Suso who was often celebrated this summer? Castillejo is the one who best interprets the things I ask of him. He does things right. The other two, especially Piątek, must be put in the best conditions. Maybe he plays better on his own. We need to build something different up front. I go beyond today's game. I know what the offensive developments of a team that has to go vertically are. I already imagine what needs to be done. I have to move something.
"The new arrivals? We need to train them all. Bennacer did one training session, Leão three. I don't know their characteristics very well. It's something I already knew and that goes beyond today's game. The push of the fullbacks? When you have a team that closes down, it's difficult. I have to put them in a solution to express themselves better.
"Why was this Milan not the same of the summer friendly matches? The team knows how to do things to a certain extent. We had a good dominance, but we were not dangerous. That's where we need to review some things."