Maurizio Ganz has given an extensive interview to La Gazzetta dello Sport abut Women's football and also told the Rossoneri fans to 'stay close to the team' in this moment of transition.
Milan Femminile finished their first-ever season in 3rd place last year, but coach Carolina Morace decided to step-down and was replaced by Maurizio Ganz.
Ganz, who won the Scudetto with the Rossoneri in 1999, will try to take the girls of Milan to the next level. "Inter-Milan is scheduled for October 13, during the men's international break. Playing for once at San Siro would be exciting," he told La Gazzetta dello Sport. "The enthusiasm of the World Cup [which was won by the USA this summer] must be ridden."
"Working with girls? My mother had created a team at the end of the 70s… she played in goal, my sister in attack, I was a linesman. We faced teams from across the country during festivals. My story with women's football began a long time ago.
"I'm one of the rare cases of a former high-level player coaching women? It was proposed to me and I thought about it one night. Leaving Milan as a player and returning as a coach fills me with pride. I have a strong bond with Milan, with Paolo Maldini, Zvonimir Boban and Angelo Carbone [Head of the Youth Sector and Women Sector] you can't say 'no'. There are other former players who work in the Women's sector: [Sassuolo Femminile coach] Gianpiero Piovani and [Verona Femminile coach] Emiliano Bonazzoli. I believe that in terms of image they are positive presences.
"If someone asked me 'what makes you do it'? Many. Where are you going, what's in your head to coach women… but I was convinced of my choice and I'm very motivated. The movement is growing, now it's important to continue to have space in the newspapers and perhaps to play in the stadiums of Serie A. We hope to have within 5, maybe even 10 years, a league like Serie A.
"Historical Women's clubs can't seem to keep up with big clubs? To grow you need to involve them: they need to have more visibility. But we must recognize the work done by clubs like Bardolino [now called Verona Calcio Femminile], Brescia [now called Milan Femminile] or Tavagnacco in the last 20 years. It is the basis of what is now. At the World Cup, Italian fans began to watch the games out of curiosity and then cheered, because the shirt is always the same. The girls are tireless professionals: I've met a group of warriors at Milan, they have an attitude that is sometimes lacking in males. When I finish training I can't wait for the next day. With men it didn't happen to me, the girls transmit a different energy. They can be improved technically or tactically but physically I've found them formidable.
"Where can this Milan finish? Last year those who played [for the title] were Juventus, Fiorentina and Milan. This year there will also be Inter, there will be Roma, Sassuolo and Verona. The level has risen. Everyone dreams of winning the Scudetto, and we do too. The girls, with their attitude, are giving me great satisfaction. I'm still waiting on some players, Lady Andrade who is a great talent has just joined. We'll see if we are up to the challenge with the other teams, but I'm happy.
"What is my position regarding 'professionalism' [i.e. turning Women's football in Italy to a professional sport as it is still considered an amateur sport]? We have to get there. It's absurd that a player signs a contract for two years and can't go anywhere else in Italy but from abroad they can take her away whenever they want. 'Professionalism' is a must for the protection of the girls and the clubs. And a mercato will open up here too. If you are good and want to go to Real Madrid or Barcelona then they'll be something for the club as well. [Milan Femminile strikers] Valentina Bergamaschi and Valentina Giacinti were requested by Chelsea and Real Madrid: they didn't leave but they could have. You can't do a professional league with girls framed as amateurs.
"If I think Milanisti will be passionate about the Women? Why not? I hope it is possible to bring a lot of fans to the stadium. Milan is always Milan, in all forms. If the club really believes in the development of Women? I think so and I believe that my approach to the team is a signal. Carolina Morace is an important coach and after Carolina there was a need to give a signal and I hope to be this signal. I would like to improve the girls individually, leave a trace, a piece of work done to those who will take over in a few years. I would like to be the first to bring a trophy to Milan Femminile, but Maurizio Ganz doesn't go on the bench, the girls go on the pitch and they are the protagonists.
"If I think about when I'll return to men's football? I enjoy this moment, for me football is football. As a player I never made a difference between Serie A, Serie B or Serie C. When I see kids on a field, I insert myself into a game with them. Football is the passion I have inside. If I think that at a high-level this childlike dimension has been lost? True, a bit lost, and with these girls I am rediscovering the purity of football, the desire to train to improve.
"My best memories as a Milanista? The Scudetto of 1999 and the derby of 1997-98. Moving in one week from Inter to Milan, scoring and playing a great game was not easy. I went from Inter to Milan because they didn't take me into consideration and Milan needed a striker. I wore 13-14 different jerseys, but in the end only one: that of fairness and of always giving 100 out of 100.
"What would I tell Mauro Icardi? In my opinion he must rediscover himself and his passion: not being to play and not being able to train like others is not easy. Mauro is a fantastic goal-scorer. I would tell him to choose his next jersey well and I hope to see him soon again on the pitch. He was and he will be one of the best strikers in the world.
"A tip of Krzysztof Piątek who needs to be unlocked? There are moments like this, sometimes they throw you on and you score goals while at other times you shoot a 100 times and the ball doesn't go in. It will pass, I have no doubt about Piątek, and I had periods like this as well.
"If I would take someone like myself to my team? I was a positive ball-buster. I respected the group but I couldn't stand lies. In football, the more honest you are the better.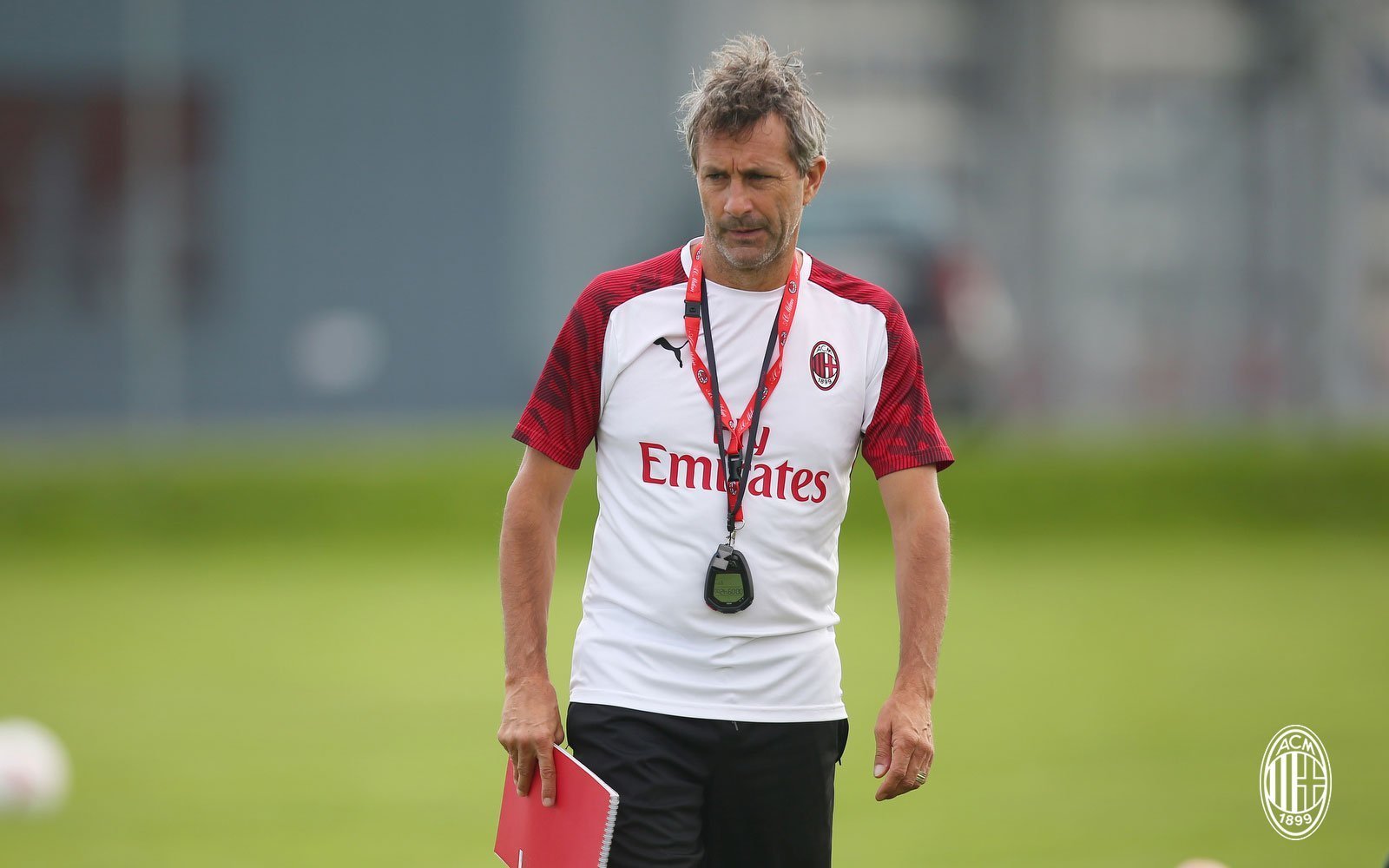 "At this point of the mercato there is skepticism among the Milan fans? And I tell them to stay close to the team. It's a moment of change, it takes time. Giampaolo has clear ideas, we saw his game and we had fun. Certainly at Milan there is a different kind of pressure but the way of truth is accepted by everyone: if you don't tell lies, the fans understand.
"A prediction for the new season for the men and women? 4th place for the men, 2nd for the girls. It would mean Champions League, which is the objective."