Rade Krunić was emotional after his debut in a Milan jersey and said the players understand Giampaolo's ideas.
The United States Tour ended last night for Milan in a 1-0 defeat to Benfica. However, the boys of Marco Giampaolo played well in big parts of the game and showed a lot of promise.
In the 64′ minute, new signing Rade Krunić entered the pitch, replacing Hakan Çalhanoğlu. It was Krunić's first game for Milan as he was unavailable due to an injury from last season in the first two games of pre-season.
"The most important thing is that physically, after the injury, I seem to be fine," Krunić, who arrived from Empoli for €8 million, told MilanTV. "I feel great, I finally made my debut and I'm happy, I'm honored to wear this shirt. I'm still recovering, I'm not at my best as I only did two training sessions but I feel quite good it won't take much before you see me at 100%.
"The emotion of wearing Milan's shirt? This shirt is different, it weighs on you with all the responsibility. For me it wasn't easy and I'm glad that this moment has passed. I can say that perhaps I was a bit agitated before but now that I went out onto the pitch it's freed up my mind and I can play in a greater sense of calm and make my contribution.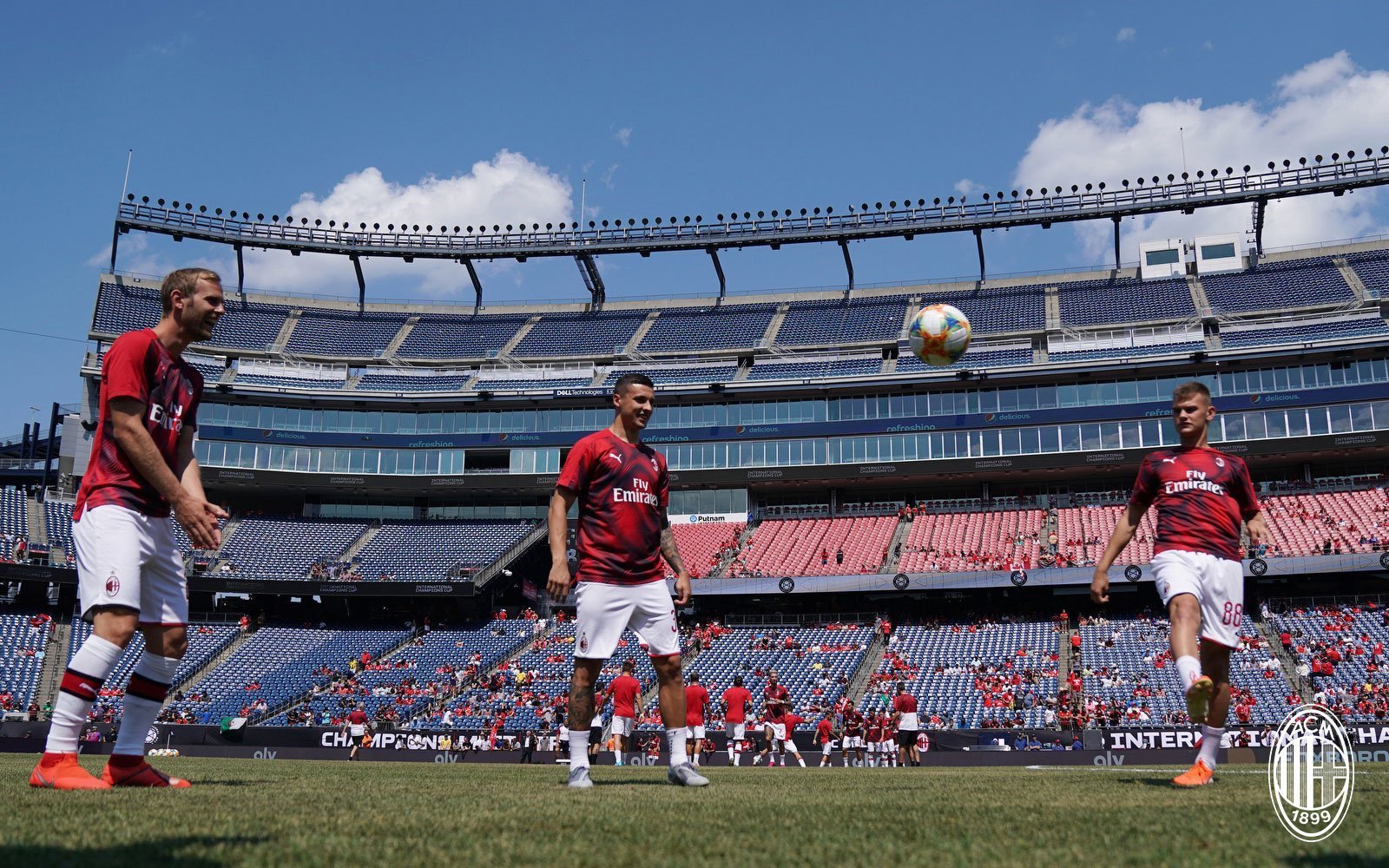 "Giampaolo? I know how the coach wants the team to play, and I can see that the others also understanding what he wants and are taking on his ideas. This is an important thing so you can see the improvement in the game. It's too bad that on Sunday we failed to take advantage of our chances as in the first half we had various chances and should have taken them better. We hope that in the future we'll score some goals. I think we have to continue like this, listening to what the coach wants. We're on the right road and will improve over time.
"How have I settled in? I've fit in very well, the guys are all fantastic. Usually, I hang around with Strinić but I've also spent a lot of time with Çalhanoğlu. We're both playing the mezz'ala role and therefore we need to be in competition for a starting spot but this doesn't harm our relationship."