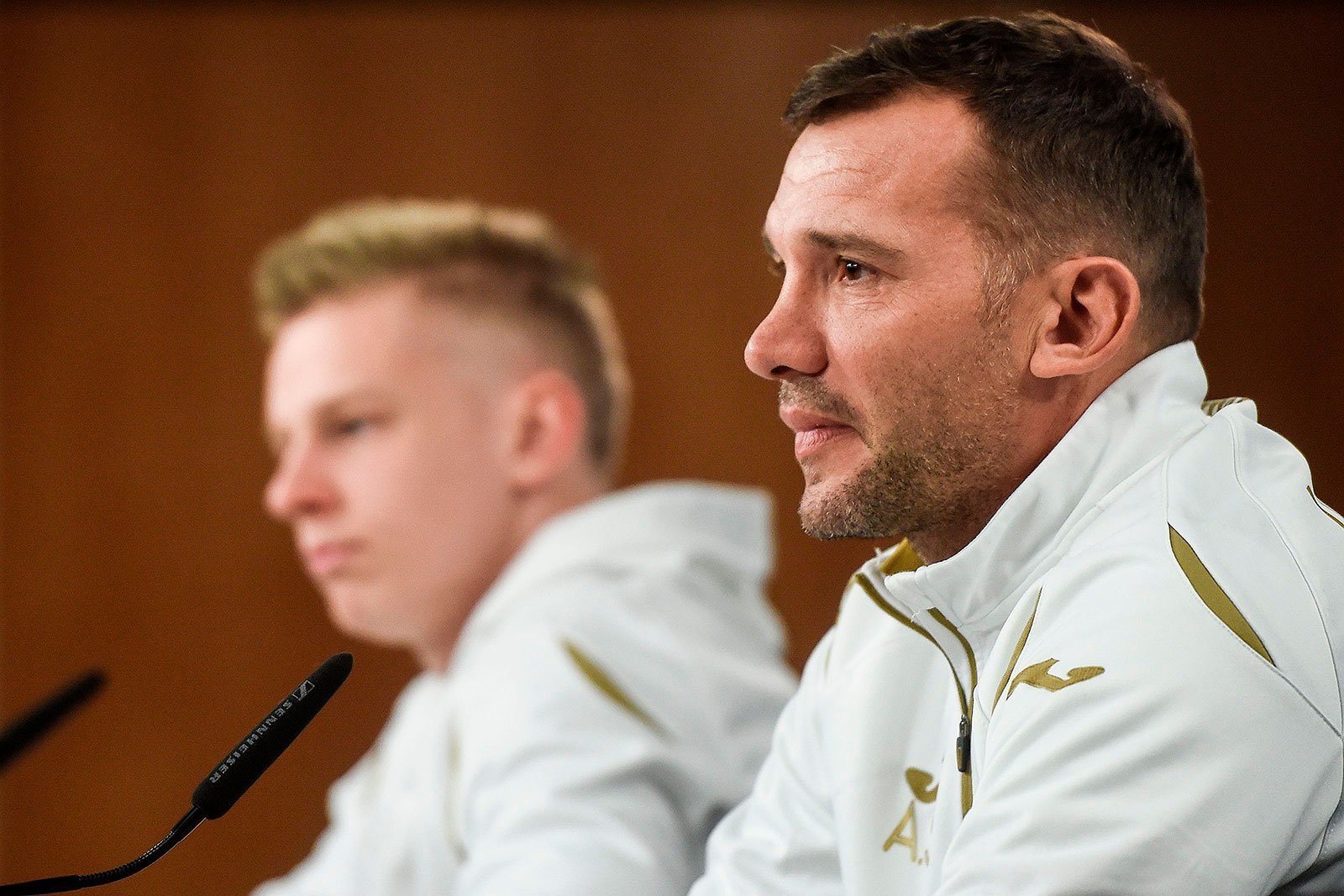 Andriy Shevchenko believes things are looking up for the Rossoneri and he thinks Krzysztof Piątek has earned his new jersey number – the #9.
Sheva is one of the greatest strikers in the history of the game and at Milan he famously wore the #7 jersey on his back.
Last week it was confirmed that Krzysztof Piątek had changed his number from #19 to #9, and in an interview with Sunday's edition of La Gazzetta dello Sport, Andriy talked about the Polish forward's decision and about what he sees for Milan's future.
"Leonardo said a few months ago that Piątek hadn't been given the #9 shirt because it is a shirt that should be deserved? And he has certainly deserved it," Shevchenko told the pink newspaper. "The way he came to Milan, his instinct, the important goals he scored… He made a great impact and now it's right that Kris also takes responsibility for such an important shirt.
"Why is it difficult to carry certain numbers on the back? It's not just a matter of wearing certain shirts. The history of Milan itself is beautiful but, at the same time, difficult to wear on your skin. This is demonstrated by the attachment of the fans: in recent times the results haven't been the same as before, yet I saw thousands of people at Milanello for the first day of preseason [there were about 4000 people at the training complex]. They're incredibly passionate.
"This new leadership? I think they are doing good thing, the project of a new stadium for example. San Siro will be missed by all of us because it's great, but if all goes well then we'll have a more modern stadium nearby. It's an important step for the economic strength of the club. Things are built over time and I'm not just talking about the squad.
"The fans are hoping for a big name in the mercato? The club's mentality hasn't changed, Maldini and Boban are guarantees. They'll do well. Paolo is growing as a director. There's a lot of expectation, but I believe Paolo and Zvone will bring Milan back where they once were.
"Getting excluded from Europe was shocking for the Milanisti? I understand that, but I think the club made the logical choice for the future. I'm positive, I see real enthusiasm, and Italian football needs Milan. Calcio has grown a lot, Cristiano Ronaldo has helped a lot to recover the charm, but Milan is fundamental for this movement.
"Atalanta will play the Champions Legaue at San Siro? They are a good team. I don't think it will be a problem for anyone, and it will be an experience for them and their fans to experience the Champions League in such a big stadium.
"If Gattuso's career can continue elsewhere after leaving Milan? I'm sure it will happen. Rino did his duty, he grew up with the team. He has a road ahead. If I like Giampaolo? He seems like a man with strong ideas, like the Milan directors. Giampaolo is a coach who can achieve great results through play. He makes his mark and is prepared: I believe he was a good choice.
"Where I stand in the debate between those who prefer the beautiful-game and those who prefer getting results? Getting the result is not enough, but it's not enough to just play well either. A team must have an identity, but above all it must win. It's right to try to offer a good show to those who pay for the ticket, but people want to see wins. I don't think the fans enjoy themselves when they lose.
"If my Ukraine side is more of a beautiful-game team or not? We have built up a good-quality game, but our objective is to qualify for the next European Championship. In October we'll have a difficult game against Portugal but I'm confident.
"If I'm confident about the future of my Milan? At this moment I see a lot of clarity at Milan. I'm happy for Paolo, for Zvone, and also for Paolo's son who was called-up to the first team. If it can be an embarrassing situation with a last-name like that? The Maldini's are used to it… another of the dynasty on the pitch is more of a guarantee than an embarrassment."