Fan Article by Charm Xtova.
What a game! The Rossoneri came out guns blazing, firing from all cylinders. The least result we deserved was a win especially with how tactically disciplined and attacking minded the team played. Regardless, the game seemed to be heading for a draw in the final minute of added time when a sublime piece of Higuain magic and a Cutrone finish put the game to bed for the Rossoneri.
It was a refreshing and thrilling win at San Siro and here are the 7 lessons we learned.
1. Continuity is key!
Please say that again. The entire starting eleven (aside from Higuain) played together for majority of last season. 10 players out of 11 continued from last season and the cohesion and understanding was inevitable. Higuain had no trouble slotting in and seemed to be somewhat of the missing jigsaw that's now found in the Milan attacking puzzle. The way they played, you could tell this team has built an understanding which they followed up with from last season.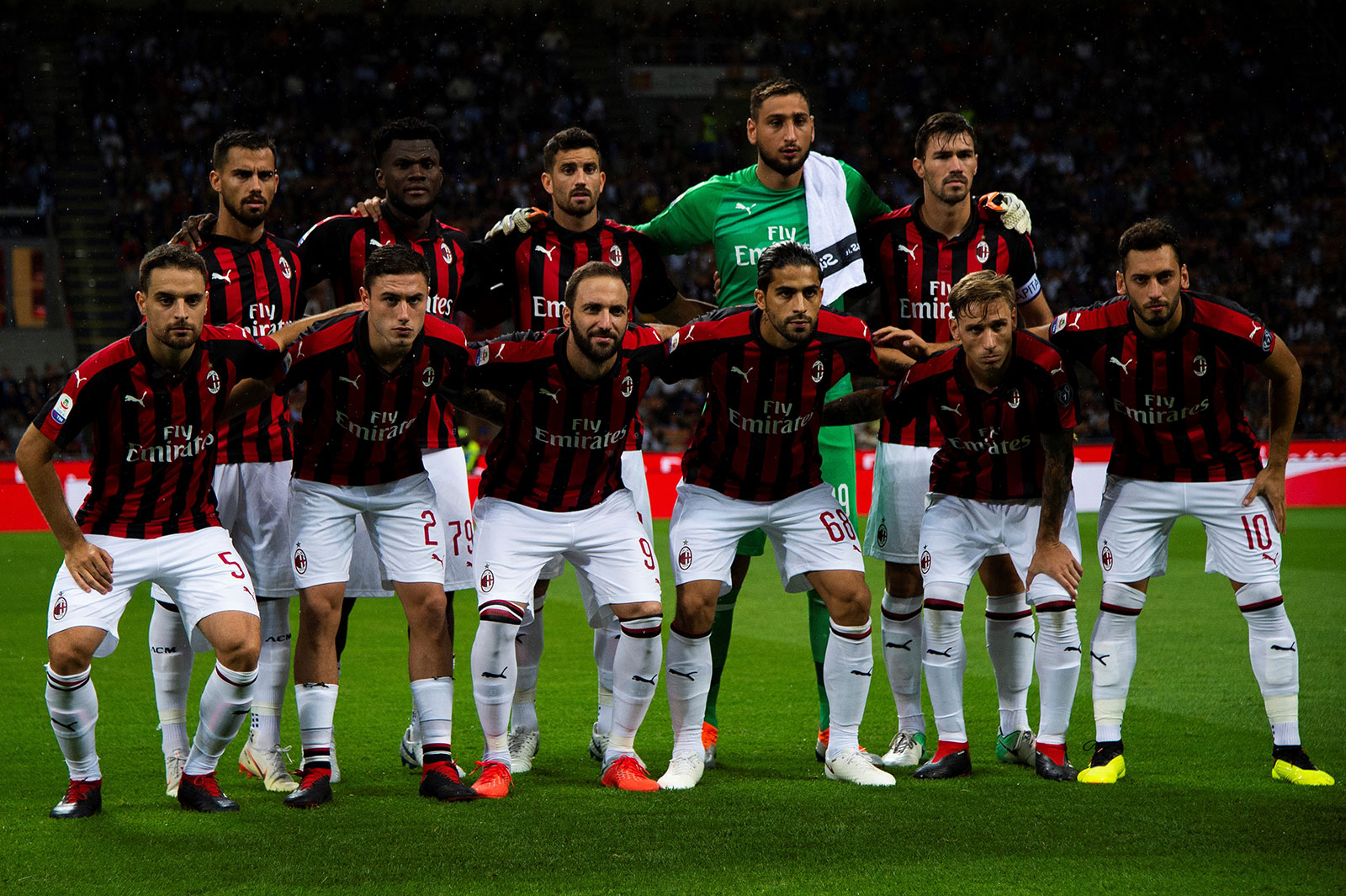 2. The team's getting an identity
When Gattuso arrived to replace Montella last season, he wasn't particular about playing good football. He wanted a more direct bombing football but it dawned on him that though Milan were getting the results, the team was boring and on a bad day, the team was an eyesore. Gattuso is trying to give this team a different Identity this season by enabling them build from the back and play beautiful football. Hence Donnarumma has begun to touch the ball more times with his leg than some players in the opposing teams. This is a good and welcome development as who knows? We could be the most exciting team in Serie A (especially with Maurizio Sarri gone) and it would be surprising to see that from a coach like Gattuso.
3. The bench makes the team look really good.
Nothing compares to a team with depth! Having Castillejo, Laxalt, Cutrone, Reina and Caldara on the bench made Milan look like waiting champions. When the game seemed to be heading for a draw, all three substitutes brought in from the bench injected life into the team and somehow, the winning goal was unavoidable.
4. Higuain raises the bar.
Higuain is an excellent professional. He looks out of this world and mostly plays like an alien. The way he combines with the midfield and his movement is unrivalled. It was a shame his goal was cancelled but his positioning was class. The way he even finished up that goal was a joy to behold. Then in the dying minutes, he produced a pass that can only emanate from a phenomenal number 10. A pass that got through 4 Roma defenders and straight to Cutrone's feet to seal the win and the 3 points. Higuain has raised the bar. We'll need him so much this season and we hope the team will raise their mentality to his. The last person to do this at Milan was Ibrahimović. It's great to have someone like him again in Higuain.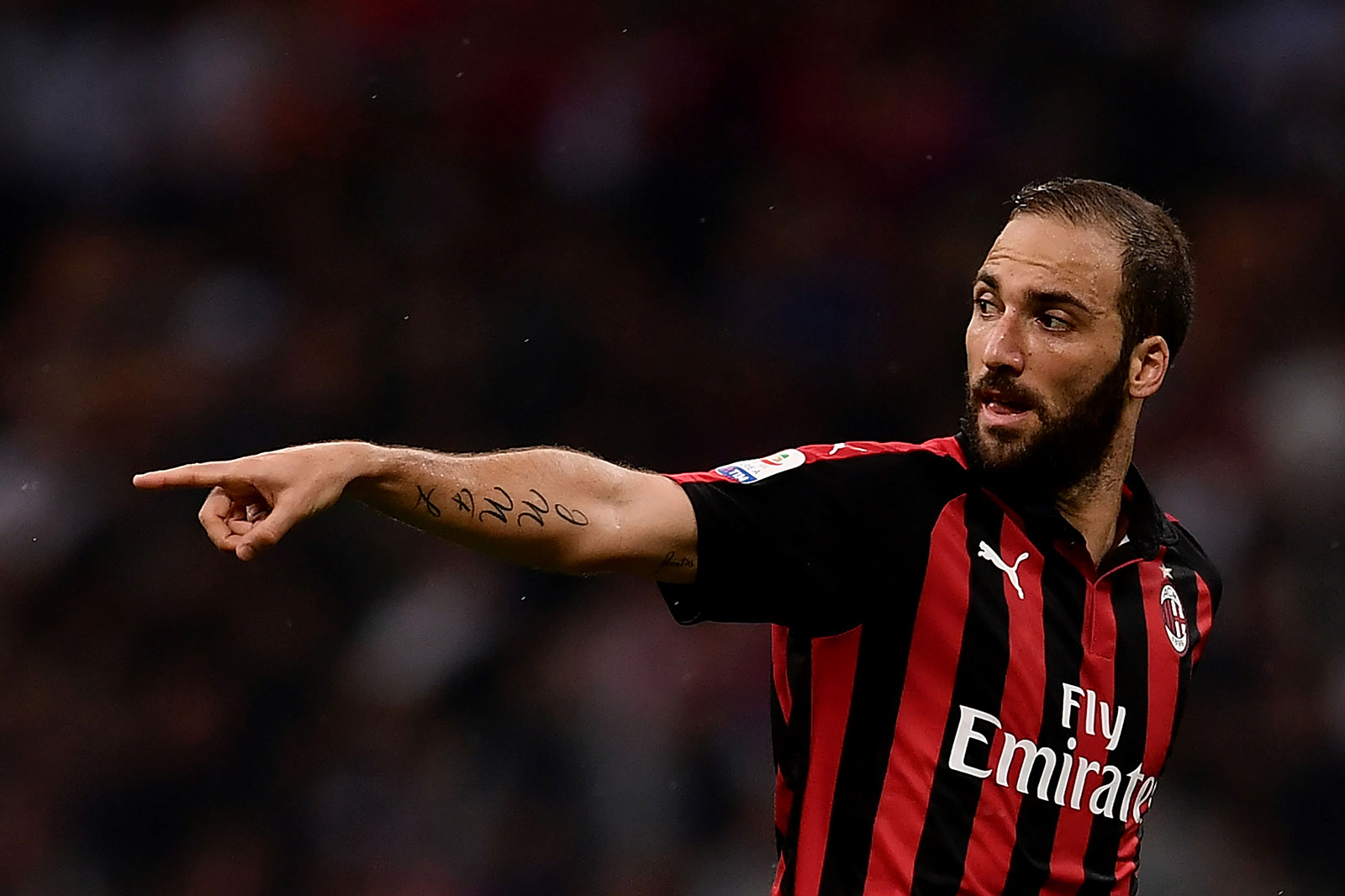 5. Donnarumma still letting in cheap goals
Yes… the team is playing well but it's a thing of worry that Donnarumma is still letting in cheap goals he'd usually save. His positioning was poor for Fazio's goal, same for Zielinski's second goal in the Napoli game. We really hope the coaches pay real attention to this and make him step up his game in subsequent matches.
6. The team learned so much from the Napoli game and stepped up!
It's a fact that the 3-2 loss in Naples was a bitter pill to swallow, however, the boys went back to the drawing board, analyzed their mistakes and came into the Roma game to leave the stats shattered.
From Biglia who had a 98% pass success rate to Suso who had 5 shots on goal to the entire team who combined to deliver over 20 shots on goal and limit Roma to 4 shots on goal especially keeping all the opponents key men (Edin Džeko, Javier Pastore, Patrik Schick and Stephan El Sharaawy) quiet. The team learned a hard lesson in Naples and displayed it at the San Siro. Progress right?
7. Letting legends run the club brings its own Utopia
Maldini, Leonardo, Gattuso (and soon Kaka) are close to this team and it shows. It helps motivate the players and makes the job of instilling the Milan DNA into the players easier for Gattuso.
Milan is known for flair, resilience and brilliance. This management and the charisma brimming from each individual therein will make the boys give their all. We hope this season will be one to remember.
Conclusion
Gattuso deserves some accolades for his apt substitutions, Cutrone deserves Inzaghi's boots and blessings for that poacher's finish. Higuain deserves a round of applause for that pass and Biglia, Kessié, Musacchio and Rodriguez deserve salutations for stepping up their game. As we go ahead into the season, we can only hope for consistency and more wins.
Forza Milan!