Paolo Maldini has said today that he's not concerned by Milan's young defense and claimed 'it is fantastic for me to be back working for the club'.
Milan presented Pepe Reina and Ivan Strinić today at Milanello and together with the players and with Leonardo, there was also Paolo Maldini, who is back working for the club as the Sporting Strategy & Development Director.
"The return to Milan? It's been a very emotional period, it's great to be back," Maldini said to the journalists. "A lot of things have changed since my playing days but the club is still what it always was. The magic of this place will always remain. The idea is to come, at least for me, often enough [to Milanello], and to repeat the moments I experienced with this team, even if it will be a long journey. Naturally, it's fantastic for me to be back working for the club and I'm ready to play my part.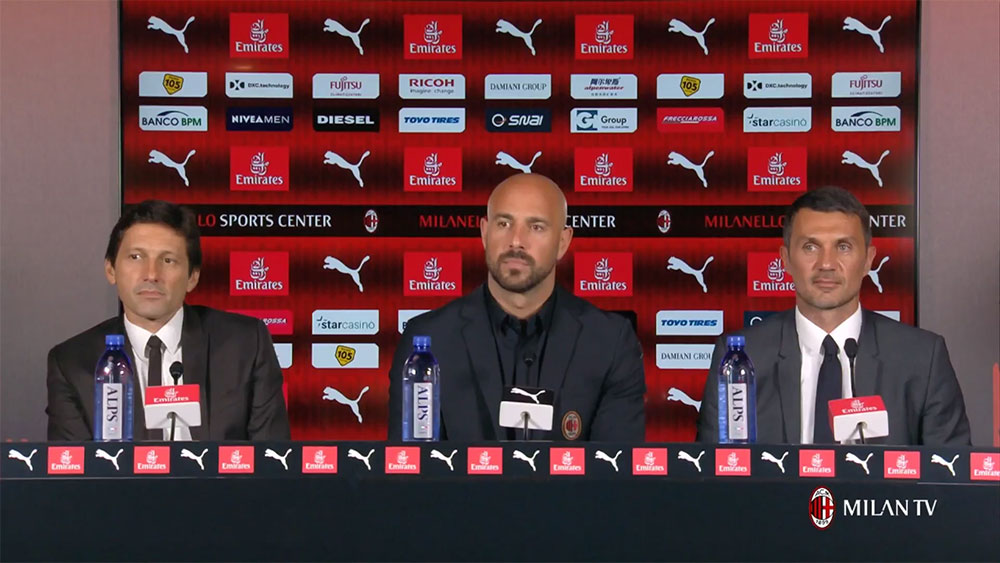 "If I saw players excited by my and Leonardo's presence? Some of the current squad like Locatelli, Calabria and Donnarumma played alongside my kids in the Milan Youth Sector. You can see that there is great respect towards Leonardo and me. And it's great to be back here at Milan. Milan will always be a part of me, and I hope to pass on what this club means to new additions and to those who come up through the youth ranks. I hope that they have long prosperous careers.
"Fabio Capello [in his interview with La Gazzetta dello Sport today] and others have spoken well of my return? It's nice to get positive feedback about my arrival at the club, especially from Capello who I worked with in my playing days. It's very nice to receive these kind words from someone who's achieved so much in the game. We all have clear ideas about what we want to achieve.
"If we talked about reaching the Champions League with the squad [Milan would have to finish 4th]? We talked about being a competitive team and to improve the standings position of the past few years. Improving by a place would be nice, improving by two would be very nice. It's needless to explain to the boys the difference between the Champions League and no Champions League.
"If it's better to have a veteran like Reina [who joined the club on a free transfer] or a young goalkeeper like Donnarumma together with Milan's young back-four? This is a question for the coach really. We have a young defense, Romagnoli was born in 1995, he's 23, but if you're good enough you're old enough as far as I'm concerned. Again, it's down to Gattuso to speak when it comes to the playing side. We made some important additions but it's all about improving now.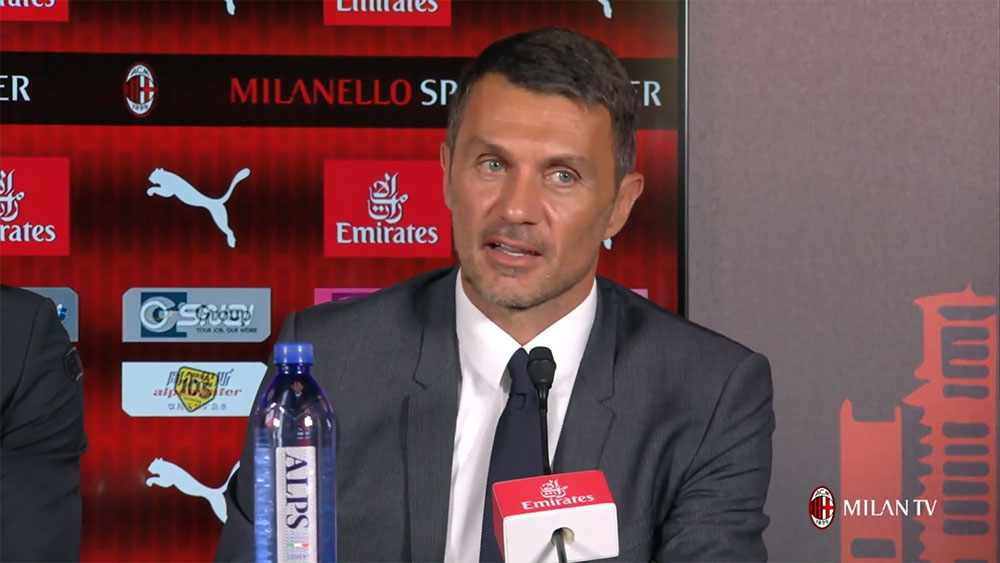 "The match tomorrow against Real Madrid at the Santiago Bernabéu? It's going to be very exciting to go to the Bernabéu where we played in the past. The game that consecrated us in Europe was the 5-0 against Real Madrid at home [in 1989] after the 1-1 at the Bernabéu. This led to my first Champions League win. It's going to be very nice to face Real Madrid tomorrow. I know, because I've spoken several time with Florentino Perez, that he wants to see Milan back at the high levels.
"The words of Bonucci on his return to Juventus presser? I can't really answer too many questions about Bonucci, I wasn't present at the club when he was here so it's very hard to comment on him."