Curva Sud has made their position clear regarding the new situation at Milan, citing that they have faith in Gattuso and Mirabelli, and don't want Leonardo anywhere near the club.
Elliott Management Corporation are now the new owners of Milan and on July 21st, a shareholders meeting will be held. The goals of the meeting is to appoint new board members, who will replace the Chinese, and choose the chairman of the board (the new President of Milan), who will most likely be Paolo Scaroni.
With Elliott in charge, new directors could be appointed and changes in the management level may take place. There are voices that Elliott are interested in bringing back Leonardo, who was a Milan director and then coach, before famously leaving to coach Inter and afterwards had a role at PSG.
Elliott have already made it clear that they have faith in Gennaro Gattuso, but Massimiliano Mirabelli and Marco Fassone could find themselves in different roles or out of the club altogether. Today, Curva Sud Milano, released an official statement to clarify where they stand in this situation.
"With these lines, we want to clarify our position in the face of the events of recent weeks: we are not economists or financial experts, we are ultras and as such, we care about the events of our Milan," the Curva wrote on their website. "We only ask for respect and commitment to this shirt.
"We have already had the opportunity to reiterate all our support for the team (those who want to leave, it's good to do it as soon as possible), for our great Mister and for Mirabelli, for whom we have shown that we have the highest esteem and confidence, for the transparency and the professionalism.
"The choice of Rino was the happy intuition of our DS. It is irrefutable that since they started working together, Mirabelli and Gattuso, the winning mentality has been revised, which creates even more regrets for the first part of the season. Messing up everything now, with the start of the league at the gates, would be a counterproductive move.
"Both have no small merit in having done a 'cleansing': the coach in the dressing room, while the DS must be recognized for releasing the club from those power plays, which for years we were used to see as a result of certain agents and former directors. A battle that, if were repeated, we'd surely be at his side.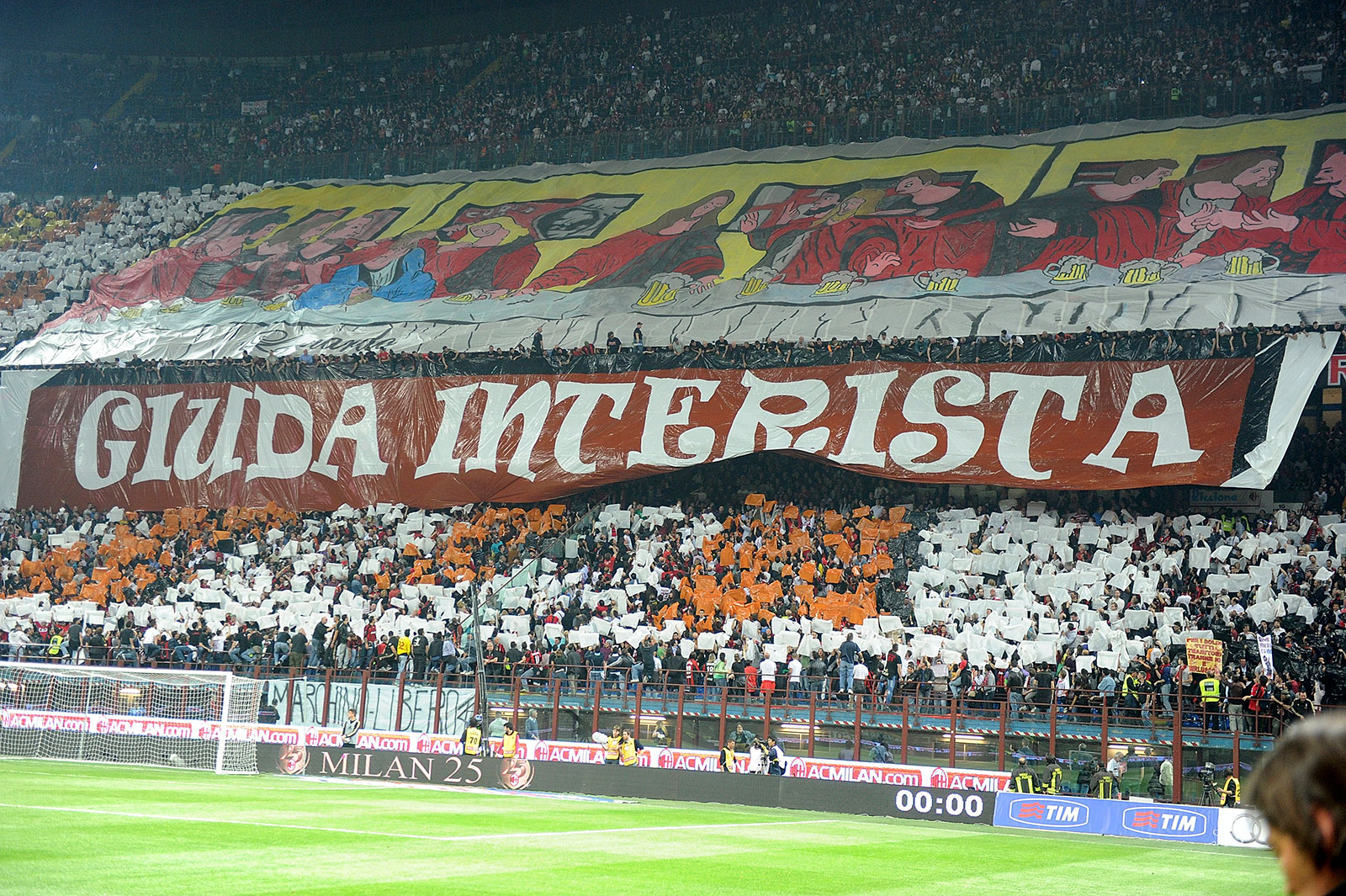 "As for the new owners, we can only ask them to look at the history of the Rossoneri, not to forget what was done by people like Leonardo who only spit on these colors, as already reiterated in our famous tifo during the derby. We need great men of proven Milanista faith and Leonardo is not among these, having chosen to betray the Rossoneri people.
"Like all re-foundations, we know that it will take time and for a growth that is as rapid as possible, we need continuity, renew trust in those who have done well until today, like the couple Gattuso-Mirabelli. We trust that other key tasks will be entrusted to competent people, who are possibly linked to the love of our Milan."