Paolo Maldini has given an extensive interview to La Gazzetta dello Sport as tomorrow he marks his 50th birthday.
Tomorrow, an icon and a legend of football and of Milan in particular, turns 50: Paolo Maldini, perhaps the greatest to ever wear the Red and Black shirt.
Today, the eternal #3 answered 50 questions to La Gazzetta dello Sport and spoke about practically everything:
"1. Who is Paolo Maldini today? A former athlete, a husband, a father, a happy man.
"2. Choosing five memories, one from each decade? A sporting moment and non-sporting moment for each decade: 1-10 – the start of school (it gave me a lot even though I did not graduate) and the first contacts with the balls; 11-20: the meeting with [Paolo's wife] Adriana and the debut in Serie A; 21-30: the birth of Christian and the 1990 World Cup, along with the first Champions League; 31-40: the birth of Daniel and the Manchester final; 41-50: the loss of my parents and the day that I quit.
"3. The most beautiful year? 1996 and 2001 for the birth of my children, and the 2002/03 season: the best in terms of strength, head and technique.
"4. What would your father Cesare and mother Marisa tell me today? It wasn't the things that they told me, but what I felt when they smiled at me, it's a great satisfaction to make your parents proud.
"5. At 50 my father won the World Cup as the assistant of Enzo Bearzot [in 1982], and I was in Milan's Youth Academy; if I ever wondered, then or later, what would my life be like at age 50? No, I never imagined myself at a different age and I didn't even realize what it meant for my father to be 50. I followed his job, but only as an adult I really appreciated what he had done in football.
"6. If time passes faster now or when I played? Now it flies. Before not so much, despite the commitments and matches.
"7. What is my relationship with Christian and Daniel? I like playing and joking with them, I want them to be serious. My wife and I 'slap' them when needed, they're good guys and I'm content with them.
"8. What role did the family have in my human and professional growth? It was my North Star. Both my origin family and the one I created – I found the values of my parents in Adriana.
"9. In the last 50 years there have been 5 Popes, many characters of Italian politics and cultures, 9 American Presidents; which character has left a stronger impact? I'm not particularly religious, but it was very emotional to meet Pope Wojtyla and Pope Francis: they gave me unique sensations.
"10. How many times in the first months of Berlusconi and Sacchi, I thought 'they are crazy'? I thought of Berlusconi: 'I hope he is right'. And Sacchi, well, I often thought he was crazy and a little bit I think so too now, but without him there wouldn't have been the epic Milan. A bit of madness is needed.
"11. If 'the shirt is like a second skin' a real thing? For me it's like this: I've only had two jerseys – the Rossoneri one and the Azzurri one. I've never taken into consideration the idea of leaving Milan and the club never decided to sell me.
"12. Who was the best Maldini? On a physical level, that of 1991-92 and 1993-94, but I choose the Maldini of 2002-03. I was a perfectionist because of my dad. I always tried to have the perfect game, but it's impossible. I got pretty close to it in 02-03. That season I played 19 Champions League matches, all of them, and I played well in many of them.
"13. What does it mean to be a 'bandiera' [a flag, a symbol]? It means having more responsibility and there comes a time when you're ready to take them, even if you do not decide to become a 'bandiera'. As a young boy, I tried to look as much as possible and talk as little as possible. At a certain point, however, I understood it was time to take responsibility. After that, the perception of others towards you also changes.
"14. Which was the best Milan? The first of Sacchi, the 1992-93 side of Capello and the 2002-03 side of Ancelotti. There was a lot of quality, also on the bench.
"15. The greatest joy? The debut in Serie A. On the bus to the stadium, I was wondering 'how I can stay here?' I never thought I'd make it, but then it happened. The pitch was bad, the first ball I touched was a back-pass to [the goalkeeper] Terraneo. I've always wondered what would have happened if that ball had gone back badly.
"16. If from the inside you felt Sacchi's revolution? Yes. Before, the preparations were even harder, but hinged on ideas from the 60s, you thought that during training you couldn't drink: they said that the water was hurting you. We certainly were going faster than you go now. We were always verticalizing and having little possession. Now we are exaggerating with possession, so you get less tired. A mix between management [possession football] and verticalization would be perfect. With Sacchi we won just one Scudetto because we did not manage ourselves during matches.
"17. Who taught me the most? My luck was to have a lot of good managers: Capello in the Primavera, Liedholm, then Sacchi, who turned everything upside down. I also enjoyed Zaccheroni and the three-man defense: I was against it, but he was good at explaining what he wanted.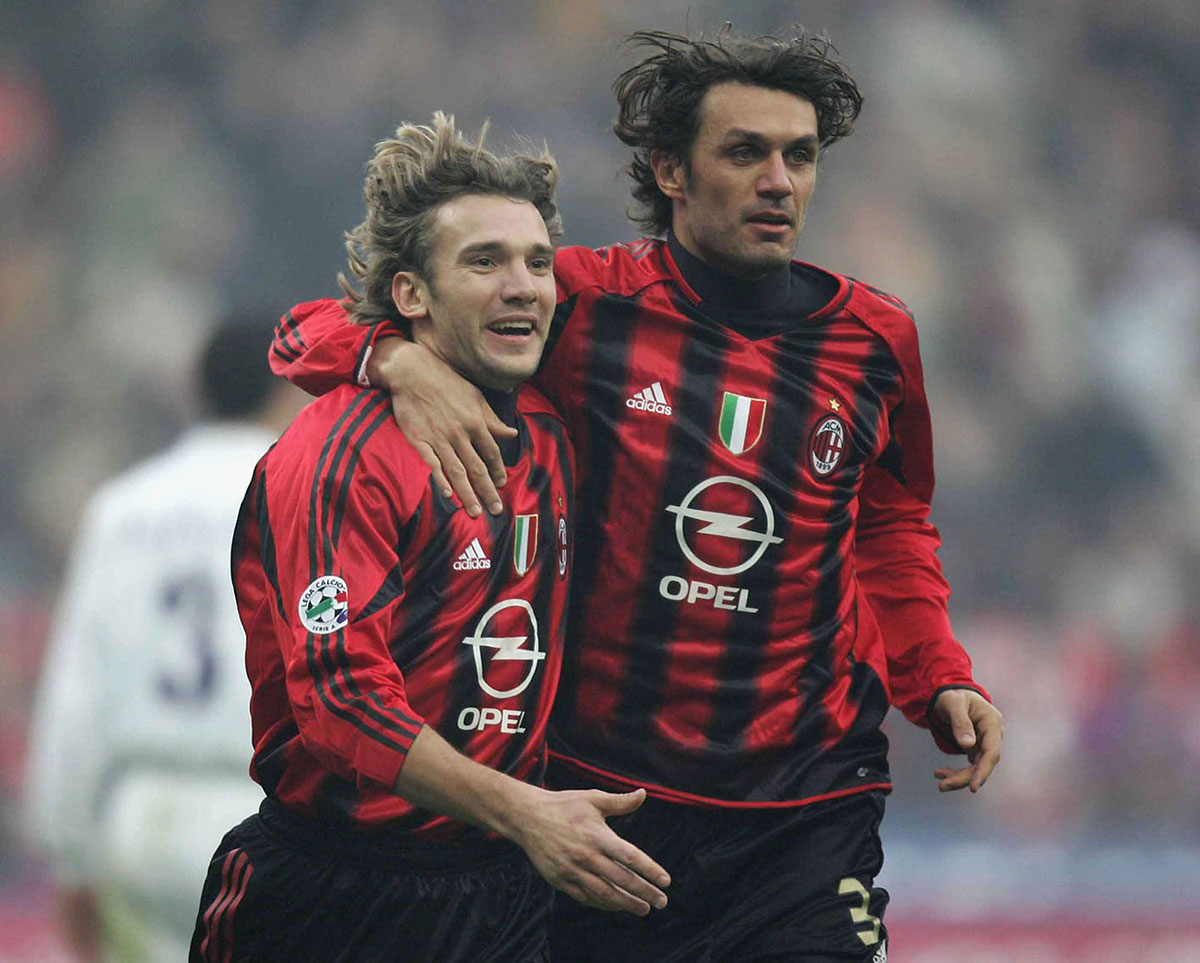 "18. What is San Siro? A theater, a sacred place and my second home, near the first…
"19. The strongest teammate? Difficult… I choose Baresi for the agonism, the will and the technique.
"20. The partner with whom I had the most fun? On the field, Weah, outside the field Fernando De Napoli, Angelo Carbone, Rino and many others.
"21. If, as a fan, I'm worried about Milan? Yes. I don't think UEFA have it in for Milan, but I think it would like a strong Milan. After its verdict, we'll see what happens.
"22. What was my relationship with triumphs and disasters? I accepted them as part of the game. The disaster hurts, but I managed it almost better than the triumph that makes you feel good because you can share it with your teammates. But in disaster you feel lonely in a team sport.
"23. Which game would I replay between Italy-Argentina in 1990, Italy-Brazil in 1994 and Milan-Liverpool in 2005? Italy-Argentina. The most fitting final would've been between us and Germany and then… we would've won in Rome. Brazil played better in 1994. As for Liverpool, I re-played the final two years later.
"24. Manchester 03, the Juve-Milan Champions League final, I entered the field with Del Piero and Buffon, joking and smiling; if lightness was my strength? Of course, but Sacchi and Capello did not like this lightness, which is why the most beautiful years were those with Ancelotti. I think that if you are ready, you can also joke and smile: the concentration remains.
"25. If I was more critical of the criticism after the 2002 World Cup or after the treatment of the fans on my last day at San Siro? After the World Cup, there we went beyond the field, there was a lot of ignorance.
"26. Who was my main rival? Myself: every day in training I raised the bar and that challenge stimulated me.
"27. If I would've like to have at home the World Cup or the Ballon d'Or? The World Cup, which depends on what you do on the field. The Ballon d'or depends on personal judgments.
"28. I still have the attendance record in Serie A? I'm pleased, I still have the record for most minutes at the World Cup. An American friend of mine, who doesn't know much about football, bought the Guinness book and his son found me there. Beautiful, I also scored the fastest goal in the history of the Champions League final.
"29. If there's a need to separate Paolo from Maldini? I'm shy, so I protected myself like that. And then, I always thought that when I finish playing, I have the right to enjoy my life and family.
"30. If the relationship between a kid and sport today the same as it was when I was a child? Not really. Then, there was sport and little else. There were no phones and no social networks. The risk now is that the children enter the virtual world and do not come out of it.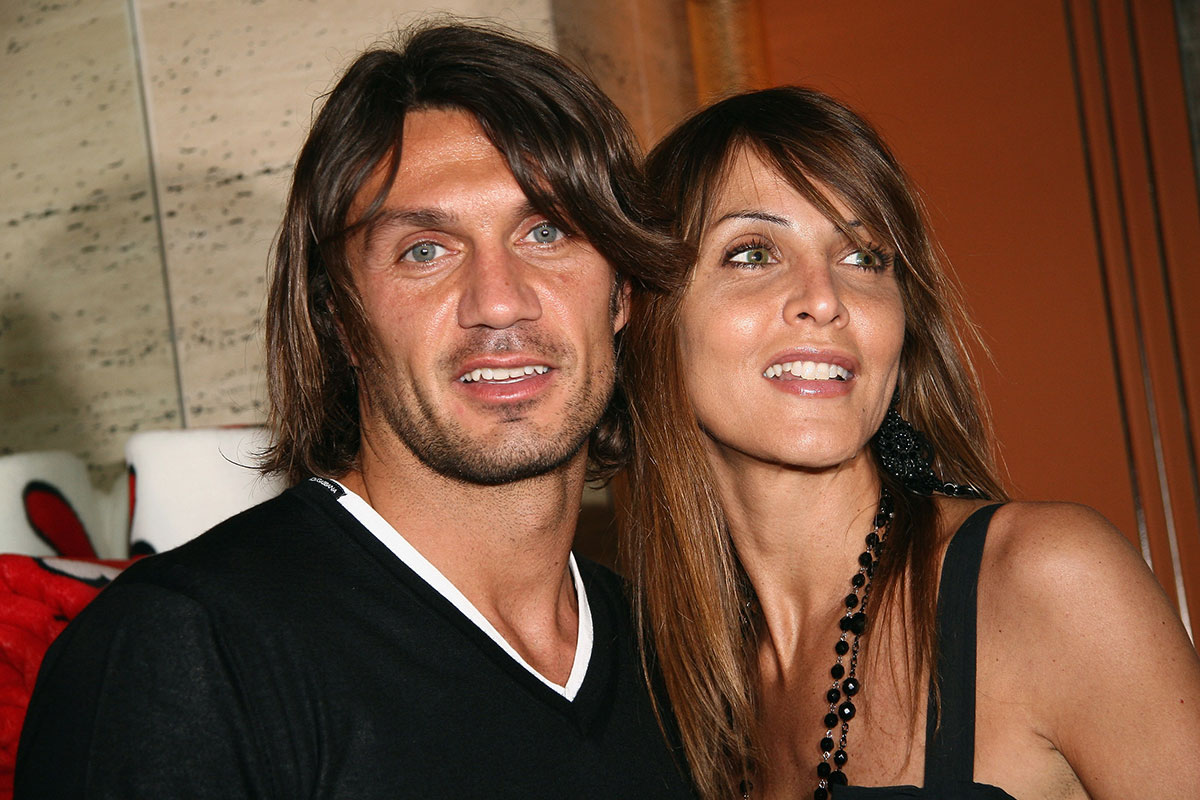 "31. If football was a game that became work or a job done with the smile of those of play the game? My head was always 'work'. I was so competitive that when I got home, I got off the tram two stops early and then I raced the tram… a champion never wants to lose.
"32. This is the first generation that didn't see me on the field, so how would I describe myself to a 10-year-old child? They know everything, and they know because I'm still in the PlayStation. And when they meet me on the street they ask me if I was so fast on the pitch… Anyways, I would describe myself as a good defender in love with the ball. I always liked to shoot, touching that round thing I always loved since childhood.
"33. What do I miss the most about football? The arrival at the stadium, the pre-match tension, when you are in the middle of the pitch. Beautiful moments.
"34. What I never endured about football? I never liked to feel obliged to do something to satisfy the fans. And then why should I feel like a human waste after a defeat?
"35. If there is a sufficient sporting culture in Italy? No, absolutely. We do not accept defeat, I always remember the enthusiasm of Liverpool fans at 3-0 in Istanbul.
"36. If we paid the bill by missing out of the World Cup? Exactly: the football God presented the bill for four years of mistakes and made us skip a lap. The FIGC didn't put football at the center of the project.
"37. What is the biggest problem of Italian football? The management. We don't have a President yet. The management of the elimination against Sweden was ridiculous.
"38. My top 11 opponents? Too difficult, but I'll give the podium: Maradona, Ronaldo and then Zidane, Platini and Romario are equal.
"39. If tennis represents the need for other challenges or the simple desire to not stand still? A little bit of everything. Tennis pushes my knees in an acceptable way, I can handle myself. And then on the mental level it teaches you so much.
"40. If every time my knees creak, I think that sport can also hurt? I think it's the bill that I have to play. I envy my former teammates who still play football: I cannot, my knees do not allow me to run 10 minutes in a row.
"41. Three champions of other sports that I admire? Edwin Moses, Bjorn Borg and Michael Jordan.
"42. Who are my friends? Among the ex-players: Ibrahim Ba, Carbone, Sheva, Tassotti, Baresi, Massaro, Ferrara and then there are the non-football friends that I have been seeing since I stopped playing.
"43. I said 'no' to many offers? It's not like that… I'm lucky that I don't need to work and therefore I can choose. To Barbara Berlusconi, however, I said 'yes', it wasn't skipped because of my will. I said 'no' to the current ownership. With the national team, I could've been the team manager at the 2014 World Cup, but they didn't stay in touch. I said 'no' to Chelsea because I'd just retired, and my role wasn't clear.
"44. Working for the FIGC? It's all a big question mark.
"45. An adjective for 10 people who have accompanied my career: Nils Liedholm, Silvio Berlusconi, Adriano Galliani, Arrigo Sacchi, Fabio Capello, Carlo Ancelotti, Azeglio Vicini, Franco Baresi, Billy Costacurta? Liedholm – reassuring, Berlusconi – visionary, Galliani – Milanista, Sacchi – obsessive and visionary, Capello – practical, Ancelotti – serene, Vicini – gentleman, Baresi – brave, Costacurta – underappreciated. And for my father – honest.
"46. My biggest mistakes? I have committed so many and only by doing something wrong you grow. But every time I took my responsibilities.
"47. What is talent? A gift from God, from your parents. But for an athlete, it isn't enough, but rather regrets increase if you don't develop it… I was not the talent of Milan's youth teams. There are so many talented guy who don't make it.
"48. What have I always been respected by everyone? Simple: if you give respect, you get respect. The road is long, because you always feel that when playing football, people don't understand who you are. But it isn't like it, people understand and so you have to be yourself.
"49. If I like Milano? Very much, it is with the world, it is alive, it experiments, it offers opportunities, it's international. A bit of what I've been looking for in life: since 1989, I have been going abroad to open my horizons. Milano is shy, it's frank: I recognize myself in it.
"50. If there's something that I never said and would like to tell? I just want to say that life is beautiful, I'm a lucky man and a dreamer. Dreaming helps and I still have something to achieve that I cannot reveal. I regret that I haven't taken advantage of my name as a player to form a charity foundation."