Fan Article by Milanista.
These are uncertain times for Milan. But uncertain may yet be better than the misplaced excitement of last summer, when some big names arrived at San Siro and threatened to take the Rossoneri back to where they belong – UEFA's elite competition: the Champions League.
Instead of dreaming that Patrick Cutrone would pull a Gareth Bale in the final of next season's Champions League, Milan fans are now sweating on whether or not UEFA's Financial Fair Play rules will preclude them from competing in next season's Europa League – though if they do manage to compete the odds suggest they still have a strong chance of winning the competition outright.
That would be a blow but potentially not a disaster: we've seen time and time again how a lack of European commitments can help a club gain momentum if they get a good run of form going in the middle of a season. But perhaps it's more what it symbolises for the Rossoneri, who will have to sit back and watch Inter play Champions League football next year.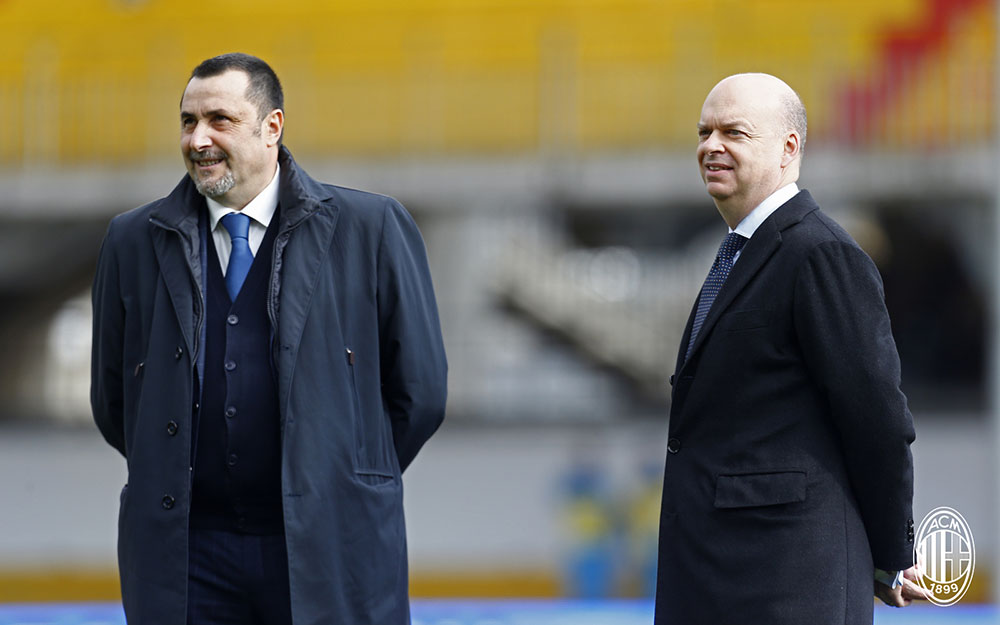 Clarity is Key
Positives are hard to come by. Every week there's a rumour about Milan's ownership. As chairman Yonghong Li now appears to be in a situation where he will have to pay up or else relinquish his control of the club, it appears the daily soap opera that is the Rossoneri will keep rolling.
Transfer season is another huge uncertainty. Do Milan have the money to attract the world class midfielder their search for Champions League football so desperately needs? Will they lose out on the highly-rated Lyon playmaker Memphis Depay? Will Gianluigi Donnarumma (or should that really read Mino Raiola?) finally end his on-again-off-again relationship with the club?
Instead of top talent arriving as it did in drips and drabs last summer, will Milan instead have to settle for a balancing-of-the-books fire sale and the arrival of a few Serie A rejects in return?
Far from asking for the world – or even necessarily stable ownership to take the club out of its current mess – most Milanisti would probably just like some clarity for the moment. There are too many questions up in the air around San Siro at the moment, and too many of them are depressing ones.
Giving Youth a Chance
And yet, there are some reasons to be cheerful.
For one thing, this Milan outfit is a young and exciting side managed by a club legend who showed signs last season that he might actually be able to get the most out of them. The players who played the most minutes in last season's Milan side in Serie A were Donnarumma and Franck Kessié, both of whom are under the age of 22, whilst even the likes of Suso and Hakan Çalhanoğlu feel like veritable senior players alongside players like Davide Calabria and Patrick Cutrone who have burst onto the scene this season.
There was even five minutes for Emanuele Torrasi in the 5-1 win over Fiorentina which rounded off the season. The youngster played only a handful of minutes and attempted only a handful of passes (11, to be specific, which isn't many but it's hardly negligible). Yet his pass accuracy remains at 100% and he can still say that he's yet to misplace a pass in Serie A.
Goal Shy Milan
Goals were the main problem for Gattuso's men in the season just past. Cutrone's 10 league goals ensured he finished as the club's top scorer in Serie A. That fact alone probably tells you all you need to know about why Milan finished in sixth place, eight points off the top four.
So these are hardly reasons for the entire Rossoneri fan base to be shouting from the rooftops about their team. Far from it. Results on the pitch aren't stellar otherwise a top four place would have still been on the cards at least into the final few weeks of the season. Inter returning to the top table of European football before Milan is painful, too, and the ownership issues could well prove to be a distraction at precisely the wrong time – that is, in the transfer window, where attracting players is difficult at the best of times.
But they are reasons to suggest that next season could at least be a memorable one on the pitch – provided things don't go too far awry off it this summer.