Giacomo Bonaventura said Milan gave their best against Juventus but 'we had to do a match that is beyond our limits and we did not succeed'.
Milan wanted Coppa Italia glory but instead suffered a very heavy 4-0 defeat to Juventus in the final of the competition.
Medhi Benatia (56′, 64′), Douglas Costa (60′) and Nikola Kalinić (76′, own goal) beat Gianluigi Donnarumma, who had a shockingly bad second half, and the Rossoneri return to Milano embarrassed.
"We didn't manage to react, Juventus found the second goal too fast," Bonaventura told MilanTV after the game. "We played a decent match but against Juventus is not enough, you need to avoid mistakes and make a performance that is beyond your limits. In the end, their all strength came out.
"We have improved a lot throughout this season. We need to understand, at least the most experienced players, that in games like this one you can't make such mistakes and you must keep your balance. In a final, the team that makes fewer mistakes usually wins. Juve are used to this, they have so much quality. We created a few opportunities and if we had scored, we could've played a different game. That said, we had a good game, we are a young team.
"We must forget this game, we tried our best, yet, it was not enough to beat a team like Juve. We had to raise our bar. However, our Coppa Italia journey was very positive, we need to keep that in mind. We have two major challenges for the Europa League and we will play against two strong teams, even if not as strong as Juventus. If we do our best, then we can reach our goal.
"I would like to thank all the fans. Let's look ahead and put this disappointment behind us."
Speaking to RAI Italia, Jack said: "We played well for about an hour, then lost our way after the opening goal and it became an uphill struggle. This team had a great journey in the Coppa Italia and gave our all, but you could see the difference in quality between the two sides.
"Juve have been challenging for the Scudetto, Coppa Italia and Champions League for years, whereas our squad was really only created this year. Juve had Higuain and Marchisio on the bench, that says it all. The difference in the squads is there, we had to do better but we put it all in.
"Donnarumma? made some mistakes, as we all did. I've never seen a goalkeeper that didn't make a single mistake. Now we have two fundamental Serie A matches coming up [against Atalanta and Fiorentina] and there's a lot at stake, so we must immediately wipe this from our minds. We will face opponents that don't have the same character as Juventus, we have to do our best."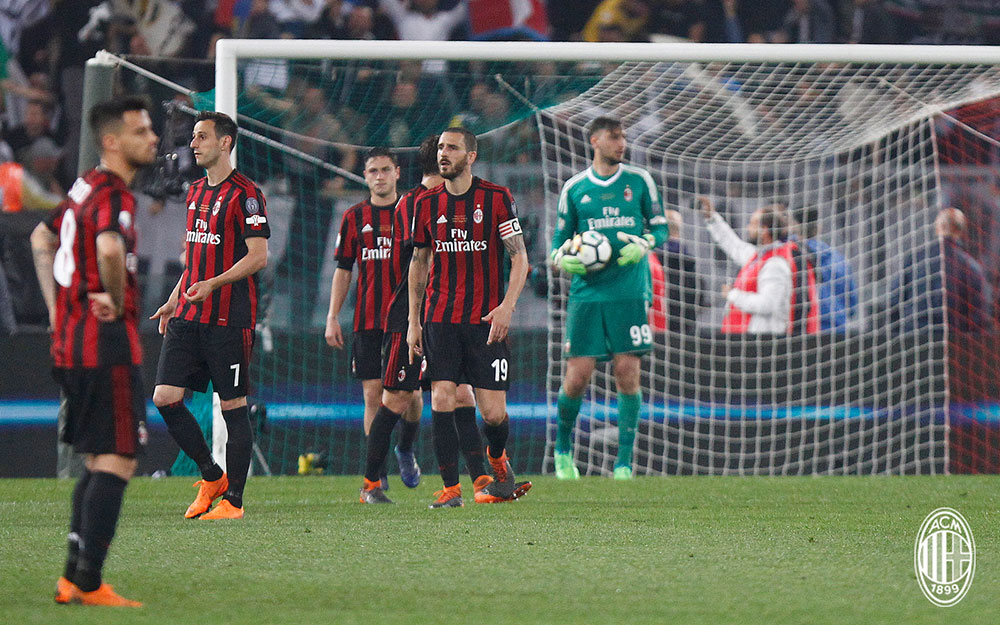 In the mixed-zone, the midfielder, who is linked with a Juventus man, added: "The quality of Juventus made the difference. We played a good game, but it wasn't enough, we had to do a match that is beyond our limits and we didn't succeed. Arriving to the final with a nice squad like us was nice. It was difficult to face Juve, especially after conceding the first goal. We are very disappointed, it's a lying result, the proportions have been exaggerated. The fans deserved this joy, we did our all.
"Donnarumma? We also made mistakes, not just Gigio. Against Juve you have to make as little mistakes as possible, now he has to raise his head. We have two fundamental games; our goal is the Europa League and we face two strong opponents and we have to prepare with great desire."