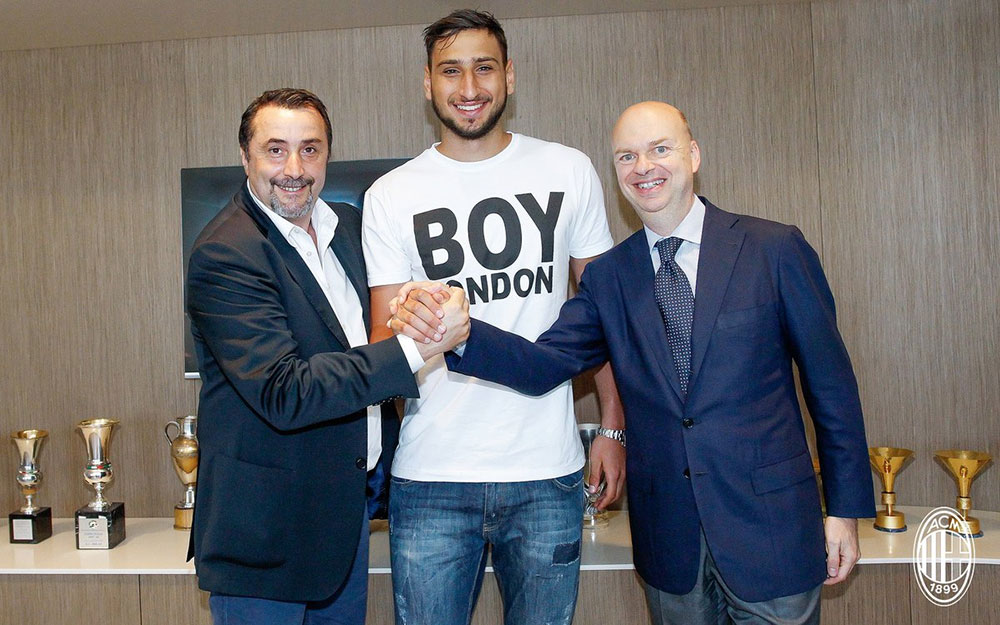 Gianluigi Donnarumma has changed his 'definitive decision' and today signed a new contract with Milan, becoming the highest paid Italian in the league.
On June 15, Milan released an official statement claiming that goalkeeper Donnarumma will not renew his contract with Milan, but today, a month later, the club confirmed that 'Gigio' has extended his deal, which was due to expire in 2018.
"Milan and Gianluigi Donnarumma have reached an agreement to extend the goalkeeper's contract through to 2021," the Rossoneri wrote on their website. "In the end, the Club and the goalkeeper have reached an agreement to extend Donnarumma's contract. Surely positive news for Milan who have worked hard to renew the keeper's contract, for the player and the fans.
"Therefore, Gigio's experience in the Red and Black continues. Milan will be holding tight on one of the most talented players in the squad with the class of '99 who will be part of the backbone of the Red and Blacks in the new season. Pure class and talent that will continue to defend Milan's goal ready to help the Rossoneri in the race for the Champions League [they need to finish in 4th place]."
This new four-year contract sees Donnarumma becoming the highest paid Italian in Serie A, and third overall after Pipita Higuain and Paulo Dybala, as the 18-year-old, who made his debut at 16 under coach Sinisa Mihajlovic, will be earning €6 million net per season. There is also a buy-out clause in this contract, the exact amount has yet to be leaked but it's most likely around €80 million.
After annoying the club, the fans and some Italian politicians, Donnarumma returned today from his vacation in Ibiza (where he spent time with his girlfriend Alessia and with one of his agents, Enzo Raiola) and put pen to paper, finally ending this saga. His 27-year-old brother, Antonio, underwent medical check-ups over the past two days and he also signed a contract at Casa Milan on Tuesday, joining the club from Asteras Tripoli; he will act as a second-choice goalkeeper next season.
Milan will continue with Donnarumma, perhaps until 2021, even though no one will be surprised if the player leaves next year. Gigio will now look to win titles, and also win the hearts of the fans back.